Some of the biggest names in the NBA will be on the move this summer, and once the 10-day moratorium concludes, chaos is going to ensue.
There have already been a lot of stars going to new homes in June, and there will be even more in July. With the 2013 NBA draft now in the past, teams will be focusing in on signing top free agents and making trades to improve for the short term and the long term.
Boston has been very active in the last week or so, and the Celtics might not be done just yet. Josh Smith is one of the best players on the open market, and his eventual landing spot is in question. The Nets aren't done adding players, and it seems there's one player in particular that they have in mind.
Below is everything you need to know regarding the futures of Rajon Rondo, Smith and Kyle Korver, with thoughts and analysis on each player's situation.
Rondo on the Move?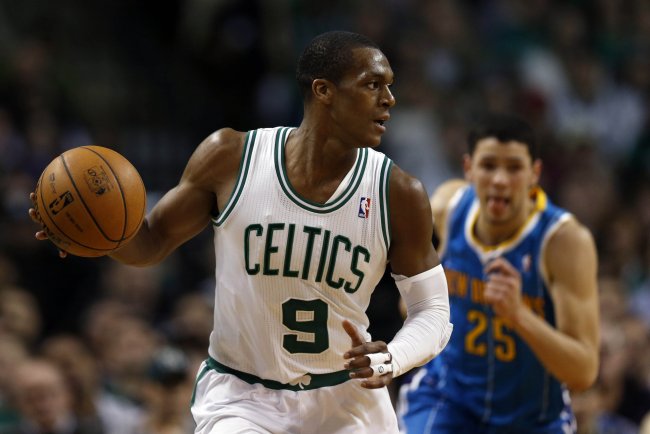 Greg M. Cooper-USA TODAY Sports
The Celtics have begun the rebuilding process this summer by dealing some big names and acquiring future draft picks. But the idea of trading Rajon Rondo doesn't seem like a good one. Gary Washburn of The Boston Globe reports that Dallas has interest in the point guard.
With Paul Pierce and Kevin Garnett going to Brooklyn and Doc Rivers now in Los Angeles, Rondo is one of two centerpieces still in Boston—Jeff Green being the other. The Celtics have gone from a team with a ton of veteran talent to a team with a bunch of young players who need to develop.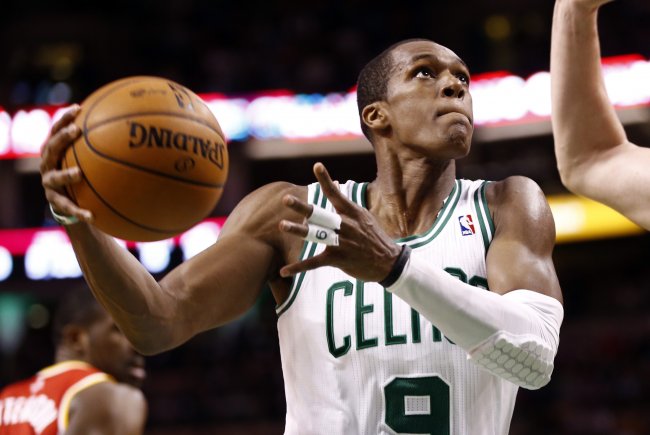 USA TODAY Sports
While the Celtics are trying to start over, trading away Rondo would be a poor move—especially to a team like the Mavericks. A source told Mark Murphy of the Boston Herald that the reports of Rondo to Dallas were "ridiculous." The source said that Dallas has absolutely nothing of value that could go Boston's way.
Rondo missed more than half of the 2012-13 due to injury, but when healthy, he's one of the top point guards in basketball. The Celtics need to keep him, as he'll be the leader of the franchise going forward. Boston will be bad next season, but without Rondo on the roster, the Celtics could be last-place bad.
Many Teams Targeting Smith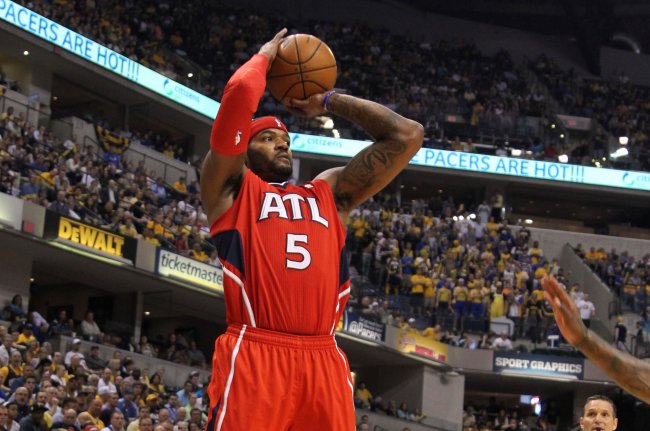 Brian Spurlock-USA TODAY Sports
Josh Smith has been a force for the Hawks throughout his career, but the forward will now hit free agency, and there's no guarantee that he returns to Atlanta. Ramona Shelburne of ESPN reports that there are five to six teams pursuing Smith, and Marc Stein of ESPN adds in that the Pistons are one of them:
RT @ramonashelburne: Josh Smith expected to have 5-6 suitors when free agency begins (HEARING DETROIT IS GONNA BE ONE OF THOSE 5-6)

— Marc Stein (@ESPNSteinLine) June 30, 2013
The Pistons are certainly an intriguing option for Smith, as they need a lot of help but are an up-and-coming organization. With Smith at small forward, Detroit would have a very solid frontcourt, as he'd join Andre Drummond and Greg Monroe. With Brandon Knight at the point and Kentavious Caldwell-Pope at shooting guard, the Pistons wouldn't be half bad.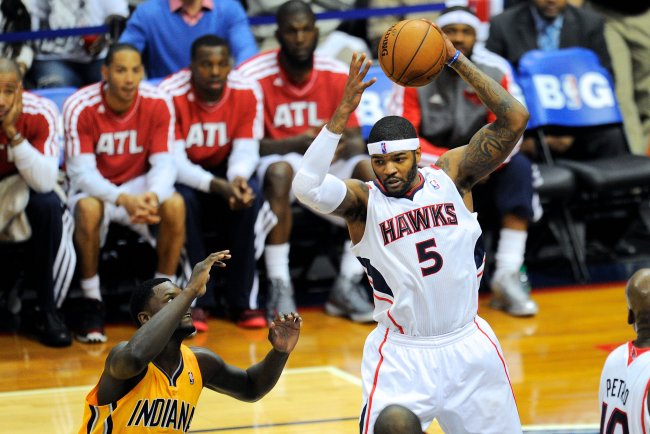 Dale Zanine-USA TODAY Sports
Atlanta could also end up being his eventual destination, but that might depend on some other free agents. If the Hawks can land a big-name player like Dwight Howard, that might convince Smith to stay. Atlanta may lose several players to free agency, and without Smith on the roster, the Hawks could struggle in 2013-14.
In 76 games last season, Smith averaged 17.5 points, 8.4 rebounds and 4.2 assists in 35.3 minutes per game. While he isn't great from three-point territory, he's an effective ball handler who takes smart shots. In general, he's a great option to have on the floor for around 35 points per night.
Nets Want Korver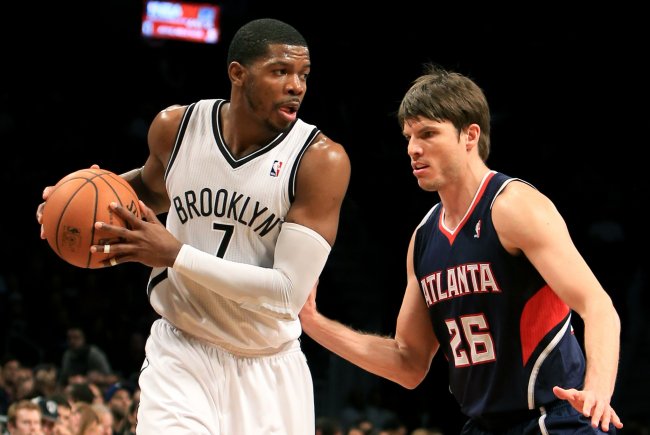 USA TODAY Sports
Kyle Korver is one of the top sharpshooters in the league, and to have him on the bench is a major advantage for a team. Last season, Korver served as a starter for the Hawks, averaging 10.9 points in 30.5 points per night. His 60 starts set a new career high, and the forward hadn't started more than 10 games since 2005-06.
Korver is most known for his accuracy from downtown. He's a career 41.9 percent shooter from three-point territory and shot 45.7 percent with Atlanta this past season. While he's also accurate from many parts of the floor, he's most known for coming into the game and hitting a couple of threes.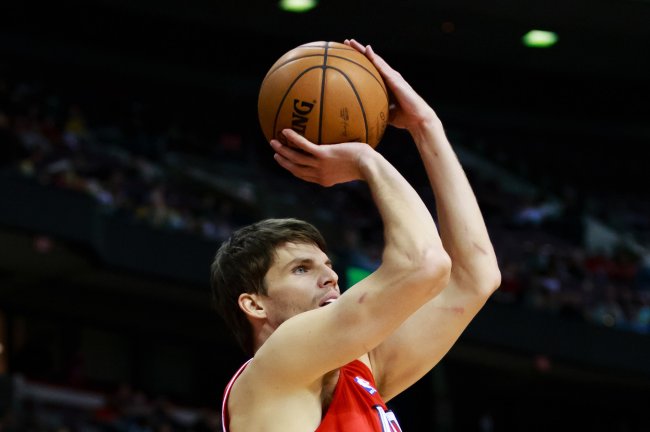 USA TODAY Sports
There will definitely be several franchises looking to add Korver, an unrestricted free agent, to their payroll. One of the teams that will target the three-point shooter is Brooklyn, according to Stein. But as the ESPN reporter notes, the Nets will be one of many teams pursuing him and they might not have the money:
Free-agent shooter of prime interest to Nets: Kyle Korver. But line will be long for Korver & Brooklyn's crazy high payroll limits them

— Marc Stein (@ESPNSteinLine) June 29, 2013
Brooklyn wasn't one of the top three-point shooting teams in the league last season, hitting 35.7 percent, which was the 17th best, according to ESPN. The Nets will now have Pierce, who's a great shooter from everywhere, but the team still needs help. If Brooklyn can afford Korver, he'd be a great fit.