Ranking Arsenal's Best 6 Players by Importance for Next Season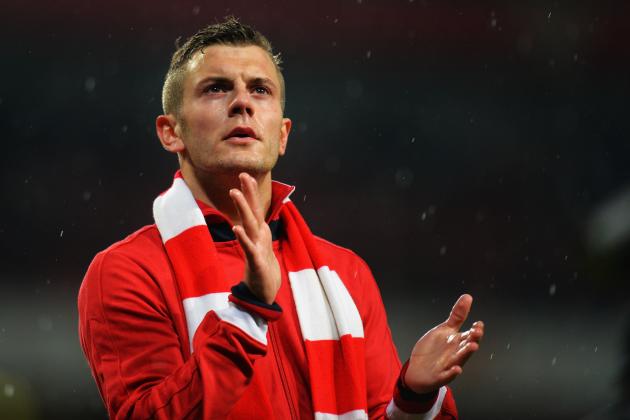 Shaun Botterill/Getty Images

2013/14 will surely be a momentous season for Arsenal Football Club.
The club are finally free of the financial shackles that have dogged them for a decade. They have signalled their intention to increase their playing budget and will hope that the arrival of some fresh faces will push them into contention for the Premier League title.
However, there are plenty of players already at the club whose contribution will be vital to determining Arsenal's fortune next season.
Over the next few slides, we count down the six most important players for Arsenal's forthcoming 2013/14 campaign.
Begin Slideshow

»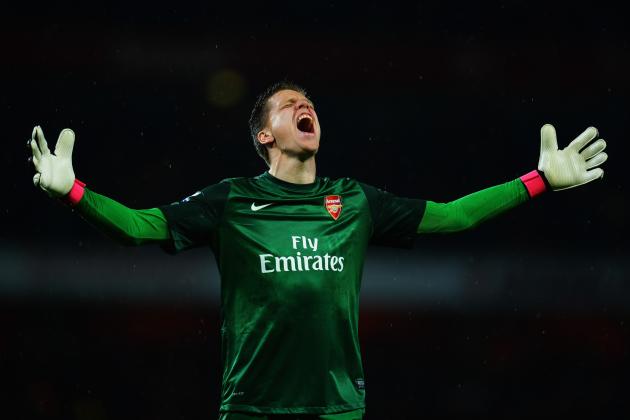 Shaun Botterill/Getty Images

Rumours abound that Arsene Wenger is on the lookout for a more experienced alternative to Wojciech Szczesny.
The Guardian suggest that Arsenal are now hoping to acquire Brazilian shot-stopper Julio Cesar. However, as yet there has been no new signing between the sticks. As things stand, Szczesny is still primed to begin the season as Arsenal's No. 1.
Szczesny's end-of-season form in 2012/13 showed a marked improvement. After being dropped for Lukasz Fabianski, Szczesny returned with more focus and sharpness.
If the Gunners are to be a success next season, a solid defence will be crucial. In 2013/14, Szczesny will hope to cement his position and help Arsenal mount a robust title challenge.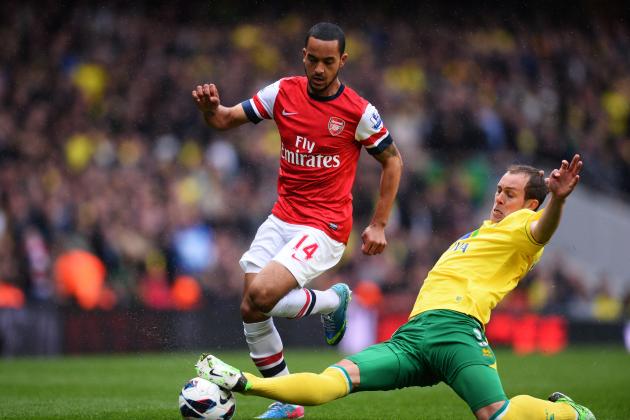 Mike Hewitt/Getty Images

Theo Walcott had a statistically outstanding 2012/13 season.
By the end of the campaign he had made 31 starts, scoring 21 goals. There are few more productive wide players in world football.
In Arsenal's impressive run to reach the top four, the Gunners showcased a new style based on defensive cohesion and lightning counterattacks. Walcott will be crucial in offering Arsene Wenger's side a speedy attacking outlet.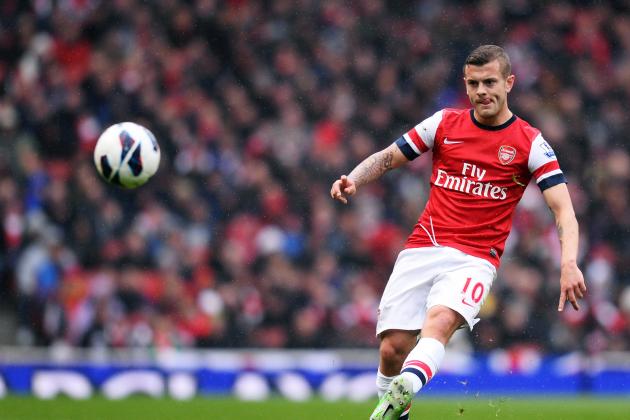 Mike Hewitt/Getty Images

The 2013/14 season is made for Jack Wilshere.
Last year was all about completing his recuperation from the career-threatening ankle problem that kept him on the sidelines for a full 18 months.
Come August, he will be raring to go. A full preseason will be hugely beneficial to Wilshere's physical and mental preparation.
Arsene Wenger must find a place in his XI for Wilshere's extraordinary talent. The young Englishman has the potential to be not just the brain but also the heart of the Arsenal midfield.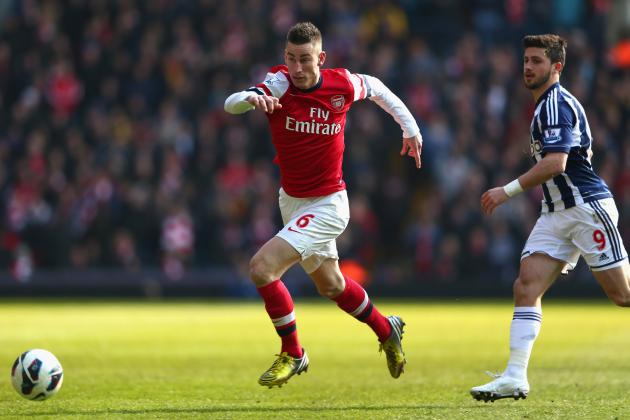 Michael Steele/Getty Images

A large part of Arsenal fans' optimism for next season is based around their improving defence.
In the final portion of last season, Arsene Wenger stumbled upon the effective partnership between Per Mertesacker and Laurent Koscielny. Koscielny was in outstanding form, gathering plaudits from various pundits including Arsenal defensive legend Tony Adams.
Adams told the official Arsenal website:
Koscielny was brilliant [at the end of last season].

He reminds me a lot of Martin Keown. He's very tenacious. I hate labelling people because Martin Keown was one of the best we've ever had. But there are similarities there, the way Koscielny marks and his last-ditch tackles.
Koscielny would love to follow in Keown's footsteps as a title-winner with Arsenal. His own performances will be a crucial factor in determining Arsenal's league position next season.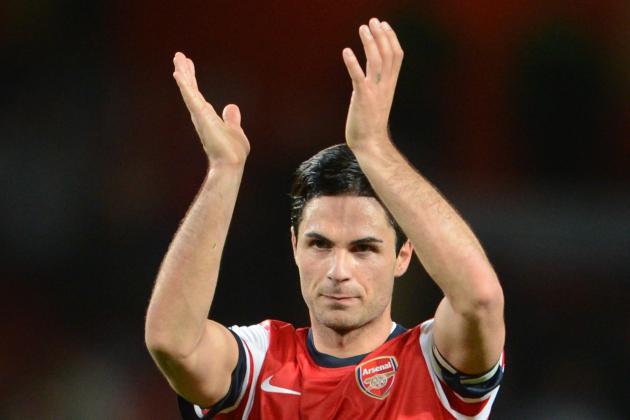 Michael Regan/Getty Images

Mikel Arteta is the pivot at the base of the Arsenal midfield. Since the sale of Alex Song to Barcelona, Arteta has evolved into a disciplined defensive midfielder.
Arteta is now structurally integral to the Arsenal XI.
With Thomas Vermaelen set to spend much of next season on the bench, Arteta is also expected to take on the Arsenal captaincy for long periods.
The armband is symbolic of Arteta's undeniable importance to the side.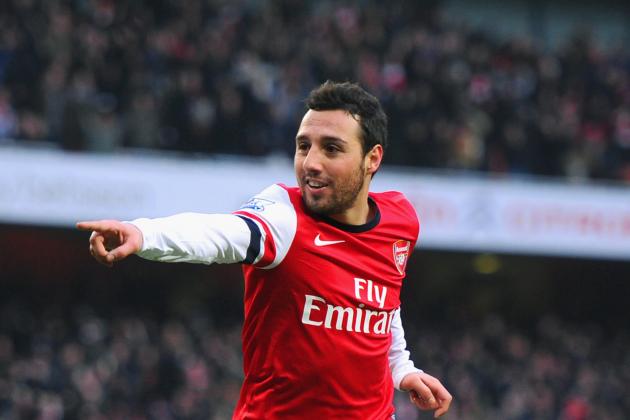 Michael Regan/Getty Images

Santi Cazorla is the oil in Arsenal's engine.
The Spanish playmaker is capable of transforming Arsenal's game from pedestrian to transcendental. He's also capable of turning Arsenal from also-rans into trophy-winners.
With a year of Premier League experience behind him, Cazorla is set to be one of the stars of 2013/14.
In Cazorla, Arsenal have a potential Footballer of the Year.
What do you think? Who will be Arsenal's most important player next season? Let us know below.