No matter who you root for, there is no denying that this year's Wimbledon has been one of the most surprising tournaments in a long time.
The event was the first Grand Slam in a year that featured each of the "Big Four" of Novak Djokovic, Andy Murray, Roger Federer and Rafael Nadal. The latter two were set up for a possible battle in the quarterfinals.
However, a number of shocking results have completely transformed the prestigious event.
While the second week of tennis is certain to bring about plenty of interesting matches, here are the players who have been the most surprising so far.
Roger Federer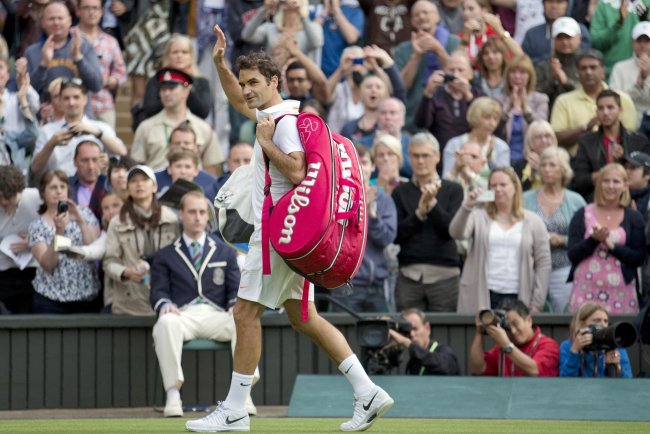 Susan Mullane-USA TODAY Sports
Not only is Federer a seven-time champion at Wimbledon, but he won his previous grass tournament at Halle, making the Swiss player a favorite to win the championship yet again.
Unfortunately, he was not even able to make it out of the second round. This was the first time Federer failed to reach the quarterfinals of a Grand Slam since 2004, ending an incredible run of dominance.
Sadly, this could be the beginning of the end for the legend. At 31 years old, he is past the point where many players begin their decline. Still, he surprised many with a championship at the All England Club last season.
However, his failure to succeed this time around at his favorite event is concerning. He was unable to defend the serve and could not cover ground on rallies.
Federer will still be able to play into later rounds until he retires, but this tournament might be proof that he is near the end of his career.
Bernard Tomic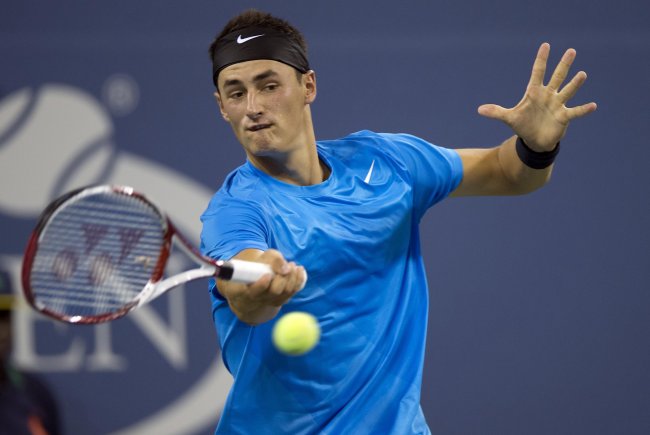 USA TODAY Sports
There are plenty of unseeded players remaining in the championship, but many of them were fortunate to avoid real competition due to injuries and early upsets. That is not the case with Bernard Tomic.
The 20-year-old phenom has been quite impressive so far, starting things off with a pair of wins over Americans Sam Querrey and James Blake. He then upset No. 9 seed Richard Gasquet in the third round.
After reaching the 2011 Wimbledon quarterfinals, the young player was expected to keep winning as he got older. However, the Australian has not had much success outside of his home country.
Tomic has lots of talent, especially with the serve, and his future is bright. Hopefully this success will give him confidence to keep it up in the future.
Rafael Nadal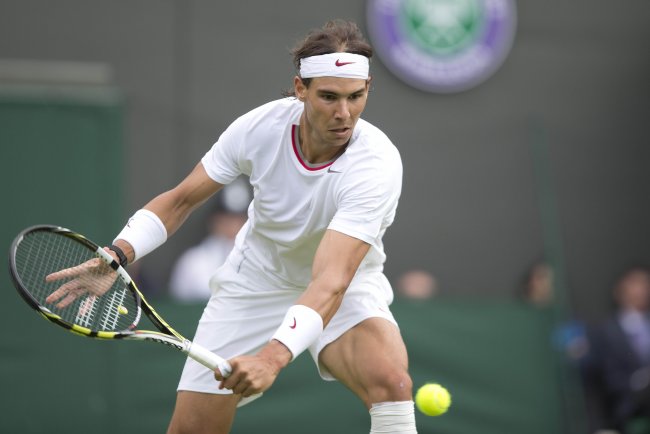 Susan Mullane-USA TODAY Sports
Like Federer, the expectations were high for Nadal entering the week. Even though he has been much better on clay throughout his career, the Spanish star has two Wimbledon titles and is more than capable of making a deep run once again.
The fact that he built up a 43-2 record this year was plenty of proof that he would do well at this event.
That good feeling did not even last a single match, as Nadal was knocked out by Steve Darcis in the first round.
In the match, it was clear that Nadal simply was not prepared for the grass court after spending most of the year on clay. He could not cut back and forth as much as usual, and his serve was relatively underwhelming.
While the veteran should be able bounce back in upcoming tournaments to salvage the rest of the season, this result was certainly disappointing.
Follow Rob Goldberg on Twitter for the latest updates in sports.