Grading Golden State Warriors Draft-Day Decisions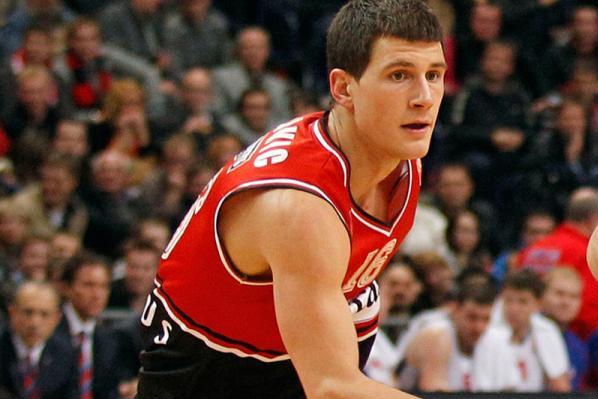 The Golden State Warriors entered the 2013 NBA draft with no picks, and they left it with no players likely to make next season's roster.
Despite this, they were as active as any other team on June 27, completing three separate trades and becoming the only team that entered as a first-round bystander to trade into the first round.
The end result was the addition of Serbian point guard Nemanja Nedovic, but there were several steps that led to this outcome.
Begin Slideshow

»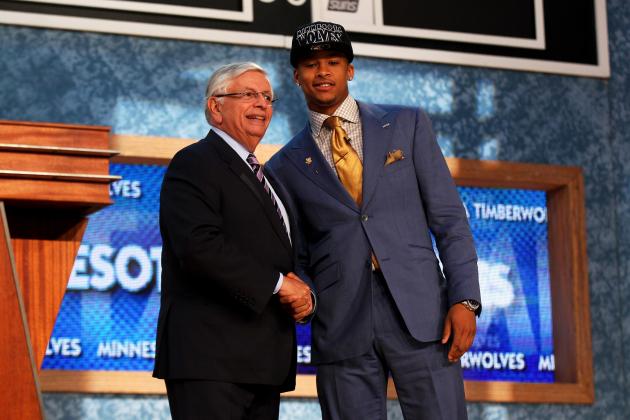 Mike Stobe/Getty Images
The Timberwolves added Trey Burke, but they moved him for Utah's two first-rounders later on, making their No. 26 pick expendable.
Leading up to and during the NBA draft, most teams focus primarily on deciding whom to draft.
The Warriors had to first decide if to draft.
The answer was yes, as general manager Bob Myers and the front office sent a 2014 second-round pick and $1.6 million in cash considerations to the Minnesota Timberwolves for the No. 26 pick and guard Malcolm Lee.
Multiple trades ensued, but this initial decision was a smart one.
The Timberwolves' trade with the Utah Jazz had already given them two picks during Round 1, and they did not want to add a third guaranteed contract at No. 26, as all first-round picks must be signed under the league's CBA.
The Warriors realized that Minnesota did not want this pick and took advantage on their position of weakness, essentially stealing a first-rounder in a draft year that was not short on middle-of-the-draft depth.

Grade: A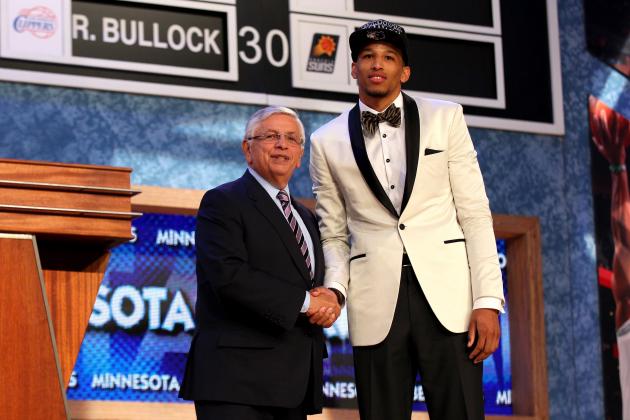 Mike Stobe/Getty Images
Andre Roberson (right), who the Warriors selected at No. 26 for the Oklahoma City Thunder.
The Warriors had taken advantage of Minnesota's compromising position and put themselves in a position of power.
But Golden State wasn't targeting anyone who it had to grab at No. 26, and so it moved down twice.
First, the Warriors drafted power forward Andre Roberson. Then they immediately sent him to the Oklahoma City Thunder for the No. 29 pick, getting back $1 million in cash to help make up for the $1.6 million they sent to Minnesota.
The Warriors then took advantage of the Phoenix Suns, who badly wanted to select Archie Goodwin at No. 30, by grabbing him at No. 29 and moving him to Phoenix along with Malcolm Lee's contract.
In the end, the Warriors ended up with the No. 30 pick—plenty high to draft the guy they wanted—while ultimately losing a future second-rounder and $600,000 in cash considerations.

Grade: A
Once Golden State settled into the No. 30 spot, it drafted point guard Nemanja Nedovic.
Nedovic has been called the "European Derrick Rose" due to his size (6'4") and his ability to drive by defenders and explode vertically.
Of course, the Serbian is very unlikely to have a Rose-like NBA career. His athleticism only loosely resembles Rose's one-of-a-kind explosiveness, and the rest of his game makes him a project. He's a below-average passer, shooter and decision-maker.
While he needs to grow in those areas to even make an NBA roster, his comfort level driving to either the left or the right along with his dynamic transition game are the two skills that may help Nedovic eventually stick in the NBA.
For now, the Warriors have added a player who projects as a potentially ideal backup point guard for Stephen Curry but will struggle to make the team initially and likely play overseas in 2012-13.

Grade: B-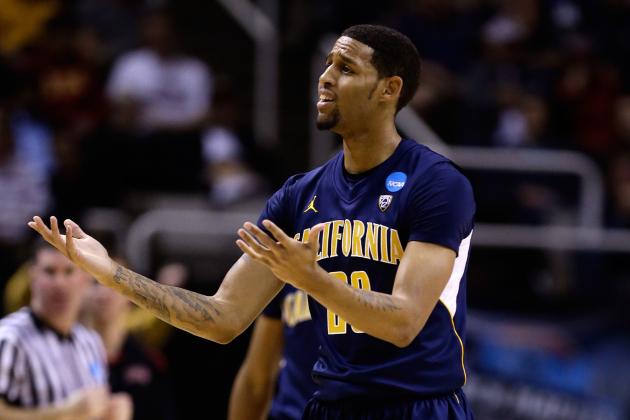 Ezra Shaw/Getty Images
Cal's Allen Crabbe, now a member of the Portland Trail Blazers.
Nedovic was not a bad selection by Golden State, but it does raise some questions given the players who were still remaining at No. 30.
Local star Allen Crabbe (a product of Cal) was miraculously still available, and his 6'6" frame and deadly shooting ability would have been a nice insurance policy considering the team's injury-prone backcourt.
Kansas center Jeff Withey was also still on the board, and he could've provided the Warriors with a shot-blocker to fill in for the injured Festus Ezeli next season.
San Diego St. wing Jamaal Franklin somehow remained undrafted by No. 30, and his high-level athleticism and defensive ability seem to be the two things Golden State so desperately lacked last season.
The reason the Warriors passed on these three—and multiple others who could have added more to next year's roster—is that they don't want to add another player to the 2012-13 roster.
With 11 guys already under contract and a high probability that multiple free agents are still to be added, an extra player could become problematic. In Nedovic, the Warriors have a guy who they can develop overseas and bring in the season after next, when at least five contracts will come off the books.

Grade: C+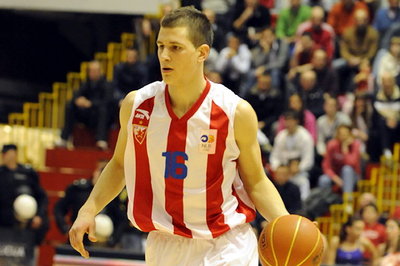 Nemanja Nedovic
In terms of net value added, the Warriors deserve an 'A' for their 2013 draft.
They moved a 2014 second-round pick (which should be somewhere in the 40s or 50s) and a little cash for the No. 30 pick this year.
The pick they ended up making was decent and has the potential to be brilliant. However, the roster is far from flawless, and adding a player to help the cause in the immediate future would have been slightly preferable (had it been the right player).
The Warriors entered the 2013 NBA draft with no picks and left it with an explosive PG with real NBA upside, even if that upside won't come into play for years.
That has to be considered a successful draft for Golden State, a team that has now put together a nice run of good drafts after a long history of late-June failures.

Overall grade: B