Value in the NBA draft can be found in the first and second rounds. This year's draft had clear examples of players who could very well become steals based on their draft position.
One pick you won't see included in this short list is the Phoenix Suns' choice at No. 5. The Suns are a team that needs everything and whose leading scorer was Goran Dragic last season.
Dragic's scoring average was a modest 14.7 points per game. With those facts in place and Ben McLemore and C.J. McCollum on the board, the team took Alex Len, the big man with the most bust potential of all projected lottery picks.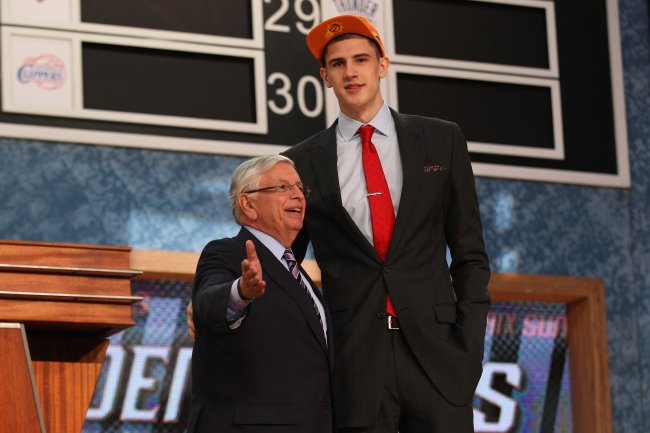 Mike Stobe/Getty Images
Len is a decent prospect, but he was far from dominant in college. He had only five games last season with double figures in scoring and rebounding and with two or more blocked shots. Only one of those games came against an ACC opponent.
The Suns could have done much better with their pick. Now that we've identified that misstep, let's get to the good stuff.
Utah Moves Up to Take Trey Burke at No. 9
Mike Stobe/Getty Images
The Jazz's biggest need coming into the draft was at point guard. Utah addressed that need by trading the 14th and 21st pick to get the best point guard prospect in the draft.
Sam Smith of Bulls.com concurs:
Trey Burke, whom many scouts saw as draft's best point, goes to point deprived Jazz for Nos. 14 and 21. Good move for Jazz.

— Sam Smith (@SamSmithHoops) June 28, 2013
Trey Burke won National Player of the Year and led his team to the national championship game. He can score and create for both of the Jazz's athletic bigs, Enes Kanter and Derrick Favors.
Hey @UtahJazz fans... It's @Trey_Burke3. How do I look? pic.twitter.com/kJLLgt4Q2K

— NBA (@NBA) June 28, 2013
No team did a better job of filling a significant hole.
Ben McLemore Can Be a Superstar in Sacramento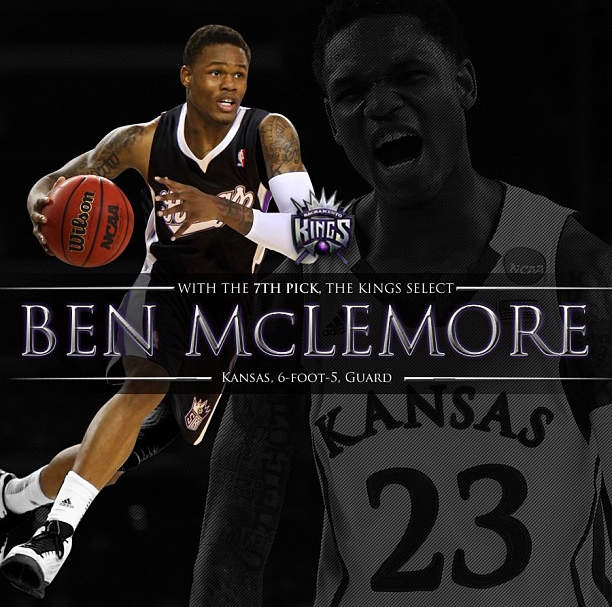 Of all the prospects in this draft, McLemore has the most potential as a perennial All-Star. He could have gone in the top five easily and probably should have.
For the Kings to grab the best talent in the draft at No. 7 could prove to be the biggest steal of the night. McLemore has a shooting stroke like Ray Allen and athleticism that could land him in the Slam Dunk contest.
The only concerns in this pairing are McLemore's less-than-aggressive nature and the Kings' potentially poisonous locker room. If both entities mature, this could be a match made in heaven.
Portland Gets Solid Rim Protector in the Second Round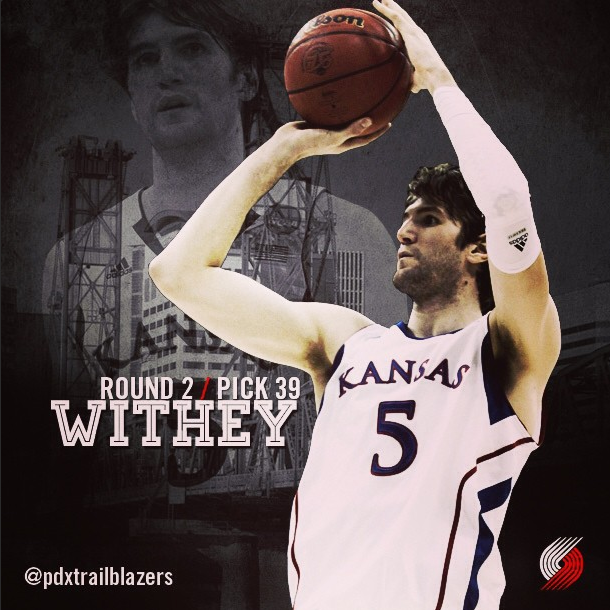 With J.J. Hickson likely leaving via free agency, the already-weak Trail Blazers interior defense was bound to get even weaker.
Which player will have the biggest impact as a rookie?
While the Blazers could have used the 10th pick in the draft to grab a big, they would have been reaching as no big on the board was worth a late lottery pick.
Instead, the Blazers took C.J. McCollum—a pick that may or may not work out—and grabbed McLemore's college teammate, Jeff Withey, with the 39th overall pick.
Withey isn't going to score much, but what he does almost as well as any big in the draft is protect the rim. He blocked four shots per game for the Jayhawks last season.
Considering the Blazers were 26th in the NBA in blocked shots last season and 24th in defensive rebounding, this pick clearly addressed a deficiency.
Follow me for hoops news, rumors and spirited opinions.