With the 2013 NHL draft set for Sunday, rumors are inevitably scorching the ice.
From right wings to left wings to centers, from the young to the older, there is no shortage of big names out on the market this summer as teams prepare for what could be a wild day on Sunday.
Here's a look at the latest buzz throughout the league, complete with analysis.
Nathan Horton Headed out of Boston?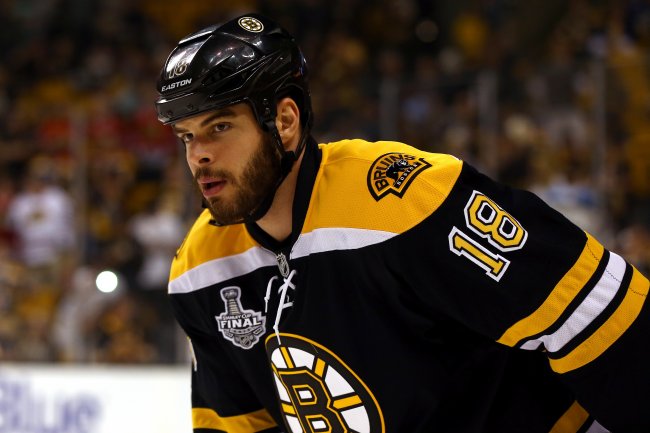 Elsa/Getty Images
TSN's Bob McKenzie reported on Saturday that Boston Bruins right wing Nathan Horton is likely to leave the Stanley Cup finalists this summer:
Not 100 per cent yet but looks like Nathan Horton will NOT be back with BOS. B's talking trade and Tyler Seguin's name has been discussed.

— Bob McKenzie (@TSNBobMcKenzie) June 29, 2013
Horton posted 13 goals and nine assists for the Bruins this past season. He played big in the postseason, notching seven goals and 12 assists in 22 games.
The 28-year-old has played three seasons for the Bruins. After posting 53 points for Boston in 2010-11, he's posted a combined 54 points in his last two seasons with the club.
Will Tyler Seguin Be Traded?
Elsa/Getty Images
According to Pierre LeBrun of ESPN.com, the Bruins are looking to move up in the draft and are willing to listen to offers for 21-year-old center Tyler Seguin.
Seguin, selected No. 2 overall in the 2010 draft by the Bruins, registered 32 points (16 goals, 16 assists) this past season for Boston. He notched three goals and four assists for the team in the playoffs.
While this may appear to be an attempt to clear house, Matt Kalman of CBS Boston suggested that wasn't so:
Trading Seguin isn't giving up. It's maximizing an asset & clearing valuable cap space.

— Matt Kalman (@TheBruinsBlog) June 29, 2013
Mike McMahon of College Hockey News added that the Bruins may be looking to trade up to No. 3 overall this year:
If the Bruins could trade Seguin, and and his cap hit, to Tampa for the No. 3 pick, good for them. Great move.

— Mike McMahon (@MikeMcMahonCHN) June 29, 2013
It's not a bad idea for the Bruins. If they can clear cap space while adding a formidable young talent to the front line, it may pay dividends.
David Perron On the Block?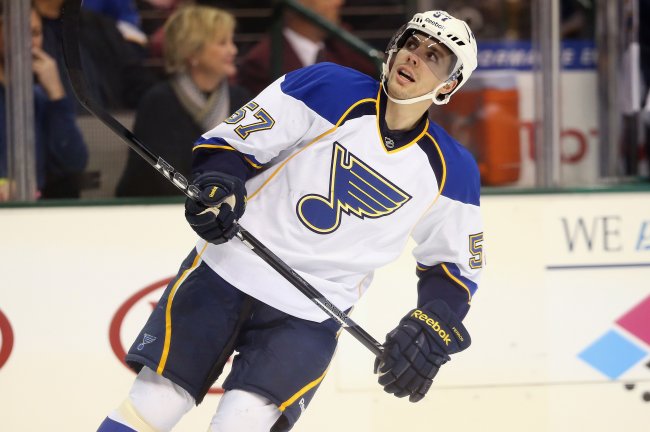 Ronald Martinez/Getty Images
According to Darren Dreger of TSN, David Perron could be a name that's dealt this summer.
Perron, the 26th overall selection in the 2007 draft, regressed a bit last season after posting 42 points in 2011-12. The 25-year-old posted 25 points in 48 games (10 goals, 15 assists). In the playoffs, he managed two assists in six games.
Part of Perron's regression may have been due to the fact that he battled injuries. When he is healthy, he can still be a difference-maker. Perhaps the St. Louis Blues are looking for some more stability. The team's chemistry was off last season with Perron, whether Perron was partly to blame or not.
Jeff Gordon of the St. Louis Post-Dispatch tweeted:
NHL teams inquiring about Blues winger David Perron. They should. Team needs to change up its offensive chemistry and Perron offers value.

— Jeff Gordon (@gordoszone) June 29, 2013
It will be interesting to see if the Blues pull the plug on Perron and go a different direction this summer.