5 Arsenal Players Who Must Step Up Their Games Next Season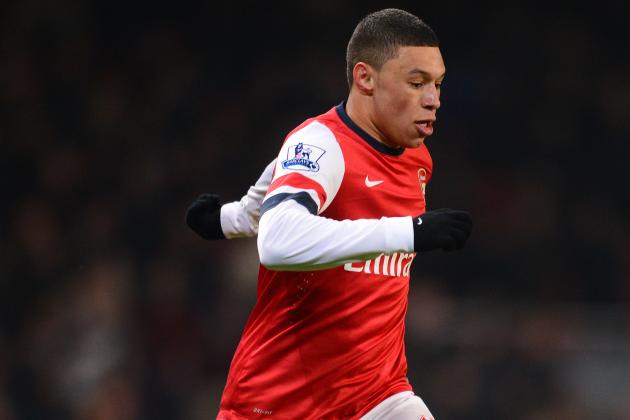 Mike Hewitt/Getty Images

Arsenal has a number of players who need to step up their games next season.
Some of these players, like Thomas Vermaelen, are obvious selections, as they either failed live up to expectations, performed poorly or lost the confidence of the fans or the manager. In some cases they lost the confidence of both.
Players who didn't make this list, like Abou Diaby, spent too much time on the treatment table to be considered. Others, like Francis Coquelin, didn't appear in enough games to fall into this category.
New signings weren't considered either, as it would be harsh to say Santi Cazorla and company needed to step up considering they had respectable, or better, debut seasons.
With the possibility of new signings creating extra competition for a starting spot, Vermaelen and the others on this list will have more than one reason to step up their games.
With or without that motivation though, these five Arsenal players need to step up their games next season.
Unless otherwise stated, all statistics courtesy of ESPN FC and WhoScored.
Begin Slideshow

»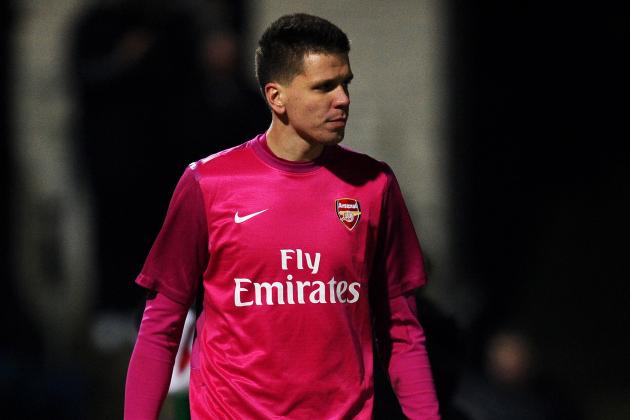 Laurence Griffiths/Getty Images

Wojciech Szczesny's play throughout the season saw him lose the confidence of both the fans and Arsene Wenger. His play has increased the number of fans calling for a more experienced goalkeeper to compete with and, hopefully, bring the best out of the 23-year-old.
Recent reports from Goal.com suggest that Julio Cesar may be the keeper to fit that category.
Szczesny's talent when he is on top form cannot be questioned, but he hasn't become the consistent, focused goalkeeping presence Arsenal needs.
Statistics, courtesy of FoxSports, may point in the young Pole's favour—as he ended up with 10 clean sheets in 25 Premier League games as well as 75 saves with 99 shots faced during 2012-13—but there are still question marks over his focus and decision-making.
He is already on the way to being a top-notch goalkeeper—with his experience, command of the box and vocal presence—but he needs to step up that much more to help Arsenal move forward next season.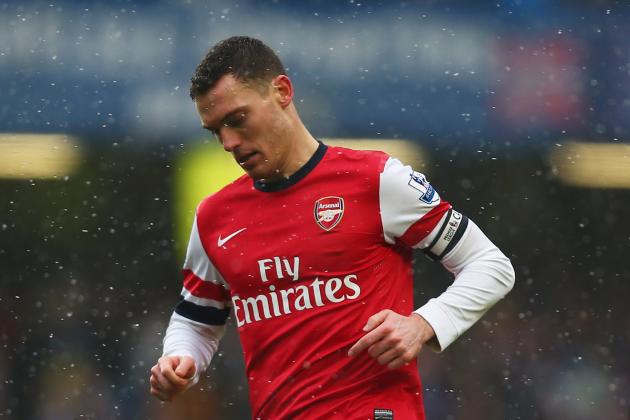 Clive Rose/Getty Images

It wasn't a good first season as Arsenal captain for Thomas Vermaelen, as his consistently poor performances led to demotion to the bench, and questions about his future at the club.
He seemed out of sorts when it came to positioning, lacked composure and was not a leader on the pitch that many expected him to be. Gone also, were the goals, some of them match-winners, that fans had become accustomed to.
Defensively, WhoScored shows that Vermaelen was behind players like Santi Cazorla and Mikel Arteta in tackles and interceptions per game. While credit has to go to the two Spanish midfielders for that work, that also speaks volumes about Vermaelen's form defensively.
Vermaelen only had one goal to his name this season, compared to six in 2011-12, and eight in his debut season.
With only three recognized senior defenders currently in the squad, Vermaelen will need to return to his 2009-10 form to help the Arsenal side.
Even if it means starting from the bench.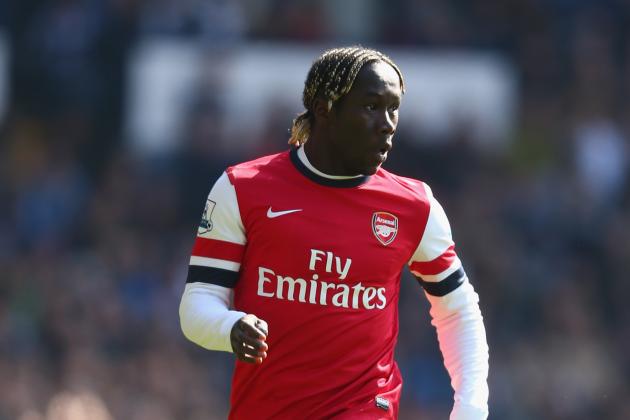 Michael Steele/Getty Images

Bacary Sagna had to be looking over his shoulder when Carl Jenkinson performed as he did early in the season.
The Frenchman was unfortunate to be on the end of two fairly quick long-term injuries, and it took him some time to regain his form.
He wasn't as shambolic as Thomas Vermaelen with his defensive play, but he wasn't the Sagna of old.
With a full preseason under his belt, he has a chance to return to the form that resulted in him being considered as arguably the best right-back in the Premier League.
Even with Jenkinson to contend with, the 30-year-old can be a leader for Arsenal's defensive unit. Arsenal will need his consistency, and solidity, going into next season.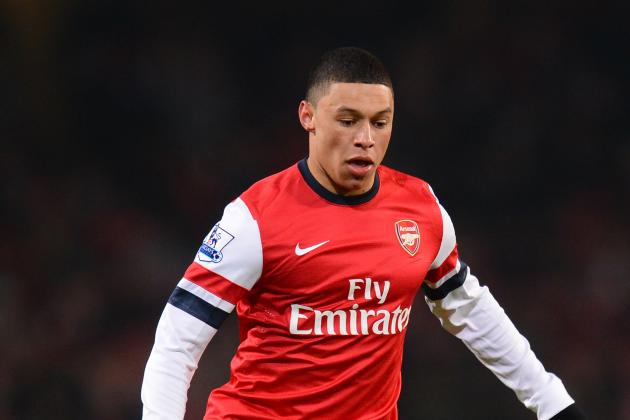 Mike Hewitt/Getty Images

Alex Oxlade-Chamberlain didn't show any progression from his exciting debut season in 2011-12, and that's why he's on this list.
While he wasn't expected to be a starter, he was expected to contend for a starting spot. Instead, the youngster was used primarily as an impact substitute.
Unfortunately, he rarely made a huge impact when brought on.
There wasn't a major difference in Chamberlain's statistics in each season—four goals and two assists in 2011-12 as opposed to two goals and three assists in 2012-13—but he didn't seem able to change a game for Arsenal as he did in his debut season.
He has the pace, power and creativity to make a difference, but was unable to do so to great effect.
Chamberlain is only 19, and will be 20 when the season begins, so expect him to improve. He'll have to be more effective if he continues to be used as an impact substitute, and he has the skills to do that.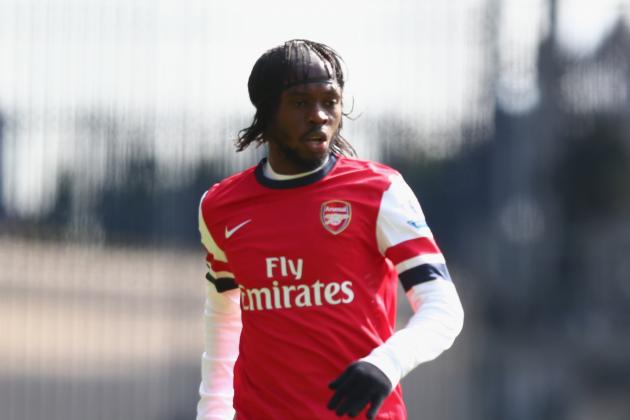 Michael Steele/Getty Images

Gervinho's hit-and-miss form at Arsenal has caused much frustration amongst Arsenal fans.
The Ivorian attacker has pace, can dribble and, when confident, can finish. What he lacks is composure and consistency. He scored seven goals and had five assists in 2012-13, but was nowhere close to being a major threat or impact player for Arsenal.
He was ineffective during the majority of his time on the pitch, unable to change Arsenal's dynamic in the attacking third, or contribute much defensively.
He may play a smaller role in 2013-14, and he will need to make every minute count when he's on the pitch.
Gervinho has confidence issues, and that will play a major role in how he performs. He needs to step up for Arsenal in a big way next season, whether it's him doing his job of producing for Arsenal on a regular basis or providing an impact as a substitute.