2013 NBA Free Agents: Ranking the Top 3 Players at Every Position
Ronald Martinez/Getty Images

The 2013 class of NBA free agents boasts some serious talent, headlined by the two unrestricted stars in Los Angeles, Dwight Howard and Chris Paul.
As teams finalize their free-agency attack plans, bidding wars will ensue and feelings will get hurt. That's just the name of the free-agent game.
One thing to keep in mind: UFA stands for "unrestricted free agent," while RFA stands for "restricted free agent." Players who are restricted free agents can have their offer sheets matched by their original team.
Here's the list of the top free agents at each position.
Begin Slideshow

»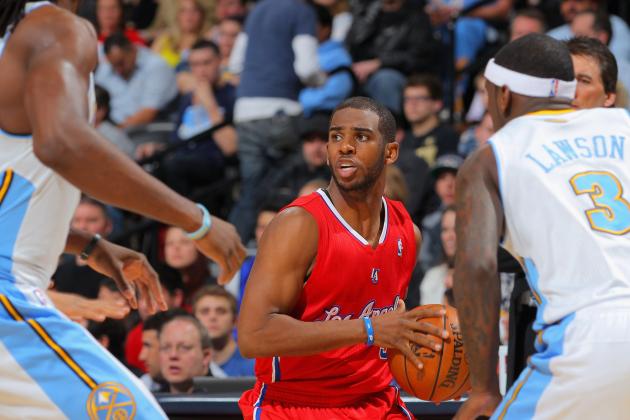 Doug Pensinger/Getty Images

Although Chris Paul is extremely unlikely to leave Los Angeles after the Clippers nabbed Doc Rivers from the Boston Celtics, that doesn't mean teams with cap space won't make the best pitches they possibly can.
Paul is the top free agent this class has to offer, but there are only a few plausible landing spots.
The first would be Atlanta, a team with the cap space for two max-level players. If CP3 and Dwight Howard really did want to team up, Atlanta might be the best place for it to work. With Al Horford and Lou Williams on contract, the Hawks could pose a serious threat to Miami in the Eastern Conference.
The next logical suitor would be the Dallas Mavericks. Although playing solely with Dirk Nowitzki and a cast of other veterans may not be as appealing as what Los Angeles has to offer, Mark Cuban can sling all the mud in Texas at Donald Sterling and ask Paul whom he would rather work for.
Again, though, it seems extremely unlikely Paul would leave the Clippers at this point. With Rivers and Blake Griffin next to him, Paul can be the recruiter instead of the recruited.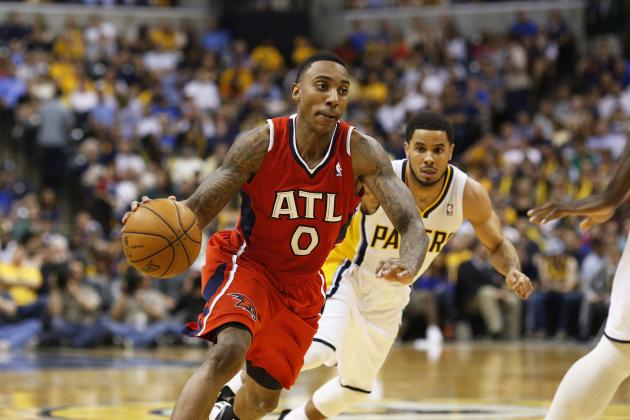 Joe Robbins/Getty Images

For teams that need a point guard, Jeff Teague is an incredibly enticing option.
The Atlanta Hawks may have big dreams of landing multiple max players, which could mean that any substantial offer for Teague (think around $9-10 million a year) could go unmatched.
Teague's quickness and pretty little floater might remind the old San Antonio Spurs guys (Danny Ferry and Mike Budenholzer) of Tony Parker, but Atlanta's new regime may be satisfied to start with a completely clean slate.
The 25-year-old point guard made a pretty substantial jump last season as a distributor, bumping his assists up to 7.2 a game while showing more assertiveness on the offensive end.
With Brandon Jennings likely demanding something closer to a max contract, Teague represents a more cost-effective option who is much more low-maintenance in terms of using possessions. Jennings is the bigger name, but Teague is a better fit for nearly every team that needs a point guard.
Watch out for the Detroit Pistons to make a substantial offer for Teague. He'd be a great fit next to Greg Monroe, Andre Drummond and rookie Kentavious Caldwell-Pope.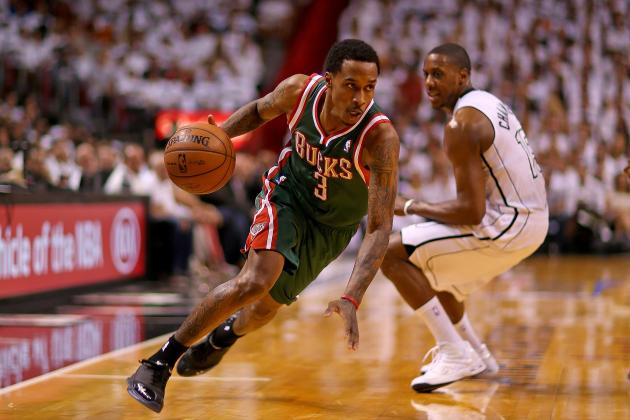 Mike Ehrmann/Getty Images

Brandon Jennings might be in search of a big deal, but there are only a small handful of teams who need a starting point guard.
The Detroit Pistons and Dallas Mavericks might be the only legitimate suitors, and it's unclear how big of a deal they would need to offer for the Milwaukee Bucks not to match and retain Jennings.
At just 23 years old, Jennings does have a lot of potential to grow. Any team who invests in Jennings will bank on that, as right now, he's not worth anything above $10 million a year. Jennings has a career field-goal percentage under 40 percent, a lackluster 16.1 PER and the usage rate (25.2) of a top option offensively.
Everyone wants to avoid the luxury tax in the new CBA, which makes overpaying in free agency even more dangerous than it was before. Jennings will be a good barometer to see just how frugal teams are willing to be.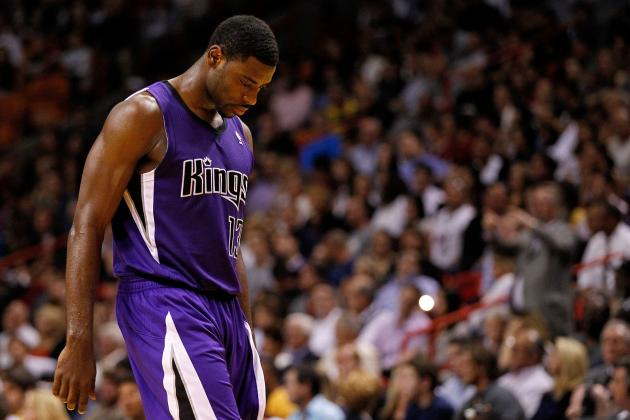 Mike Ehrmann/Getty Images

When everyone else is down on a player, that's where value starts to come into play.
Tyreke Evans is viewed as a declining asset after his failures to improve on his sensational rookie year. He's been injured, his shooting woes have been more pronounced, he's jumped around from position to position and he's been unable to help the Sacramento Kings win games.
With the Sacramento Kings drafting Ben McLemore, it might be a sign that they're ready to move on from Evans. In my mind, that's a mistake.
Evans is still just 23 years old, and the narrative surrounding his game doesn't necessarily mesh with reality.
In a lot of ways, Evans had a better season last year than he did his rookie year. His PER was almost identical (18.1 to 18.2), his field-goal percentage and three-point percentage were way up, and his per-minute numbers pull him close to the gaudy numbers from his rookie year.
Evans is desperately in need of a fresh start with an organization that's not dysfunctional. While he may not be the top scoring option we all envisioned, if Evans is your third-best player offensively, you're probably in good shape. He could be a steal for a team needing scoring pop and athleticism on the wing.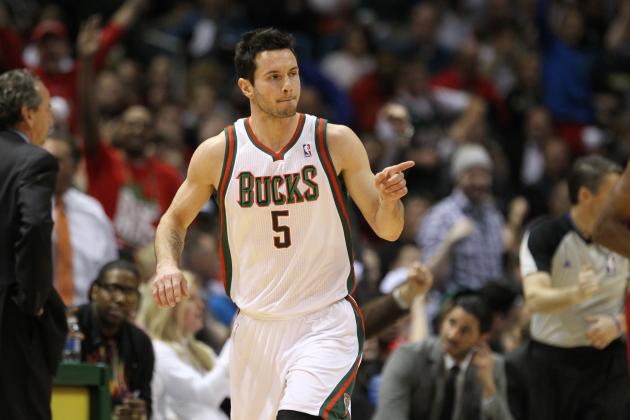 Mike McGinnis/Getty Images

You know what teams can never get enough of? Shooters. They're like the dessert of a roster; there's always room for more.
While J.J. Redick is one of the best as a 39 percent career three-point shooter, he's more than that. Redick is also a really good distributor and pick-and-roll player, as he averaged nearly four assists a game last season. He's come a long way from his rookie year.
The 29-year-old wing is also a willing defender and makes sense in a variety of different offensive systems. Whether you want to run him off screens or simply plant him on the weak side, Redick is a guy opposing defenses always have to account for.
How much will Redick demand on the open market? Something slightly about the mid-level exception ($5.5 million) sounds about right, but you can bet that nearly every team will try to bring Redick on board. He'll be one of the most sought-after free agents on the market.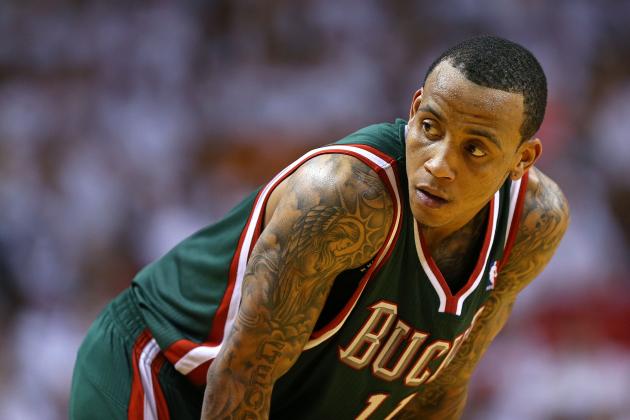 Mike Ehrmann/Getty Images

Monta Ellis, according to Monta Ellis, has it all. He's a big-time a scorer who can carry an entire offense when he gets hot, and he can score from all over the court.
If scoring was the only thing that mattered, Ellis would be one of the best players in basketball.
Of course, that's not the case. Defense and knowing when to defer matter as well, and those are two areas of the game where Ellis has never really excelled in the area of understanding them.
It's doubtful he'd be open to it, but Ellis really would be the ideal sixth man. You could accept a lot of his faults in that role (think J.R. Smith last year), and there probably wouldn't be a more explosive scorer coming off the bench than Ellis.
It's much more likely that teams see the points per game and pretty good assist numbers and pay Ellis a ton of money. Maybe one day, he'll slide into his perfect role, but it's unlikely to be this offseason. He'll get paid.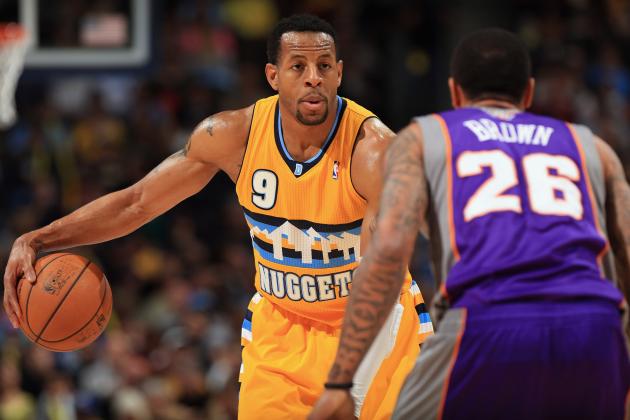 Doug Pensinger/Getty Images

Andre Iguodala raises an interesting problem for teams with cap space. Ideally, he's a third banana offensively on a really good team, where his vision, rebounding and incredible defense would shine.
Unfortunately, there aren't many teams with the cap space needed to sign him that already have the pieces in place to let Iguodala flourish. It's a strange conundrum.
That said, there are two Western Conference playoff teams that could make a very interesting run for Iguodala. If the Houston Rockets were to whiff on Dwight Howard, plugging Iguodala next to James Harden on the wing would be an incredible fit. Iguodala's defensive ability, drive-and-kick skills and athleticism in transition would be a near-perfect fit.
The other team? How about the San Antonio Spurs? If the Spurs can bring back Manu Ginobili at a discount and let Tiago Splitter go, Iguodala would be a fascinating target.
So long as a team doesn't sign Iguodala with the expectation that he'll be a first option offensively, it'll undoubtedly be pleased with the production he provides everywhere else.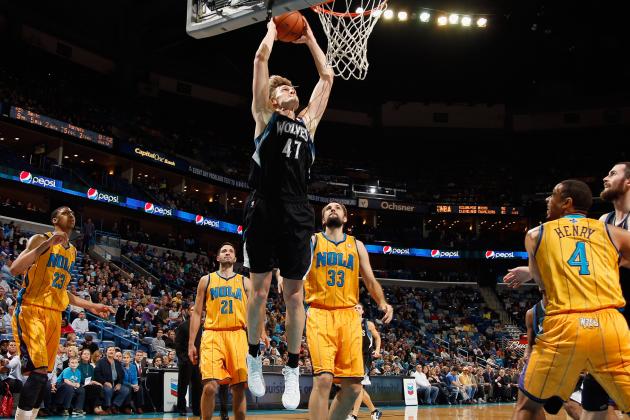 Chris Graythen/Getty Images

Like the other small forward named Andre, Andrei Kirilenko declined his player option to become an unrestricted free agent. At 32 years old with a history of injuries, this is probably Kirilenko's last chance to secure a long-term payday.
Kirilenko is a guy who should appeal to contenders looking to add one more piece to the puzzle. He's still a very good defender both on and off the ball, and his ability to cut behind defenses and move without the rock is incredibly appealing.
It's really difficult to gauge what kind of deal Kirilenko will demand, but a mid-level deal at three years or so makes sense.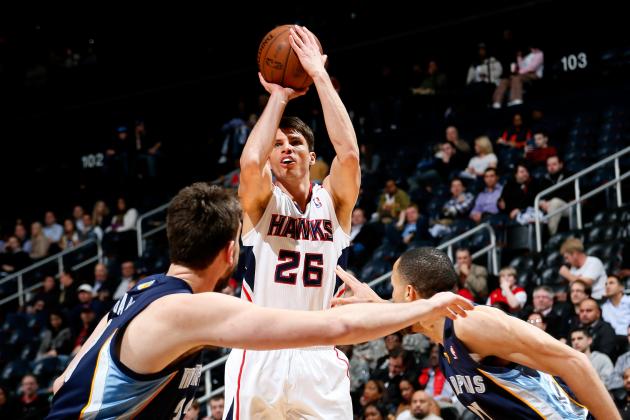 Kevin C. Cox/Getty Images

Kyle Korver is one of the greatest outside shooters to ever play.
His career three-point percentage of 41.9 percent is insane, but a closer look at his last four years will make your eyes pop out of your skull. In Korver's last four seasons, he's hit 53.6, 41.5, 43.5 and 45.7 percent from behind the arc.
You know what you're getting with Korver offensively, but he's also an underrated defender on the other end. At 6'7" with a solid frame, Korver can body up and play physical defense. He's not as one-dimensional as you might think.
Like J.J. Redick, Korver makes sense in nearly any offense. Camp him out on the perimeter and your spacing immediately improves. If he ends up on any of the elite teams (Miami, Oklahoma City, San Antonio), we're going to see a show.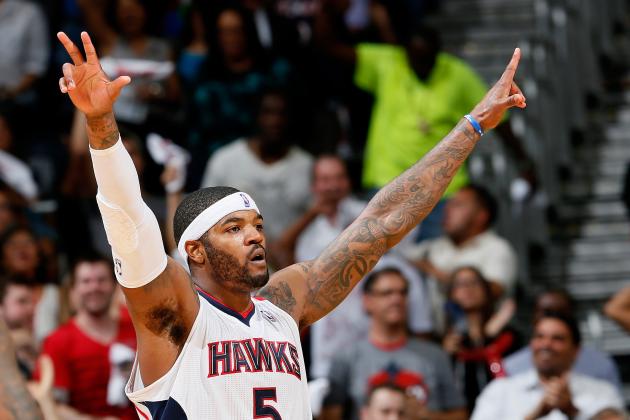 Kevin C. Cox/Getty Images

With all apologies to Dwight Howard's never-ending free-agency circus, Josh Smith might be the most fascinating free agent of this class.
Teams and fans alike seem to have a love/hate relationship with Smith, a player who does so many things well but lacks the self-awareness to stop chucking up jumpers.
Every coach probably likes to think he can stop Smith from shooting 200 three-pointers like he did last year and instead get him to play the beautiful high-low basketball he's capable of.
That may never fully happen, but Smith still brings an awful lot to the table as a perimeter defender, shot-blocker, rebounder and passer. He may not be a max-contract guy, but he's close.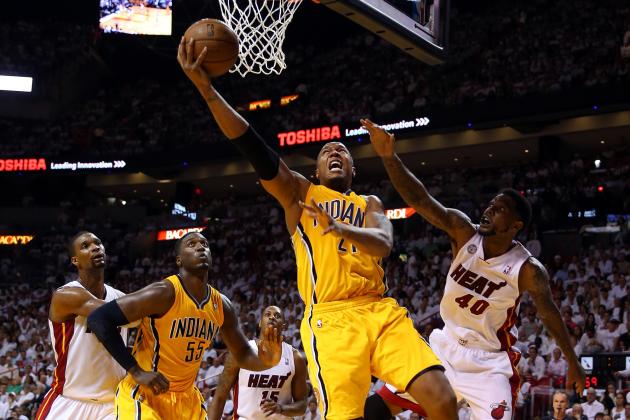 Mike Ehrmann/Getty Images

The Indiana Pacers will want to keep David West pretty badly, as he's been an integral part of their stingy defense and a good frontcourt match with Roy Hibbert. Will they be able to?
Lots of teams understand the need for a pick-and-pop 4 who brings toughness on the other end, and that's West summed up in a nutshell. At 32 years old, this could be West's last chance for a big payday, but winning a ring might outweigh that.
If that's the case, going back to Indiana makes a lot of sense for West. He's created a nice niche for himself there, and the Pacers are on the verge of challenging for a title with Danny Granger (or whoever they trade him for) coming back to action.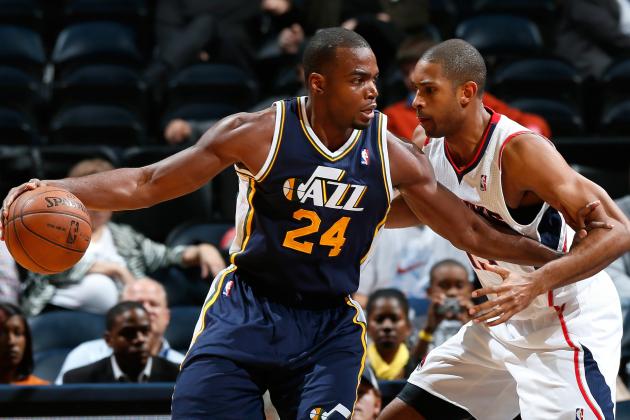 Kevin C. Cox/Getty Images

Paul Millsap has spent most of his career underrated, so why would his trip to free agency be any different?
Millsap won't be the top option for teams with lots of cap space, and he'll likely be viewed as too expensive for teams only armed with the mid-level exception. Millsap sits right in the middle ground alongside former frontcourt partner Al Jefferson, so it will be interesting to see what kind of contract he gets.
Millsap is another really good pick-and-pop power forward who has extended his range quite a bit over the years. He also brings a lot of energy as an offensive rebounder, and he's a skilled passer. There's an awful lot to like with Millsap, especially if he's paired with a very good defensive center.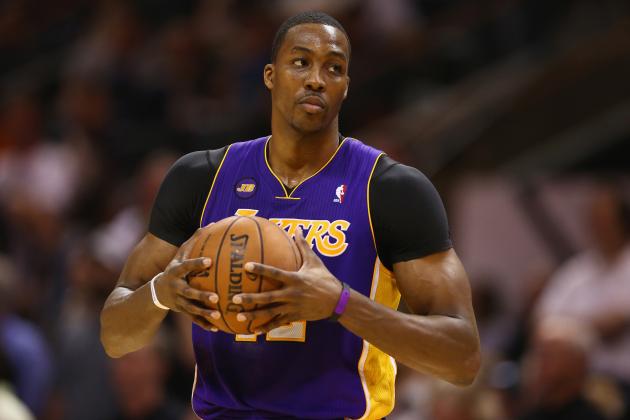 Ronald Martinez/Getty Images

Put all the antics and the drama aside, and Dwight Howard is still one of the best big men in basketball.
The question is, can you really put all the personality-related issues aside when considering Howard's value? Any team going after Howard has to realize that he's high-maintenance, that he needs touches and that he'll likely find a way to be unhappy.
That's a little scary, but Howard is still the best rebounding center and most dominant paint presence in the league. That alone will make him hotly pursued by the Houston Rockets, Dallas Mavericks, Atlanta Hawks and Los Angeles Lakers this offseason.
It's tough to tell where Howard wants to go, as it likely changes every day, but there's very little question that his decision alone will alter the course of multiple franchises this offseason.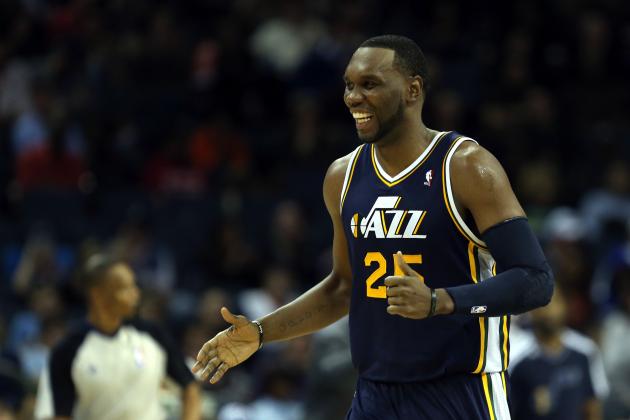 Streeter Lecka/Getty Images

You won't find many post scorers more accomplished than Al Jefferson. He's owned the left block for many years now, and at 28 years old, he still has a lot of offensive production left in the tank.
Teams know what they're getting with Jefferson. He's a very good defensive rebounder and traditional post scorer, but he's a very bad defender who can get singled out in pick-and-roll coverage. He's also not a rim protector, and that requires a partner to form a complete frontcourt.
Jefferson likely won't know his home until Dwight Howard lands somewhere, but he'll provide instant offense wherever he ends up.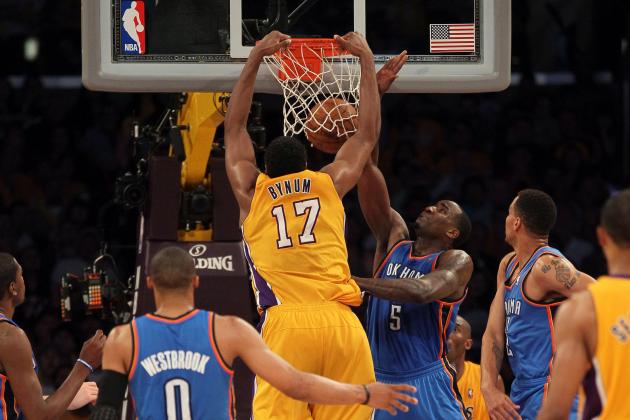 Stephen Dunn/Getty Images

Remember him? It's been over a year since we've seen Andrew Bynum on a basketball court, but when he's healthy, he's absolutely one of the best centers in basketball.
Will Bynum ever be fully healthy again? Those knee problems are definitely enough to make a team think twice before investing, but there are insurance options and contract clauses that could protect a team willing to roll the dice on him.
Watch out for the Dallas Mavericks as a landing spot. If they strike out with Dwight Howard, Bynum could be a consolation prize. Mark Cuban has opened up his wallet for much more questionable options at center, and it's doubtful he'll let Dirk Nowitzki play with such a limited supporting cast again.
Bynum is the definition of high-risk, high-reward. It will be fascinating to see what kind of money he gets this offseason.