Two of the top international teams in the world will face off on Sunday with the hopes of winning the 2013 FIFA Confederations Cup trophy.
Brazil and Spain proved to be the best clubs in this year's tournament, as each has yet to lose a match. Only one team is going to make it through the entire Confederations Cup unscathed, though, and both are expected to leave everything on the field in order to prevent it from being them.
Will it be Neymar and Brazil taking home the title or Fernando Torres and Spain?
Below is a complete preview for the final between Brazil and Spain, including everything you need to know about watching the fixture, how each team got to the championship, the player to keep an eye on and, lastly, a prediction.
When: Sunday, June 30 at 6 p.m. ET
Where: Estadio do Maracana, Rio De Janeiro, Brazil
Watch: ESPN
How They Got Here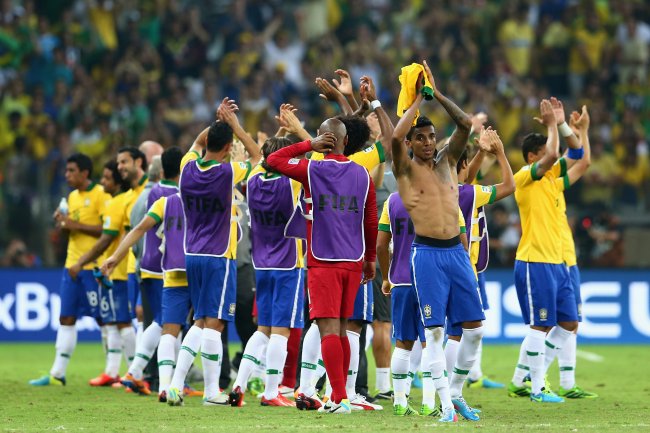 Ronald Martinez/Getty Images
Brazil was consistently dominant in each of its matches throughout the Confederations Cup. The team's undefeated run through the tournament started with a commanding 3-0 victory over Japan. From there, Brazil topped Mexico by a score of 2-0 and then took down Italy 4-2 to complete group play. The squad advanced to the final with a 2-1 victory over Uruguay.
The Brazilian defense has been outstanding thus far, only allowing three total goals entering the final against Spain. The offense hasn't had much trouble either, as it's put 11 shots past the goalie in four fixtures. Neymar and Fred have each scored three goals, while Paulinho and Jo have a pair apiece.
Meanwhile, Spain played well throughout most of it Confederations Cup opener against Uruguay, but a late goal by Luis Suarez nearly brought Uruguay back into the match. Spain would hang on for the victory. The squad then walked all over the struggling Tahitians with a commanding 10-0 win. The Spaniards made it three wins in a row with a 3-0 victory over Nigeria.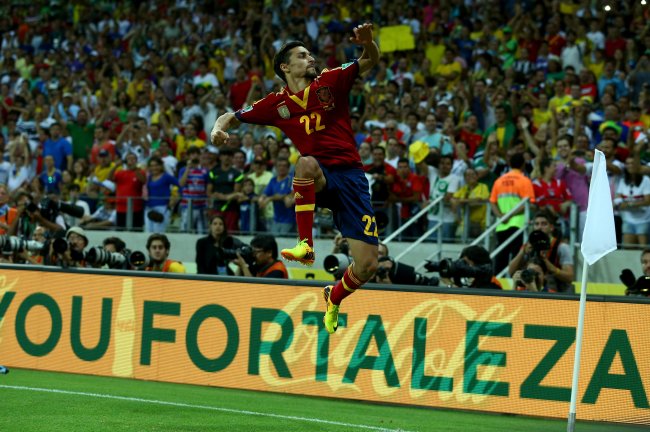 Robert Cianflone/Getty Images
The semifinal was an uphill battle for Spain, as the team couldn't capitalize on any of its chances throughout regulation. Luckily, the Italians didn't put any goals on the scoreboard either, and the fixture headed to penalty kicks. Back and forth the two clubs went, and if it wasn't for a Leonardo Bonucci miss, Spain might not be in the final.
Fernando Torres is the leading scorer in the tournament, but keep in mind that four of his five goals came against Tahiti. Spain still has a prolific offense that can score at any moment. Italy provided a tough test for the Spanish, but the scoring woes likely won't carry over to the final.
Player to Watch: Neymar, Brazil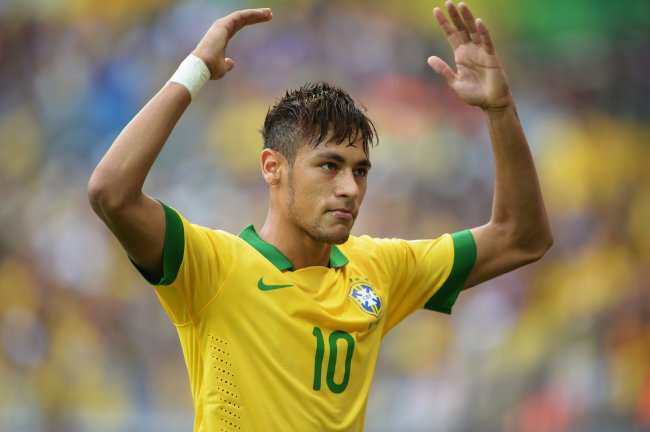 Michael Regan/Getty Images
Neymar has been incredible throughout the Confederations Cup, making his presence know in each of Brazil's matches thus far. He's had a part in all of his club's victories, scoring a goal in the three group-play fixtures and adding an assist in the semifinal against Uruguay.
The Brazilian striker is very excited for the final against Spain. This is what he said about the upcoming match, per FIFA.com:
I was really looking forward to the final against Spain, and I don't think I am the only one. We have the chance to test ourselves against the best team in the world and the defending world champions. We feel a mixture of respect and admiration for our opponents, but we need to impose ourselves and play our game.
Brazil wouldn't be in the final against Spain if it weren't for the young striker. The 21-year-old will have a ton of pressure on him in the final, but he's taken advantage of nearly every opportunity he's been given to help put Brazil in a position to win. He's still developing, but he's already emerged into a star.
Expect Neymar to have a big impact on the result of the fixture. If Brazil is going to win its third consecutive Confederations Cup, it'll be because Neymar scored a goal or assisted on a goal-scoring play.
Prediction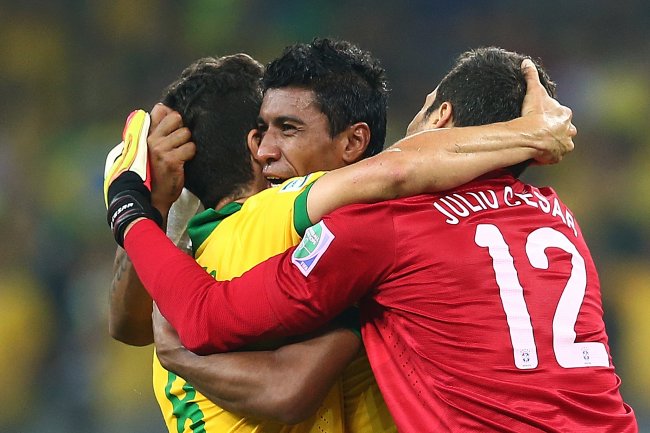 Ronald Martinez/Getty Images
While both teams have been great through each of their four fixtures, Brazil has been much more impressive. The Brazilians have come away with four wins where they weren't really ever tested. There was no doubt that Brazil was going to make it to the final.
On the other hand, Spain hasn't been very consistent. It's hard to look at the Tahiti match and say, "Wow! Spain is so good!" Tahiti was horrible, and every other team dominated the team. But Spain had trouble against Italy and wasn't perfect in its other two matchups either.
Brazil has won back-to-back Confederations Cup matchups, and I expect the squad to make it three in a row with a 3-1 victory over Spain in the final on Sunday. Neymar will put two goals past the Spanish netminder, and Jo will connect for another. David Villa will be the lone goal-scorer for Spain.
Prediction: Brazil over Spain, 3-1