With the NBA draft now behind us, teams immediately shift their focus toward free agency to improve their rosters.
This year's class of free agents is one of the best in years, with more than a few All-Stars available. Guys like Dwight Howard and Chris Paul can completely transform a team and turn it into a championship contender.
According to Dave McMenamin of ESPN, Howard will wait until July 10 to make a decision, with most people being left in the dark until then. However, there appears to be much more information on various other available players around the league.
Here is the latest buzz for players looking to get a new contract this summer.
Chris Paul Ready to Return to the Clippers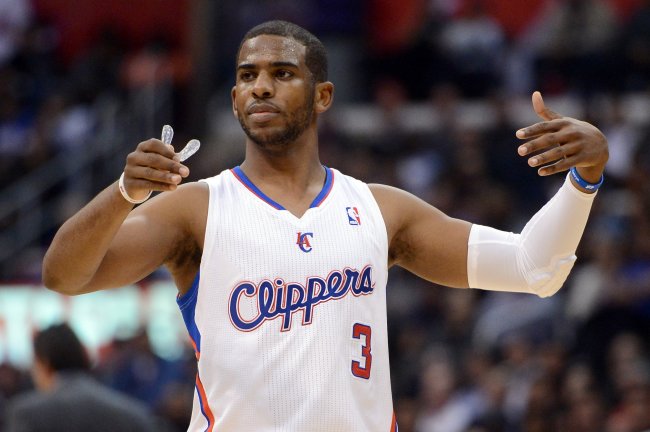 Harry How/Getty Images
After the end of the season, Paul appeared prepared to leave the Los Angeles Clippers for another organization. He was reportedly angry with the team and had plenty of suitors around the league.
However, the recent acquisition of Doc Rivers as head coach might have made the difference for the star point guard.
As Dan Woike notes, the coach and player have a strong existing relationship:
Doc Rivers told @dpshow that he speaks to @cp3 everyday.

— Dan Woike (@DanWoikeSports) June 28, 2013
ESPN's Marc Stein reported that most assume this means that Paul will return to the Clippers next season:
Whole NBA treats CP3's return to Clips on five-year max as done deal. Only one of LA's two unrestricted mega FAs will be courted this July

— Marc Stein (@ESPNSteinLine) June 28, 2013
The point guard was instrumental in Los Angeles' impressive run last season. The team finished with a 56-26 record and is looking to improve upon the first-round exit that ended its season.
If the organization is able to re-sign Paul as expected, it will have a good chance of contending in the 2013-14 season.
Andre Iguodala Already a Hot Commodity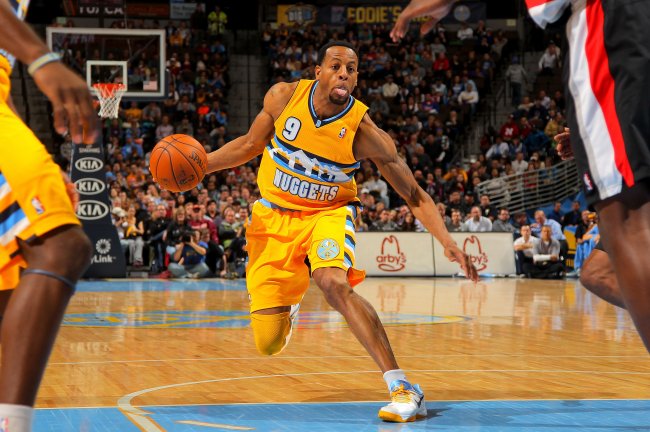 Doug Pensinger/Getty Images
Although Andre Iguodala had a player option to remain with the still-improving Denver Nuggets, he appears to be on his way out, according to ESPN's Chris Broussard:
Source: Andre Iguodala has officially filed his opt-out paperwork. Nuggets have received it.

— Chris Broussard (@Chris_Broussard) June 28, 2013
While he could simply be leaving his options open before re-signing with the club, he is already receiving plenty of interest from around the league.
One team that has a chance of acquiring the talented wing is the Detroit Pistons, according to Sam Amico of Fox Sports:
Hearing the Pistons could make serious charge, and be serious contender, for free agent swingman Andre Iguodala (Nuggets). #NBA

— Sam Amico (@SamAmicoFSO) June 28, 2013
Detroit struggled for much of last season, but the young players on the roster make up a talented core. With Greg Monroe, Brandon Knight, recent draftee Kentavious Caldwell-Pope and others, the team could be a playoff contender.
Of course, adding a veteran leader like Iguodala would go a long way toward reaching that goal. The Pistons could not find a consistent small forward after trading Tayshaun Prince, and the former Philadelphia 76ers star could fill that need.
Brooklyn Nets Adding Depth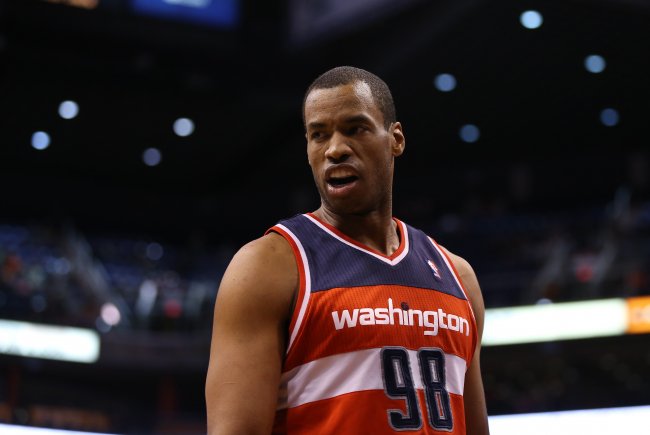 Mark J. Rebilas-USA TODAY Sports
After completing a trade to bring in Kevin Garnett and Paul Pierce, the Nets are pretty much set with the starting lineup. However, the deal also leaves the bench relatively bare.
One necessary piece that the squad needs to contend for a title next season is a pure shooter. Fortunately, the team is looking at an experienced one in Kyle Korver, according to Tim Bontemps and Fred Kerber of the New York Post:
Multiple sources insist the Nets will take a long free agency look at Korver, who definitely fills the "shooter" requirement on the team's offseason wish list. Korver shot almost 46 percent on 3-pointers for Atlanta last season, the second best mark in the NBA.
If the Nets are able to acquire the veteran for a decent cost, he would certainly be a big addition to the roster.
However, Brooklyn is also interested in adding some frontcourt depth as well in the form of Jason Collins, according to Adrian Wojnarowski of Yahoo! Sports. The center is the first openly gay player in NBA history and also happens to be a quality interior defender who can bring an increased physicality to Jason Kidd's team.
On the other hand, Broussard had a conflicting report about the possible signing:
source says "very doubtful'' Nets sign Jason Collins

— Chris Broussard (@Chris_Broussard) June 28, 2013
No matter what happens, the pursuit of Collins as a free agent is something that will be interesting to follow throughout the summer.
Follow Rob Goldberg on Twitter for the latest updates in sports.