Ranking the Best 5 Draft Picks in LA Lakers History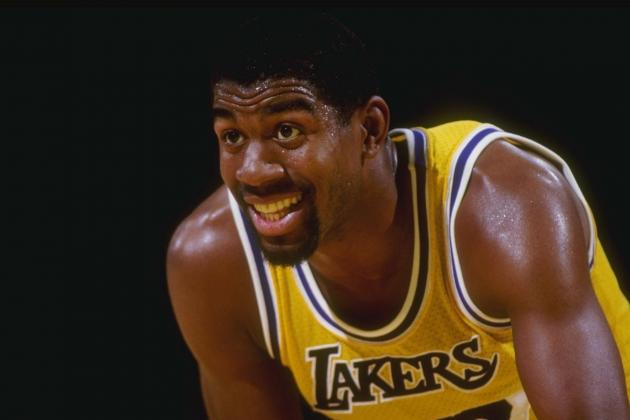 Getty Images/Getty Images

In the 2013 NBA draft, the Los Angeles Lakers made away with a stretch forward in Ryan Kelly who fits in well in Mike D'Antoni's system.
Although Kelly isn't one of the more high-profile picks in franchise history, the Lakers do have a storied history of drafting impact players who have contributed to their tremendous success throughout the years.
While not every draft can yield the same bounty, especially coming from the second round, the Lakers have drafted their fair share of superstars and All-Stars throughout the years, which has kept the franchise relevant and in contention.
In listing off the top five draft picks in the history of the franchise, it is incredible to note that each of these players has been enshrined in the Hall of Fame.
Begin Slideshow

»
A four-time NBA champion and six-time All-Star, Vern Mikkelsen is one of the most underrated forwards in the history of the league.
Playing alongside George Mikan and Jim Pollard as a member of the Minneapolis Lakers, Mikkelsen was drafted in the first round of the 1949 draft.
Although his averages of 14 points and nine rebounds per game for his career were nothing flashy, he garnered those numbers with tenacious play on both ends of the court and racked up All-NBA Second Team honors four times.
While he has the dubious honor of leading the NBA in personal fouls throughout a career, he is also noted for being a tough and relentless player who only ever missed two games.
A major contributor to four of the Lakers' championships, Mikkelsen cemented his legacy as one of the best draft picks in Lakers history.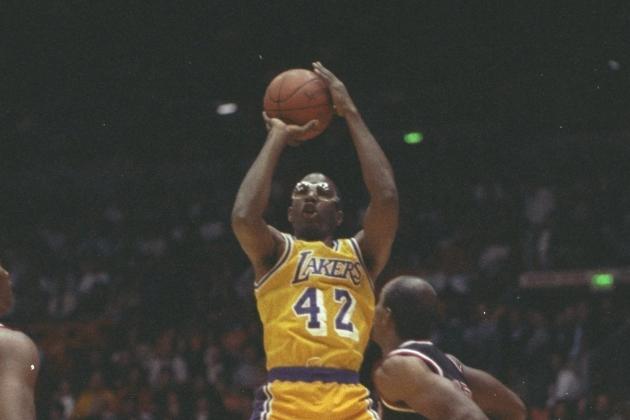 Stephen Dunn/Getty Images
Big Game James
With a resume that validates his Hall of Fame career, James Worthy is an example of a No. 1 pick that panned out for the Los Angeles Lakers.
Playing alongside Magic Johnson, Worthy was a noted scorer in the clutch who managed to garner the Finals MVP during one of his three NBA championship runs.
Averaging 17.6 points, five rebounds and three assists per game for his career, Worthy was a dependable scorer and defender at the small forward position. He gave the Lakers consistency and entertainment as a part of the Showtime Lakers.
He responded to pressure in a big way and upped his scoring average to 21 and 22 points respectively during his playoff games and his games in the finals.
Amazingly enough, he garnered those scoring numbers in the playoffs on over 50.0 percent shooting from the field.
While he was no Magic Johnson, he was a vital and irreplaceable contributor to three of the Lakers' championships.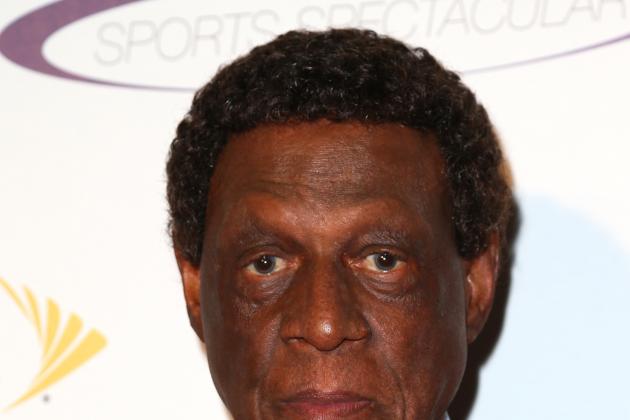 Imeh Akpanudosen/Getty Images

One of the most talented superstars in NBA history, Elgin Baylor was drafted first overall in the 1958 draft.
He also had the misfortune of retiring just before the Los Angeles Lakers won a franchise-record 33 wins in a row and an NBA championship, the only accolade that has ever eluded him.
Regardless of his lack of a championship, Baylor basks in the company of Patrick Ewing, Charles Barkley and other dominant players to have never won a title.
Averaging 27.4 points and 13.5 rebounds per game during his career, Baylor was one of the most gifted scorers in the history of the league.
His underrated rebounding prowess allowed him to dominate the game on both ends of the court.
He also holds the records for the eighth-highest single-game scoring output in league history with 71 points and the highest single-game scoring output in NBA Finals history with 61 points.
While Baylor's legacy is defined by his prolific scoring, it was his ability to dominate in a variety of ways on the court that made him a superstar and one of the greatest draft picks in franchise history.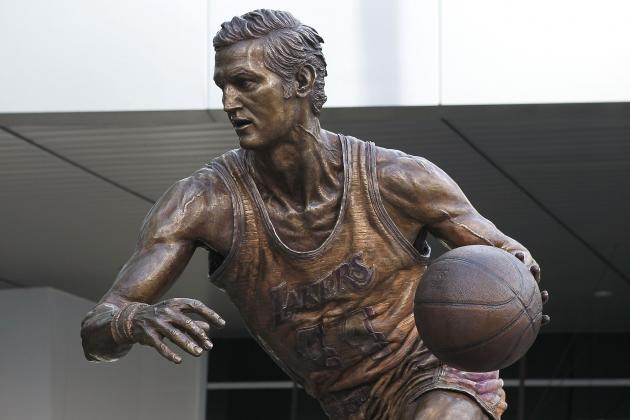 Jeff Gross/Getty Images

Perhaps the most prolific scorer in league history outside of Michael Jordan, Jerry West was taken with the second pick in the 1960 draft.
A one-time NBA champion, Finals MVP, 14-time All-Star and one-time scoring champion, Jerry West is one of the greatest Lakers of all time.
Known for his ability to score from the perimeter, from inside the paint and for scoring during clutch situations, West was defined by his versatility and deadliness on offense.
However, his four selections to the All-NBA Defensive First Team show that Jerry West wasn't just a one-dimensional scorer.
Since West averaged 27 points, 6.7 assists and 5.8 rebounds per game, his name has been synonymous with dominance and killer will.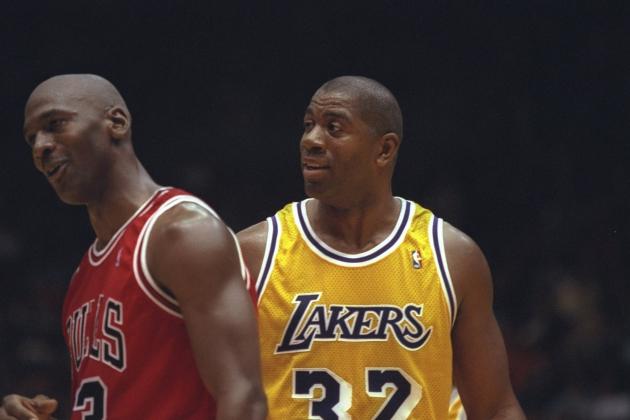 Getty Images/Getty Images

Arguably the greatest point guard of all time, Magic Johnson was the No. 1 overall pick of the 1979 NBA draft.
While Jerry West, Elgin Baylor and James Worthy may have been better scorers, none of the above made their teammates better the way Magic Johnson did.
While Vern Mikkelsen may have been a tougher interior force than Johnson, he did not have the same versatility and ability to dominate in a variety of ways.
Johnson is the greatest draft pick in the history of the franchise because his acquisition provided not only an additional five championships to an illustrious organization, it also helped revitalize a dwindling league.
His battles with Larry Bird and the Boston Celtics will go down as one of the greatest rivalries in the history of sports.
Magic was the ultimate point guard. Using his height, strength and length to accentuate his court vision, Johnson racked up career averages of 19.5 points and 11.2 assists.
His size and strength also allowed him to average seven rebounds per game while being able to score and create in the post as well as in the open court.
Like Baylor and other Laker greats, Johnson was known for his versatility.
Although he isn't the defender that a lot of his superstar cohorts were, Johnson had a killer will to match Michael Jordan's will and was a stellar defender and cold-blooded scorer when it counted the most: in the clutch.