Ranking Best Bargain-Bin 2013 Free-Agent Options for Chicago Bulls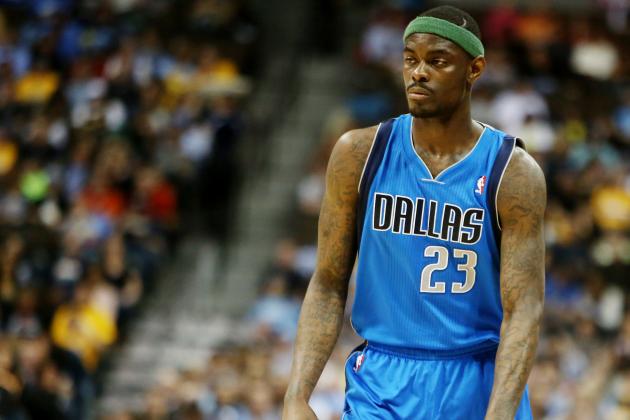 Chris Humphreys-USA TODAY Sports
Anthony Morrow would be an ideal fit in Chicago.
Last summer, the Chicago Bulls successfully added bargain players—namely Nate Robinson, Marco Belinelli and Nazr Mohammed—to their "Bench Mob." Their efforts proved instrumental throughout the 2012-13 season.
Can they repeat this dynamic in the 2013 offseason?
This question is imperative to their 2013-14 outlook. In the past few campaigns, the Bulls have frequently overcome injuries due to their depth.
In the coming weeks, the Bulls will once again peruse the free-agent bargain bin and discern who has value. With limited money, the Bulls must be shrewd in this process. If they can find a handful of free agents who play above their value (much like Robinson), then they're looking at being unquestionable contenders come next spring.
Here is a rundown of viable options worth Chicago's consideration.
Begin Slideshow

»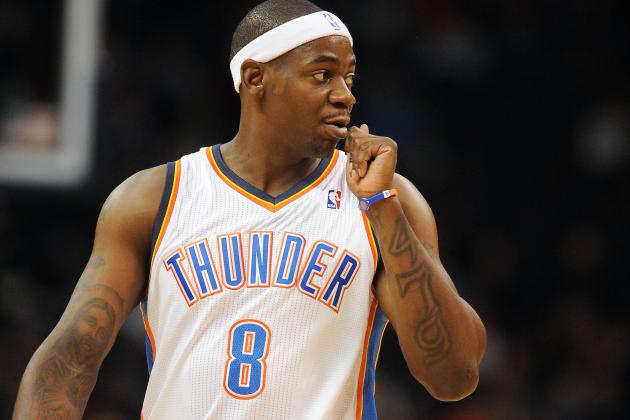 Mark D. Smith-USA TODAY Sports

Leandro Barbosa
Leandro Barbosa is a veteran swingman who can produce offensively, but he is on his last legs and can't seem to stay healthy. He could be had for cheap, but there are better options out there.
Nazr Mohammed
There's some sense in bringing back Nazr Mohammed. As a 35-year-old, he gobbled up minutes in serviceable fashion during 2012-13. As a result, he could be worth re-signing. However, the Bulls should at least see if there are some better available big men in the bargain bin.
Ronnie Brewer
This would be sensible since Ronnie Brewer played two seasons in Chicago, and he fits their defensive identity. The downside? He can't shoot, and the Bulls need shooting. Brewer's worth a look, but there really isn't a pressing need for another defensive stopper due to Jimmy Butler's emergence.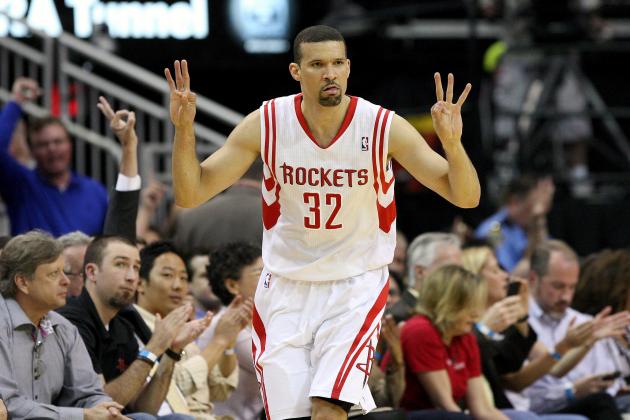 Troy Taormina-USA TODAY Sports

Francisco Garcia is worth a gander because of his three-point shooting ability.
While the Bulls did just draft a shooter in Tony Snell, there's no telling how NBA-ready Snell is at this point. The Bulls would thus be wise to stash a veteran shooter on the bench.
This is critical because the Bulls were second to last in three-pointers made per game (5.4) during the 2012-13 regular season. The long ball is a clear void in their attack.
Garcia is now 31 years old and is amid the latter stages of his career. However, he showed he still has something left in the tank during the 2013 playoffs. He played significant minutes (27.3 minutes per game) for the Houston Rockets and tallied 2.8 threes per game in their series against the Oklahoma City Thunder.
He can remain a worthwhile role player for a couple of more seasons, and he could be just what Chicago needs.
However, there are some potentially more efficient players Chicago should examine.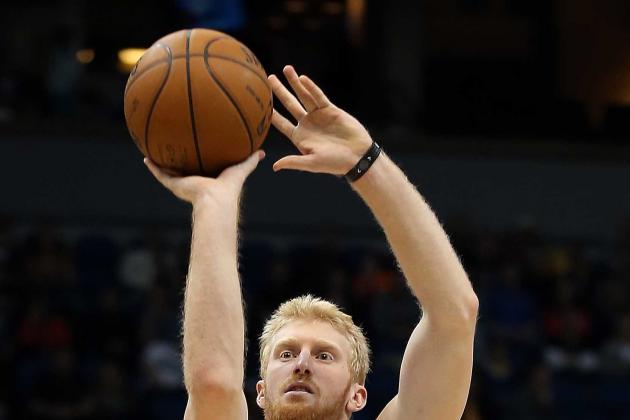 USA TODAY Sports

Chase Budinger is another wing who could be a keen addition. He is younger (25 years old) than Garcia and is also a competent long-range threat.
Budinger has been pretty consistent throughout his young NBA tenure. Each season, he has averaged approximately nine points per game in 20 or so minutes of action.
If he could provide this, then he could find a niche in Chicago's second unit.
A staggering statistic regarding Budinger was his plus/minus during 2012-13. He played for the lowly Minnesota Timberwolves, but he netted a plus-21 rating.
This was enough to lead Minnesota in this category. Therefore, good things apparently happen when Budinger is on the floor. He is by no means an efficiency killer.
He is certainly a figure to keep in mind as the free-agency period launches. However, there is yet another shooter who likely brings more to the table.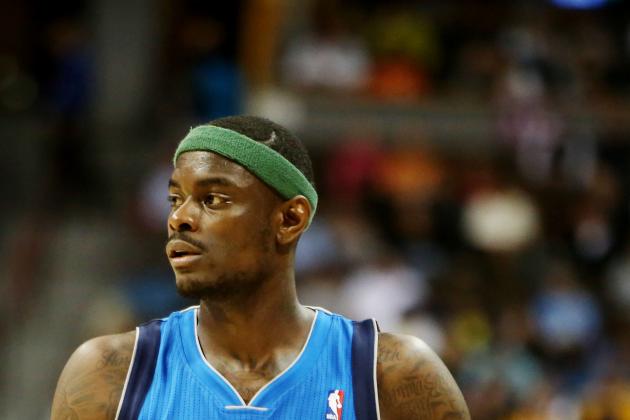 Chris Humphreys-USA TODAY Sports

Anthony Morrow just endured a frustrating campaign with the Atlanta Hawks and Dallas Mavericks. It was the first season of his career that his points per game failed to reach double digits.
Previously, Morrow had notched a double-digit scoring average in his first four years in the league. He even led the league in three-point percentage as a rookie in 2008-09 (46.7 percent).
Morrow's long-range shooting ability, like Garcia and Budinger, should certainly garner Chicago's attention. What situates Morrow ahead of Garcia and Budinger is both age and ability.
He is younger (27 years old) than Garcia and contains more potential (Garcia hasn't averaged in double figures since 2008-09). In regard to Budinger, Morrow is simply a better shooter than him (career 42.4 percent from distance compared to Budinger's 35.8 percent).
The bottom line with Morrow is that he remains at a prime age, and his value likely decreased due to an uncharacteristic recent season. This means they could nab him for a reasonable price and he'd very likely outplay his contract.
This magnifies why scooping up Morrow immediately is a maneuver the Bulls should pursue.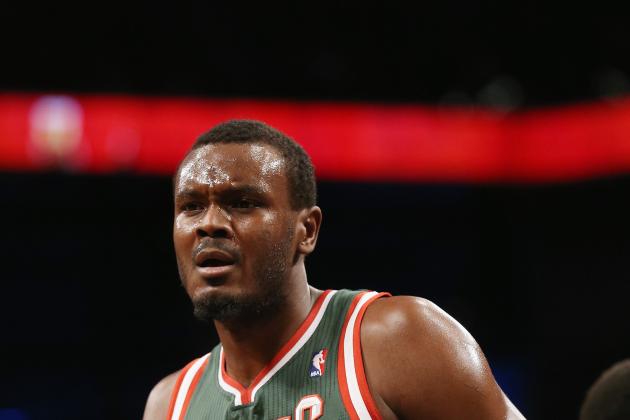 Bruce Bennett/Getty Images

In the draft, the speculation was that the Bulls would either go with a wing or a big man. They went with a wing, which means that backup center remains a hole.
As noted in the Honorable Mention slide, Nazr Mohammed is a center the Bulls should likely bring back. Even if they do, though, they should still search for a potential upgrade.
Samuel Dalembert would be an ideal big man off the bench. The question is how much his price will diminish. He is coming off a year in which he made over $6 million.
However, he had arguably his least eye-opening season since he was a rookie in 2001-02. Therefore, his stock is declining while his age is rising (32 years old).
Perhaps this makes him sound like an unworthy addition, but the reality is that Dalembert is amid making the transition from a steady contributor (which he was for years) to a role player.
While his minutes per game (16.3) took a sharp hit in 2012-13 with the Milwaukee Bucks, his per-36 numbers reveal that he remains productive: 14.7 points per game, 13.0 rebounds per game and 2.5 blocks per game. These digits exclaim why Chicago should chase him.
Quite frankly, snatching Dalembert could be their best move of the offseason. A big body like his could be crucial with Joakim Noah's history of injuries.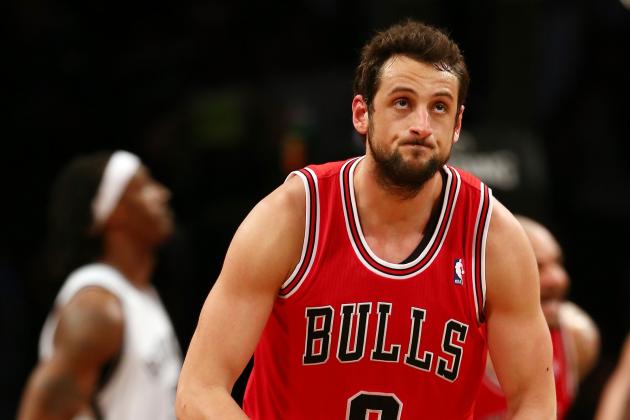 Elsa/Getty Images

Nate Robinson impressed so greatly that he's almost surely not returning to the Bulls. His price tag will likely be too high.
The same could be true for Belinelli, but they could potentially convince him to stay by giving him slightly more than what he made in 2012-13 (just under $2 million). They can also stress that he has a chance to play for a championship in Chicago, something that likely won't be within reason if he accepts more money and minutes elsewhere.
This pursuit is certainly something Chicago should make. Belinelli was a perfect spark plug off the bench because of his shooting range and penetration skills. As evidenced last season, Belinelli is by no means just a spot-up shooter. He can put the ball on the floor and create.
The Bulls need another shot-creator besides Rose. Belinelli is the type of player who can complement Rose nicely and even cash big shots late in games.
He remains just 27 years old and carries a career three-point percentage of 41.8 percent. He essentially has all the ingredients the Bulls need in a shooting guard off the bench.
While Morrow would be a prudent signing, Belinelli tops these rankings because he can shoot and drive the lane. Quite frankly, perhaps they should pursue both Morrow and Belinelli. Ultimately, a perfect offseason would feature them landing the top three in this slideshow: Morrow, Dalembert and Belinelli.
Hopefully, Bulls management can persuade Belinelli to remain with the Bulls at just the right price. It surely won't be for the veteran's minimum, but perhaps a multi-year deal in the $2-3 million range will get the job done.