Predicting the Tennessee Titans Day 1 Starters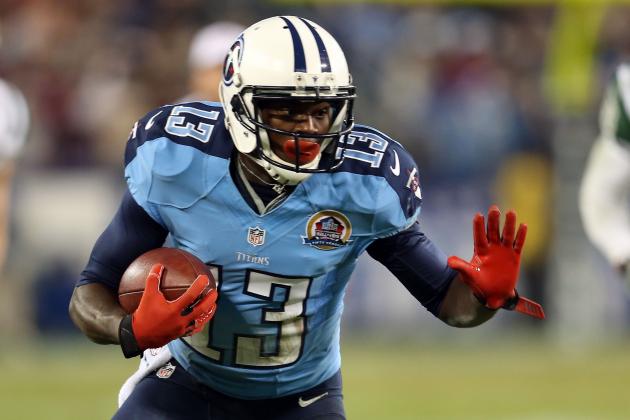 Andy Lyons/Getty Images

There's still a long way to go before the season starts. In fact, the Titans only recently announced the upcoming practices that will be open to the public.
Still, it's never too early to start looking to see what the new season will bring.
It's still early enough that a few things might change, but here are my predictions for what the Week 1 starting lineup for the Tennessee Titans will look like.
Begin Slideshow

»
Tom Lynn/Getty Images

This should surprise no one.
Jake Locker started last year, and as long as he's healthy, he'll be the starter in 2013 as well.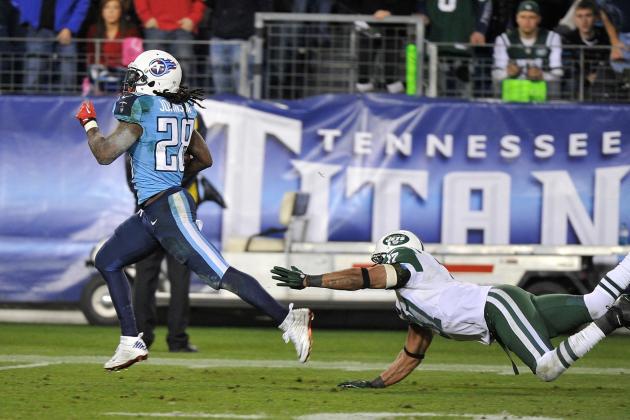 Frederick Breedon/Getty Images

While Shonn Greene will certainly get more than a few carries, Chris Johnson will be the default running back on the field.
Since the Titans pay Johnson a hefty sum to be a playmaker, don't expect the running game to be a simple smash-and-dash system like it was in 2008.
Johnson will see the lion's share of the carries for at least the first few games. Greene will be put in 3rd-and-short situations, and his load may increase if Johnson looks more limited than he's expected to be, but until that time, it'll be Johnson's backfield to lose.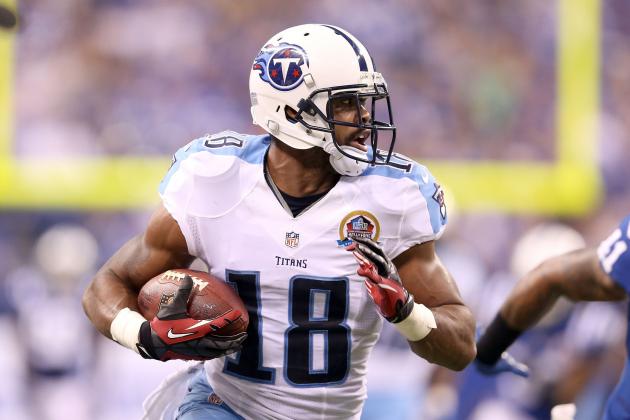 Andy Lyons/Getty Images

The Titans are stacked at receiver right now, so there's no need to hurry Justin Hunter, who may not be 100 percent with his knee when the season starts.
Kenny Britt will be a free agent in 2014, so the Titans need to know whether he's worth re-signing or not. When he was healthy and not suspended, he was a difference-making receiver, and the coaches need to know if he can be that again.
Kendall Wright had an up-and-down rookie season but was solid overall. He'll likely play mostly in the slot, but I wouldn't be surprised to see the Titans moving him around in some other places. He may even end up being the team's go-to receiver by the season's end.
Nate Washington saw the Titans shop him around earlier in the offseason and use their second draft pick on a receiver who they want to play the position, but he's been the Titans' most reliable receiver for the past two or three years and has been a favorite target of Locker's.
While his long-term future with the team is a little up in the air, in the short term, he'll almost certainly be a big part of the passing game.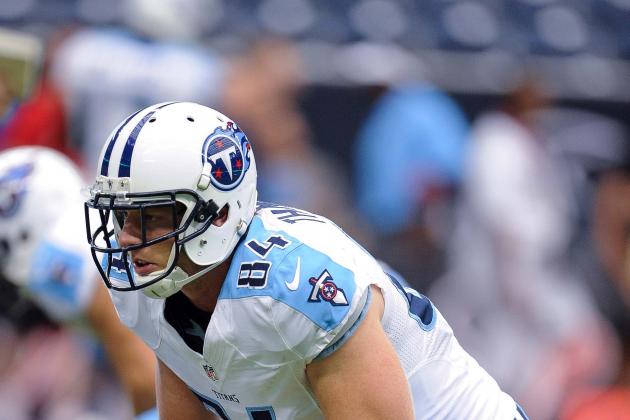 Jerome Miron-USA TODAY Sports

This is the first prediction I'd call bold.
The contest for starting tight end is wide open. Since Delanie Walker's knee injury, per SBNation, there's a chance he may not be ready to play by week 1.
If that happens, then the Titans will be trying to decide between Craig Stevens and Taylor Thompson. Jack Doyle has an outside chance, since he's been impressive early on, but he's a rookie, so I doubt he gets serious consideration unless he just dominates upcoming practices.
Craig Stevens has been with the team for several years now and was a pretty high draft pick. However, he's mostly been a blocker, leaving receiving duties up to Jared Cook.
Taylor Thompson got very little playing time in 2012, since he was just a rookie, but he became a very solid run-blocker by the season's end. He's also taller and more athletic than Stevens, and with another offseason's time, he could improve exponentially as a pass-catcher.
If Walker isn't ready to go by the start of the season, expect Thompson to be the Titans' guy.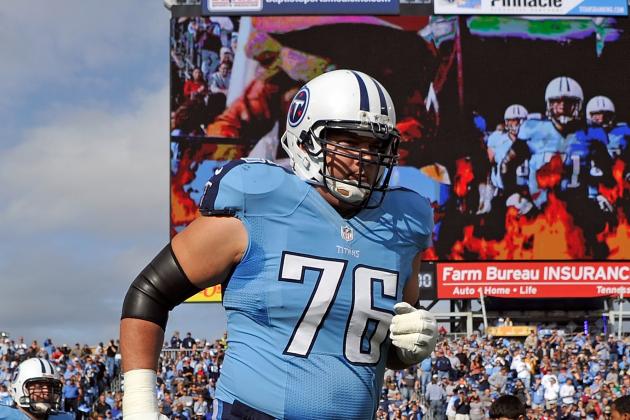 Frederick Breedon/Getty Images

If David Stewart is healthy, this is a no-brainer. He and Michael Roos have been one of the best tackle tandems in the NFL.
If Stewart isn't back to playing health by the first week, then the job will likely fall to Mike Otto, who replaced Stewart at the end of the 2012 season.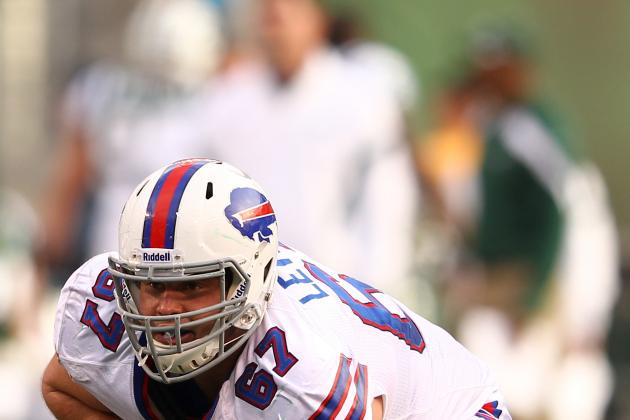 Al Bello/Getty Images

Andy Levitre may be the best lineman on the Titans' whole roster right now, but his knee may keep him out of week 1. If it does, then the most logical choice for replacement left guard would be Fernando Velasco.
However, he seems to be making good progress, per Len Pasquarell of National Football Post, so he'll probably be in shape to play by the time the season rolls around.
Chance Warmack was drafted higher than any guard has been drafted in nearly a decade, so if he can play, he's a sure thing to start at right guard.
Between the two, the Titans ought to have a very good running game.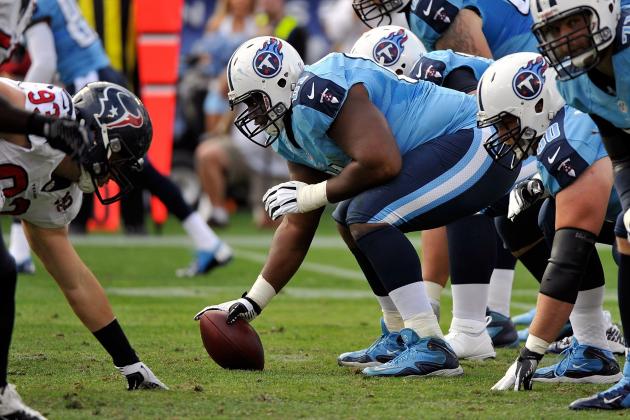 Frederick Breedon/Getty Images

If Velasco were to end up playing left guard, predicting who comes out on top of the struggle for starting center becomes a lot easier. However, since I don't think that will be the case right now, it seems more likely that Velasco will beat out newcomer Brian Schwenke for the time being.
Velasco got his first real taste of playing time in 2012, and he ended up doing a pretty good job. He may be even better in 2013, now that he'll have a decent pair of guards next to him.
Of course, the Titans did think very highly of Schwenke, so I think he'll end up with the job—just not by the first week.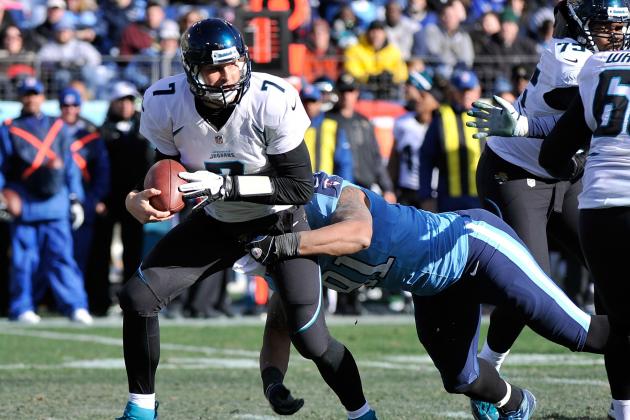 Frederick Breedon/Getty Images

This is another no-brainer. Derrick Morgan had a great season in 2012, and there's hope that he may keep improving in 2013, so he's a sure bet to start from day one.
Kamerion Wimbley isn't quite as good as Morgan, but he's an experienced player with a good track record, so there's no reason to assume he'll be much different in 2013 than he was in 2012.
Expect to see Akeem Ayers rotate in as a pass-rusher, though. The Titans started using him more in that role at the end of 2012, and four of his six sacks came in the last half of the season.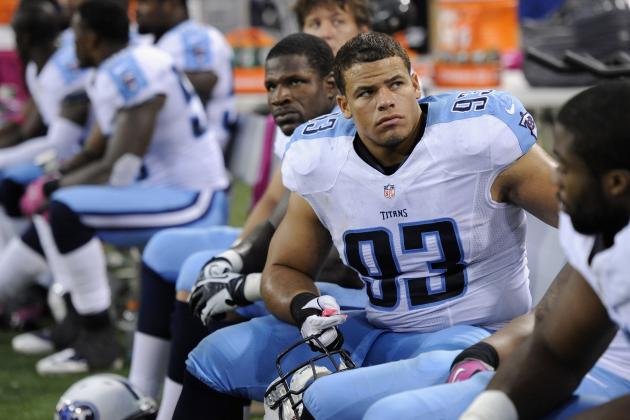 Hannah Foslien/Getty Images

Jurrell Casey is an easy choice here, but figuring out who will get the most snaps between Antonio Johnson, Mike Martin, Sammie Hill and Karl Klug is a bit more difficult.
Hill is new and has the size that the Titans are looking for. Johnson has size, like Hill, and just came off the best season of his career with the Indianapolis Colts. Klug brings a better pass rush than any other tackle on the roster.
In the end, though, Martin, who had a impressive rookie year, is probably the only defensive tackle on the roster who can bring a pass rush from the interior but also stuff the run.
Casey had a rookie season similar to Martin's, and he only improved in his second season. It wouldn't shock me to see Martin follow a similar path. Even if he doesn't make significant strides in his sophomore season, his skill set complements Casey's better than any of the other tackles, so he'll win out for that reason if no other.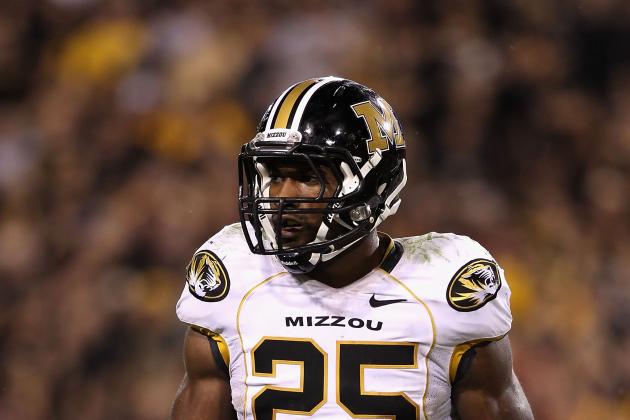 Christian Petersen/Getty Images

Another bold prediction: Ayers has been nothing but great for Tennessee these past two years, but if the Titans are sincere about wanting to use his pass-rush ability more often, I wouldn't be shocked if that meant fewer snaps at outside linebacker.
The Titans have nothing at the edge rush outside of Morgan, Wimbley and Ayers. If one of the starting ends were injured, the Titans would need Ayers as a pass-rusher even more, so I expect them to start reducing his snaps at linebacker immediately.
Zach Brown was a phenomenal player in 2012, and the Titans will want him on the field as much as possible, regardless of what happens to Ayers.
Zaviar Gooden was drafted in the third round, earlier than any center, defensive end or safety that the Titans drafted. You don't spend that high of a pick on someone who will just be a backup.
Gooden is fast and athletic, much like Brown. He won't see the playing time Brown will, since Gooden will be splitting reps with Ayers, but he may end up spending more time at outside linebacker than Ayers.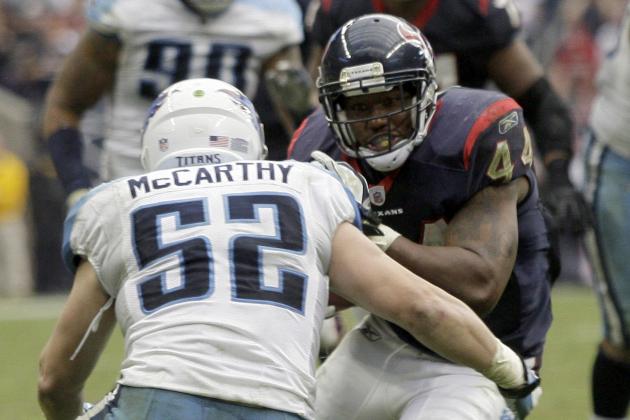 Thomas B. Shea/Getty Images

When Colin McCarthy is healthy, he's a beast. His problem has been that he hasn't been healthy very often.
In 2012, McCarthy missed nine games because of injury, and in the seven games he did play in, he wasn't playing at 100 percent.
McCarthy is a leader, and when he's in the game and playing well, the whole defense plays better. The only question about him is whether he can stay on the field enough for the Titans to depend on him.
By the end of the season, the Titans staff may decide that the answer to that question is no, but until then, he'll be the starter.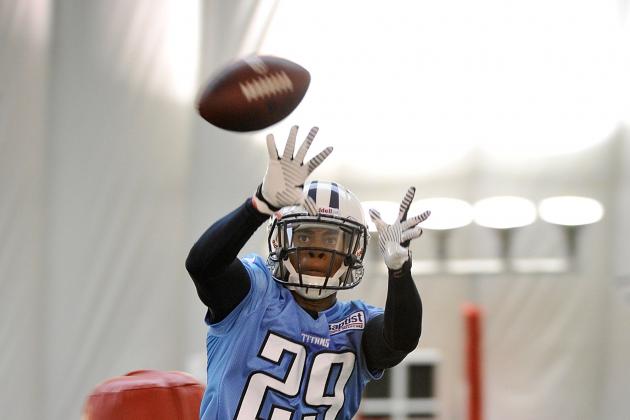 Frederick Breedon/Getty Images

Jason McCourty will obviously be on the field more than any of the other corners, but the battle this offseason is for the spot across from him. While Tommie Campbell is still in the mix, I think the player who ends up getting the second outside spot across from McCourty will be Blidi Wreh-Wilson.
Alterraun Verner will likely play the slot position and will still get plenty of playing time, but Wreh-Wilson is going to end up being the other outside corner.
That said, I wouldn't be surprised if the Titans shuffled the outside spot between Wreh-Wilson, Campbell and Coty Sensabaugh over the course of the season. Even so, I expect Wreh-Wilson to win out when all is said and done.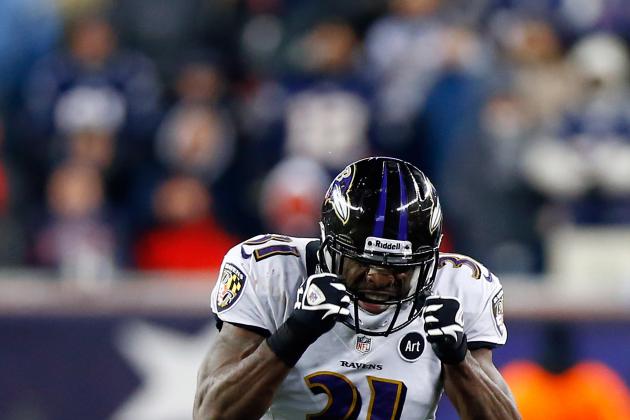 Jared Wickerham/Getty Images

The Titans like packages with three safeties, so there'll be plenty of George Wilson to see (maybe Verner will even take some snaps at safety), but the default starting safeties will almost certainly be Bernard Pollard and Michael Griffin.
Pollard has been a solid strong safety for the Baltimore Ravens for years, and he played a big part in the Ravens' AFC Championship victory over the New England Patriots with a forced fumble.
He's also a vocal, aggressive leader on the field, which is something the Titans have lacked since losing Cortland Finnegan in free agency.
Griffin, on the other hand, is a former Pro Bowler coming off of the worst season of his career. The Titans paid him big bucks because they thought he was worth it, and now he's entering a make-or-break year.
He may find himself losing snaps later in the season if he doesn't improve his play, but he'll be starting at the season's beginning either way.