Now that the draft has passed, the hype surrounding the NBA's marquee free-agent commodities is only going to increase as the first day of open-market negotiations gets underway July 1.
Several All-Stars have the opportunity to sign just about anywhere. While one point guard in particular should remain in his current city, there are a couple other studs who will likely find new destinations and alter the course of the Association as a result.
Below are predictions and analysis for where the top three stars in this year's pool of free-agent talent will wind up.
Chris Paul to the Los Angeles Clippers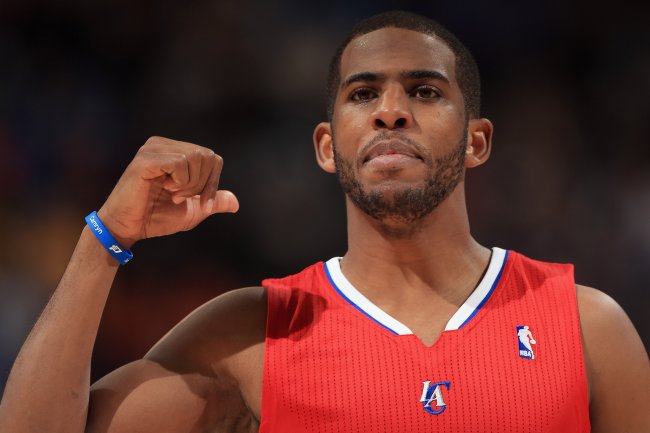 Doug Pensinger/Getty Images
CP3 essentially forced the front office to hire Doc Rivers as head coach, so fleeing L.A. at this point with such a talented supporting cast doesn't make much sense.
ESPN's Michael Smith comically pointed out the amount of sway Paul has with regard to the franchise's basketball operations:
Forget your grandfather or father, these are hardly even YOUR LA Clippers. Maybe because they're clearly Chris Paul's Clippers. #powermove

— Michael Smith (@michaelsmith) June 23, 2013
Video Credit: Los Angeles Times
Former No. 1 overall pick Blake Griffin and the also-developing DeAndre Jordan are promising enough, but the team still has Caron Butler at the 3, with Reggie Bullock joining the fold as a first-round pick on Thursday.
Combine those with Jamal Crawford, and the Clippers should be legitimate West contenders—assuming Paul stays.
Sources told Yahoo! expert Adrian Wojnarowski that Rivers took the job under the assumption that he would be coaching the superstar point guard. Thus, a five-year max contract should be placed before Paul with the utmost swiftness.
Dwight Howard to the Houston Rockets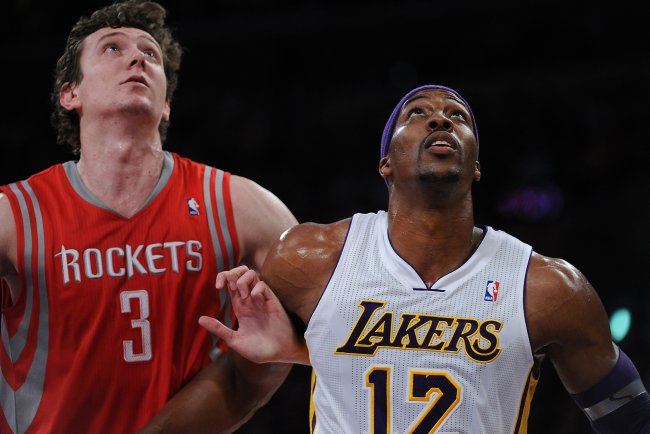 Jayne Kamin-Oncea-USA TODAY Sports
Since the Los Angeles Lakers are slated to go far over the tax threshold, they can't execute a sign-and-trade involving their dominant center if the trade partner has a sign-and-trade chip as part of the deal.
However, Howard can be moved as long as one of the players involved is not of the sign-and-trade variety.
It appears that due to the Lakers' style of play and Howard's apparent discontentment playing "second fiddle" to Kobe Bryant, ESPN's Chris Broussard reports the big man is unlikely to re-sign in L.A.
Broussard also notes that the Dallas Mavericks and Houston Rockets have the best chances to land Howard, but the latter franchise makes the most sense.
If Howard is truly seeking to win his first NBA championship in the short term while also securing a successful long-term future, Houston is the place to be.
Heavy recruiting has been taking place by stellar small forward Chandler Parsons, as well as superstar shooting guard James Harden, per Broussard.
Those two alone with Howard make the Rockets instantly competitive, and Howard's paint presence would instantly improve a defense that allowed 102.5 points per game. Although the Rockets play up tempo under Kevin McHale, he is the perfect coach to finally refine Howard's post game.
Andre Iguodala to the New Orleans Pelicans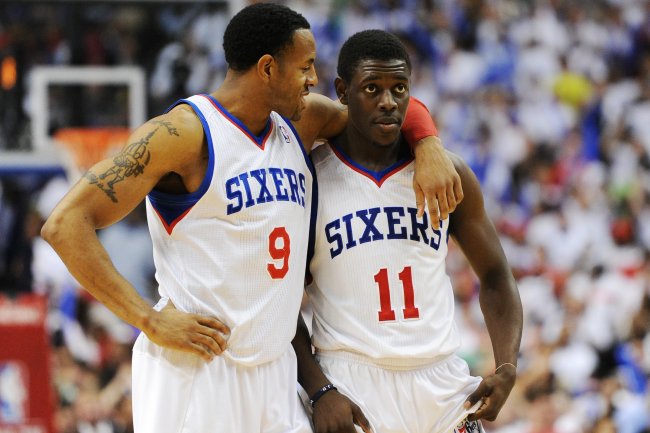 Drew Hallowell/Getty Images
One of the rather mind-blowing developments from the NBA draft was the Philadelphia 76ers' decision to trade underrated All-Star point guard Jrue Holiday, a former teammate of Iguodala's.
Holiday was traded to the Pelicans along with a first-round pick in exchange for talented Kentucky Wildcats product Nerlens Noel, as Adrian Wojnarowski of Yahoo! Sports broke yesterday evening.
The recent Denver Nuggets standout opted out of the final year of his contract on Friday, according to ESPN's Chris Broussard:
Source: Andre Iguodala has officially filed his opt-out paperwork. Nuggets have received it.

— Chris Broussard (@Chris_Broussard) June 28, 2013
Now that Holiday provides a solid answer to the point-guard position and gives the Pelicans an injection of offense, it would make sense that Iguodala could join him and fill in the void at small forward.
Wojnarowski spoke to league sources who listed the Pelicans as one of the several squads vying for Iguodala's services.
Which team will have the best season in 2013-14?
The all-around game Iguodala boasts on both ends of the floor will create no issues as he blends in with New Orleans' defensive identity, and the trio of him, Holiday and Eric Gordon should pack some serious scoring punch.
Plus, there's Ryan Anderson, 2012 No. 1 overall pick Anthony Davis and explosive guard Greivis Vasquez in the fold. Baylor's Pierre Jackson added further depth to the point-guard spot at No. 42 overall in the draft.
Iguodala's presence and chemistry with Holiday should mold with the Pelicans nicely and make them sudden playoff contenders in the East after two tough seasons.