Ranking the Best Second-Round NBA Draft Picks of the Last Decade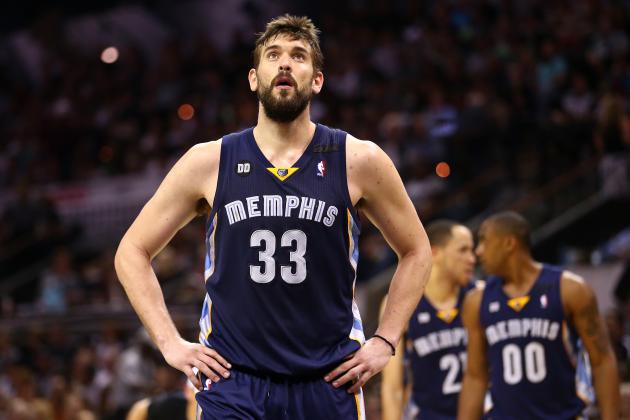 Ronald Martinez/Getty Images
Marc Gasol is one of the many second-round success stories since 2004.
Sometimes, the best NBA draft pick you make is in the second round.
There are plenty of players who are emblematic of that statement, and they help give hope to prospects who may not be looked at as first-round talents.
The NBA draft has 60 picks for a reason. The second round is not just a mere formality. There are often hidden gems throughout the final 30 selections that can actually step in and become very valuable role players. Heck, some of them can even become top scoring options.
This decade (2004-13) has churned out a solid number of successful second-round draft picks, and some of them are in line for pretty hefty contracts this summer.
Stats courtesy of Basketball-Reference.com, unless noted otherwise.
Begin Slideshow

»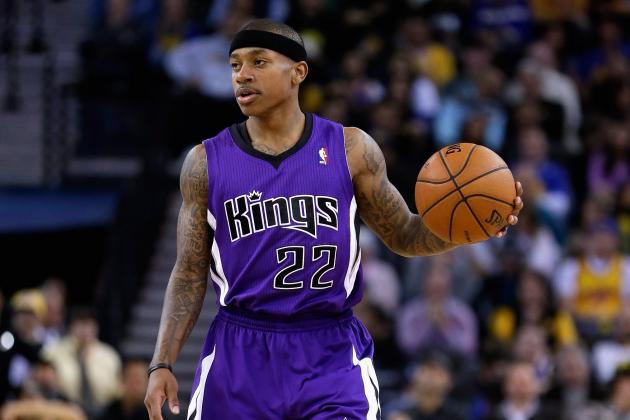 Ezra Shaw/Getty Images

What makes Isaiah Thomas an even greater story is that he was the last pick of the 2011 draft.
Although he was a fine college player at the University of Washington, the 5'9" Thomas was deemed too small to have much of an impact at the NBA level.
Thomas is laughing all the way to the bank now.
In his first two seasons with the Sacramento Kings, the 24-year-old has been extremely effective, amassing a true shooting percentage of 57.4 percent and averaging .118 win shares per 48 minutes.
While he can certainly stand to work on his distributing skills, it's not Thomas' fault that he has been on such a bad team, thus far, in his young career.
If Thomas can just become adequate as a defender, he will have an outside shot of being one of the better point guards in this league. He'll never be top five or anything, but top 15 or so is a possibility.
You can't help but root for the kid either.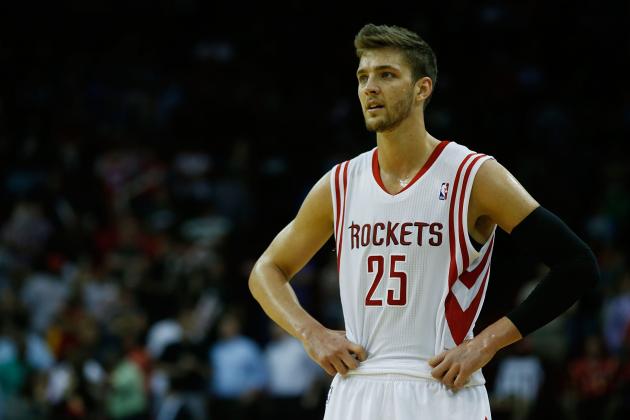 Scott Halleran/Getty Images

Chandler Parsons is developing into a heck of a player.
Taken by the Houston Rockets with the No. 38 selection in the 2011 draft, Parsons now comprises a very formidable wing duo with James Harden.
During his sophomore season, Parsons tallied 15.5 points, 5.3 rebounds and 3.5 assists per game, proving that he can do much more than just score the basketball.
What's even more impressive is that, despite the fact that Parsons is such a reliable three-point shooter, he shot the ball at a 48.6 percent clip overall, exhibiting that he gets to the basket very often and doesn't just settle for perimeter jumpers.
It would be nice if Parsons got to the free-throw line more frequently, however, as two foul shots a game is not all that acceptable for a swingman blessed with his athleticism.
All things considered, in a couple of years, Parsons is likely to find himself a bit higher on this list.
Ronald Martinez/Getty Images

Selected 36th overall by the Portland Trail Blazers and then immediately traded to the Chicago Bulls in 2008, Omer Asik may eventually jump a few spots in these rankings if he continues to improve.
After two solid seasons off the bench with the Bulls, Asik signed with the Houston Rockets during the summer of 2012.
While many criticized the deal the Rockets gave Asik, he obliged by averaging 10.1 points and 11.7 rebounds in his first season there. He also shot 54.1 percent from the floor, and even if his offensive game is still rudimentary, he made significant strides in that area.
Where Asik excels in particular is defensively. He is one of the better interior defenders in the game, and at the age of 26, he will probably be a rather crucial part of Houston's team going forward.
Notwithstanding his lackluster free-throw percentage and tendency to look lost offensively at times, Asik is absolutely what one would call a second-round steal.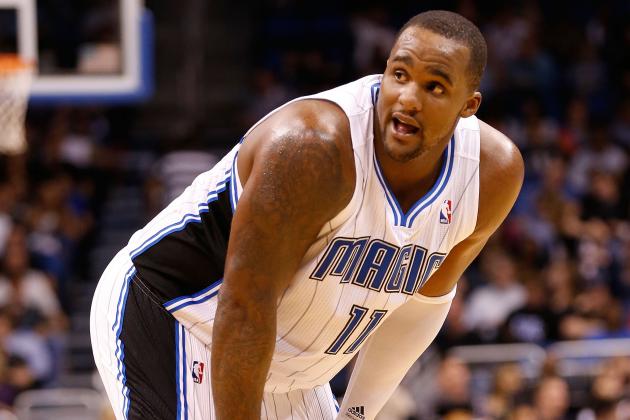 Sam Greenwood/Getty Images

Glen Davis hit the ground running during his rookie year.
After being drafted by the Seattle Supersonics with the 35th pick in 2007, he was traded to the Boston Celtics as part of the deal that also netted the Celtics Ray Allen. Boston would go on to win the championship that season, and Davis tasted glory right off the bat.
Davis' role with the C's continued to grow as the years passed, and he will forever be remembered in Celtics lore for his legendary performance in Game 4 of the 2010 finals. Still, Davis lived up to his nickname of "Big Baby" in Boston, and his immaturity resulted in the C's trading the forward to the Orlando Magic prior to the 2011-12 campaign.
While his first season with the Magic was relatively quiet, he was enjoying a very solid 2012-13 until breaking his foot in late January. Through 34 games, Davis averaged 15.1 points and 7.2 rebounds.
Davis possesses remarkable quickness and footwork for a man of his size, and because of those skills, he is a threat from all over the floor offensively. He has also developed into a solid defender, specifically in becoming one of the best "charge-takers" in the league.
Big Baby isn't exactly the most efficient big man, but he is certainly an outstanding second-round pick.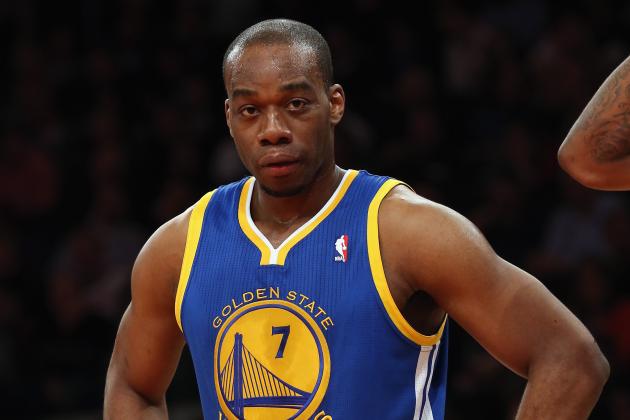 Bruce Bennett/Getty Images

Perpetually one of the most underrated players in the league, Carl Landry was chosen 31st overall by the Seattle Supersonics in 2007. He was then quickly traded to the Houston Rockets.
Landry demonstrated his high basketball IQ from the get-go, posting an incredible .251 win shares per 48 minutes during his rookie season. From that point on, Landry would go on to become one of the most consistent forwards in the business, developing a prowess in the low post that not many big men possess nowadays.
With an outstanding career true shooting percentage of 59.6 percent, Landry will test free-agent waters this summer and will likely have many suitors.
Taking into consideration how effective Landry is, it's a wonder how he has already been with four teams (not including the Supersonics) in his six NBA seasons. That number may increase to five within the next couple of months.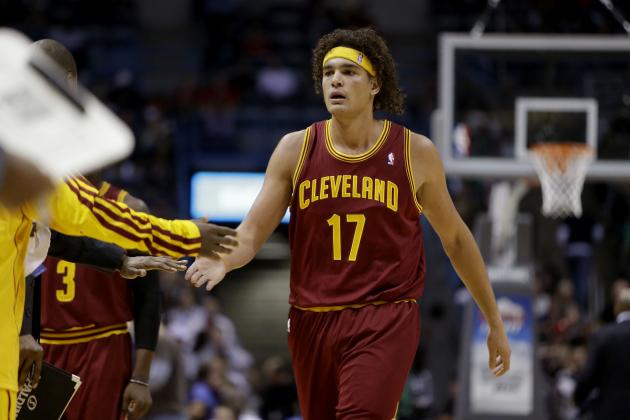 Mike McGinnis/Getty Images

Anderson Varejao was selected by the Orlando Magic with the 30th overall pick in the 2004 draft. Now, at that time, there were only 29 teams in the league, so yes, Varejao was a second-rounder. The Magic then proceeded to trade the Brazilian to the Cleveland Cavaliers.
Throughout the first several years of his career, Varejao was merely one of those "hustle" players. He would dive for loose balls, take charges and sacrifice his body for the betterment of the team. Little by little, however, his numbers began to improve, and once LeBron James left Cleveland, Varejao took center stage.
It's a shame Varejao has become so injury-prone, because he has been posting monster stats when he's been on the floor. In 25 games during the 2011-12 campaign, the big man averaged 10.8 points and 11.5 rebounds per game. Then, in 25 contests this past season, he tallied 14.1 points and 14.4 boards, not to mention .173 win shares per 48 minutes.
Varejao was a very underrated teammate of LeBron's, and when healthy, he is definitely one of the better big men in the game today. Unfortunately, a healthy Anderson Varejao is basically an oxymoron at this stage.
He's still a great second-round pick, regardless of the persistent injuries, though.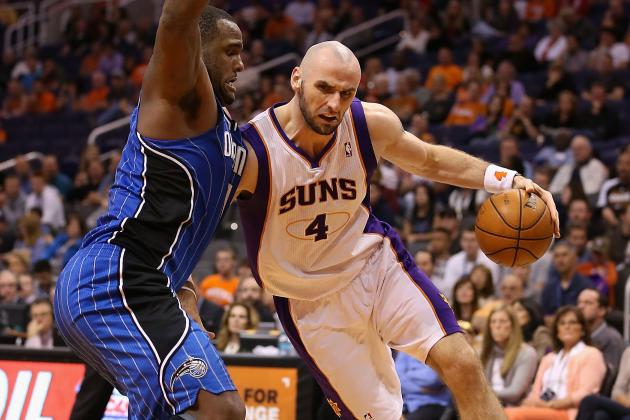 Christian Petersen/Getty Images

Marcin Gortat was passed over 56 times in the 2005 draft. The Phoenix Suns finally took him at No. 57 overall, but he was then dealt to the Orlando Magic for cash. Now, it's 2013, and Gortat is back with the Suns.
Gortat, 29, has developed into a very reliable big man.
During the 2011-12 campaign, he averaged a double-double, recording 15.4 points and 10 boards per game. He also shot 55.5 percent from the floor in what was his best season.
Over the course of his career, Gortat has always been a very valuable player no matter what role he was in.
He has averaged .147 win shares per 48 minutes over the course of his six-year career, tallying 13.9 points and 11.1 boards per 36. The man known as "The Polish Hammer" has also been incredibly efficient, owning a lifetime true shooting percentage of 57.2 percent and an effective field-goal percentage of 54.7 percent.
Gortat is effective on both ends of the floor, providing his ballclub with a dependable interior presence offensively and a good rim-protector.
The 6'11" big man is, without question, one of the best second-round picks since 2004.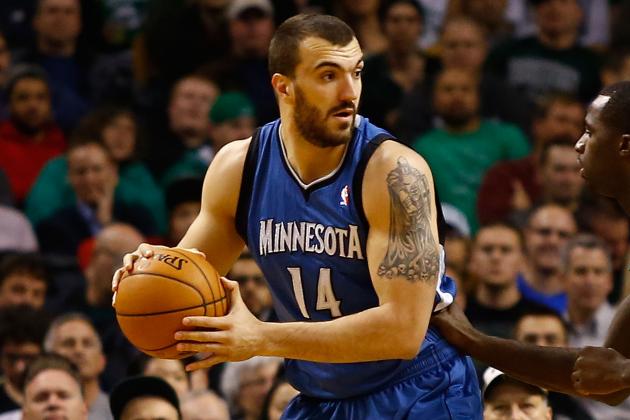 Jared Wickerham/Getty Images

Drafted 31st overall by the Minnesota Timberwolves in 2008, Nikola Pekovic is on his way to becoming one of the best big men in the game.
While he has only played three full seasons in the NBA, Pekovic has demonstrated that he is a superb talent on the offensive end of the floor, displaying a very good post game and the ability to get to the charity stripe and make his free throws.
During the 2012-13 campaign, Pekovic averaged 16.3 points off 52 percent shooting. He also posted 8.8 rebounds per game and .163 win shares per 48 minutes. Given that Pekovic can test the free-agent market this summer, he picked a great time for a breakout year.
"Pek" boasts an impressive career true shooting percentage of 58.3 percent to boot.
The 27-year-old could end up a couple of spots higher on this list when it's all said and done.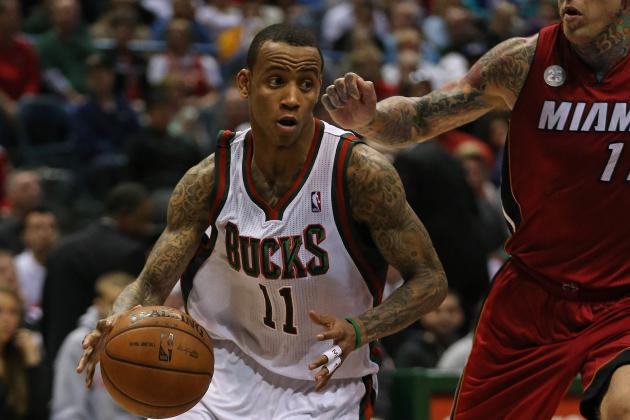 Jonathan Daniel/Getty Images

There was a time where it looked like Monta Ellis could be the next Allen Iverson.
While that obviously never happened, Ellis is undoubtedly one of the best second-round talents of the past decade, averaging 20-plus points per game four times, thus far, in his eight-year career.
What keeps Ellis from being ranked higher on this list is his lack of efficiency and defense.
Outside of the 2007-08 campaign where Ellis shot an insane 53.1 percent from the floor, he has developed the reputation of being a bit of a chucker, and his win share numbers fall right in line with that theory. Since that 2007-08 season, Ellis' best mark in win shares per 48 minutes is .089.
That being said, there is no denying that Ellis provided the Golden State Warriors, who took Ellis at No. 40 overall in 2005, with far beyond anything they could expect from a second-round pick.
His blinding quickness has made defenders look silly countless times, and he does own a lifetime average of 19.4 points per game. Inefficient or not, that's still extraordinary for a second-rounder.
Doug Pensinger/Getty Images

When Paul Millsap was drafted by the Utah Jazz with the 47th overall pick of the 2006 draft, many questioned whether or not he would be able to find a position in the NBA. The Louisiana Tech product certainly had talent. He just appeared too undersized to play power forward and not quick enough to play the 3.
Well, seven years later, anyone who may have doubted Millsap has been proven wrong in a big way.
Millsap has developed into one of the game's more reliable forwards, boasting a career average of .156 win shares per 48 minutes and a true shooting percentage of 56.3 percent. He has been able to play both forward spots, possessing the strength to deal with opposing 4s and the footwork to occasionally hold down the fort at the 3.
While Millsap isn't great at any one particular thing, he is solid in just about every area you can ask, and while his defense isn't exactly top-notch, he isn't a huge liability on that end of the floor, either.
Millsap will be rewarded for his hard work this summer, as he will enter the free-agent market. There will almost definitely be a team out there who offers him somewhere in the neighborhood of $10 million a year, and the 28-year-old deserves it.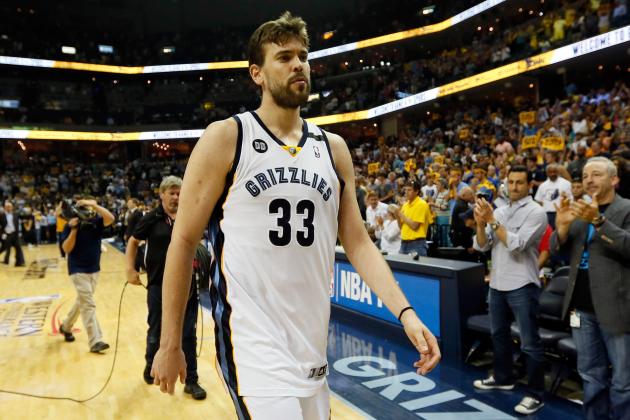 Kevin C. Cox/Getty Images

Marc Gasol was selected with the 48th overall pick in the 2007 draft by the Los Angeles Lakers. Of course, he was then included in a trade for his brother, Pau, that helped the Lakers win back-to-back championships. Now, at this stage, Marc is actually the better of the two Gasols, and it's clear that the Memphis Grizzlies did not get ripped off in that deal.
Gasol was named Defensive Player of the Year for the 2012-13 season, enjoying what was probably the best year of his career by averaging .197 win shares per 48 minutes. He, along with Zach Randolph, led the Grizzlies to their first ever conference finals appearance.
A five-year NBA veteran, the 28-year-old Gasol is still improving. He has consistently been one of the best centers in the game ever since he entered the league, but it was not until this past season that he finally received his due.
Gasol is not only a great defender, but he is also a very good low-post presence, not to mention one of the best passing bigs today. Marc does it all.
There is no question that Gasol is the best second-round draft pick of the last decade.