2013 NBA Free Agents Who Should Sign with New Teams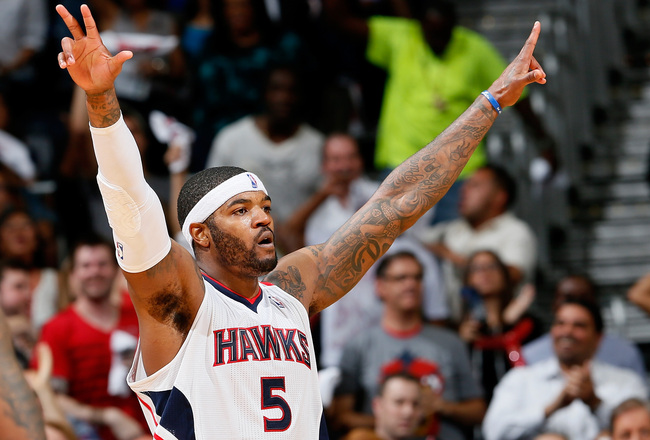 Josh Smith is just one of the many free agents who would benefit from a change of scenery.
Kevin C. Cox/Getty Images
Now that the madness of Thursday's NBA draft has finally subsided, general managers around the league will now turn their focus toward the free-agent market.
Conversely, the free agents themselves have been thinking about this particular offseason ever since they signed their most recent contract. And while most of them would make more money re-signing with their current employer, the allure of a long-term deal will force some to move to a different team this summer.
The marginal increase in the league's salary cap may limit the amount of player movement over the next couple of months, but there are a handful of talents who would be well served to change addresses ASAP.
Andray Blatche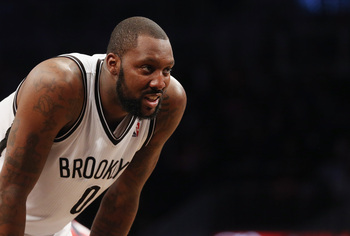 Bruce Bennett/Getty Images
Other than the Philadelphia 76ers, no team was busier on draft night than the Brooklyn Nets. And with Kevin Garnett coming down from Boston as the team's newest power forward, Andray Blatche may be looking for a new place to call home next season.
Blatche had a remarkable resurgence with the Nets in 2012-13, averaging 10.3 points per game in just 19.0 minutes per game. Now that his past off-court issues appear to be little more than a distant memory, Blatche may be the best low-risk, low-cost, high-reward option at the 5-spot in free agency.
This past season, Blatche made just $1.1 million: He could easily triple that this offseason with very little effort.
Andrew Bynum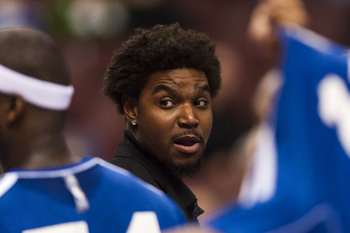 USA TODAY Sports
In the wake of the 76ers' acquisition of Nerlens Noel during Thursday's NBA draft, the Andrew Bynum era in Philadelphia is over before it ever really started.
Bynum is still just two seasons removed from earning All-NBA honors, so there figures to be a number of teams interested in his services, provided that he's healthy. With the dearth of talent around the league at the center position, a 25-year-old 7-footer with star potential is intriguing to say the least: Don't expect Bynum to be unemployed for long.
Andre Iguodala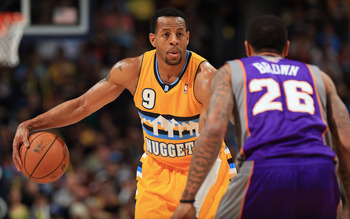 Doug Pensinger/Getty Images
With Brian Shaw taking over on the bench for George Karl and general manager Masai Ujiri at the helm of the Toronto Raptors, there's an entirely different vibe surrounding the Denver Nuggets these days.
The new-look roster for the Nuggets may or may not boast star swingman Andre Iguodala, who decided to opt out of the final year and $16.15 million left on his contract. The move was the best way for Iguodala to land a long-term deal this summer, and he knows that a $15 million/year contract is no longer a reality.
Denver is interested in re-signing the former Arizona product, but with so much turmoil with the franchise right now, Iguodala may choose to take his talents elsewhere.
O.J. Mayo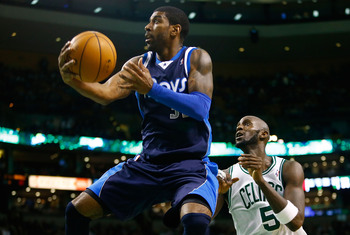 Jared Wickerham/Getty Images
O.J. Mayo's re-emergence as a full-time starter was nothing short of a success: The 25-year-old combo guard had a very solid campaign for the Dallas Mavericks this past season (15.3 PPG, 4.4 APG, 3.5 RPG).
Mayo had a $4.2 million option for 2013-14, but by choosing to forego the final year of his deal, he positioned himself for a far more lucrative payday on the free-agent market.
The versatility that Mayo provides makes him an ideal fit for just about any team, but his ability to fill it up from long range—he shot nearly 41 percent from beyond the arc last season—is what sets him apart from the other guards on the market.
Paul Millsap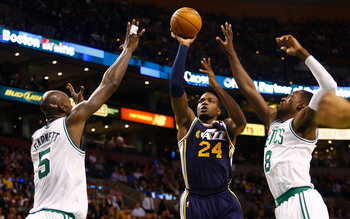 Jared Wickerham/Getty Images
Rudy Gobert's addition to the frontcourt tandem of Derrick Favors and Enes Kanter means that the clock has officially struck midnight on any chances of Paul Millsap returning to Utah next season.
Millsap is one of the most underrated bigs in the game, and even slightly undersized at 6'8", he finds a way to be productive on both ends of the floor. Expecting him to score 20 points per game would be a stretch, but every team in the league could use a 16 and eight forward who doesn't need to dominate the ball on offense, making Millsap a perfect fit just about anywhere.
J.J. Redick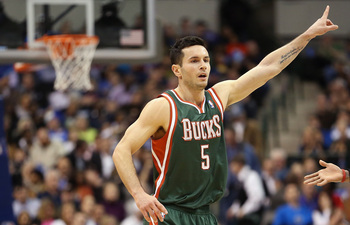 Ronald Martinez/Getty Images
While the Monta Ellis/Brandon Jennings/J.J. Redick three-headed monster wasn't a disaster for the Milwaukee Bucks, it wasn't exactly a recipe for success, either.
Redick is a starting-caliber shooting guard and a solid complementary player...on a team that doesn't have two conscience-free gunners such as Ellis and Jennings. Don't be concerned by Redick's less-than-stellar performance from beyond the arc for the Bucks last season (he shot just 31.8 percent from three-point range in 2012-13): Redick is one of the league's premier long-range threats.
Josh Smith
Kevin C. Cox/Getty Images
There were pre-draft rumors, via Sean Deveney of Sporting News, that Josh Smith was headed to Boston in a sign-and-trade deal, but now that Paul Pierce is in Brooklyn, that scenario appears highly unlikely.
What we know for certain is that Smith will not be a member of the Atlanta Hawks next season. The team is eager to move on from the Smith era but will do its due diligence and try to trade its star while receiving something in return.
Smith, meanwhile, is one of the best free agents on the market this summer: He's a borderline All-Star with the potential to average 18 points and 10 rebounds per game.
His hefty salary demands may limit his list of possible destinations, but with the 27-year-old forward in the midst of his prime, there are several teams who are willing to pay him $10 million-plus per season.
Keep Reading