Just when the Internet began to tire of referencing the boos for outgoing commissioner David Stern during the 2013 NBA draft, the Boston Celtics selected Lucas Nogueira (eventually acquired by the Atlanta Hawks via trade) with the No. 16 overall pick.
The moment Stern announced his name, a new draft star was born.
Here is a tweet from Bleacher Report featuring the Brazilian big man sporting a cap far too small for his glorious hair.
Lucas Nogueira with the hat on the afro. pic.twitter.com/zfiWpxPPeL

— Bleacher Report (@BleacherReport) June 28, 2013
Here are some more tweets to give you a real sense of the magnificence he is working with.
#16 Boston Celtics - Lucas Nogueira #2 pic.twitter.com/E6JYXYDGCy

— Josemir Jagr (@jose3030) June 28, 2013
#16 Boston Celtics - Lucas Nogueira #3 pic.twitter.com/PhFVwpjKSe

— Josemir Jagr (@jose3030) June 28, 2013
Here is some GIF goodness, also from Bleacher Report.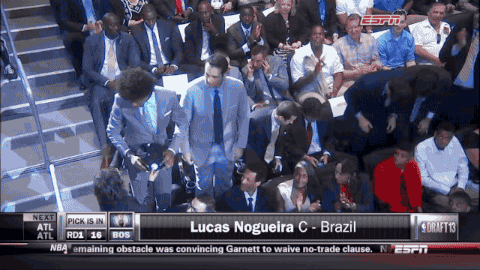 Twitter chimed in on that beautiful head of hair that wouldn't be trapped under a normal-sized Celtics hat, demanding to break free for the entire world to appreciate.
Lucas Nogueira has the finest NBA Draft hair in many, many moons. http://t.co/7PRzJnXi6J

— Deadspin (@Deadspin) June 28, 2013
Oh, BeBe! Lucas Nogueira wins the night.

— Arash Markazi (@ArashMarkazi) June 28, 2013
CAN'T TELL IF BEBE NOGUEIRA OR LARUE MARTIN #nbadraft

— Josh Martin (@JoshMartinNBA) June 28, 2013
Of course, Nogueira was only the latest NBA draft pick to rock a wacky hairdo that called for much larger headgear. Here is a jubilant Joakim Noah dropping serious hair game at the 2007 draft.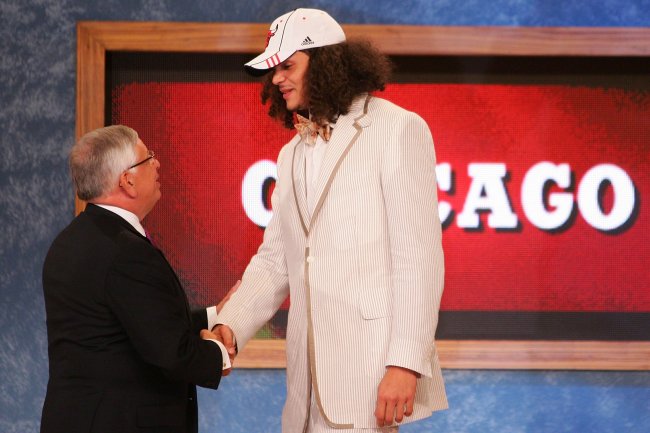 Chris McGrath/Getty Images
Not everybody was willing to give Nogueira the crown of best coiffure of the night.
Lucas Nogueira's hairstyle ranks 2nd in this draft (behind Noel).

— Ryan Phillips (@RumorsandRants) June 28, 2013
You be the judge: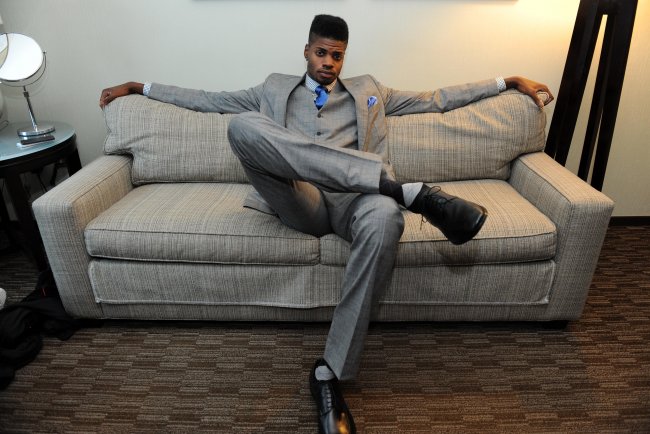 Jerry Lai-USA TODAY Sports
It was a wild draft. S
omewhere during the proceedings, actual NBA selections were made, but they were drowned out by the bedlam that played out in social media circles.
Hit me up on Twitter: Follow @gabezal