The public and the media reacted with shock when the Cleveland Cavaliers drafted Anthony Bennett with the No. 1 pick in the NBA draft on Thursday, as if there were a consensus top pick.
The Cavaliers didn't trade their first overall pick, instead opting for the 6'7", 240-pound UNLV power forward who most mock drafts predicted to go later within the top 10.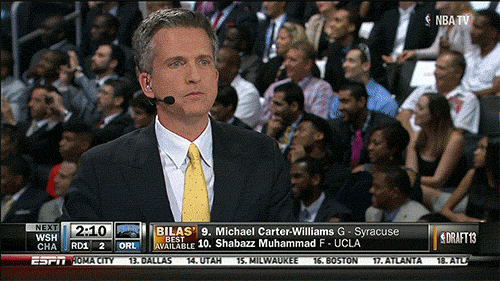 Anthony Bennett: "I'm just as surprised as everybody else."

— Henry Abbott (@TrueHoop) June 28, 2013
With no clear favorite at the top pick, the Cavaliers went with the combo post player, who averaged 16.1 points per game on 53.3 percent shooting and 8.1 rebounds with the Rebels.
Did Cleveland make a mistake, or will Bennett become a staple in the Cavaliers frontcourt for years to come?
The Best-Case Scenario
If there's a comparison to be made that's fresh in NBA minds, it's that Bennett takes the bruising form of Memphis Grizzlies big man Zach Randolph and combines it with the athleticism of former UNLV and NBA standout Larry Johnson.
Centers and power forwards were the hot trend this past postseason, as the last teams standing—well, except for the Miami Heat—all featured tough frontcourt combinations.
Cleveland already features Anderson Varejao at center and Tristan Thompson at power forward, and Bennett gives the Cavs added inside strength and athleticism.
What's important about Bennett is that, though he is undersized, he has the versatility to play the 3. He can face the basket and take defenders of his size off the dribble. If a quicker defender is guarding him, he can overpower him, even at the NBA level.
He shot 37.5 percent from the college three-point line, but bigger frontcourts have sacrificed perimeter spacing for rebounding and inside advantage.
The Cavaliers already feature the playmaking of Kyrie Irving, and that should add to the big-play finishing of Bennett, who has the speed and mobility of a slasher. His lateral quickness and foot speed can benefit from Irving's ability to create space.
Anthony Bennett:"I can contribute at the four or the three. It's real cool [to be paired with Kyrie Irving]. He's doing his thing."#NBADraft

— SLAM Magazine (@SLAMonline) June 28, 2013
What's better for Cleveland is the ability to shuffle Bennett through the post and perimeter spots. A team that is still building and creating its direction needs that versatility.
Bennett may not have been the foreseen first overall pick, but his ceiling with the Cavaliers can be high as the young franchise continues to develop in the right direction.
The Worst-Case Scenario
Developing a role in the NBA is a difficult task. Finding a niche as an undersized post player or learning to play the quick perimeter of the NBA is no guarantee.
Bennett is a safe pick as a guy who is guaranteed to contribute at least as a role player, similar to Draymond Green in his rookie season with the Golden State Warriors.
Of course, Cleveland expects much more with its No. 1 pick, and it certainly should receive that. But the elite ceiling of a "tweener" is certainly a risk.
If the Cavaliers play him at the perimeter and he doesn't develop a consistent jumper, he becomes ineffective when playing with Varejao and Thompson. If the Cavaliers play him in the post, he may not have enough size to defend or score.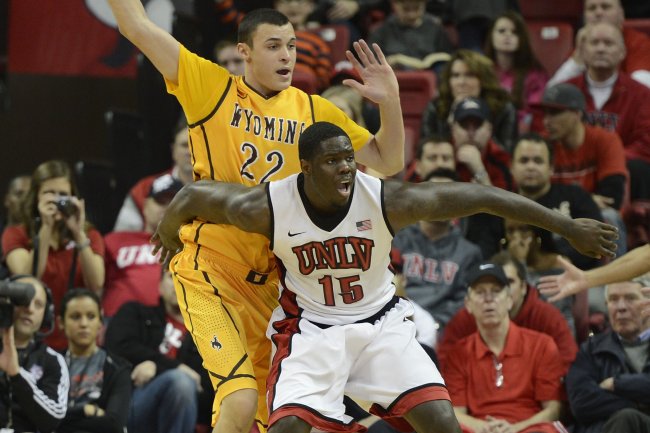 Jeff Bottari/Getty Images
Bennett hasn't shown a sophisticated back-to-the-basket game—few college players do—so he will have to finish at the rim like Randolph or Paul Millsap.
The Cavaliers didn't help their defense with Bennett, and if he's a liability defensively and he cannot fit into a specific position, it will be tough to find consistent minutes. As Cleveland continues to tinker with rebuilding its roster, it could be the case that Bennett becomes more of a role player than the type of star a team expects a first overall pick to be.
The Likely Ending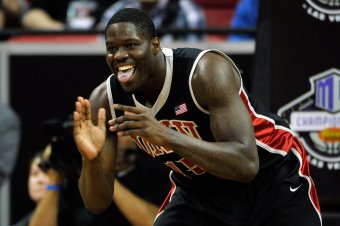 Jeff Bottari/Getty Images
Bennett should be a consistent contributor for Cleveland early on in his career. If he is able to find a perimeter niche to pair with his ability to create mismatches and work the paint, he could be an incredibly valuable piece for Cleveland.
It may not be the most exciting pick, but if the Cavaliers hang on to Bennett, he could become a unique, versatile piece that helps strengthen Cleveland's young core.