With less than two hours remaining before the Cleveland Cavaliers presumably go on the clock to start the 2013 NBA draft, the information and rumors are swirling. There are so many questions and if-then scenarios to consider for nearly every team in the NBA that it is impossible to touch on every one of them.
That said, there are a handful of key stories that will prove to be the most memorable angles of the draft, or much ado about nothing.
Here are the most burning questions as we await the start of the draft.
What Are the Cavaliers Doing With the No. 1 Pick?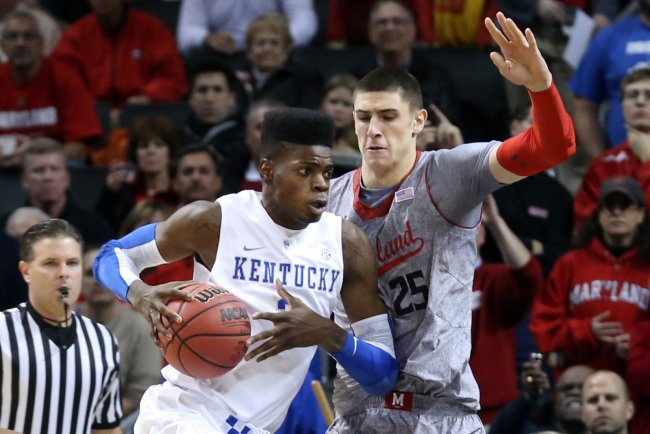 Anthony Gruppuso-USA TODAY Sports
Obviously, everything that happens on Thursday hinges on what the Cavs elect to do with the top pick in the draft.
It seems the team could go for Kentucky's Nerlens Noel or Maryland's Alex Len, but per Probasketballdraft on Twitter and ESPN's Chris Broussard, if the pick is Noel, the 19-year-old could soon be switching hats:
If Cleveland selects Nerlens Noel 1st I am told to sit tight because it will mean Cavs have a deal in place. #NBADraft

— Probasketballdraft (@Probballdraft) June 27, 2013
latest draft scuttlebutt I'm hearing: Cavs still looking to move top pick. If they take anyone but Alex Len, it could be part of a trade...

— Chris Broussard (@Chris_Broussard) June 27, 2013
If the Cavs are dead set on taking Len, it is good that they won't be foolish enough to draft him No. 1 overall. While they may covet him most of all the prospects, it seems apparent they could get their man a few spots lower in the draft.
Who Is the Best Shooting Guard in the Draft?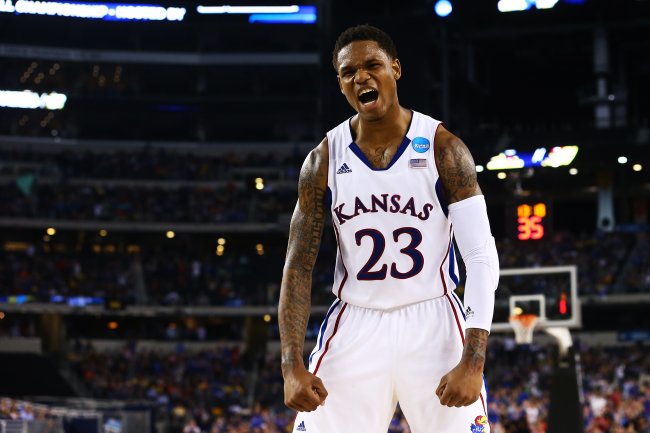 Ronald Martinez/Getty Images
The answer to this question depends on who you ask. Per Probasketballdraft, the Orlando Magic prefer Indiana's Victor Oladipo over Kansas' Ben McLemore:
Magic prefer Oladipo over McLemore but would be tempted by Noel if Cavs pass.

— Probasketballdraft (@Probballdraft) June 27, 2013
Oladipo's athleticism, energy and defensive prowess seem to represent more of a sure thing. However, McLemore has a higher ceiling.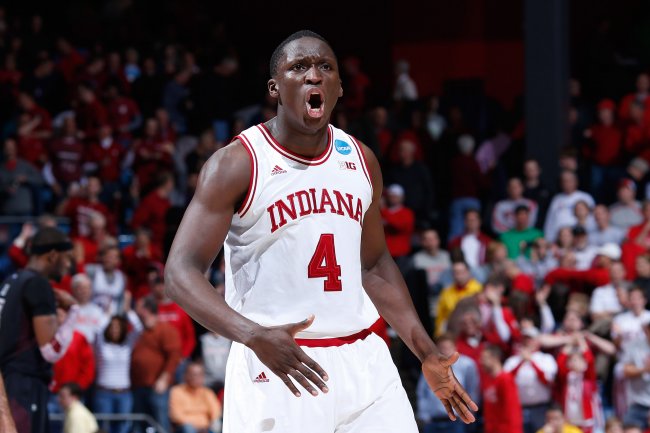 Joe Robbins/Getty Images
Of all the players in the draft, McLemore is the one who has the most potential.
Will the Boston Celtics and Brooklyn Nets Swing the Rumored Mega Deal?
If the Nets and Celtics agree to the mammoth deal rumored to send Kevin Garnett, Paul Pierce and Jason Terry to the Nets in exchange for Kris Humphries, Gerald Wallace and three future first-round picks, it will easily be the biggest story of the day in the NBA.
When Yahoo! Sports' Adrian Wojnarowski originally reported the story, Terry's name was not part of the deal, but hours later Wojnarowski tweeted this:
Celtics, Nets deal has reached ownership level, league source tells Y! Jason Terry joins Pierce and Garnett in package, source says.

— Adrian Wojnarowski (@WojYahooNBA) June 27, 2013
The trade itself can't be finalized until July 10, when a league wide moratorium on trades and signings is lifted, but sources tell Marc Stein of ESPN that both sides would like to come to an agreement by Thursday night.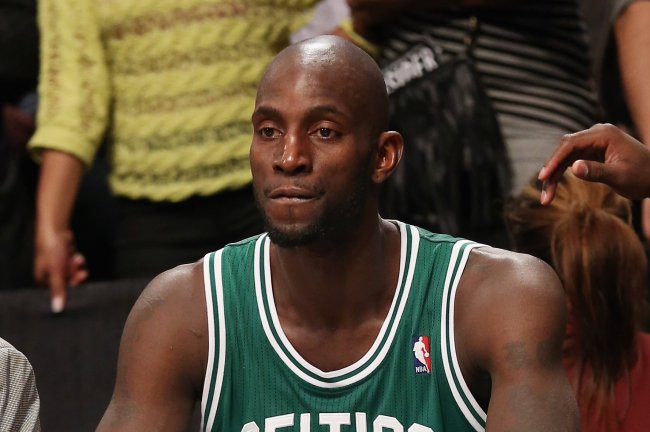 Bruce Bennett/Getty Images
One major impediment is convincing Garnett to waive his no-trade clause. Stein reports that the deal has been presented to Garnett, and A. Sherrod Blakely of Comcast North East tweeted that KG would speak to Pierce about the prospects.
NBA source says KG expects to touch base w/Pierce before waiving his no-trade clause to allow #Nets #Celtics deal to go through.

— A. Sherrod Blakely (@SherrodbCSN) June 27, 2013
It is pretty cool to see a player earn the right to control his own place of employment. As one unnamed source told Stein: "it's in the hands of KG and Boston management now."
How Far Will Shabazz Muhammad Fall?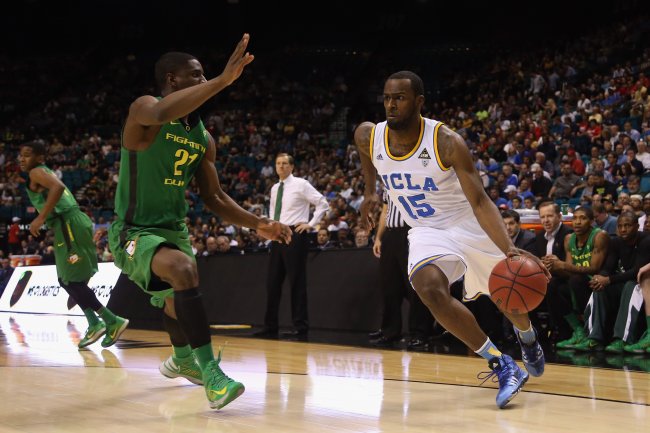 Jeff Gross/Getty Images
Before the college basketball season began, many draft prognosticators had Shabazz Muhammad projected to go in the top two picks in the NBA draft. As the draft approaches, many, such as ESPN's Chad Ford, believe Muhammad won't even be a lottery pick.
In Ford's latest mock draft (subscription required), he has Muhammad going 18th to the Atlanta Hawks.
Despite averaging 17.9 points per game as a freshman, Muhammad's stock has apparently fallen in the eyes of some. It remains to be seen if 17 teams will take a pass on him. He could be the biggest steal in the draft if Ford's prediction is true.
Follow me for hoops news, rumors and spirited opinions.