If fans are going to see any movement in the 2013 NBA draft, they'll have to wait a little bit.
ESPN's Andy Katz reported that no deals were made before 2 p.m., so the order of the draft has been finalized.
According to the NBA, no trades were sent in before the 2 pm trade deadline. That means draft order is set.

— Andy Katz (@ESPNAndyKatz) June 27, 2013
However, fans could possibly see a lot of trades during the event. There aren't a lot of top players in this class, and teams are very flexible on whom they could take.
There isn't a single team about which you could definitively say it will select a certain prospect. It's all up in the air right now.
Because of that unpredictability, some organizations might want to move around to ensure they will be able to snag their top target. If they wait, he could be gone.
Here's the latest news on three teams that could be very active during the draft.
Sacramento Kings Trying to Snag Ben McLemore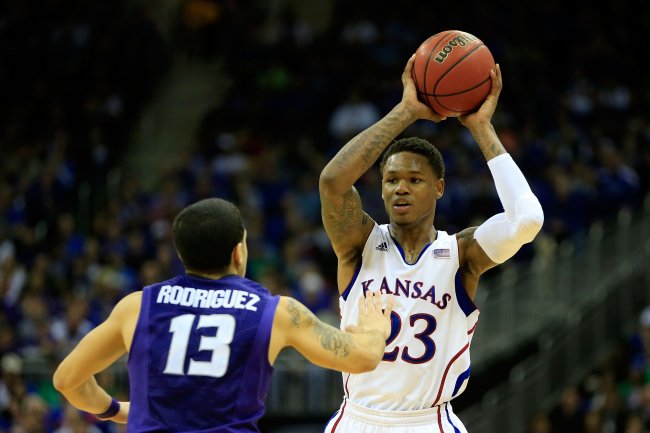 Jamie Squire/Getty Images
If there's one thing the Sacramento Kings don't need right now, it's another scoring guard. Just don't tell that to management, as apparently the team is looking at moving up to select Ben McLemore, according to Yahoo! Sports' Adrian Wojnarowski.
Sacramento has been aggressive in trying to move up from seventh in the draft, league sources tell Y! Likely target: Ben McLemore.

— Adrian Wojnarowski (@WojYahooNBA) June 27, 2013
The Phoenix Suns might be willing to part with the No. 5 pick, CBS' Ken Berger reported.
As the Kings look to move up from No. 7, they could find a trade partner in the Suns, who are exploring a move back from No. 5, sources say.

— Ken Berger (@KBergCBS) June 27, 2013
McLemore had a good season at Kansas, but you can't help but feel it was a little underwhelming. He averaged 15.9 points and 5.2 rebounds for the Jayhawks. Those aren't bad numbers. For a star player, though, he could have done a little more, especially in the NCAA tournament. His 0-for-9 shooting performance against the North Carolina Tar Heels almost knocked Kansas out in the third round.
ESPN's Chad Ford has also talked about how McLemore hasn't helped himself by having some very poor workouts. Not to mention the Kings already have Tyreke Evans and Isaiah Thomas.
The more you think about it, the less this move makes sense for Sacramento.
Cavs Still Don't Want No. 1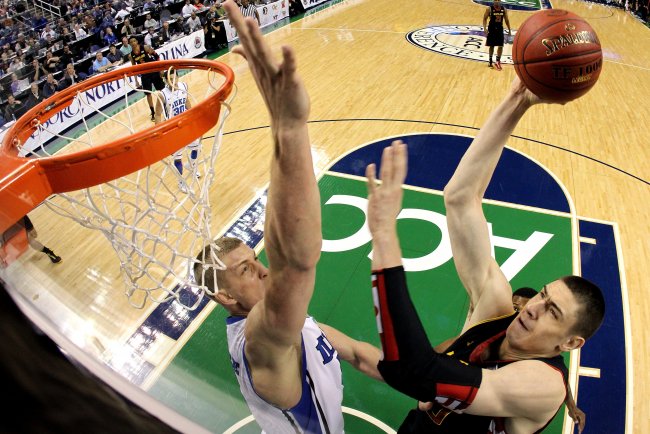 Streeter Lecka/Getty Images
It's been a long saga regarding what the Cleveland Cavaliers could do with the top pick. They could select Nerlens Noel, Alex Len, Anthony Bennett, Victor Oladipo or Ben McLemore. Or the Cavs could trade the pick, which ESPN's Chris Broussard reported is still their optimal choice.
latest draft scuttlebutt I'm hearing: Cavs still looking to move top pick. If they take anyone but Alex Len, it could be part of a trade...

— Chris Broussard (@Chris_Broussard) June 27, 2013
Cavs fans are probably divided on what the team should do with the No. 1 overall selection. The majority would want to see Noel selected, and/or the team deal the top pick for a veteran and a lower pick in the first round. Then there's the minority preferring Len.
Cleveland has a talented young core of players, so an established star would bring some much-needed veteran leadership.
On the other hand, drafting Len or Noel would improve the Cavs' situation at the 5, since neither Tyler Zeller nor Anderson Varejao are All-Star-caliber big men. Varejao was good last year, but his health is always a concern. Both Noel and Len project as better options than what Cleveland has.
Raptors Want to Get Second Pick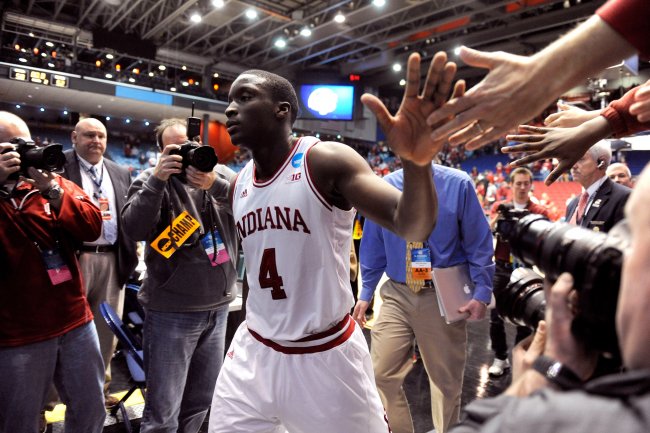 Jason Miller/Getty Images
The Toronto Raptors are without a pick in the first round. That could change as Broussard also reported the team wants to move up to the second pick.
Also hearing that Toronto is looking to grab the No. 2 pick. Not sure who they're targeting, but Oladipo is an educated guess....

— Chris Broussard (@Chris_Broussard) June 27, 2013
It would be interesting to see what Toronto would have to give up in order to snatch the No. 2 pick. It would have to be a pretty enticing offer for the Orlando Magic, because there are a lot of good players they could take there who would be a major upgrade from what the team has.
Oladipo is a bit of a curious choice. It's not because of his talent. He's going to become one of the best players to come out of this draft. It's more so because the Raptors already have so many wing players.
You'd have to believe Toronto would be giving up either Terrence Ross or DeMar DeRozan in any deal. That would open up some playing time for Oladipo.