Predicting the 2013-14 Team MVP for Every ACC College Basketball Team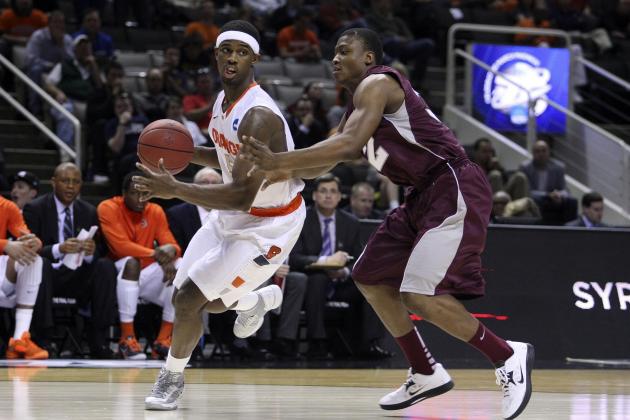 Kelley L Cox-USA TODAY Sports

With conference expansion and teams on the rise, the ACC is positioning itself to become the best conference in college basketball.
The arrival of schools like Syracuse, Pittsburgh and Notre Dame and the final season in the conference for Maryland should make for a very exciting and unpredictable 2013-14 season in the ACC.
Each school needs certain players to carry the responsibility of leading the team and performing well in big moments.
The following list looks at who will be the MVP for each ACC team.
(All stats via ESPN.com)
Begin Slideshow

»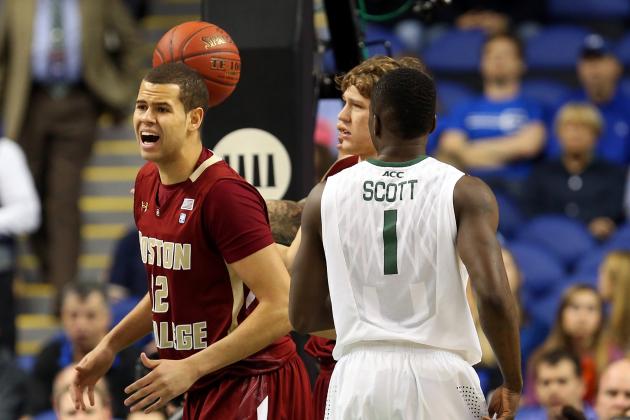 Streeter Lecka/Getty Images

Ryan Anderson was one of the more underrated players in the country last season but he didn't receive much recognition because he played on a Boston College team that finished with a 16-17 record.
Despite the team's struggles, ACC coaches recognized Anderson's performance by naming him to the All-ACC third team.
As a sophomore, he averaged 14.9 points and eight rebounds.
Having the duo of Anderson and Olivier Hanlan gives coach Steve Donahue one of the best tandems in the ACC and potential to lead the Eagles to the NCAA tournament.
Look for Ryan Anderson to finally start to receive the national recognition he deserves next season.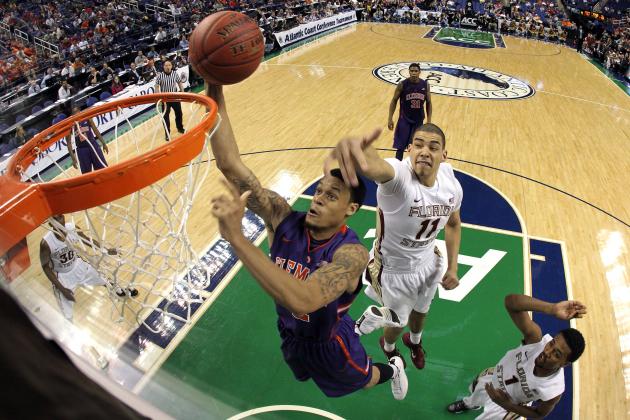 Streeter Lecka/Getty Images

The 2013-14 season doesn't look promising for Brad Brownell and the Clemson Tigers.
Clemson struggled to a 13-18 record last season and lost two of its top three scorers from that team.
However, K.J. McDaniels, the top returning scorer from last season, should provide some excitement for Clemson fans.
McDaniels averaged 10.9 points and five rebounds last season and could be the best shot-blocker in the ACC. He averaged 2.1 blocks last season and will be counted on to anchor Clemson's defense with Devin Booker now gone.
There's not much for Clemson fans to be optimistic about going into next season but the play of K.J. McDaniels will be an exception.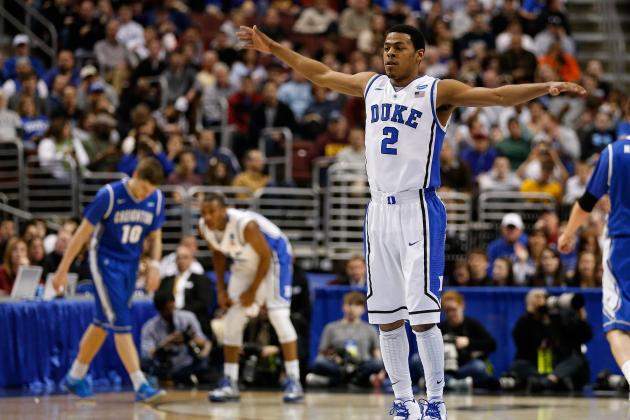 Rob Carr/Getty Images

Quinn Cook won't be Duke's most talented player next season, but he'll be the most important player for the Blue Devils.
Cook gained valuable experience last season as a sophomore and he was able to defer to Mason Plumlee and Seth Curry as the team's senior leaders.
Now, Mike Krzyzewski needs Cook to step up as the team's new leader, which is a role Cook appears to be embracing considering his recent decision to decline an invitation to USA Basketball so he could spend more time at Duke practicing with his teammates.
Duke has plenty of depth and versatility, but Cook's ability to push tempo and distribute the ball will be critical to the team's success.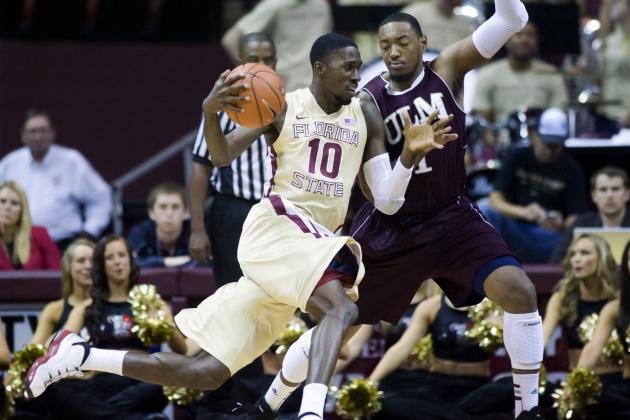 Jeff Gammons/Getty Images

After winning the 2012 ACC Tournament Championship, Florida State struggled through the 2012-13 season.
Now, Leonard Hamilton will count on Okaro White to get things back on track for the Seminoles.
White averaged 12.4 points and 5.9 rebounds as a sophomore and he'll need to step up as a junior to help make up for the loss of Michael Snaer, the team's leading scorer from last season.
He struggled with consistency last season but has the potential to score 16-18 points per game. If he can give Florida State this type of production, he will emerge as the team's primary scorer and a player who can keep the Seminoles in games.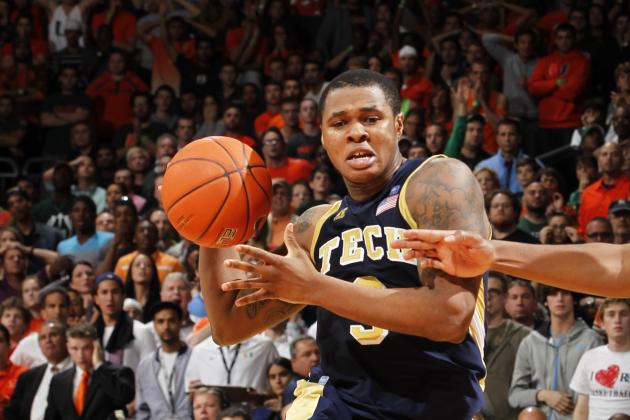 Joel Auerbach/Getty Images

With the amount of young talent Brian Gregory has on his roster at Georgia Tech, there are a number of potential players who could be the team MVP next season.
However, after averaging double-figures in scoring and leading the team in minutes as a freshman, Marcus Georges-Hunt showed he is a player the Yellow Jackets can build around next season.
Georges-Hunt only shot 42 percent from the field last season and needs to improve his efficiency as the team looks to compete for a spot in the NCAA tournament.
With Georges-Hunt and other weapons like Chris Bolden and Robert Carter, the Yellow Jackets have the potential to make some noise in the ACC.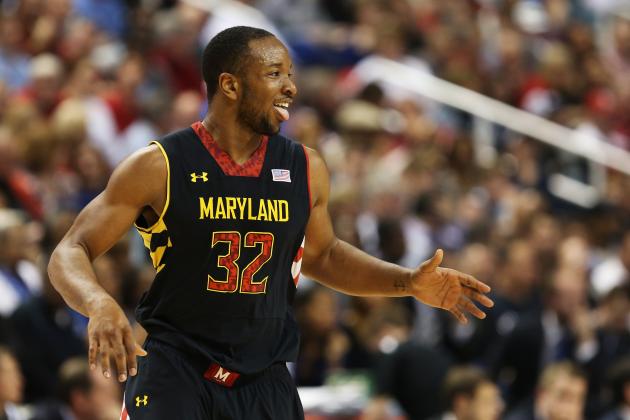 Streeter Lecka/Getty Images

When Dez Wells is knocking down outside shots and aggressively attacking the basket, he's one of the most difficult players to defend in the ACC.
He showed this when he scored 30 points in Maryland's win over Duke in the ACC tournament last season.
Wells plays with an edge that fits the personality Mark Turgeon is working to create with the Maryland program and he has the ability to lead the Terrapins to the NCAA tournament.
He'll need to be more consistent, especially with the loss of Alex Len to the NBA, but he has the confidence to take on an increased role for his team.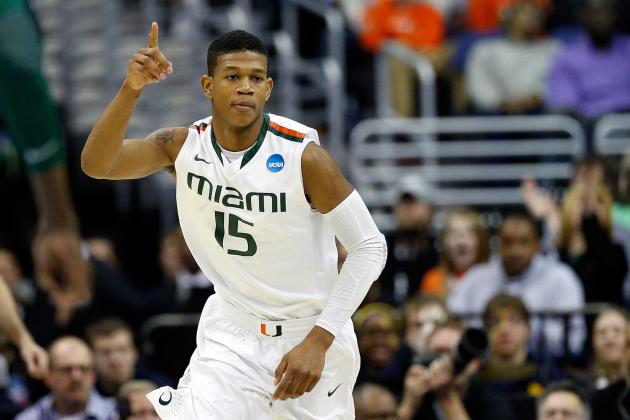 Rob Carr/Getty Images

Rion Brown earns this role by default for the Miami Hurricanes.
That's what happens when you're the only returning player out of the team's top seven scorers from the previous season.
Brown was primarily a perimeter specialist last season who really benefited from the driving ability of Shane Larkin and Durand Scott. Now, with Scott and Larkin no longer around, Brown will have to create more of his own offense and become more than just an outside threat.
It will be a difficult season for the Hurricanes, but Brown will need to be the senior leader who gives the team a chance.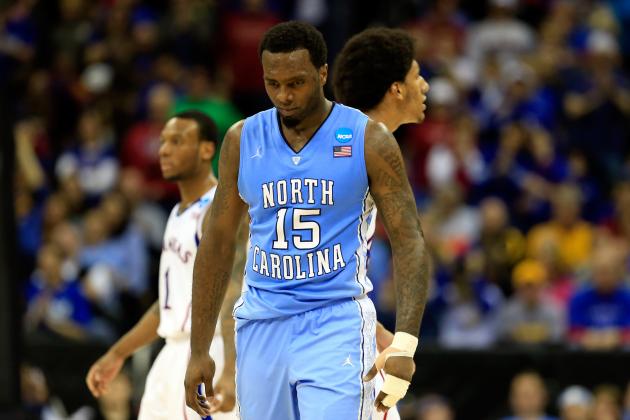 Jamie Squire/Getty Images

There are a few different off-court issues that are still unknown about P.J. Hairston but we'll base this off the assumption that he plays for the Tar Heels next season.
Hairston returns to North Carolina for his junior season after leading the team in scoring last season (14.6 ppg) and showing glimpses of ability that makes him a candidate for the ACC Preseason Player of the Year.
At 6'5", 220 pounds, Hairston's combination of deep shooting range and the athleticism to finish at the rim makes him one of the most difficult players to defend in the league.
When he plays well, North Carolina has the ability to compete with anyone in the country.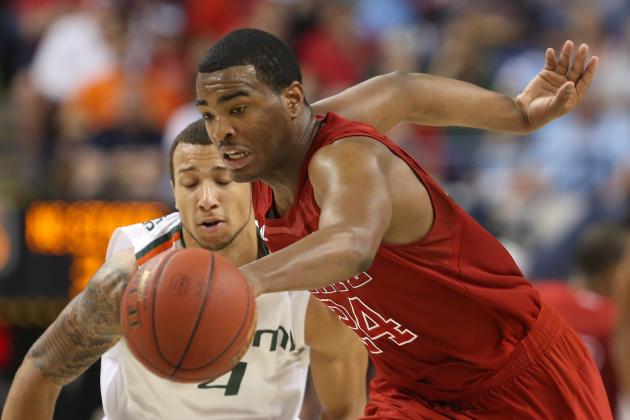 Streeter Lecka/Getty Images

Rodney Purvis was the freshman who arrived at N.C. State last season with all the hype. T.J. Warren was the freshman who ended up having a bigger impact.
After losing Purvis, C.J. Leslie, Scott Wood, Lorenzo Brown and Richard Howell, Warren will now serve as the foundation that Mark Gottfried builds around.
The talented 6'8", 220-pound forward scored in double digits in 24 games last season and was very efficient with his shots, shooting 62 percent from the field.
He benefited last season from being surrounded by other talented players the opposition had to account for. As a sophomore, the Wolfpack needs him to shine as the team's primary offensive option.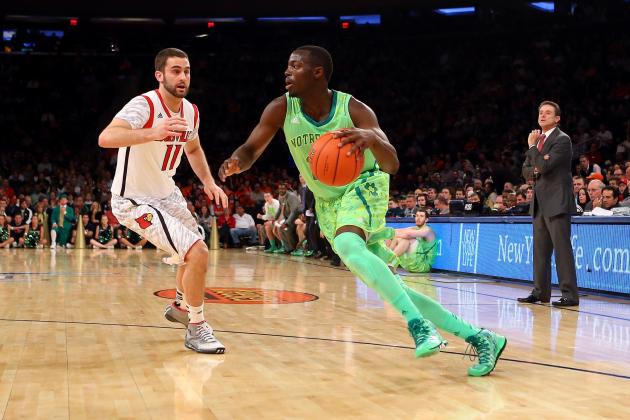 Al Bello/Getty Images

Notre Dame has a good chance at succeeding in its first year in the ACC because the Irish have a player like Jerian Grant.
The backcourt tandem of Grant and Eric Atkins gives Mike Brey two experienced players he can depend on that are solid on both ends of the court.
Grant averaged 13.3 points, 5.5 assists and 1.3 steals per game last season while helping lead the Irish to a 25-9 record and a berth in the NCAA tournament.
As he finishes his career in South Bend, the slashing wing player from Bowie, MD. can help usher in a new era by leading the Fighting Irish to a strong start in the ACC.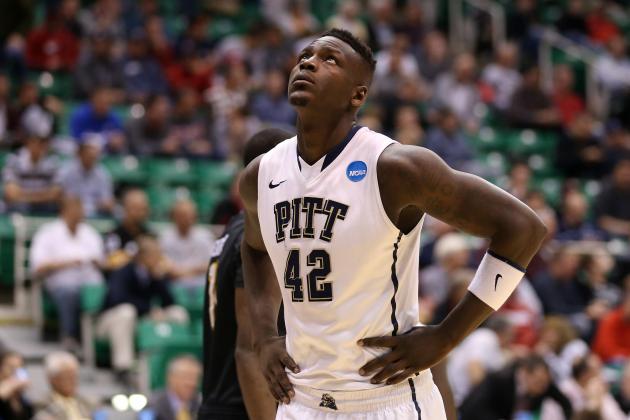 Streeter Lecka/Getty Images

When the Pittsburgh Panthers finished the 2012-13 season, no one would have thought Talib Zanna would be a critical player for next season.
Then, Malcolm Gilbert transferred, Dante Taylor graduated and Steven Adams left for the NBA, making Talib Zanna the only returning post player for the Panthers.
Zanna averaged 9.6 points and 6.1 rebounds per game last season as a junior and he will need to become even more productive during his final year.
For a team incorporating so many new players next season, Jamie Dixon needs Talib Zanna to be a player he can count on.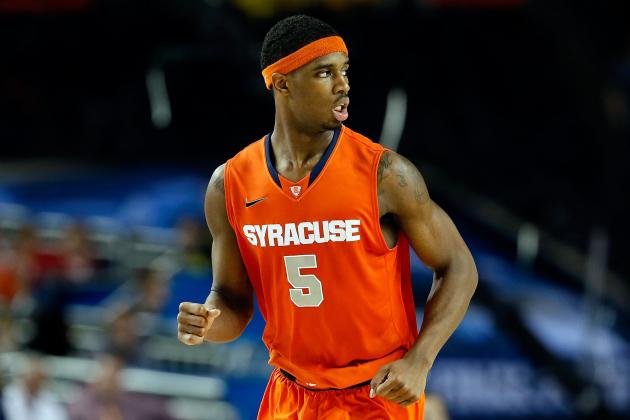 Kevin C. Cox/Getty Images

Out of the new schools joining the ACC next season, no team has a player with as much potential as C.J. Fair.
It was a major boost for Syracuse when Fair announced he would be returning to school for his senior season and he will likely be one of the candidates for the ACC's Preseason Player of the Year.
Fair averaged 14.5 points and seven rebounds per game last season and played a major role in helping the Orange reach the Final Four.
His ability to play in the paint and hit mid-range jump shots makes him tough to stop for any opponent. Fair also has the type of length that makes Jim Boeheim's 2-3 zone defense so effective.
Syracuse fans can look forward to C.J. Fair being one of the best players in the ACC.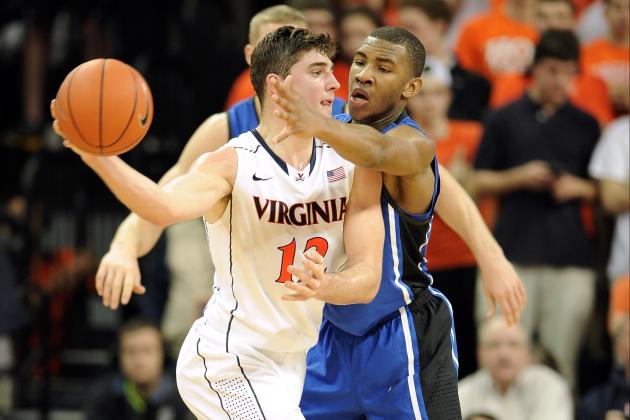 Lance King/Getty Images

Joe Harris caught a lot of people by surprise last season with his consistent performance for the Cavaliers. After being named to the All-ACC first team at the conclusion of last season, Harris won't be surprising anyone next season.
The rising senior guard from Chelan, Wash. helped carry the Virginia offense last season, averaging 16.3 points per game while shooting over 42 percent from behind the three-point line.
He plays solid defense, has great shooting range, and possesses a unique ability to establish great position despite playing against guys who are more athletic than him.
With Harris's senior leadership, the Cavaliers should be ready to take a big step forward in the 2013-14 season.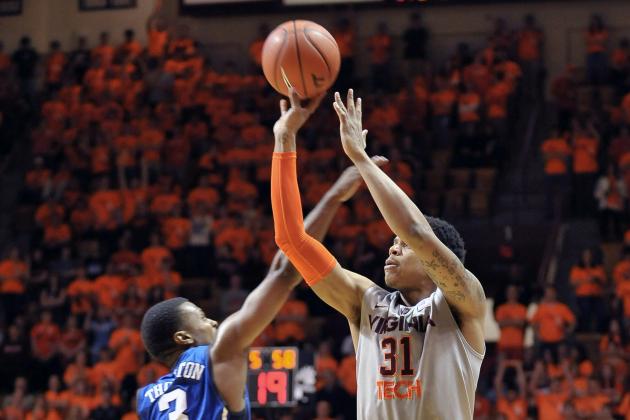 Lance King/Getty Images

Last season, Virginia Tech basketball could have been called The Erick Green Show.
Green led the nation in scoring with 25 points per game, but his production was one of the few bright spots for the Hokies, who finished the season with a 13-19 record.
With Green having graduated, Virginia Tech turns to Jarell Eddie to take over the team.
Eddie was incredibly streaky last season but did average 12.3 points and 5.6 rebounds per game. In addition to becoming more consistent, Eddie also must work on his shot selection and avoid mental lapses in his play.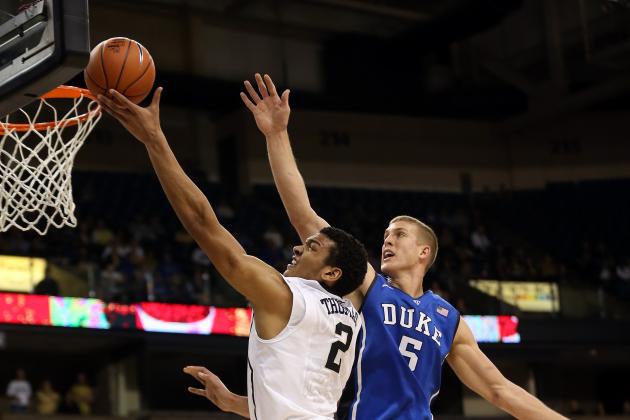 Streeter Lecka/Getty Images

If Jeff Bzdelik keeps his job following next season, he will probably have Devin Thomas to thank for it.
Thomas is a gifted 6'9", 240-pound forward who had a strong freshman season as a Demon Deacon. His productive play earned him a spot on the 2013 ACC All-Freshman Team by the media and coaches.
A big key for Wake Forest next season will be making sure Thomas gets enough touches. After averaging only 6.9 shots per game last season, Bzdelik should make sure that number doubles next year.
If Thomas's skills are used in the right way, he has the potential to have a major impact in the ACC.