Things a Cincinnati Bengals Fan Says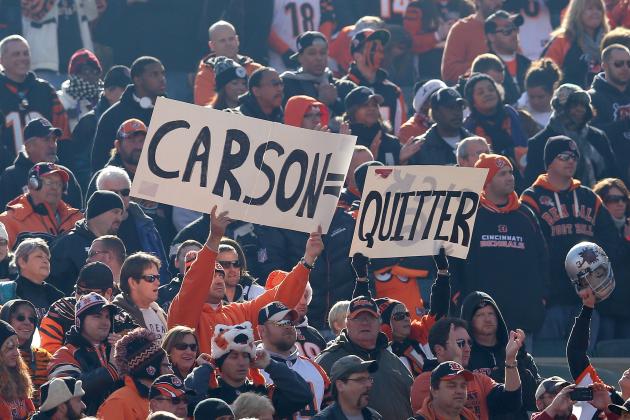 Andy Lyons/Getty Images

The Cincinnati Bengals have one of the best groups of fans any sport has ever seen. Cincinnati has not won a playoff game in over two decades and suffered through a horrible stretch in the 90's thanks to an owner in Mike Brown who appeared to not care.
Yet, Bengals fans still stuck around.
It's no secret things are getting better in the world of the Bengals. Fans are finally being rewarded for their loyalty with a competitive team being placed on the field.
Still, years of futility makes for some hilarious reactions from the fanbase. Over the years some distinct sayings and phrases have popped up and simply aren't going anywhere.
In the following slideshow we'll run down some of the things Bengals fans are known for saying and attempt to explain the reasoning and logic (or lack thereof) behind the stuff Bengals fans say.
Let's take a look.
Begin Slideshow

»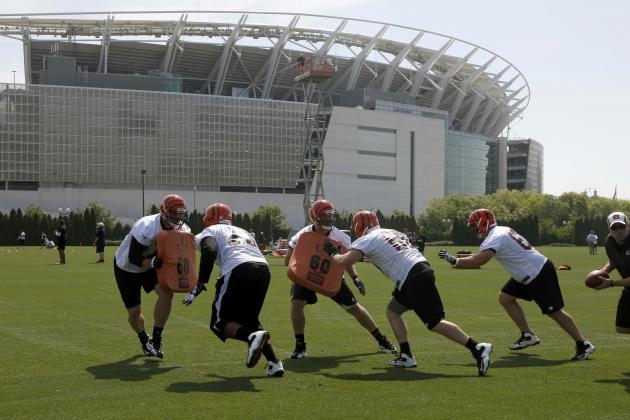 David Kohl-USA TODAY Sports

Bengals fans have to track the status of a sellout at Paul Brown stadium as much as they do the status of their favorite players.
Cincinnati has been a hot-bed for television blackouts over the years simply because tickets are not getting sold.
As any Bengals fan will tell you, it's a combination of the economy and the fact the fanbase still does not trust owner Mike Brown to put a competitive product on the field each season. He's working on fixing that, but two decades of futility can make any group of fans a skeptical bunch.
For the past few years most Bengals fans in the greater Cincinnati area have woken up on a Sunday morning and mumbled the above statement.
Blackouts in Cincinnati have been a somewhat common occurrence and the fans are more than used to it.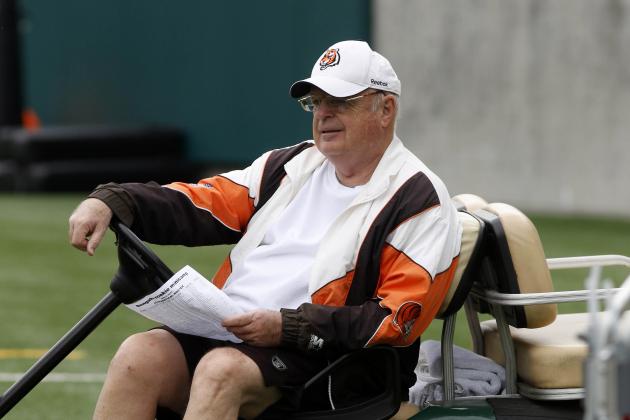 David Kohl-USA TODAY Sports

The above saying was born in Cincinnati thanks to the habits of the front office and owner Mike Brown throughout all of the 90's and into the early 2000's.
Cincinnati would allow major talent to walk each and every year, effectively negating the impact of good drafting, instead starting over with rookies who came at a much cheaper asking price.
The most recent example is of course now-Houston Texans cornerback Jonathan Joseph. You better believe the above saying is in effect this year with defensive end Michael Johnson who is playing under the franchise tag and will command a lot of cash next offseason.
It's also not out of the question for Bengals fans to say this after next season if the team has failed to get defensive Geno Atkins under contract at that point—copious amounts of cap space or not.
Again, the Bengals are doing a better job in this regard as well. That doesn't immediately negate over 20 years of poor ownership and decisions. The stigma will remain for a long time.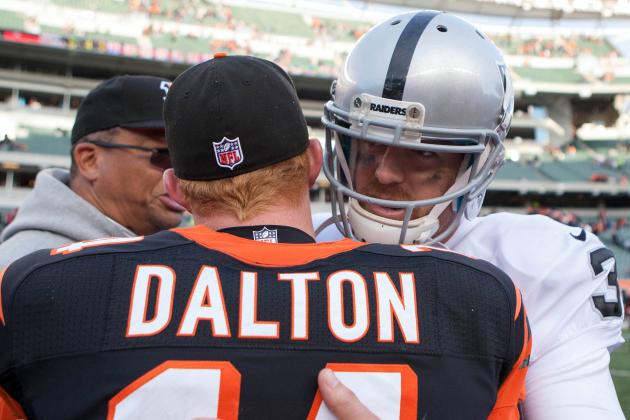 Rob Leifheit-USA TODAY Sports

You know the deal, Bengals fan or not. Carson Palmer decided he would rather retire than play another snap for the franchise residing in the Queen City.
As a result, Palmer was subsequently shipped off to the Oakland Raiders in a trade that will go down in sports history as one of the most lopsided ever.
Bengals fans were undoubtedly offended by Palmer's antics. After all, they had faithfully cheered him on throughout his career, even through the shredded knees, bloody noses and faulty elbows.
However, all bets were off once Palmer "quit" on the team. Bengals fans are content to act as if Palmer did not have a huge impact on the franchise during his time with the team. He did in more ways than one, and was actually dueling with Peyton Manning and Tom Brady at one point to be named the best quarterback in the NFL—before a cheap shot by Pittsburgh Steelers defensive lineman Kimo von Oelhoffen.
Bengals fans will tell you Palmer wasn't very good and didn't have an impact. Forgive them for speaking from their hearts.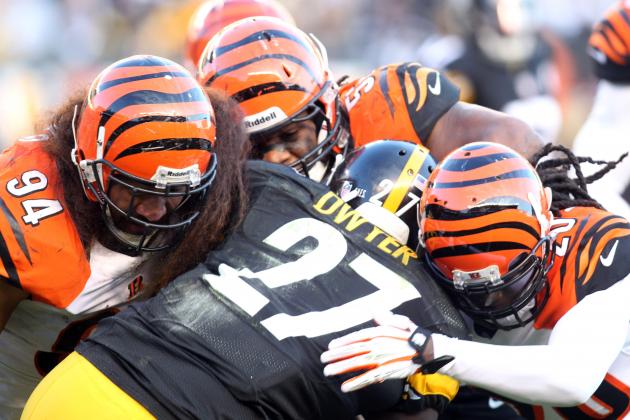 Charles LeClaire-USA TODAY Sports

Speaking of the Pittsburgh Steelers, let's just get right to it.
Each and every year we hear about how the Steelers are finally too old and will plummet to third place in the AFC North (sorry, Cleveland). Bengals fans buy into this hype each and every year, in large part because the media is always shoving down our collective throats how the Bengals are on the rise and the Steelers will be in wheelchairs soon.
It's simply not the case.
Every year the Bengals have a shot at taking down the Steelers and the Baltimore Ravens in the AFC North. As of late, most years that simply has not happened.
This is still something you will hear touted by Bengals fans, which is just fine. That's especially the case for the 2013 season with the Bengals coming off back-to-back playoff appearances and both Pittsburgh and Baltimore having their fair share of struggles this offseason.
Is Cincinnati surpassing the big dogs impossible? Of course not. Have we heard it before? Yes.
Don't blame Bengals fans for staying positive. In fact, admire it. They've been through more than most.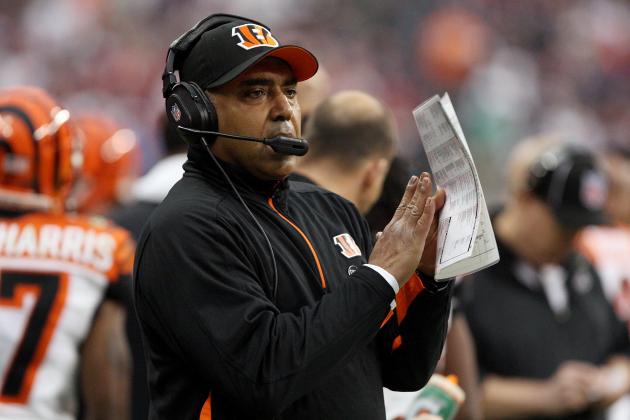 USA TODAY Sports

This is perhaps one of the most common things you will hear if you ever take a visit to Cincinnati.
Bengals head coach Marvin Lewis, regardless of the actual numbers, has developed a horrid reputation with the fans when it comes to being a game manager, and especially when it comes to throwing the red flag.
Admittedly, Lewis does have a knack for making some weird, sometimes premature, challenges. Bengals fans are used to this after almost a decade with the man as the coach of their favorite team.
Bengals fans have the benefit of hindsight when it comes to judging the way Lewis calls a game. That won't stop them from ever, ever saying this.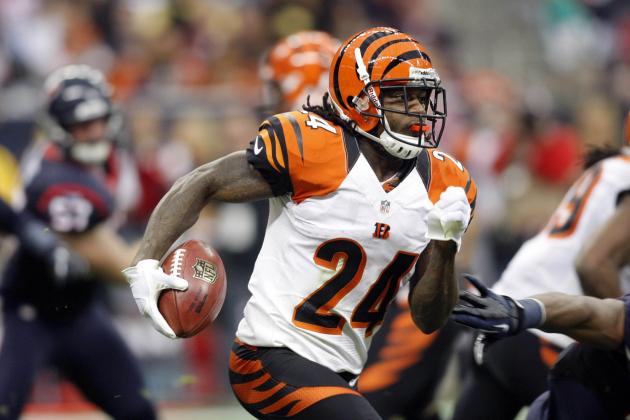 USA TODAY Sports

The 2000's have attached a certain stigma to the Bengals as it pertains to troubled players, whether that be legal trouble or other.
Owner Mike Brown believes in the best of people, hence his willingness to take on guys over the years such as Chris Henry, Adam Jones and Tank Johnson, to name a few.
To Brown and head coach Marvin Lewis' credit, these risks have worked out in some form for the most part. Most recently the Bengals took a risk on undrafted free agent Vontaze Burfict.
That one worked out pretty well.
The problem now is whenever Bengals fans see a player get released or have a run-in with the law, they immediately hope the Bengals will pick the player up for cheap.
There is no exception to this rule. There were recently rumblings from some in the fanbase wanting to take a risk on former New England Patriots tight end Aaron Hernandez.
This is something that will not change for a long time, if ever.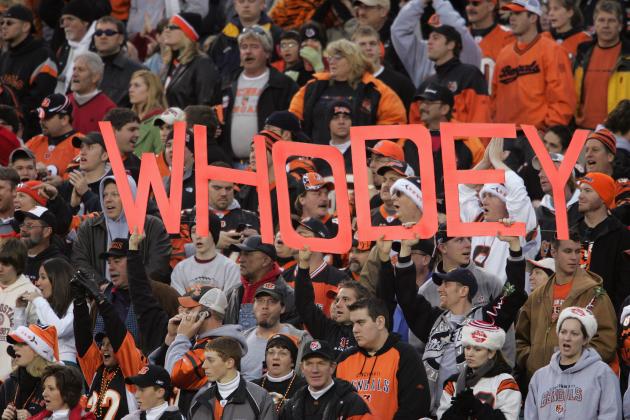 Andy Lyons/Getty Images

Did you really expect an article pertaining to the things Bengals fans say to not have the ultra-obvious catchphrase?
Who Dey has been around forever it seems. Although, it became very popular during the wildly successful era of dominance for the team in the 80's.
The saying is a funny thing because, in the 90's, the answer to the question "Who Dey think gonna beat dem Bengals?" was simple—just about everyone.
The iconic saying has been popular in the Queen City for going on 30 years. So go ahead, take a trip down to Cincinnati and shout the phrase. Chances are you'll be assaulted (verbally) with a chorus of cries from Bengals faithful.
In perhaps one of the most memorable Bengals moments in franchise history, the fans in Cincinnati were given a phrase that has stood the test of time.
The scene is 1989 and the Bengals have a matchup with the Seattle Seahawks. Fans in the stadium are upset at what they perceived to be an unfair call and began to pelt officials with snowballs.
Head coach Sam Wyche was having none of that, grabbed a microphone and addressed the crowd while simultaneously putting down their in-state rivals:
Will the next person that sees ANYBODY throw anything onto this field, point 'em out...and get 'em out of here - you don't live in Cleveland, you live in Cincinnati!
Thus an iconic phrase was born and the intense rival between the Bengals and Cleveland Browns only heated up.
Things may have been bad for Bengals fans over the years, but hey, at least they aren't Cleveland.
Follow me on Twitter for more NFL news and analysis @Chris_Roling