Keith Aulie Re-Signed by Lightning; What's Next for the Defense?
Use your ← → (arrow) keys to browse more stories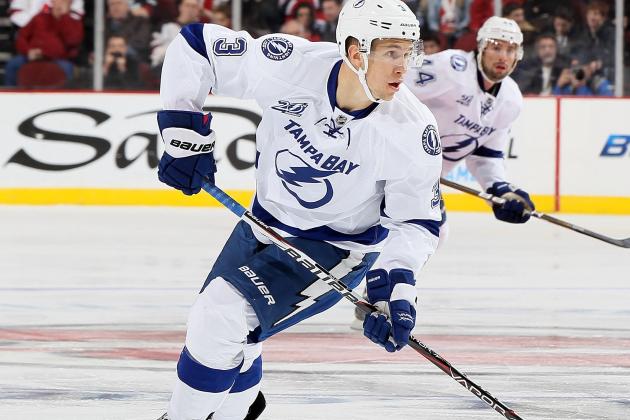 Jim McIsaac/Getty Images

Matt Carle, Victor Hedman, Eric Brewer, Sami Salo, Keith Aulie, Radko Gudas. Six defensemen, all inked to one-way contracts for the Tampa Bay Lightning next season. We repeat this fact because Keith Aulie signed a one-year, one-way deal with the Bolts on Wednesday afternoon. Aulie was seeing third-pair minutes in Tampa and spent the early part of 2012-13 (during the lockout) with the Syracuse Crunch.