Most Agile College Football Recruits in Class of 2014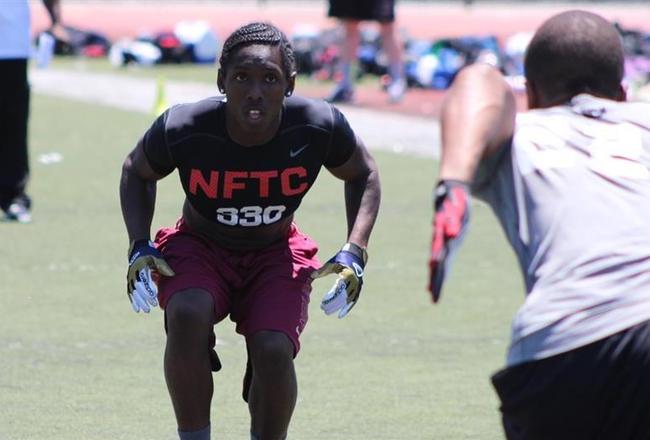 247Sports

Agility is important to have at every position in football. Quarterbacks must be agile when dropping back and eluding rushers in the pocket, running backs must elude defenders with the ball and even linemen have to be agile when blocking in space.
When scouting and evaluating football players, if a prospect lacks agility then his final grade or assessment/evaluation will be affected. There are players who have been successful without being blessed with much agility, but those are rare exceptions.
Many agile recruits lurk in this 2014 class and some are under the radar. An athlete in Louisiana used a combine this spring to showcase his agility while a lineman in Florida uses his basketball athleticism to shadow blockers in space. A big cornerback in New Jersey made this list as well as two teammates in Florida and a sleeper prospect.
Player evaluations are based on review of tape at Scout.com, Rivals, 247Sports & ESPNU.

Joseph Yearby, RB
Yearby, who is committed to Miami, is a talented scat-back from South Florida. He has great elusiveness with the ball thanks to great agility.
Yearby, who is 5'9" and 190 pounds, is a compact athlete who shows great movement skills and quickness. He can use his agility to get himself away from defenders in tight spaces and is lethal in the open field. Yearby lacks stiffness and is not restricted to being a straight line runner, as his agility and athleticism also can help him as a slot receiver.
It would have been a crime to not include Yearby on this list.
Tony Brown, CB
Brown, who is a great all-around athlete, features agility as one of his strong points. As a cornerback, Brown has loose hips in coverage and the agility to transition quickly out of his backpedal and close on the ball.
Brown, who is a big corner at 6'0" and 188 pounds, has explosive athleticism and great balance. His tremendous agility has helped him become one of the premier defensive recruits in the country.
The Texan's agility also comes into play when he competes as a hurdler on the track team and he could be a dual-sport All-American in college.
David Sharpe, OT
Sharpe, who is also a good basketball recruit, has the most agility of any offensive tackle recruit in the nation. He uses the movement skills he's developed on the hardwood to help him shadow and mirror blockers on the gridiron.
Sharpe, who is 6'6" and 288 pounds, is a left tackle prospect who has natural knee-bending ability, foot quickness, balance and special athleticism. He has no issues when he's asked to pull, trap or get to the second level to block linebackers.
Sharpe's agility and skill set make him a perfect fit for a zone-blocking rushing attack.
Dalvin Cook, RB
Cook, who is committed to Florida, is perhaps the smoothest moving running back in this class. He is not a stiff athlete and runs with the smoothness Edgerrin James displayed at Miami.
Cook, who is 5'11" and 190 pounds, has quick feet and is an elusive runner. He displays great instincts and feel for the position, but it is his agility that takes over once he has the ball. Cook has great lateral agility to get to the edges and can make a series of quick cuts on a single play.
The Gators are getting an agile runner who compares to C.J. Spiller of the Buffalo Bills.
Tony Ellison, ATH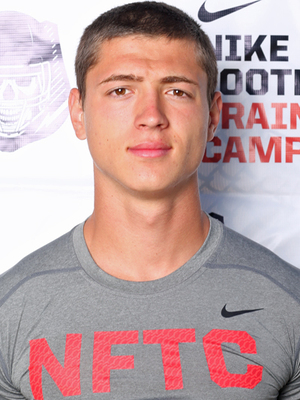 247Sports
Ellison, who is relatively unknown, definitely belongs on this list. He has been timed at 3.92 in the 20-yard shuttle, which is a drill designed to test a player's agility.
Ellison, who is 5'11" and 170 pounds, is committed to Arizona. Rich Rodriguez will take advantage of his agility, as Ellison can play slot receiver or work as a scat-back in the spread-option offense ran at Arizona.
Ellison has natural receiving ability and his agility helps him make plays after the catch. He can cut at full speed, looks comfortable in both tight and open spaces and is quick. His toughness and agility will make him a fan favorite with the Wildcats.
Jabrill Peppers, ATH
Peppers, who is committed to Michigan, has fantastic athleticism and can play an array of positions. He is the headliner of the Wolverines' class and has terrific agility.
Peppers, who is 6'1" and 205 pounds, has loose hips, excellent transition quickness and great movement skills. He uses his agility as a cornerback by covering receivers both in the slot and on the perimeter.
Peppers also can play safety and shows his agility at that position by exploding off the hashes to make plays on the ball. His agility transitions well on offense as both a receiver and running back, as Peppers is dangerous with the ball and easily eludes defenders.
Without any athletic limitations, Peppers deserves to be on this list as much as any recruit in the country.
Dontrell Hilliard, RB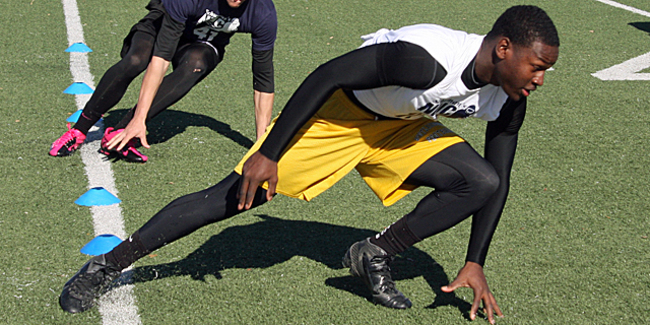 247Sports

Hilliard, who was the star of the New Orleans NIKE Combine, is an under-the-radar running back prospect. He posted a sizzling 3.95 shuttle time and if there were any lingering questions about his agility, then they have been answered.
Hilliard, who is 6'0" and 180 pounds, has great elusiveness, an explosive burst and wiggle. He can get himself out of traffic by using his agility to get away from tacklers. Hilliard also displays agility by quickly getting to the edges of the tackle box after taking hand offs and darting upfield.
247Sports lists Oklahoma State and Tulane as his two offers.
Adoree' Jackson, CB
Jackson, who is originally from Illinois, is a quick-twitch athlete who has explosive ability. Aside from possessing deceptive strength, he has excellent agility, quickness, balance and speed.
Jackson, who is 5'11" and 185 pounds, is so agile that he makes more plays due to being gifted athletically over having refined technique at the cornerback position. He is smooth and sharp when coming out of his backpedal, can mirror receivers in press coverage with lateral agility and also flashes potential as an elusive offensive recruit.
Jackson is down to 10 schools, per Scout.com.
Kavin Alexander, DB
247Sports

Alexander may be getting overlooked by college coaches, but his recruitment will heat up soon. He was the star of the Dallas NIKE Combine, after running a 4.37 40-yard dash and 3.87 shuttle time.
Alexander, who is 5'8" and 182 pounds, is a smaller cornerback who makes up for his lack of size by playing big and being supremely athletic. The Arkansas cover man uses his agility to tightly mirror receivers at the line, transitions quickly out of his backpedal and is always on the move thanks to being light on his feet.
Speedy Noil, ATH
Noil, who has played quarterback for his Edna Carr high school team, will be moved to receiver at the next level. He has been timed at 4.18 in the 20-yard shuttle, which is an outstanding time.
Noil, who is 5'11" and 176 pounds, is always displaying his agility. He is a top-notch athlete with great movement skills and uses speed, explosiveness and elusiveness to make plays.
Noil rarely gathers to cut, as his agility allows him to do everything at full speed. He can stop and start with little difficulty, gets himself out of tight spaces quickly and is lethal in the open field. Noil was one of the first recruits thought of when formulating this list.
Edwin Weathersby is the College Football Recruiting Analyst for Bleacher Report. He has worked in scouting/player personnel departments for three professional football teams, including the New York Giants and Cleveland Browns.
Keep Reading