Baseball's Biggest Freaks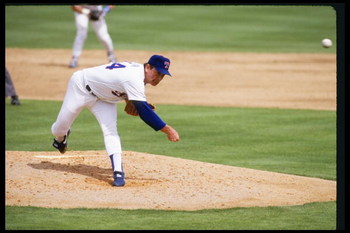 What's a baseball freak?
To this author, a baseball freak is one who plays over and above the expectations set by his size, age, or history.
Nolan Ryan is probably the player who fits this profile the best—a durable strikeout pitcher at a high level into his mid 40s who would have pitched forever if he didn't incur an injury.
The following pages are examples of current players that fit this mold. No pedestrian baseball players need apply.
Tim Lincecum: SP, San Francisco Giants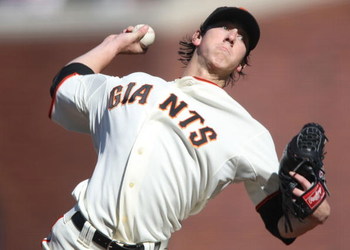 Tim Lincecum is the Giants' ace and 2008 NL Cy Young Award winner. Listed generously at 5'11" and 160 pounds, Lincecum was drafted 10th overall by the Giants out of the University of Washington in 2007.
His deceptive delivery and 98 mph fastball is unexpected from someone with his slight frame, and he has decent control of all his pitches.
In 2008 he was third in the league in innings pitched, which shows his durability. For his career he's struck out over 10 batters per nine innings, and that ratio has been increasing.
If Lincecum can stay healthy, this young baseball freak will be a perennial Cy Young candidate.
Randy Johnson: SP, San Francisco Giants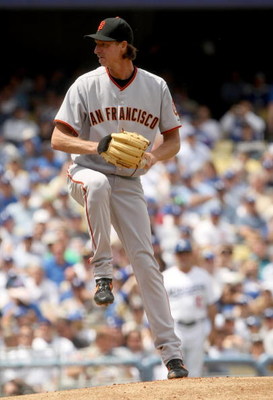 Randy Johnson was signed in the offseason to beef up the Giants' pitching staff. Johnson has won five Cy Young awards (and placed second three times), is second all-time in strikeouts, and is three wins away from 300 for his career. And he's also 6-foot-10, one of the tallest pitchers in major league history.
Johnson is a perfect foil to Lincecum, having achieved success over an extended period of time. His career didn't start very auspiciously, but broke out with an outstanding 19-8 season for Seattle in 1993.
Johnson's hallmark is his high strikeout totals, and he leads the major leagues in career K's per nine innings. As a young pitcher, he once gave up more walks than hits (152 vs. 151 in 201 1/3 innings), but found his control as his career has evolved. As a 40 year old his ratio was a fantastic 44 walks in 245 2/3 innings.
Johnson might now be jokingly called "Cy Old" but still has some life left as a baseball freak.
Dustin Pedroia: 2B, Boston Red Sox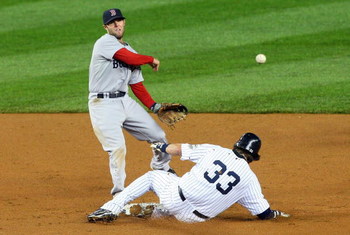 If Dustin Pedroia can win the Rookie of the Year and MVP awards, he gives hope to everyone. The Red Sox say he's 5'9" but that's been up for debate.
Pedroia hit an astonishing 54 doubles in his MVP year last year, the most since 2002 when two players hit 56. He also smacked 17 home runs, and three more against the Devil Rays in the ALCS. His batting average of .326 was second in the league.
A scrappy player with a perpetually dirty uniform, he also won the Gold Glove last year at 2B for the Sox. He's player the likes of whom we rarely see. But he's great to watch, especially because he is a baseball freak.
Jamie Moyer: SP, Philadelphia Phillies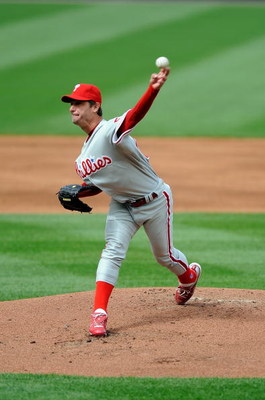 The only reason Randy Johnson has never been the oldest player in the league is Jamie Moyer. They played together in Seattle ten years ago, but that's the only similarity in their game.
Moyer bounced around a bit for the first ten years of his career, until he was traded to the Seattle Mariners in mid-1996. He spent 11 years in Seattle and won 20 games there twice.
Moyer is a finesse control pitcher. He's given up a lot of home runs in his career, he's never struck out a lot, but he's durable. He also lead the Phillies to their World Series win in 2008.
Moyer's not flashy, but he's consistent. A true baseball freak, he may be able to pitch into his 50s.
Ichiro Suzuki: OF, Seattle Mariners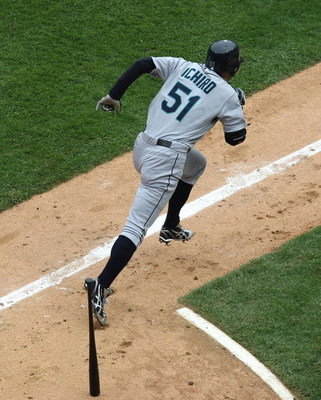 Ichiro came to the Seattle Mariners from Japan having starred for the Orix Blue Wave.
His arrival in the majors in 2001 coincided with the Mariners' record setting 116 win regular season. Ichiro hit .350 that year with 242 hits and won both the AL Rookie of the Year and MVP awards.
Since his debut season, Ichiro has averaged 225 hits, 110 runs scored, and a .331 batting average which is second only to Albert Pujols among active players.
In 2004 he set a major league record with 262 base hits (of which 225 were singles) and batted .372.
If Ichiro plays as a baseball freak until age 46 and his historical average holds up he will surpass Pete Rose as the Major League hit leader—with five fewer seasons in the majors.
Keep Reading