WWE: The New WWE.com Fan Power Rankings Allow Greater Fan Interactivity
Use your ← → (arrow) keys to browse more stories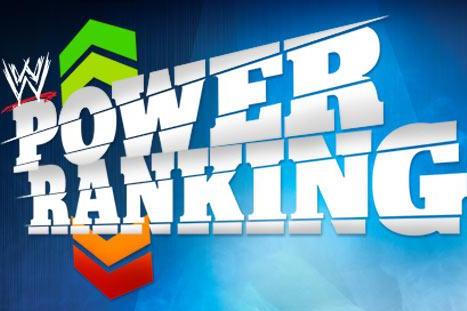 (photo courtesy of WWE.com)
WWE.com has presented their weekly top 25 ranking of WWE Superstars since November 19, 2005. John Cena took the top spot in the rankings after defeating Randy Orton in the main event of the November 14, 2005 edition of Monday Night Raw.
Each week since November 19, 2005, the WWE.com Power Rankings have allowed the WWE Universe to debate just who the best in WWE is. There is a message board on the power rankings website where WWE fans can debate the rankings.
Next to each WWE Superstar is an explanation of the superstar's ranking with five superstars shown per slide. The top five superstars are given their own slide with a more detailed review of their rankings.
According to WWE.com, these rankings are set up "in conjunction with the Academy of Wrestling Arts & Sciences (AWAS)." This tongue-in-cheek academy serves as a way to help make sure that the rankings are approved by WWE.
The AWAS determines the rankings "based on victories, quality of opponents, momentum and overall in-ring dominance, as well as intangibles." Not everyone will base their rankings using that methodology. Furthermore, if "intangibles" are used in a ranking system, every person would have a different way of ranking the top WWE Superstars.
Even though the rankings are arbitrary and never mentioned in WWE storylines, they are hotly debated by WWE fans each week. With 25 ranking spots, usually no one is in full agreement with how the rankings end up.
WWE.com has taken the message board debate concept one step further by introducing the ability for fans to submit their own rankings. The Fan Power Rankings allow fans to "create, share and compare" their rankings of WWE Superstars, according to WWE.com.
By giving fans the power to create their own rankings, WWE will be able to see how the WWE Universe views who the top superstars are. If a certain formula for creating a superstar works, it should show in the rankings the fans create. This data would be invaluable to WWE as they continue to try and understand their audience in dynamic and unique ways.
This data could help with merchandise, storylines and matches that WWE presents. It is yet another tool WWE has in determining what the fans want to see. This is a complex problem because not all fans are part of the "Internet Wrestling Community" and not all fans fit one stereotypical demographic.
By giving fans engaging and entertaining ways of interactivity, WWE will reap the benefits by gaining knowledge as to what the WWE Universe wants.
Read more from Sean McCallon on the Double Axe Handle Blog.
Follow Sean McCallon on Twitter @TheBlueMask246