Grading Every Tennessee Titans Major Offseason Move to Date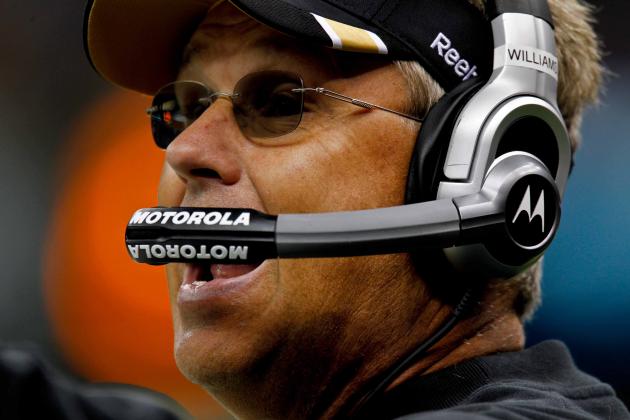 Derick E. Hingle-USA TODAY Sports

Following a tumultuous 6-10 NFL season, the Tennessee Titans are headed toward a make-or-break year for the coaching staff and likely the front office personnel as well.
Owner Bud Adams has put everyone on notice that he would like to see his team win a championship sometime soon, or else. As such, the Titans have been undergoing some major roster reconstruction.
The team has signed more than a baker's dozen of free agents, focusing on finding players capable of starting, providing quality depth, creating competition and being leaders.
General manager Ruston Webster said it best when explaining the reasoning behind the Titans more zealous approach to the free-agent market, per TitanInsider:
I think it was necessary. I think every year is different in how you handle it. It depends on your team and where you are as a team. Overall, the aggressiveness we had this offseason was driven by the need to improve the team. There are probably different ways to do it every year depending on where your team is it can be a little different. This year that was necessary.
While we've yet to see how well each of the Titans offseason additions performs when pads are on and contact is permitted, past feats give us a view of what to expect.
Begin Slideshow

»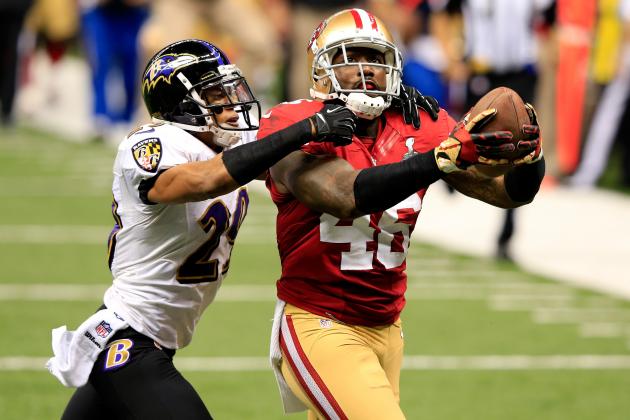 Jamie Squire/Getty Images

The Titans wanted to re-sign Jared Cook this offseason, but his price tag was too high for what the Titans had hoped to pay. In comes former San Francisco 49ers backup tight end Delanie Walker.
Walker offers a great combination of speed, strength and blocking ability. Cook simply didn't fit what the Titans were trying to do offensively and was a liability for protections.
The addition of Walker quickly plugs the hole left on the roster after Cook's departure and provides the team with more versatility in both the passing and running game.
While it is a good thing that the Titans didn't decide to pay Cook like a wide receiver, the team's inability to take advantage of his elite athleticism for the position is dumbfounding.
Grade: B-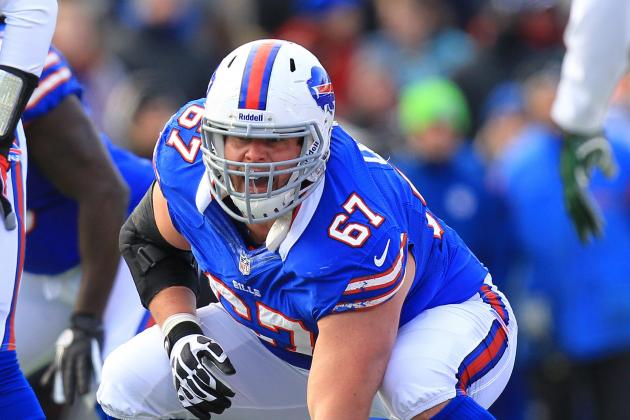 USA TODAY Sports

No position group underwent more of an overhaul than the Titans offensive line, with two new starters and a glut of quality reserves added to the fold.
The signing that got the ball rolling on the unit's reconstruction was that of Andy Levitre, who will replace the now retired Steve Hutchinson at left guard and should prove to be an immediate upgrade at the position.
It hasn't all been smooth sailing for Levitre since joining the Titans. He missed several practice sessions during organized team activities due to persistent knee pain.
The situation doesn't seem to be dire, as the team appears to be allowing Levitre to fully recover before training camp starts in about a month. Levitre told The Tennessean as much, per John Glennon.
(The recovery) is going a little bit slower than I thought, but I don't think it's anything I have to worry about. It kind of stinks not being able to get out there and actually do the new playbook, but I'll definitely be good for training camp.
The signing helps shore up the weak interior of the team's offensive line and significantly improves the pass protection on his side of the unit.
The massive contract and his very average run-blocking ability are the only dissenting thoughts on this signing.
Grade: C+
There have been plenty of additions made to the team's secondary as a whole, but none has made his presence known in quite the same way as Bernard Pollard, per Teresa Walker of the Associated Press (via the Journal Gazette):
If a guy coming across the middle, if a guy come up to you, if a guy wants to pick a fight, we as a defense we're going to fight and we're going to ask questions later. We're not going to worry about what happened at that point. I'm not worried. The guy has an opposite jersey on so we're going to fight him.
The Titans are a team with a fledgling defense waiting for a leader to give it a direction and an identity. Last season, the team played passive and appeared aimless, leading to them being among the league's worst.
Pollard's brash nature and hard-hitting physical element are characteristics that the team's young talent needs to take notice of and make their own.
Pollard will help solidify the weakest position in the team's secondary. Much of 2012 saw Jordan Babineaux being moved in and out of the starting lineup, with Michael Griffin, Robert Johnson and Al Afalava all being inserted at times.
This season, Michael Griffin will be able to focus on playing his natural position of free safety and have Pollard and other free-agent signee George Wilson handle the other safety roles.
Pollard's personality creates a team chemistry that compensates for his incomplete overall game on the field.
Grade: A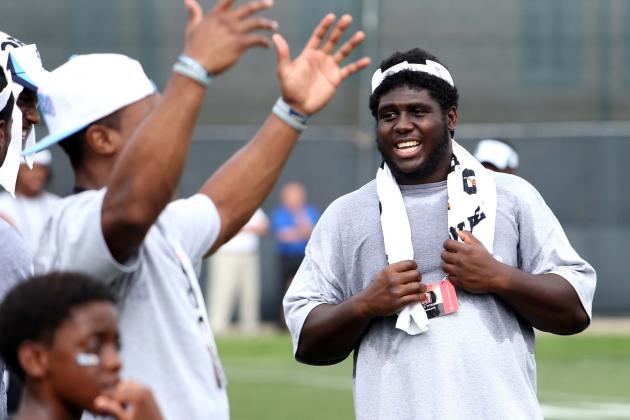 Ron Schwane-USA TODAY Sports

As important as the signing of Andy Levitre was to plug the hole at left guard, drafting Chance Warmack was equally important to the revamping of the team's offensive line.
Warmack propels the Titans into the conversation of teams with the league's best offensive lines—on paper at least.
Warmack and David Stewart will form a formidable, physical duo on the right side of the Titans O-line and prove to be very capable at opening up running lanes for an offense set to revert to its old style of being run-first.
There will be no excuses for Chris Johnson or Jake Locker when it comes to line play in 2013. While some people harp on the Titans for taking a guard with one of the top 10 picks of the draft, Warmack is arguably the best prospect of the 2013 draft.
It's never a bad move to get the best player in the draft and fill a need at the same time.
Grade: A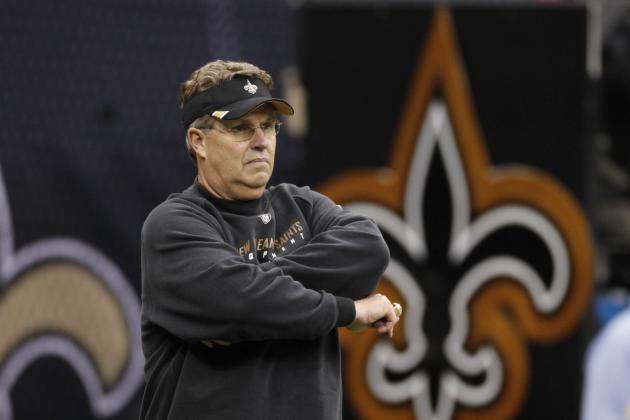 Derick E. Hingle-USA TODAY Sports

The Titans defense is in the midst of an overall change of philosophy. In 2012, the unit spent nearly the entire season playing passive and apathetic football.
With "Bountygate" behind him, the Titans quickly pounced on Gregg Williams and brought him on to help dial up the aggressive play-calling and take some control out of the hands of opponents. He told Paul Kuharsky of ESPN he'd do just that:
Aggressive is how we're going to be and never, ever, ever apologize for competing We want to be as attacking as we can on defense and we want to be able to set the tone at all times and so our offense can play off of that, too.
The addition of Williams to go along with Bernard Pollard should be able to instill a more active style of play to the Titans defense than seen in recent years.

Overall, it's about a change in attitude for a defense that has been far too lackadaisical over the years. Expect the Titans to have an identity in 2013, and that identity will be: intense, energetic, physical and aggressive.
There's some teeth in the defense again.
Grade: B+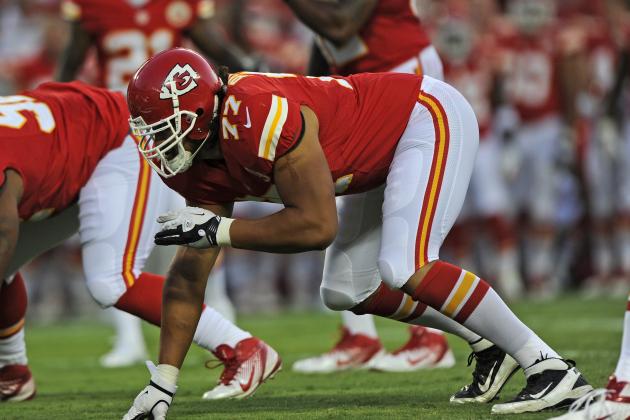 Peter Aiken/Getty Images

Ever since head coach Mike Munchak made Tracy Rocker his defensive line coach, the team has been on the hunt for some heavyweights to bring some size to its defensive line.
The Titans once-vaunted run defense has been nowhere to be found the last few seasons, but in 2012 the unit gave up a franchise-worst 471 points against.
Over the last three seasons, the Titans have finished 32nd, 31st and 32nd in time of possession. That's entirely too much time for a defense to be on the field week in and week out.
This offseason, the team added some size in defensive tackles Sammie Lee Hill and Antonio Johnson, and defensive ends Ropati Pitoitua and Lavar Edwards.
Hill is likely to replace the departed Sen'Derrick Marks in the starting lineup, and Pitoitua could easily slide in as a starter on early downs.
The added bulk should allow the Titans to be a bit more stout in their run defense and help wear down opposing offensive lines. Another bonus is the great deal of depth the team suddenly has across the unit.
Grade: B-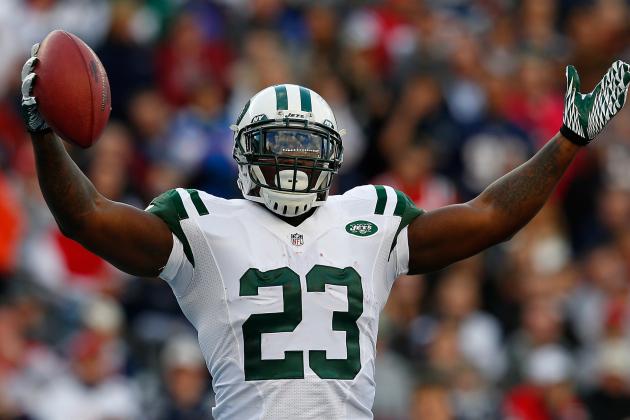 Jim Rogash/Getty Images

The addition of Shonn Greene raised some eyebrows early in the offseason due to his salary. The much maligned Chris Johnson has struggled to run with consistency and purpose, at times, since his breakout season in 2009.
The team finally answered CJ2K's cries for help by bolstering the interior of the offensive line, but the addition of Greene to the team will pay dividends throughout the season.
Chris Johnson may be an incredible running back, when he wants to be, but his skirmishes with short-yardage success have left much to be desired.
Greene on the other hand, while not a feature back, has proven himself to be adept at picking up tough yards.
Having Greene will also force opponents to prepare for two running backs with vastly different running styles, and are thus much more difficult to stop.
The two-headed approach at running back should help the Titans with some of their time of possession woes over the last three seasons. Greene's high price tag for a second-string back drops the grade.
Grade: B
While the team may not see Justin Hunter pay dividends for them immediately, the Titans drafted one of the most explosive receivers in the draft in the second round.
Hunter will have time to adjust his game to the pro level in a log jammed receiving corps and could prove to be a potent replacement for Nate Washington or Kenny Britt in the future.
Hunter will provide a nice deep-threat option to an offense with a growing number of weapons and will keep defenses honest if they attempt to stack the box to stop the enigmatic Chris Johnson.
Grade: B+