Does Maxwell's Injury Open Spot for Springer?
Use your ← → (arrow) keys to browse more stories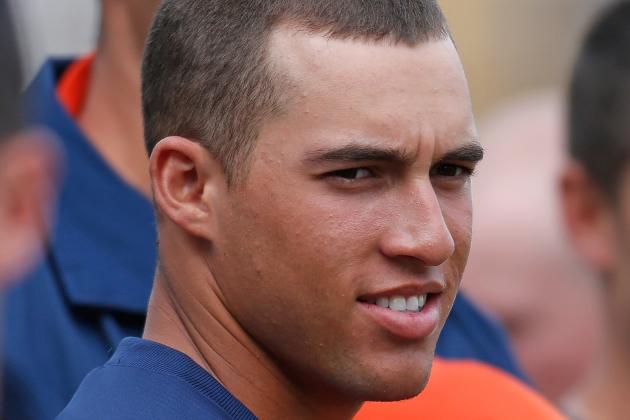 J. Meric/Getty Images

We can sit here and rehash an ugly night at the ballgame, but do we really want to talk about a 13-5 loss when we can look ahead to the bright future? I'm going to focus on top outfield prospect George Springer's magical night at the Texas League All-Star Game...