Wimbledon 2013: Lleyton Hewitt by the Numbers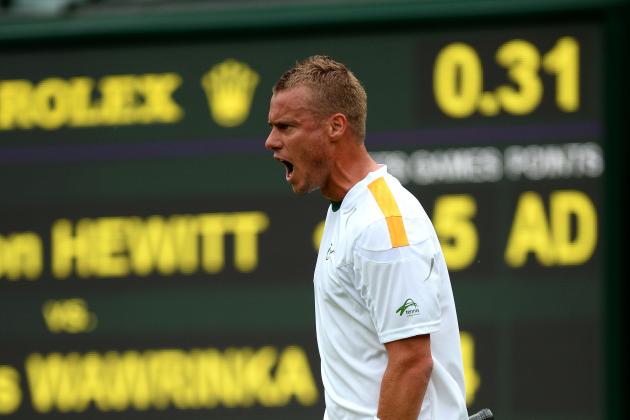 Mike Hewitt/Getty Images

To Lleyton Hewitt, age is not just a number. It is a series of numbers.
The media is fixated on just how old the Aussie is and how much time he might have left in his career. Kate Battersby represented this slant well on the official Wimbledon Championships website, noting that he not only is 32 years old, but also is a father of three.
What is being lost in the mix is that there are more compelling numbers to look at which really mean something and tell a more complete story of Hewitt's experience.
Begin Slideshow

»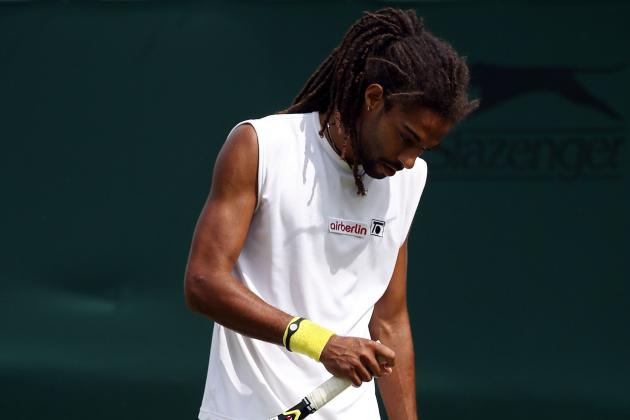 Clive Brunskill/Getty Images

As The Championships began, Lleyton Hewitt was ranked No. 70 in the world while Dustin Brown came in at No. 189 on the ATP tour. The difference of 119 places in the rankings between the two is massive.
If Hewitt were to "survive" another match by defeating the native of Celle, Germany, would it really be such a surprise? Not at all. With such a disparity, he is clearly the favorite in this second-round encounter.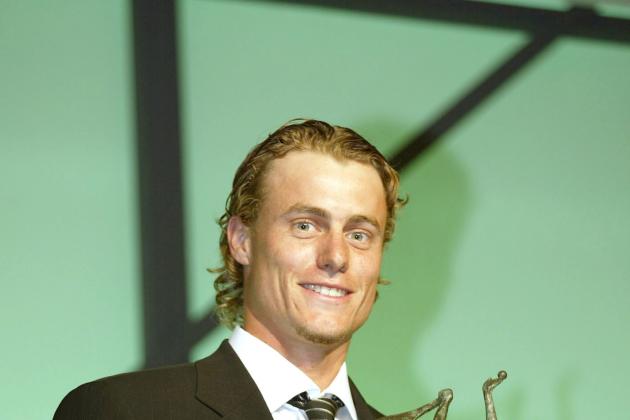 Clive Brunskill/Getty Images

Here is an example of Lleyton Hewitt being much more than just another veteran attempting to defy age.
Back in 2001, when he became the No. 1 player in the world, The New York Times reported that he was just 20 years old. While that may seem to have focused on Hewitt's age at the time, it really didn't. The point is that he isn't now merely an older player.
By replacing Jimmy Connors as the youngest ever at No. 1 at the time, Hewitt showed, in retrospect, that some in the media are forgetting that he is not just a former champion, but a former tennis great.
The typical 32-year-old doesn't have those sort of credentials. Hewitt does, however, so it shouldn't come as a surprise when he pulls off an upset or two.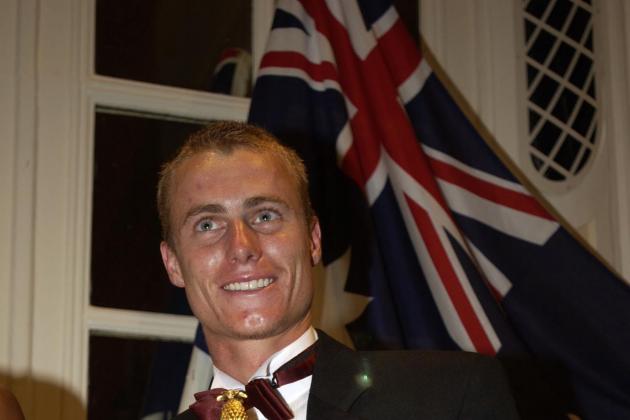 Clive Brunskill/Getty Images

Lleyton Hewitt has been in the second round of the Wimbledon Championships before. In fact, he has advanced beyond the first round 12 times in his career, which exemplifies his experience more than it does his age.
Apart from last year's first-round loss to sixth-ranked Jo-Wilfried Tsonga, the last time that he did not reach the second round at Wimbledon was in 2003. This sort of consistency on the grass courts of London give Hewitt a distinct advantage over other players who haven't that sort of success. Stanislas Wawrinka comes to mind.
Look for Hewitt to extend his win streak this year at Wimbledon.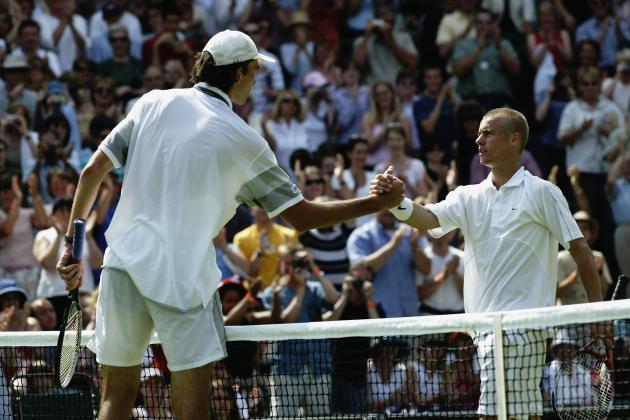 Alex Livesey/Getty Images

It has been 10 years since Lleyton Hewitt lost to Ivo Karlovic in the first round of The Championships.
What is positive about that number when it comes to cheering him on? Consider what has happened since then for Hewitt.
Hewitt has made it to the Wimbledon quarterfinals three times and the semifinals once. The past 10 years have been full of positivity for the affable Aussie. No. 10 represents the number of years that Hewitt has believed in his ability to win at SW19.
Clearly, Hewitt isn't dwelling on No. 10 with any sort of foreboding. In fact, it's quite the opposite, according to The Guardian, as Hewitt said after upsetting Stanislas Wawrinka on Monday, "I didn't feel like a total underdog going into the match. I backed myself."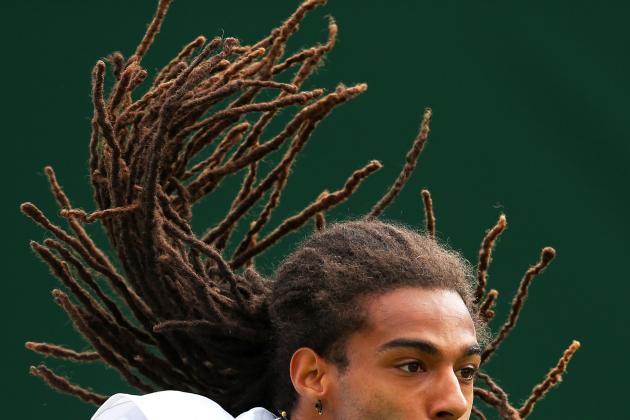 Julian Finney/Getty Images

One is how many times that Dustin Brown has advanced past the opening round at Wimbledon.
How old is Lleyton Hewitt again? Oh yes, 32. That sounds alarms of pending retirement to some in press row, but in this case, the number one is a much larger number than 32.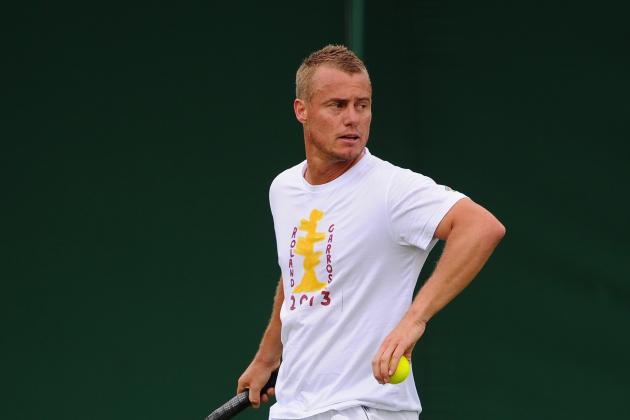 Mike Hewitt/Getty Images

It's easy to count the number of times that Lleyton Hewitt and Dustin Brown have met previously on the tennis court heading into their second-round clash at Wimbledon.
Zero.
This is a huge advantage for the former champion. Brown will be overwhelmed by the moment. As exhilarated as he must have been after his opening-round victory, it is certain that exhilaration would not have been the proper adjective to describe Brown when he learned his next opponent's name.
Not-so-bold prediction: Expect their head-to-head record to read, "Advantage Hewitt" after Round 2.
*** UPDATE *** Lleyton Hewitt loses second-round match to Dustin Brown 4-6,4-6,7-6(3),2-6