2013 Confederations Cup: Worst Hairstyles of the Tournament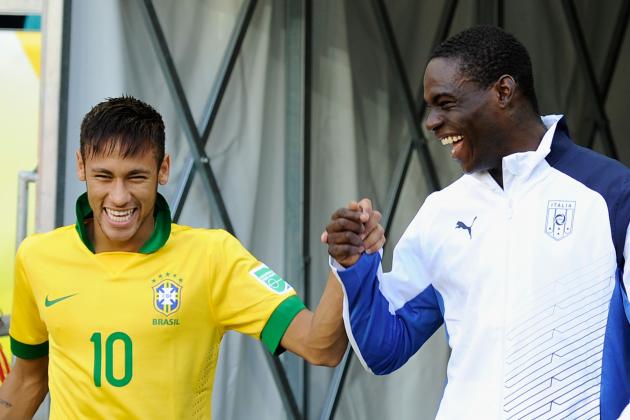 Claudio Villa/Getty Images

Once again an International tournament rolls around and the watching world becomes party to the catastrophic haircuts and calamitous lids that populate the universe of international football.
With only eight teams on show and the likes of Neymar and Mario Balotelli having toned things down a little to mirror their renewed, mature images, Bleacher Report's barnet-spotting team have been hard at work finding the tournament's worst hairstyles.
Read on, give your opinion and let us know if there's anyone we have missed.
Begin Slideshow

»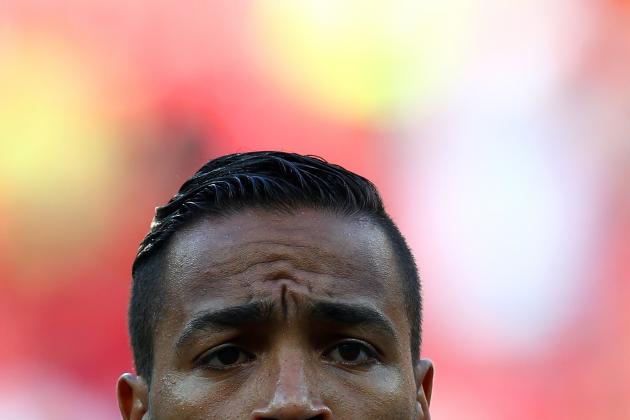 Ronald Martinez/Getty Images

In the words of Alan Partridge: "Appearances can be deceptive; e.g. avocado pear, looks sweet, in fact, it's savoury. Gary Rhodes, looks like a punk, in fact he's a cook. Anyone who's been on a long-haul flight to Australia with a one night stop over in Bangkok will be familiar with ladyboys. Looks like a lady, in fact, it's a chap."
Something similar could be said for Alvaro Pereira's haircut. On first glance it looks cool, in fact, it's a mess.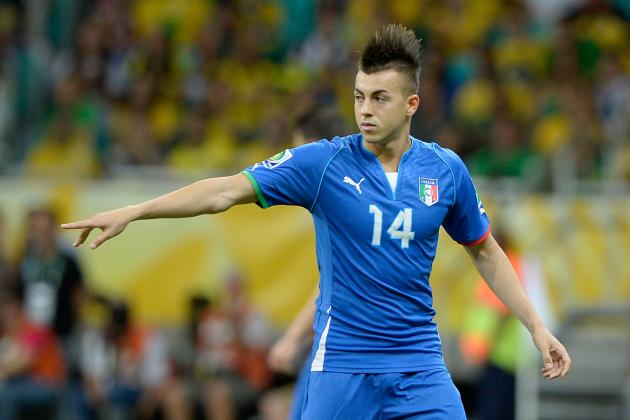 Claudio Villa/Getty Images

Not much to say about this one. In principle, there's not too much wrong. Short back and sides, check. Snazzy go-faster stripes, check. Thicker on top, check.
And then it all goes wrong, as that tuft gets higher and higher.
It's just…a bit too much, isn't it? Is there a sense to which El Shaarawy is carrying the can for Italy's typical "poor lid up front" now that Balotelli has toned it down a bit?
If you turn to the Bible, Genesis 11, you find the story of the Tower of Babel which, incidentally, was only slightly taller than El Shaarawy's haircut. Perhaps the Egyptian-Italian front man fancies himself as a bit of a target man—every inch of his class will be needed if the Azzurri are to get anything out of their semifinal with Spain.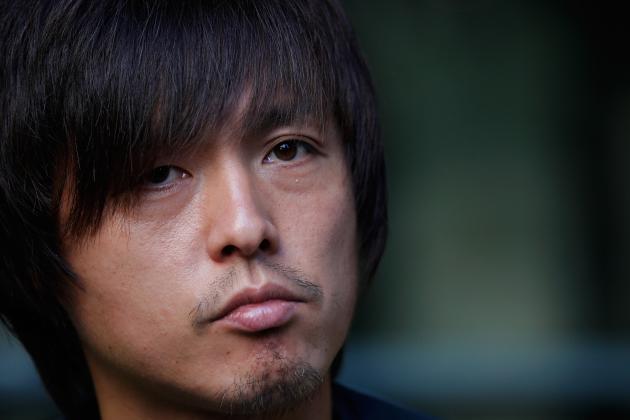 Dean Mouhtaropoulos/Getty Images

Everton left-back Leighton Baines gets away with having a rock star's haircut, veteran Japanese midfielder Yasuhito Endo does not.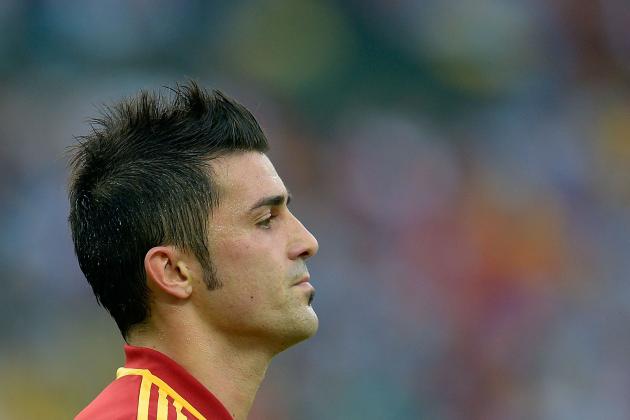 Alexandre Loureiro/Getty Images

In some ways, quite a cool lid, but perhaps for a 13-year-old, rather than a star striker approaching the end of his career.
Villa is attempting a renaissance of sorts, having come back from a number of devastating injuries. Unfortunately, however, it seems like Villa has had a little bit too much time on his hands during his time of immobility.
He has gone from being a no-nonsense striker to a fully blown fashion victim. They call this one the fauxhawk, and apparently it involves a lot of gel usage.
Let's hope Villa stays injury free in the near future.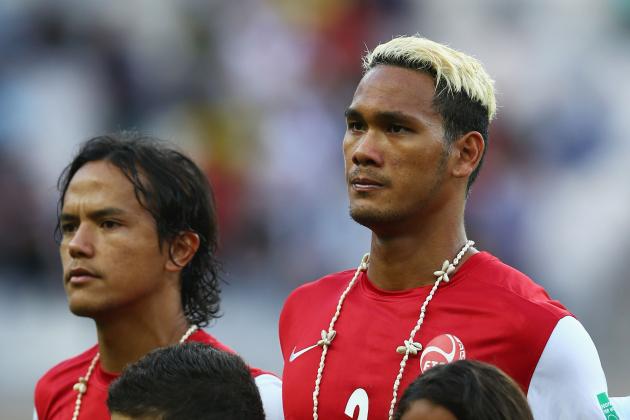 Ronald Martinez/Getty Images

The Tahiti team joked about disguising themselves as woodland animals for their sojourn in Brazil.
Fortunately, only Alvin Tehau believed the rouse. His badger impression didn't go down well, and the forward only started one game—the 10-0 demolition against Spain.
Apparently they're going for a sea life theme for the next Oceania Nations Cup—it will be fascinating to see what Alvin goes for.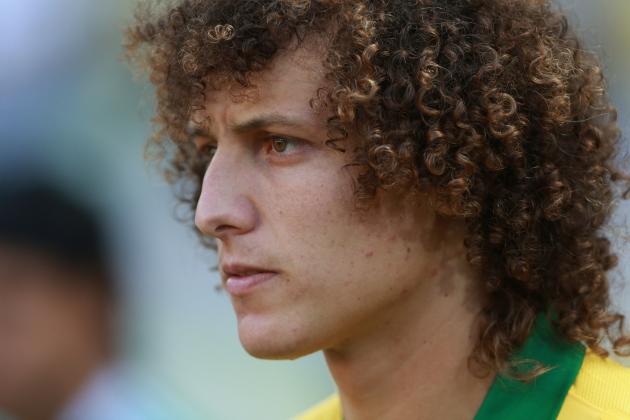 Scott Heavey/Getty Images

Bleacher Report's lyrical, satirical genius, Charles C. Lawley, once likened David Luiz's hair-do to his defending: "Wild, erratic, unpredictable, out-of-control and, at times, comical."
They say dogs are like their owners, but David Luiz's "mode-de-jeux" certainly has a lot in common with his flouncy, Sideshow Bob-esque locks.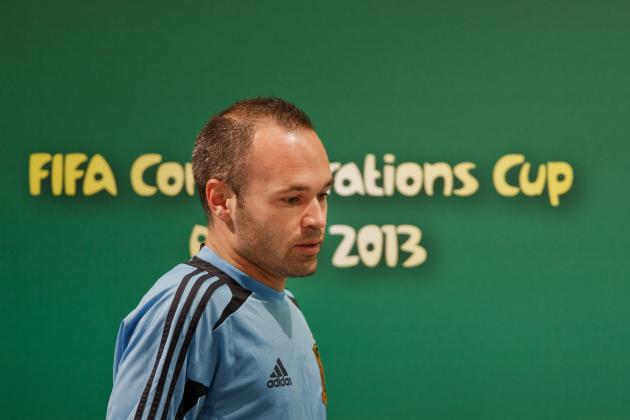 Jasper Juinen/Getty Images

Ah…Andres Iniesta, he's got the lot hasn't he…?
If only his hair and his forehead hadn't fallen out so drastically.
Claudio Villa/Getty Images

For a long time, Alessandro Diamanti's haircuts stole more of the headlines than did his play. He dazzled with a wild head of hair and also demonstrated a rugged side with a shaved skinhead look.
He didn't quite inspire West Ham fans quite like Paolo Di Canio, the fiery Italian forward he hoped to emulate upon his arrival at Upton Park.
The bonkers barnet is back, however, and the man who was once known as "the hairdryer" at West Ham has overcome disappointment in East London to forge a place for himself in the Italy setup.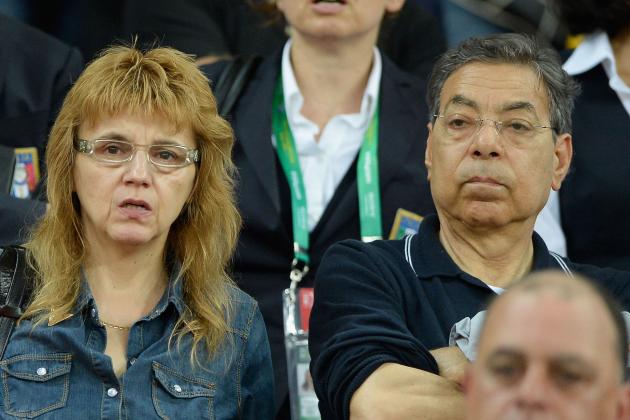 Claudio Villa/Getty Images

Not footballers, perhaps, but our final two entries really fall into the disastrous haircut category.
Stephan El Shaarawy's parents. Sabri and Lucia, clearly haven't taken as much time on their looks as their son—which is one positive at least—but the results are equally concerning.
His dad—Egyptian-born father Sabri—doesn't have a catastrophic head of hair but is clearly uncomfortable by his own hair/eyebrow combination.
For Italian Mum Lucia, however, things have gone all wrong. It looks a little bit like someone got a liiittle too into Rob Reiner's classic mockumentary This is Spinal Tap and decided the look would carry over from the 1980s all the way to the 21st Century.
It doesn't.