Cavs, Thunder, Mavs Shopping Draft Picks?
Use your ← → (arrow) keys to browse more stories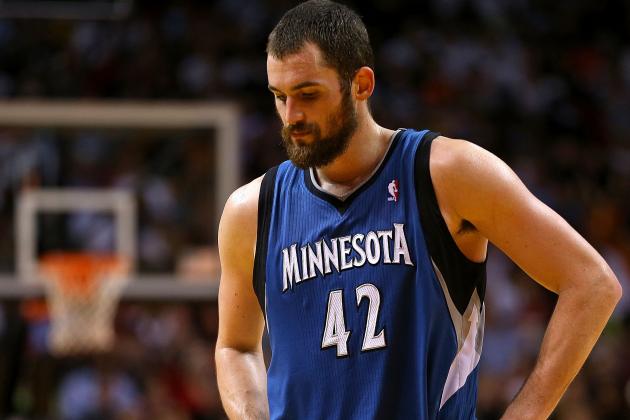 Mike Ehrmann/Getty Images

The Cleveland Cavaliers are down to a final list of three players for the No. 1 pick and hope to make a decision by Thursday morning, according to a source. The list is expected to include Alex Len, Nerlens Noel and either Otto Porter or Ben McLemore. Chad Ford reported on Monday that it could come down to Len and Noel. But the Cavs are also exploring trading the top pick since they're not in love with any one player who in a "normal" year wouldn't be a top pick. According to a source, Cleveland offered the No. 1 pick, Tristan Thompson and Dion Waiters to try and land Minnesota's Kevin Love. But new Timberwolves president Flip Saunders won't move Love.