Breaking Down Fantasy Football Potential for NFL Players on New Teams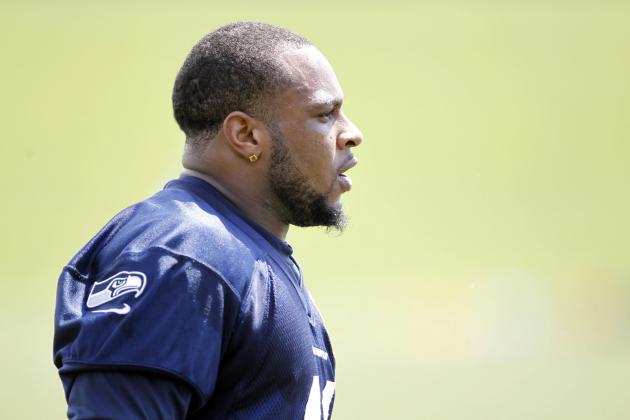 Joe Nicholson-USA TODAY Sports

Fantasy football owners, remember the hype surrounding Brandon Lloyd entering the 2012 season?
After breaking onto the scene in Josh McDaniels' offense in Denver and St. Louis, most fantasy football owners had Lloyd bound to be a top-20 fantasy football receiver with the knowledge he was going to be featured by the New England Patriots.
What ended up happening?
Lloyd was a major letdown, finishing the season with only 911 yards and four touchdowns, which led to his release this offseason.
With the 2013 fantasy football season right around the corner, owners do not want to make the same mistake as they did last year by taking a player on a new team extremely early in their league's draft. Here is a breakdown of the fantasy football potential for NFL players that are going to suiting up for different teams next season.
Begin Slideshow

»
Jim Rogash/Getty Images

Last season Matt Stafford set an NFL record with 727 pass attempts, with 144 of those going to running backs. The Detroit Lions' top running backs last season were Mikel Leshoure (34 receptions) and Joique Bell (52 receptions).
With the signing of Reggie Bush, you can say goodbye to any other running backs seeing a significant amount of targets from Stafford. Bush is one of the best pass-catching running backs and will see plenty of targets in 2013. The Lions signed him this offseason for this specific reason. Bush may split some of the carries with Leshoure, but if the Lions are looking to throw, you know that Bush is going to be in the game.
In his last two seasons with the Miami Dolphins, who have had a weak passing game, Bush still recorded 78 receptions. It would be shocking if Bush didn't record at least 60 receptions next season. Look to draft him as your No. 2 running back in PPR leagues or as a FLEX in standard scoring leagues.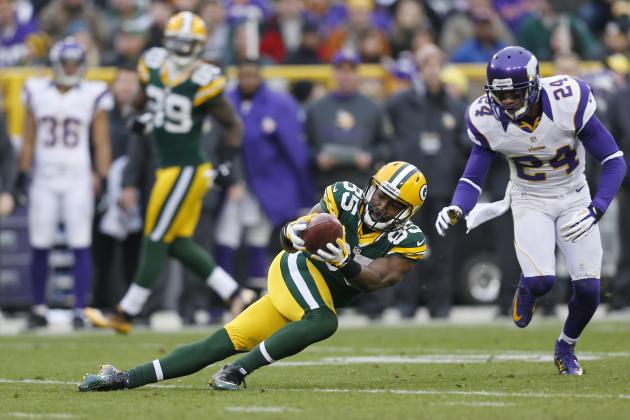 Joe Robbins/Getty Images

When you switch quarterbacks from Aaron Rodgers to Christian Ponder, you can only expect to lower your fantasy football stock.
After years of being Rodgers' go-to receiver, Greg Jennings is now a member of the AFC North rival of the Green Bay Packers, the Minnesota Vikings. For anyone that thinks Jennings is going to shine because he is the only legit receiving threat Ponder can throw to, similarly to Percy Harvin, that is making a huge mistake.
I'm not saying Jennings isn't worthy of being on your roster, but he certainly will not put up the same numbers he used to with the Packers. Fantasy football owners should draft him as nothing more than a No. 3 receiver.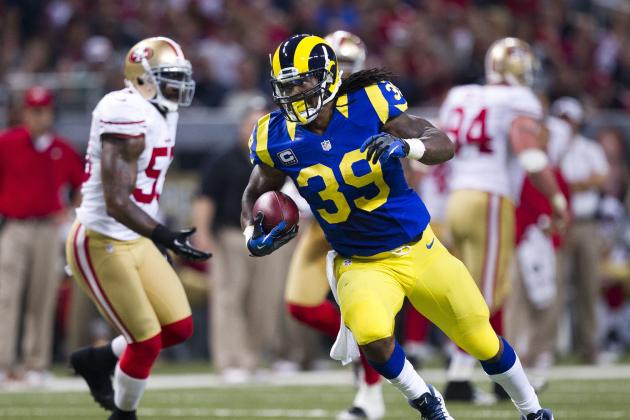 David Welker/Getty Images

Is there any NFL player you feel worse for than Steven Jackson? After running for at least 1,000 yards eight consecutive seasons, he never made it to the playoffs with the St. Louis Rams.
Finally, Jackson has gone to a team that is a legit Super Bowl contender in the Atlanta Falcons. Jackson has everything you want in a running back. He runs with power and speed, and he has great hands to catch passes out of the backfield. This is the same running back who once caught 90 passes in one season.
This is the first season when every fantasy football owner is going to get to see Jackson perform at his highest level. The Falcons have become more of a passing team, but that doesn't mean Jackson won't still get at least 20 touches per game.The Falcons are expected to utilize Jackson's pass-catching ability, and if everything turns out well, he will end up being a top 10 fantasy running back in 2013.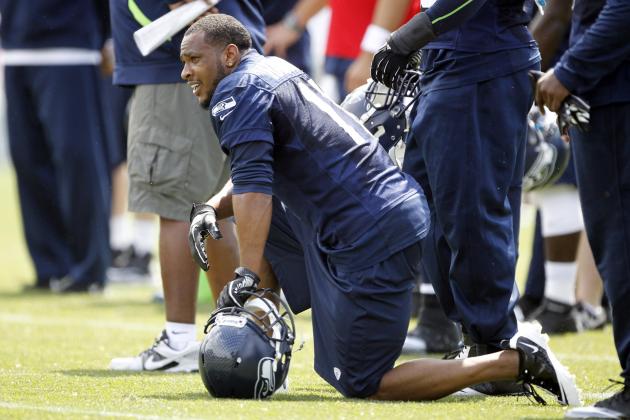 Joe Nicholson-USA TODAY Sports

If there is one thing that holds Percy Harvin back from becoming one of the best fantasy football wide receivers, it is his health. Besides that, Harvin is an absolute stud. Whenever he is on the field, Harvin is always bound to make a huge play, whether it's receiving, rushing or returning.
Over the last two seasons, Harvin has managed to be productive with Christian Ponder as his quarterback. Despite missing seven games last season, Harvin still managed to catch 62 passes for over 650 yards, scoring five touchdowns.
Now that Harvin is with the Seattle Seahawks, fantasy football owners need to be ready to see this man have a breakout seasons. Harvin is now the No. 1 receiver with a great quarterback throwing to him in Russell Wilson. If Wilson was able to make Golden Tate into a fantasy football receiver with value, imagine what he is going to turn Harvin into.
If Harvin had no injury problems, I would say he is a No. 1 fantasy football receiver heading into 2013. However, he is still worthy of an early-round draft pick as your No. 2 receiver.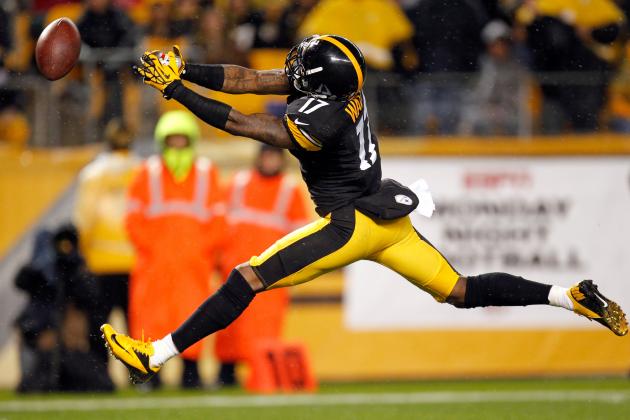 Gregory Shamus/Getty Images

If any fantasy football owner thinks that Mike Wallace is going to have a bounce-back season now that he is with the Miami Dolphins, think again. If anything, his stats are going to get worse.
Last season, Wallace was a bit of bust, only recording 836 receiving yards after notching at least 1,100 yards in his previous two seasons. Now that he is in the Dolphins offense, things are only to get worse.
For one, Ryan Tannehill is no where near as good as Ben Roethlisberger. The Steelers QB is a two-time Super Bowl champion, while Tannehill is going to be entering his second season in the NFL. Also, the Dolphins have no running game. Do you really think Lamar Miller is going to strike fear into any defense's eyes? If anything, opposing teams are going to encourage the Dolphins to try to run the ball, while they take away Wallace as being a deep threat.
Perhaps if the Dolphins had an established running game and Tannehill was a proven quarterback, Wallace would still have reasonably high fantasy football value. However, I wouldn't want him as anything more than a No. 3 fantasy football receiver in 2013.