Gavin Rees vs. Anthony Crolla: Preview and Prediction for Lightweight Bout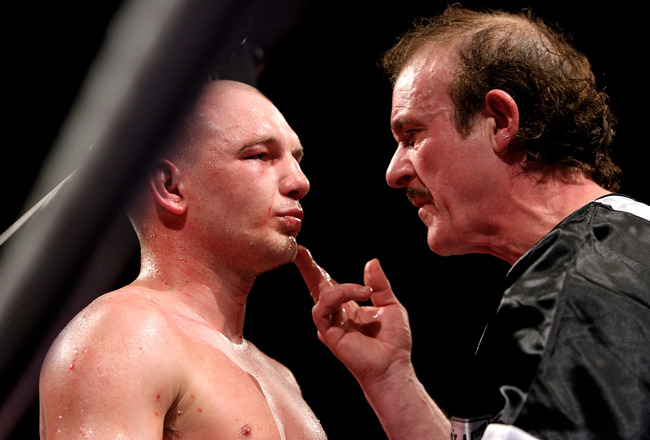 John Gichigi/Getty Images
On Saturday night in Bolton, England, Manchester native Anthony Crolla will meet the former WBA light welterweight champion Gavin Rees in a lightweight battle. This fight will be broadcast live in the United Kingdom on SKY Television.
For Rees, this is a return to action after going down by brutal TKO against rising phenom Adrien Broner last February. Crolla is coming off from a hard-fought draw with Derry Mathews in March.
These are two experienced professionals who come to fight. British fans should have a proper scrap to enjoy on Saturday night.
Tale of the Tape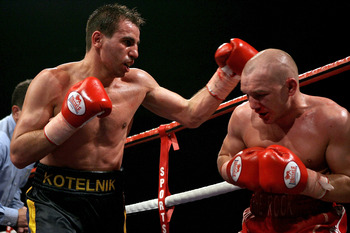 John Gichigi/Getty Images
| | | |
| --- | --- | --- |
| | Gavin Rees | Anthony Crolla |
| Record: | 37-2-1, 18 KOs | 25-4-1, 9 KOs |
| Height: | 5'4" | 5'8.5" |
| Weight: | 135 pounds | 135 pounds |
| Reach: | 64" | 67" |
| Age: | 33 | 26 |
| Hometown: | Newbridge, Wales | Manchester, England |
| Stance: | Orthodox | Orthodox |
| Rounds: | 200 | 166 |
Rees is giving up over four inches in height in this fight, but that's been the story of his career more often than not. He's been beating up taller men for a living since last century.
Rees has many more wins than Crolla and two fewer losses, and he has fought a much higher level of competition. His KO percentage is higher.
What Crolla has going for him is the fire of youth. He's fought the best of the domestic talent at lightweight and mostly been very successful. At 26, he's at the perfect point to risk a step up in class.
As a Manchester native, Crolla should be able to rally the crowd of the Bolton Arena to his side.
Main Storyline
This fight won't get a ton of attention in the United States, but it's a pretty big event in the United Kingdom and has significant implications in the lightweight division. The WBO Inter-Continental title is at stake.
It's not like anybody keeps track of who holds the Inter-Continental belt, but the winner will be a strong candidate for a title shot at WBO champ Ricky Burns of Scotland.
Burns-Rees would make plenty of sense as a fight for the British domestic market, and I would love to see it broadcast in the States. Rees showed a warrior's heart, going out on his shield against Broner. If he shows a return to strong form against Crolla, I believe HBO would be willing to bring him in for another fight.
If Crolla wins, it's a case of a journeyman/fringe contender stepping up his game. That's always a great story in this sport.
Strengths
Gavin Rees has been a rugged and durable, world-class fighter during his career. He has consistently demonstrated a fearless commitment to forcing his way inside on longer fighters, then roughing them up.
The advantages of physical length in boxing are obvious, but a smart fighter can develop tactical strengths out of any unusual body type. A fighter as short as Rees can be a tricky target for a taller fighter to catch up to.
Rees is good at evading punches and then banging up his opponents when they have leaned into vulnerable positions, trying to reach him. As the more experienced fighter, that's the sort of mistake he will look to lure Crolla into.
Anthony Crolla has fought a very high level of competition on the domestic scene in England. He's been a professional fighter for almost seven years now.
He has put in the time in the gym and has tested himself under fire in championship-length bouts against some of the best professional lightweight prospects in Great Britain. In baseball terms, he'd be a guy who has had some decent success in AA and AAA.
It's probably not realistic to expect him to blossom into a superstar in the majors. But if the stars align, he's got the tools and knowledge to make something special happen for himself.
Weaknesses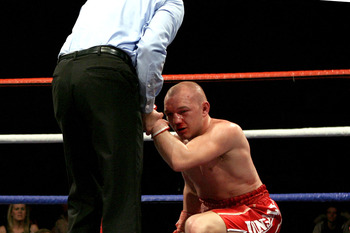 John Gichigi/Getty Images
Gavin Rees has managed to win plenty of high-level prizefights with his 5'4" frame and his 64" reach. But in his Round 12 TKO loss to Andriy Kotelnik in 2008, I do think it was primarily a reach disadvantage that caused him to get the worst of the exchanges in what was a pretty competitive fight for most of the way.
Rees was brutally TKO'd by Adrien Broner only four months ago. He's a tough nugget, but it's hard not to wonder how much that fight took out of him; 33 is a young age for a regular citizen, but not for a prizefighter who has been in the pro game for 15 years.
Anthony Crolla lost by Round 6 TKO to Derry Mathews in April of 2012. He managed a split-decision draw in the rematch last March. But Derry Mathews is a fighter Gavin Rees beat by Round 9 TKO in July of 2012.
The fighters Crolla has stumbled against are a quality of opposition Gavin Rees has been blowing away for almost his entire career. In 2008 Crolla lost to 3-8-1 Youssef Al Hamidi.
For a fighter to go from being TKO'd to fighting on even terms against an experienced fighter like Derry Mathews in less than a year is an accomplishment. It shows Crolla puts in his time learning his craft.
But if Crolla is stumbling like that against a fighter like Derry Mathews, he might not be ready for a fighter like Gavin Rees, or even have the physical tools for him.
Gavin Rees Will Win If...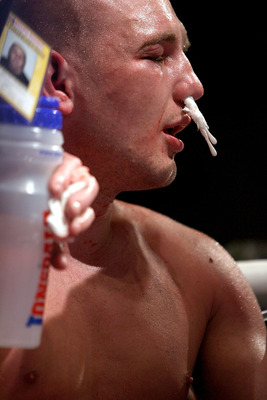 John Gichigi/Getty Images
Gavin Rees should look to jump on Crolla in the first round. He should try to rough him up early and rattle his confidence, if possible.
Rees wants to draw the much taller Crolla into trading at close range. If he can draw Crolla into a firefight, the less experienced fighter will likely square up, providing Rees with a nice target to pound away at on both sides of the body.
I think Rees should look to go downstairs relentlessly in the first few rounds of this fight. I'm willing to bet that Rees hits with more power than anybody else Crolla has fought.
Rees should pound Crolla's body early and really let the prospect think about how hard he is getting hit and how much pain he is feeling with a clear head.
Then, when Crolla's legs start to slow down, Rees should go upstairs and finish him off.
Anthony Crolla Will Win If...
Anthony Crolla is going to need to box smart to win this fight. He needs to take advantage of his length and stay behind his jab, while moving up on his toes.
If he can establish a strong jab, he can use it as an effective setup as the shorter Rees presses forward on him. He should look to jab, step backward, plant and deliver the right uppercut as Rees attempts to force his way into range. Then he should circle out behind the jab and look to do it again.
I haven't seen a lot of Crolla, but I don't get the impression that he generally fights like this. Still, in his Round 9 KO of John Watson for the British title, he showed good patience when it came time to finish off the shaken Watson. He took his time and threw a good variety of straight punches and hooks.
Crolla will need to commit to fighting a very disciplined fight, both mentally and in terms of his heart. He's going to feel a level of pressure in the ring he hasn't felt before. If he can adjust to that and concentrate on fighting a smart fight, he could catch fire and pull off the upset.
Prediction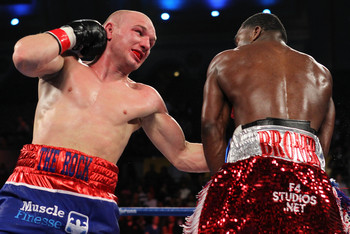 Ed Mulholland-USA TODAY Sports
I have been known to choose the occasional underdog to win a fight, but I'll be honest and admit that I just don't know enough about Anthony Crolla to pick him for that role.
Going purely by what I can tell pouring over the records on boxrec.com and watching video on YouTube, this looks like a nice comeback fight for Rees to get his feet back under himself before making a last push for a title against Ricky Burns.
At the same time, Rees is 33 and coming off a brutal TKO. This would hardly be the upset of the year. Crolla's record may not read like he's made from the stuff of legends, but it does indicate that he has worked at mastering this brutal and sweet science with a devoted sincerity.
He's overcome setbacks and shown improvement in performance in all of his rematches. Hard-nosed journeymen like him sometimes develop into legitimate contenders.
But I'm going with what feels like the safe bet and picking Gavin Rees to win, by Round 9 TKO.
Keep Reading