The Baltimore Ravens' Twitter account took a shot at the perceived lack of crowd at the Miami Heat's championship parade.
#BALTIMORE sure knows how to throw a party!!! #WorldChamps #Ravens pic.twitter.com/iEGWseLkBD

— Baltimore Ravens (@Ravens) June 25, 2013
The problem is other photos from the event in Miami don't paint the picture the Ravens used for their tweet.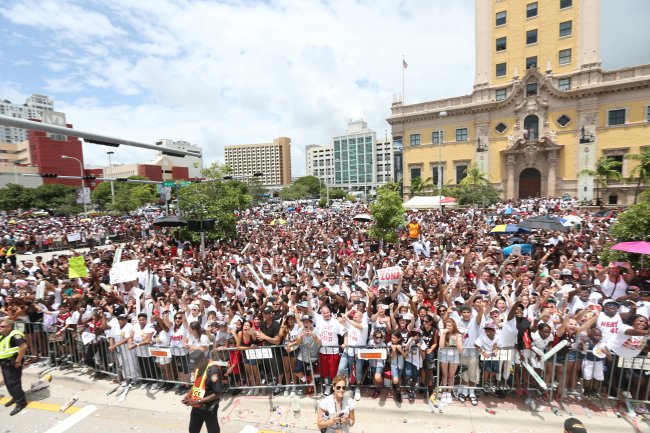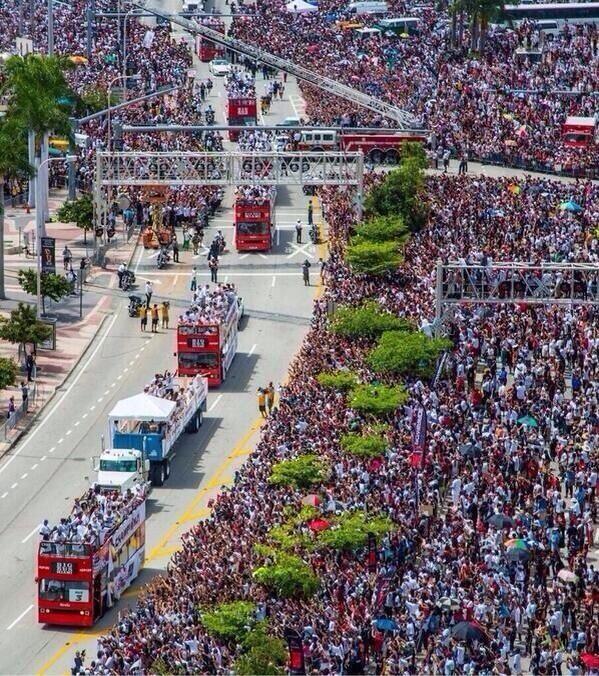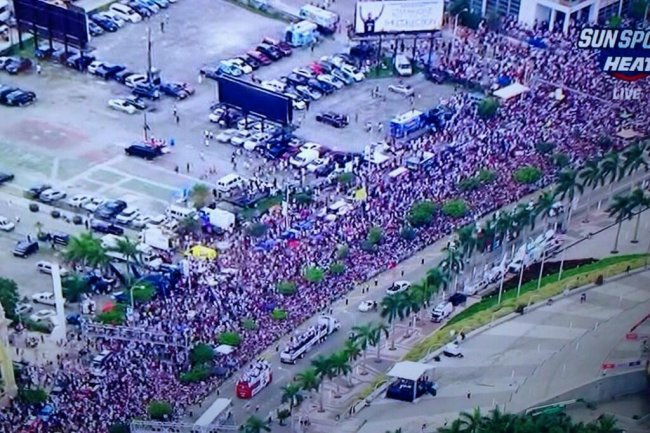 Some reports state that nearly 400,000 people showed up for the parade in Miami, while 200,000 fans reportedly showed up for the Ravens' Super Bowl parade in February.