What's the Goal for 2013?
Use your ← → (arrow) keys to browse more stories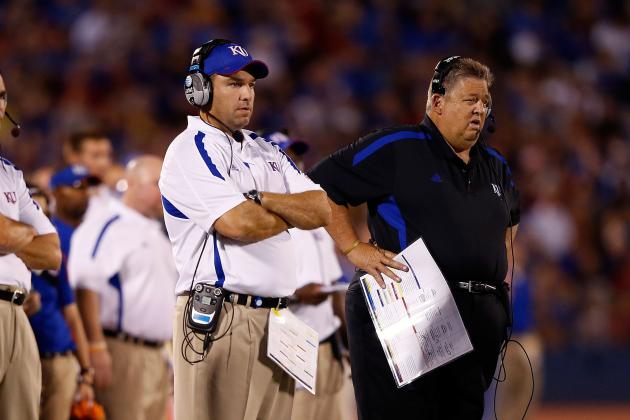 Jamie Squire/Getty Images

As I was reading an article in the paper last week, I started thinking about the upcoming football season. If you've been around for a while, you might recall that I wasn't a fan of hiring Charlie Weis when it happened and I wasn't much of a fan last season. I'm trying to come around to him, he talks a great game and appears to have a strategy for bringing the necessary talent to the Jayhawks. He seems to genuinely enjoy being at Kansas, representing the school, and the challenge he is faced with in building the program. Those are all huge positives for the man. However, Turner Gill also clearly had the first two characteristics...