The upcoming NBA draft is certainly going to shake up a lot of rosters and will alter what franchises look to do for the remainder of the offseason.
For now, front offices are reviewing their big boards and discussing with other organizations regarding moving up and down in the draft. Others have been negotiating deals for some of the top players in the league. Free agency will soon start, and that's only going to add to the craziness of the summer.
Here, I've got you covered on all of the latest rumors regarding whether the Bulls will trade, keep or extend Luol Deng, who could replace Doc Rivers in Boston and if the Timberwolves can pull off a deal including Derrick Williams.
Scroll down to get up to date with everything you need to know leading up to Thursday's NBA draft.
Mixed Signals on Deng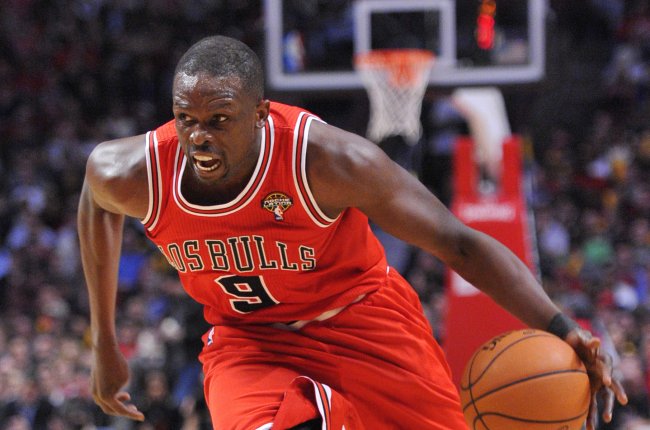 Rob Grabowski-USA TODAY Sports
Luol Deng has been a solid player over the course of his career, but in no way, shape or form is he worth the No. 3 overall pick in the draft. Marc Stein of ESPN recently reported that Chicago and Washington have had "exploratory discussions" surrounding the forward and third pick.
Apparently the Wizards weren't very impressed with what Chicago had to say, because Michael Lee of The Washington Post reports that Washington doesn't have any intention of trading the third pick in the draft for Deng. A source told Lee that there was "no truth" to the rumor.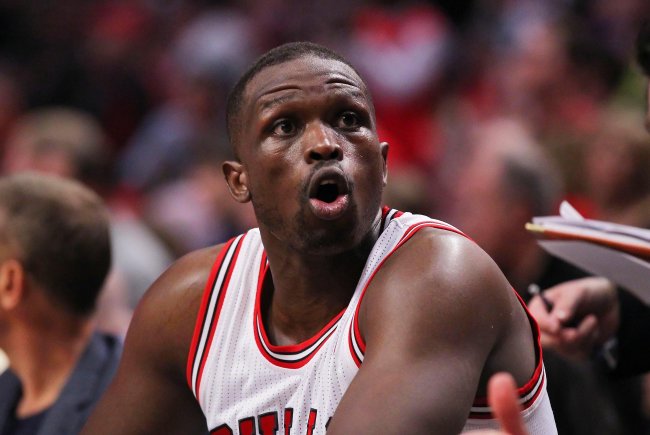 Dennis Wierzbicki-USA TODAY Spor
Deng, who will be an unrestricted free agent after next season, averaged 16.5 points in 38.7 minutes per game last season. He stepped up in a big way with Derrick Rose out with a torn ACL all season long.
Trade talk isn't the only buzz surrounding Deng. Adrian Wojnarowski of Yahoo! Sports reports that Deng and the Bulls have discussed an extension. Wojnarowski says that head coach Tom Thibodeau considers Deng an "indispensible" part of the roster.
But, nope. Deng's agent, Herb Rudoy, told Nick Friedell of ESPN Chicago that the two sides aren't talking. I suppose we'll never see reports involving Deng that don't conflict each other.
Boston Looking At Young Coaches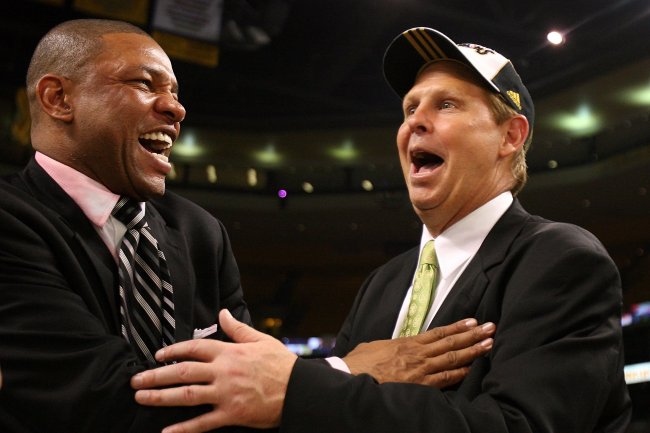 Elsa/Getty Images
The search for the next head coach of the Boston Celtics has begun.
Boston dealt Doc Rivers to Los Angeles and Mark Murphy of the Boston Herald reports that the coach will sign his contract with the Clippers on Wednesday. The deal leaves a void at the helm for Boston. But not to worry, as president of basketball operations Danny Ainge seems to have it under control.
Ainge wants to take a better look at assistant coach Jay Larranaga, so he will coach Boston's summer league team, according to Adrian Wojnarowski of Yahoo! Sports. Wojnarowski also reports that Boston will consider "several younger and lower-profile candidates" to fill Rivers' position.
Doug Pensinger/Getty Images
That likely means no Stan Van Gundy or George Karl in Boston.
While Larranaga appears to be the leading candidate for the job—even though it's still early—Wojnarowski writes that Rivers may have interest in bringing the assistant along with him to Los Angeles. If Boston is serious about naming him the head coach, Ainge needs to act quickly in order to prevent him from going west.
One outside-the-box candidate is former Celtics forward Antoine Walker. Walker has expressed interest in coaching the Celtics, according to Gary Washburn of The Boston Globe. If Boston were to bring Walker in, don't be surprised if the Celtics break the record for most three-pointers attempted in a season.
T-Wolves Seek Top Pick For Williams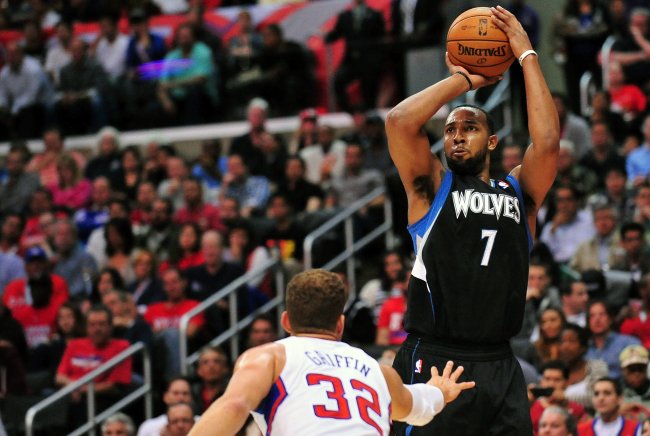 Gary A. Vasquez-USA TODAY Sports
The No. 9 pick in the NBA draft will give the Timberwolves a good player to add into the mix with Kevin Love and Ricky Rubio. But Minnesota isn't convinced that it can't do better by trading for one of the top picks. The goal is move into the top three, according to Sam Amico of Fox Sports.
Jerry Zgoda of the Star Tribune reports that the Timberwolves will be looking into if anyone has interest in Derrick Williams:
No surprise, but I'm hearing again fresh tonight that the Wolves continue to offer DWilliams around to see what they can get for him

— Jerry Zgoda (@JerryZgoda) June 25, 2013
Amico reported that Williams and the No. 9 pick, among other pieces, could help them move up considerably in the first round. Amico even said that there were discussions with the Cavaliers about landing the No. 1 overall pick. Williams and the No. 9 pick doesn't seem like enough for Nerlens Noel or another top prospect.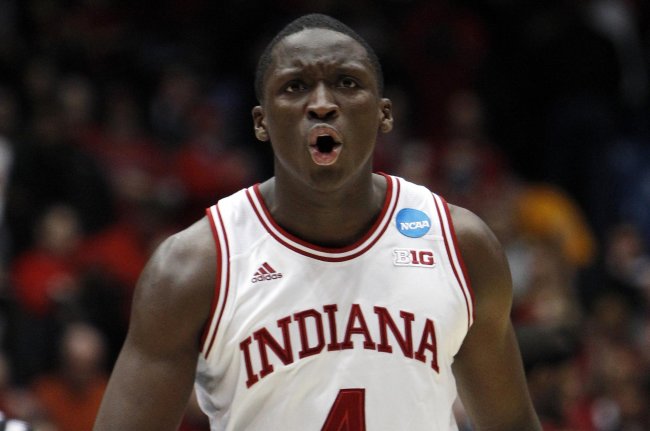 Frank Victores-USA TODAY Sports
Victor Oladipo is the prospect that Minnesota has its heart set on, according to Marc Stein and Chad Ford of ESPN.
It seems highly unlikely that Oladipo would slip all the way down the No. 9. The Timberwolves would need to move to the top five at the very least in order to have a chance at taking the former Indiana shooting guard.