NBA Draft 2013: Reviewing Most Polarizing Prospects in the Class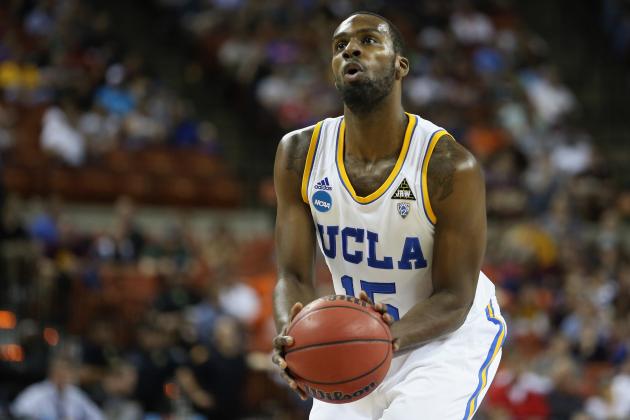 Ronald Martinez/Getty Images

It seems like every player in the 2013 NBA draft comes with giant question marks.
In a year without any sure-fire superstars, teams will have to rely on their own scouting to judge whether a player will become an All-Star or a bust.
As a result, there are plenty of polarizing players in the class. A player that would be drafted first overall might not even be on the board of another squad.
Here is a look at the most divisive prospects available and how they are looked at by NBA general managers.
Begin Slideshow

»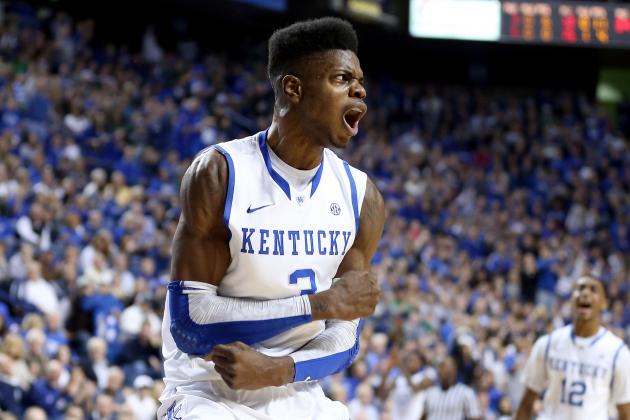 Andy Lyons/Getty Images

Why Teams Should Take Him: Since people started preparing for the 2013 NBA draft, Nerlens Noel has been considered the best player in the class. He is an elite shot-blocker and his defensive ability will almost certainly translate to the next level.
On the offensive end, he has shown enough intelligence and athleticism to believe that he could be an above-average scorer that can be a secondary option. Still, his defensive skill could make him an All-Star.
Why Teams Should Stay Away: The first problem with Noel is his injury. He tore his ACL during the college basketball season and is not expected to return until at least Christmas.
While plenty of players have returned from this injury to have successful careers, a team will have to expect basically zero production in his rookie season.
In addition, he was not too safe of a prospect to begin with. He is incredibly skinny for a center and could get pushed around down low. He also is far from polished on the offensive end. Noel could easily be a forgotten man on the bench throughout his career.
Best Fit: No. 1 Cleveland Cavaliers
Cleveland has plenty of options for the first overall pick, but Noel should be really hoping that he is the one selected. While this would help bring more money and prestige to the former Kentucky player, it would also be the place to make the most out of his ability.
The Cavaliers struggled defensively last season and a guy like Noel could make everyone better. Point guard Kyrie Irving will also get the best out of the big man on the offensive end of the court.
All of this will make the Cavs a playoff team in a hurry.
Why Teams Should Take Him: Alex Len has the ability to be one of the better centers in the NBA. He has shown the skill to score around the basket, off the dribble or as a face-up shooter.
With the Ukrainian's size and skill, there is plenty of reason to believe he will be able to be a serious offensive threat in the NBA that will be incredibly difficult to defend.
Why Teams Should Stay Away: Despite all of his skill, Len has not been consistently productive throughout his college career. This past year at Maryland, he averaged only 11.9 points and 7.9 rebounds.
The fact that he was able to succeed against the best teams and players in the country but struggled in smaller contests is also concerning. There could be a problem with work ethic and motivation on a game-by-game basis.
Finally, he is not much of a shot-blocker for his size, although he still has the lateral quickness to defend pick and rolls.
Best Fit: No. 6 New Orleans Pelicans
Even though New Orleans drafted Anthony Davis a year ago, he played mostly power forward this past season instead of center. He can remain in that position with Len coming in as center and the two would complement each other perfectly.
With Davis' ability as a rim protector and Len's skill on the offensive end, these two could create one of the best young frontcourt tandems in the NBA.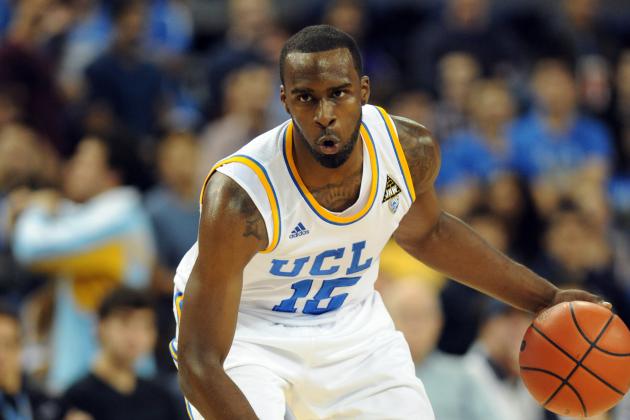 USA TODAY Sports

Why Teams Should Take Him: While it is important to find complete players who help a team in as many ways as possible, it is scoring that wins games. Shabazz Muhammad is as good of a pure scorer as anyone in the class with an ability to shoot from outside or drive to the rim.
If given free range by his coach, he will be able to take over games and be a go-to scorer at the next level. Most importantly, he has the attitude to pull that off, which is something that should not be overlooked in the draft.
Why Teams Should Stay Away: There is still a lot left to improve with his game on both ends of the court. He does not have a complete arsenal as a scorer and he does not fill up the box score as well as a wing should.
Although this is not normally a problem for a freshman, scouts expect a player to be more advance by his real age of 20. He was originally thought to be 19 years-old until it was found out that he was lying about his age.
This also creates more character concerns that could cause an organization to simply avoid the player altogether.
Best Fit: No. 9 Minnesota Timberwolves
In reality, it is more likely that the Timberwolves choose to draft a shooting guard like C.J. McCollum or Kentavious Caldwell-Pope, but Muhammad will still help out in the needed areas.
Minnesota needs perimeter shooting and a guy who can take over on the offensive end. Muhammad fits that description and could truly reach his potential in this spot.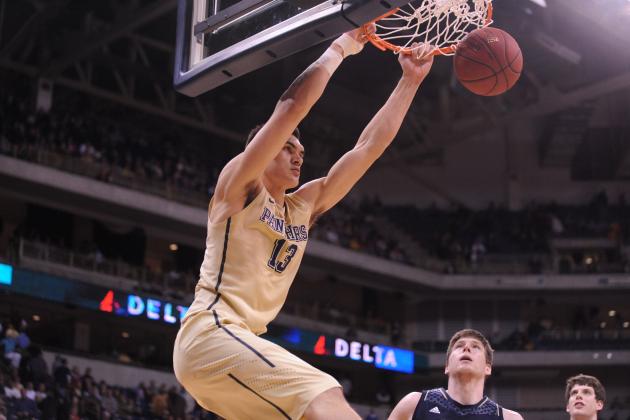 USA Today SPORTS

Why Teams Should Take Him: When you can find a legitimate seven-footer with good athleticism and coordination, it is usually worth the risk. Steven Adams has been impressive in the pre-draft process as he has the look of a true NBA center.
If he can get it together on the offensive end, his strength and defensive ability could carry him far as a professional. Considering how inexperienced he is, there is plenty of room to grow.
Why Teams Should Stay Away: Adams might be the least polished player in the entire class. As a freshman last year, the center averaged only 7.2 points and 6.3 rebounds per game, and most of those points came on dunks.
The New Zealand native looked lost at times this year on the offensive end and he rarely displayed the ability to create his own shot. Any team that takes him will have to be very patient in his development and hope that he succeeds down the road.
Best Fit: No. 11 Philadelphia 76ers
Philadelphia has talent on the roster, but it had very little production from the frontcourt this past season. It is clear that the team needs to find a big man to turn things around.
Although the squad is close enough to the playoffs that it might want to draft a player that could contribute earlier like Cody Zeller, patience might pay off by grabbing Adams at this spot. He could pair with Jrue Holiday to make quite an imposing combo down the road.
Why Teams Should Take Him: Ricky Ledo has everything you could want in a shooting guard. He has size and athleticism to finish at the rim. If defenders give him space, he can knock down 3's at a high rate.
When he is on the court, he seems to know exactly where to find space to give himself an opportunity to succeed. While it is unlikely he plays point guard in the NBA, he has the ball-handling ability to run the offense in short doses if needed as well.
Why Teams Should Stay Away: Thanks to academic issues, Ledo did not play at all for Providence this past season. This will not only make him rusty, but it did not give teams a chance to evaluate the player at a high level.
This is also contributes to character concerns that have been dating back to high school of a player that is not truly focused on his future.
Whichever team grabs him will have to hope that the potential he shows in practice will translate into games on a consistent basis.
Best Fit: No. 27 Denver Nuggets
Due to his inexperience and overall risk, it would be surprising to see Ledo land somewhere in the lottery. After that point comes teams that are looking for immediate help, which is something the guard cannot necessarily provide.
He needs a team where he can be brought along slowly, and Denver's depth will allow that to happen. In a few years, he could be a steal for this up-and-coming squad.
Follow Rob Goldberg on Twitter for the latest updates in sports.