Which Blackhawks Names Will Be Left Off the Stanley Cup?
Use your ← → (arrow) keys to browse more stories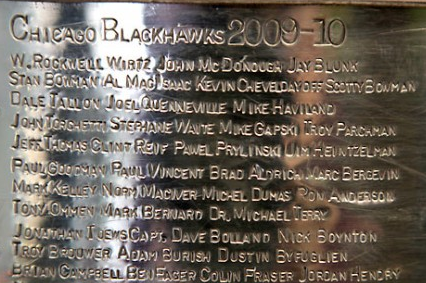 Courtesy of TheHockeyWriters.com
With the Blackhawks having claimed their second Stanley Cup in three years – fifth in franchise history – engraver Louise St. Jacques will soon be dusting off her tools. The names she'll be engraving, though, are not yet set in stone. (Or sterling silver, to be exact.