Fantasy Baseball: 6 Big-Name Veterans You Need to Stop Clinging onto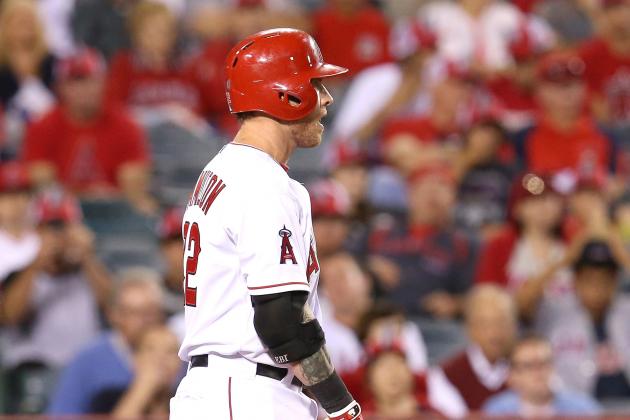 Stephen Dunn/Getty Images

Fantasy baseball always allows you to have allegiances. Every fantasy GM has certain players that they draft every year and have a personal attachment to. Whether it be that they gave them excellent value in year's past or they believe they will breakout in the upcoming season, it is only natural to favour some players over others.
So what happens when that player so far under-performs that he should be dropped from your starting lineup? It is always a tough line to cross to drop that high draft pick but when you get up to the line, you need to consider it.
Cross that line friend, you will feel very relieved.... whether here are six 'elite' players that you should stop clinging to in your daily lineup.
Begin Slideshow

»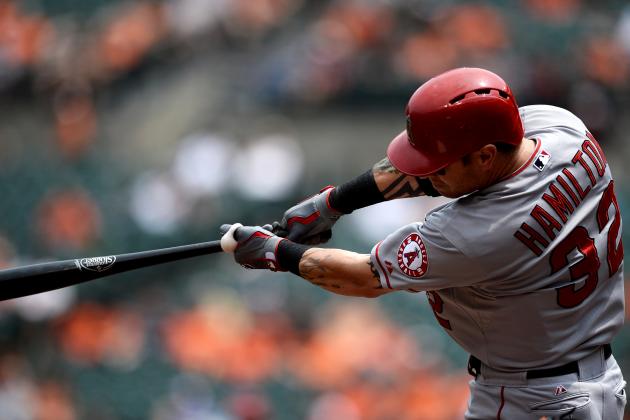 Patrick Smith/Getty Images

Josh Hamilton has clearly lost his swing this season. How could one attribute the natural loss of skill from the one deemed 'The Natural?'. Your guess is as good as mine, but he is slowly turning into the Dunn/Alvarez type (home run or strikeout).
He currently has 76 K's in 275 at-bats and only 10 home runs.
Get what you can but don't rely on a turnaround.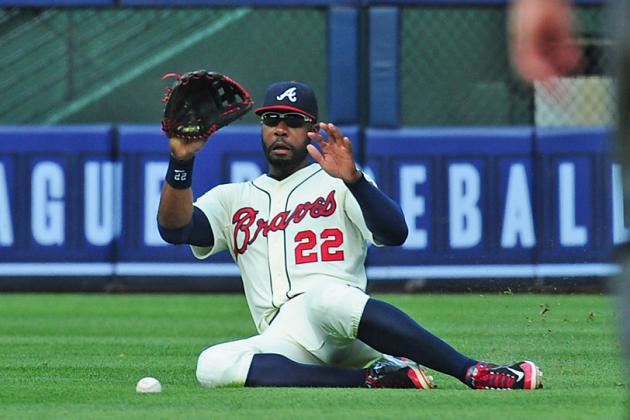 Scott Cunningham/Getty Images

Jason Heyward (the second JH in this group) has struggled all season. I won't lie, I expected big things from JHey this year, but he can barely stay afloat above the Mendoza line.
An OPS of .644 won't cut it, and you should not rely on him in your lineup on a daily basis.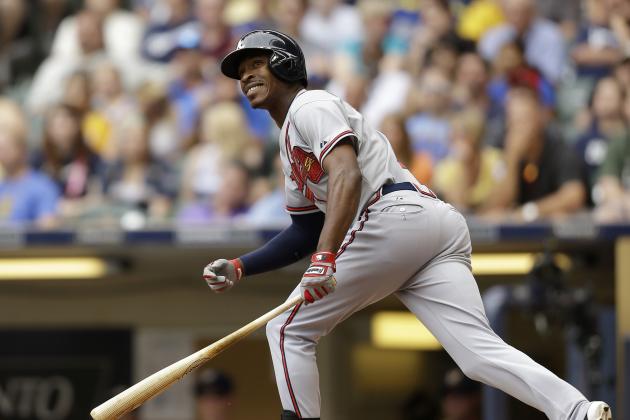 Mike McGinnis/Getty Images

What else can we say about B.J. Upton? He is 'slowly' coming around (his average has increased by .100 in June versus April or May) but he is still struggling and barely running.
He has 82 K's in 228 at-bats (36 percent clip). Moreover, he has just 16 extra-base hits.
He is struggling to acclimate to Atlanta and the hitting coaches have tried everything.
Great investment!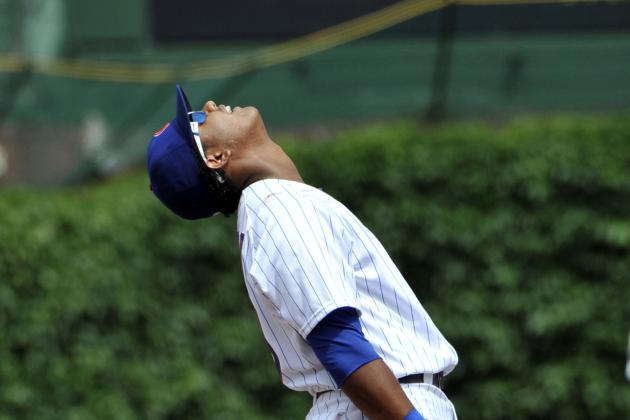 David Banks/Getty Images

Starlin Castro was supposed to be the poster-boy for gradual improvement, but instead he decided to be terrible in 2013. Castro has a .582 OPS, which is laughable to go along with three home runs and a 5:1 K:BB ratio.
With only six stolen bases and a .228 average, I'm sure there is better production at shortstop on your wire.
Has he improved from his terrible start? No; he has gotten worse, hitting a paltry .131 in June.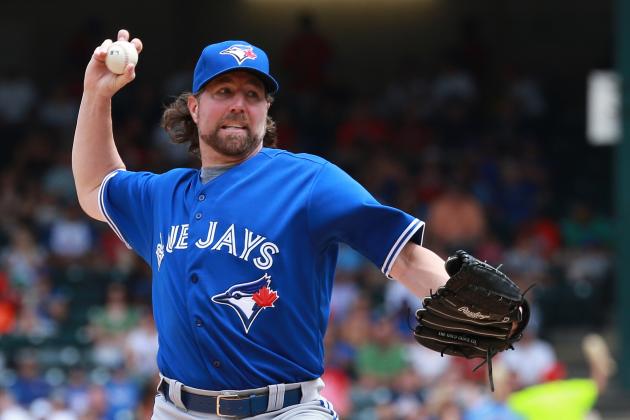 Rick Yeatts/Getty Images

I was skeptical of this acquisition from the get-go, but Dickey has been consistently inconsistent. His ERA is over 5.00 and he has given up six earned runs or more in four of his past six starts! That is madness! To make it even tougher to let go of Dickey, the other two starts in his past six? One earned run in 13-plus innings.
As sexy as those outlier starts are, you cannot have an 'ace' on your squad giving up that many runs.
Hopefully the summer helps his knuckler dance, but you can't go on at this point with him in your lineup.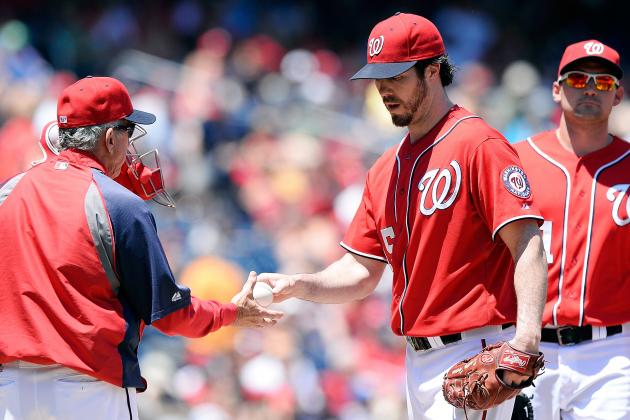 Patrick McDermott/Getty Images

Dan Haren has been consistently bad all season. His name still resonates among fantasy GMs as someone who can turn it around and he has already been traded three times in my main keeper league. Everyone sees the strikeout potential and think they can get value on the dollar.
Don't be one of those guys.