College Basketball Summer Reading List: 10 Books Every Fan Should Pick Up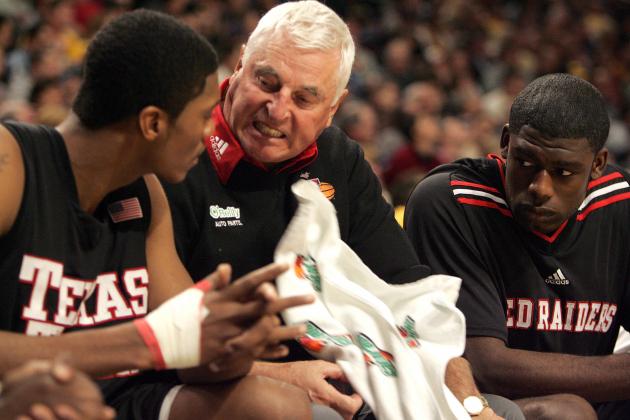 Jonathan Daniel/Getty Images

The 2013-14 college basketball season is still over 100 days from starting.
Rather than waiting until mid-October to get in the mood for another awesome year of buzzer beaters and surprising upsets, take advantage of the summer to tear into some great books on college hoops.
Here is a recommended reading list that will help you get behind-the-scenes stories from some of the best sports journalists in the business.
Begin Slideshow

»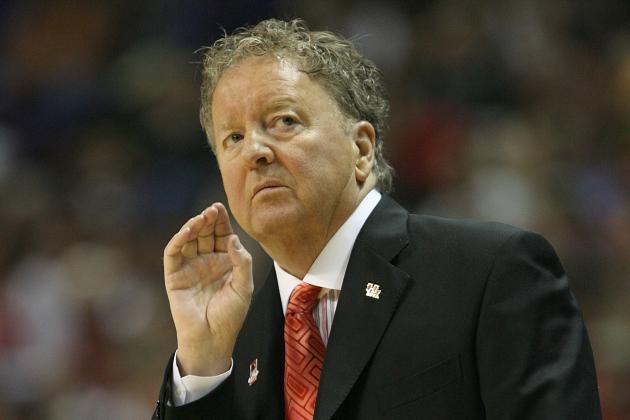 Otto Greule Jr/Getty Images

When you look behind the scenes of something, you may be surprised by what you find.
Tom Penders' had an extensive and notable college basketball coaching career.
His most recent University of Houston bio states that he posted a 638-438 36-season record, taking four different schools (Rhode Island, Texas, George Washington and Houston) to the NCAA tournament.
"Dead Coach Walking: Tom Penders Surviving and Thriving in College Hoops," gives us the chance to see the good, the bad and the ugly of Penders' four decades spent in college basketball.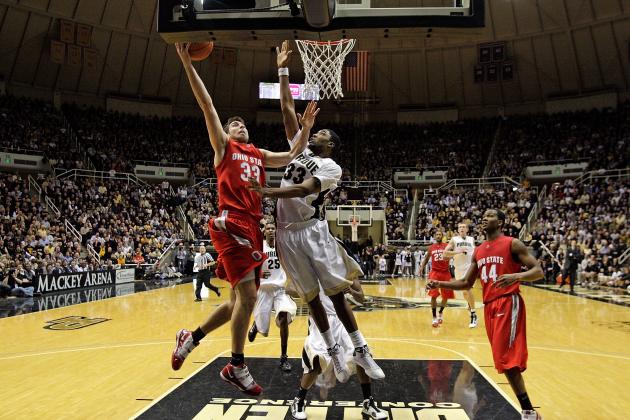 Andy Lyons/Getty Images

Not everyone can relate to superstars and celebrities.
Almost everyone knows what it is like to ride the pine, sit the bench or be the last person chosen.
Mark Titus was a four-year member of the Ohio State Buckeyes' men's basketball program. During his collegiate hoops career (if you can call it a career), Titus scored a grand total of nine points.
"Don't Put Me In, Coach: My Incredible NCAA Journey from the End of the Bench to the End of the Bench" is not hard-hitting investigative journalism. It is an irreverent and light-hearted look at life inside of NCAA basketball.
Among other humorous incidents, Titus tells about the time that he turned down OSU head coach Thad Matta's offer to put him in a game. "Nah, I'm good."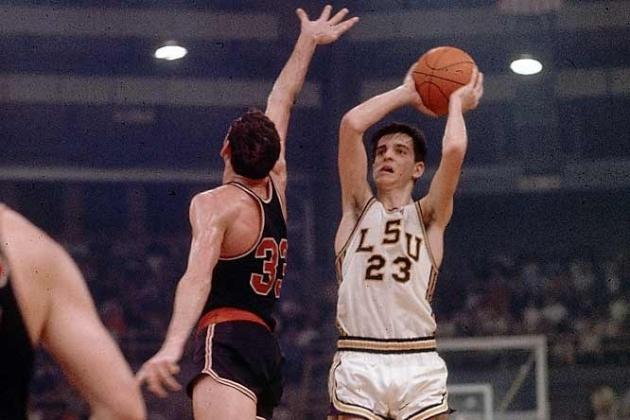 Most books that are primarily photographs don't deliver much content.
Not so with Shooting the Pistol: Courtside Photos of Pete Maravich at LSU.
Along with some wonderful shots of the greatest scorer in NCAA basketball history, Danny Brown's work provides numerous narratives that bring you back into the action of Maravich's seminal career.
Through photographic storytelling, we are included in on Maravich's highest of highlights, as well as some moving personal moments.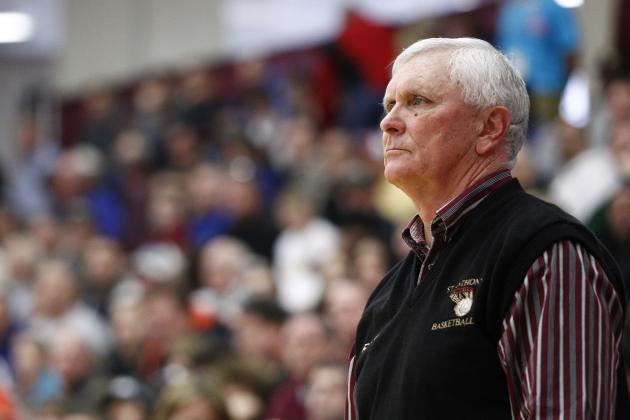 Mark L. Baer-USA TODAY Sports

If you mention the name "Hurley" in a conversation about basketball, most people would think that you are talking about the scraggy Duke point guard from the early 1990's.
But, Bobby Hurley's dad, Bob, is one of the most successful high school coaches of all time.
Adrian Wojnarowski's The Miracle of St. Anthony: A Season with Coach Bob Hurley and Basketball's Most Improbable Dynasty details a spectacular season-long (2003-04) chronicling of what happens when exceptional athletics meets concerned care.
One of the more striking features of this book is Hurley's spot-on sense about what should be done to help his players reach their maximum potential on and off the court.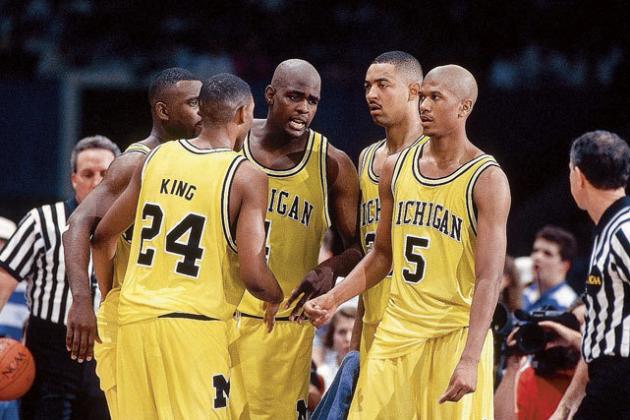 Love them or hate them. Admire their confidence or frown about their edgy smugness.
The Fab Five were one of the most talented and self-assured groups to ever come together in college hoops.
Mitch Albom's The Fab Five: Basketball Trash Talk the American Dream captures the true attitudes and actions of the group that exploded onto the collegiate basketball scene.
Albom does a fantastic job of painting real pictures of who these young ballers were and what they did on their way to carving out their place in sports history.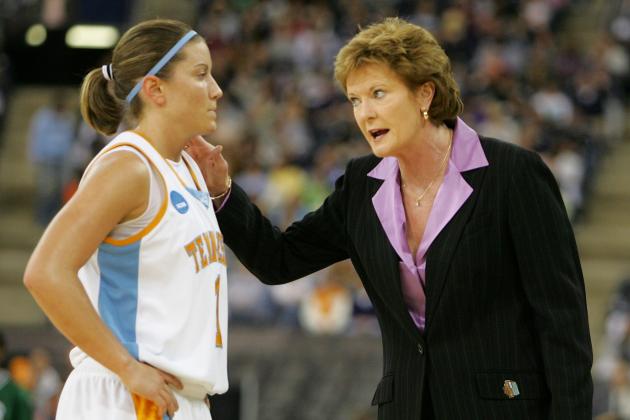 Andy Lyons/Getty Images

No NCAA basketball coach has more wins than Tennessee's Pat Summitt.
Not even Coach K has more W's than the woman who posted a 1098-208 record from 1974-2012.
Sum It Up: 1,098 Victories, A Couple of Irrelevant Losses, and a Life in Perspective gives us a chance to hear from the winningest collegiate hoops coach who started her fabled career as the Lady Vols head coach at age 21.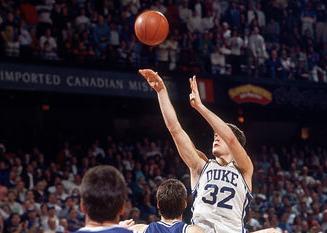 wordpress.com
You have seen Christian Laettner's "Shot."
You should read the book that details the entire game that preceded the most amazing play in college basketball history.
The Last Great Game: Duke vs. Kentucky and the 2.1 Seconds That Changed Basketball is an excellent account of the Kentucky vs. Duke game on March 28, 1992. These two collegiate heavyweights couldn't have played a more closely matched game.
Even if you are not a Kentucky crusader or a Duke devotee, this is a nice slice college hoops glory.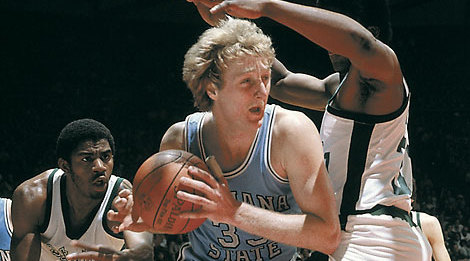 The NCAA men's college basketball tournament has been in existence since 1939.
However, the 1979 edition, featuring the legendary match-up between Larry Bird and Magic Johnson permanently altered the annual event.
When March Went Mad: The Game That Transformed Basketball by Seth Davis shares nonstop accounts of how this one season and this illustrious showdown truly birthed the exciting experience that we now commonly refer to as "March Madness."
Whether these stories are a trip down Memory Lane or the first chance to take it all in, this book is excellent.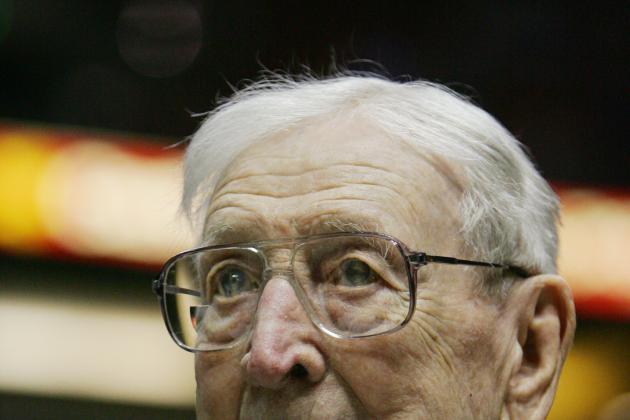 Lisa Blumenfeld/Getty Images

No Division I men's college basketball coach has won more NCAA tournaments than John Wooden.
No Division I men's college basketball coach has done more to establish timeless standards for winning on and off the court than John Wooden.
That's why "They Call Me Coach" is such a fantastic read.
You get the chance to hear about the players and teams that he coached. You also have an exceptional chance to get inside the values, viewpoints and philosophies that are the foundation and basis for Wooden's success.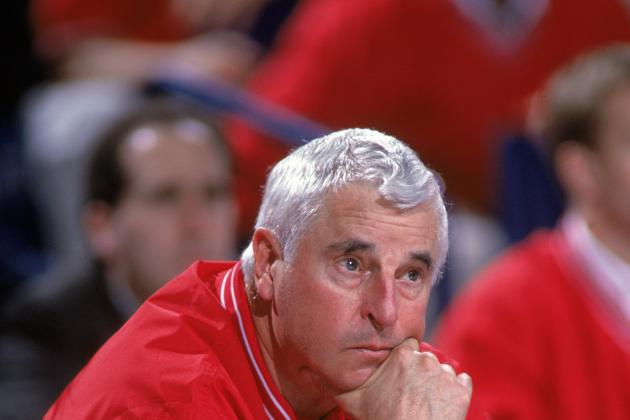 Rick Stewart/Getty Images

Spending a year with anyone would be an educational experience.
Spending a year with Bob Knight when he was coaching Indiana would have been enlightening on so many levels.
That is exactly what award-winning author John Feinstein did during the 1985-86 season. The result of this was one of the best-selling sports books of all time: A Season on the Brink: A Year with Bob Knight and the Indiana Hoosiers.
He had full access to Knight and the team. If you are the least bit familiar with Knight, you already know that there are some astounding stories in Feinstein's work.
As a result of this expose, C-Span's Q-and-A.com states that The NCAA "passed a rule that said no member of the media could be in the locker room of a team before or during a game."