Bargain Bin Options in 2013 Free Agency for NY Knicks to Revamp Bench Attack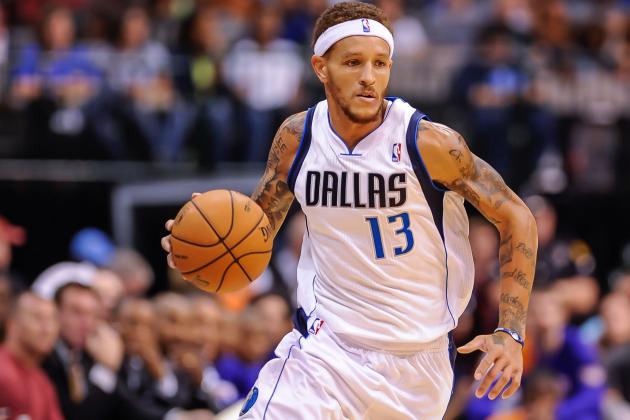 Jerome Miron-USA TODAY Sports

With limited cap space at their disposal, free agency is going to be tough for the New York Knicks, but there are some hidden gems on the market that could help boost their bench for a reasonable price.
After they spend the $3 million taxpayers' exception—which they may well have to use on their own free agents—New York will have only the veteran's minimum at their disposal, which really limits the range of players they can target.
Still, if they manage to address a need in the draft and re-sign J.R. Smith, Chris Copeland and Kenyon Martin, they can afford to look to the bargain bin to find a rotation player.
There are some decent players who could be available for the veteran's minimum, so let's take a look at the top six the Knicks could realistically acquire.
Begin Slideshow

»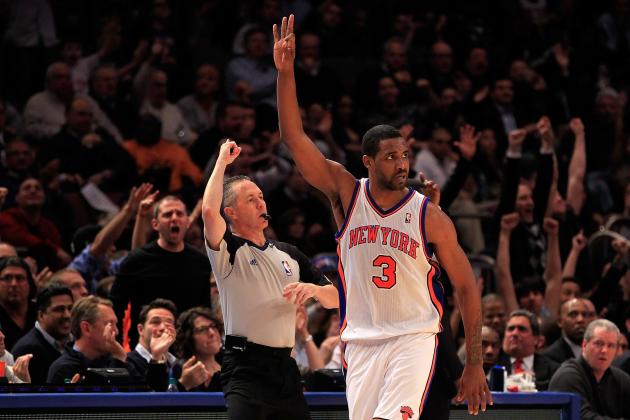 Chris Trotman/Getty Images

Back in the 2011-12 season, Shawne Williams emerged as an important player for the Knicks, shooting well from beyond the arc and playing tough defense in the post.
On the season, Williams averaged 7.1 points and 3.7 rebounds, and did so while shooting 40 percent from downtown.
Since then, Williams has fallen out of the NBA entirely, after disappointing in his only season with the New Jersey Nets and subsequently suffering a major foot injury.
According to the NY Post, Williams is looking to return to basketball, and the Knicks are ready to work him out this week.
If he's in shape, this is someone who can still be a contributor to a team like this, with a skill set that perfectly matches what the Knicks are trying to do.
Williams is someone who can spread the floor when Carmelo Anthony is working in the post, but he is also a versatile defender, which will allow New York to play small ball without losing out on the defensive end.
For the veteran's minimum this would be a relatively low-risk move for the Knicks, who could cut ties with Williams easily if he looks more like the player he was at his other stops in the NBA.
USA TODAY Sports

Not long ago, Josh Selby was considered to be one of the best high school prospects in America, but he underperformed at Kansas before falling to the second round of the 2011 Draft.
In his two NBA seasons, Selby hasn't really had a chance to prove himself. Instead, he has spent a significant time competing in the D-League, where he has averaged 17 points per game at multiple stops.
There's no doubt that Selby has the talent to play at this level, and he may be able to prove that given the opportunity to contribute off the bench for a team like the Knicks.
He can provide the energy and penetration the team needs at the back-up point guard position, so this could be a good fit for both sides.
Furthermore, Selby is good friends with Carmelo Anthony—to the point where Melo even wanted the front office to draft him back in 2011.
New York doesn't need to commit to bringing in Selby, but instead can simply offer him a chance to perform in this year's summer league. If he does, he can earn a camp invite and compete for the job with other potential low-cost options at the position.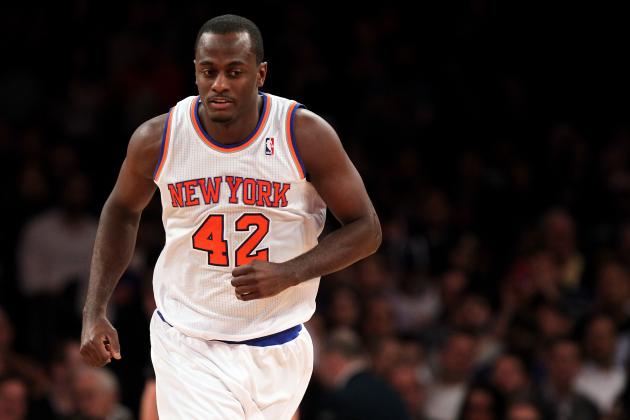 USA TODAY Sports

When the frontcourt injuries started to pile up late last season, the Knicks turned to Earl Barron to add depth.
Unsurprisingly, he didn't appear for New York in the postseason, but in the one regular season game he played it looked like he might actually be a decent player. In 37 minutes, Barron scored 11 points and grabbed 18 rebounds, showing an ability to spread the floor and finish around the rim.
Of course, the Knicks shouldn't sign him based on just one game, but a career average of 11.9 points and 9.2 rebounds per 36 minutes shows that he has the talent to be an effective bench player.
From a physical standpoint, Barron is a big 7-footer, making him perfect for defending the rim. New York already has Tyson Chandler and Marcus Camby at center, but considering their injury history, it may be worth bringing Barron back with the minimum salary.
Barron isn't a great player—if he was he wouldn't have been available in April—but for the veteran's minimum, there won't be many better options in free agency. At the very least, he deserves a chance to prove himself in camp.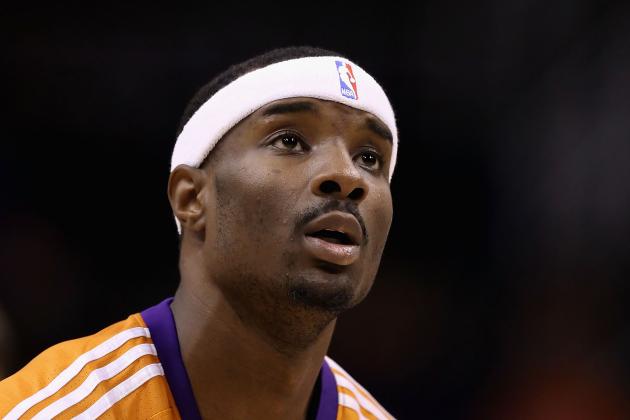 Christian Petersen/Getty Images

According to ESPN, Gani Lawal could be an option for the Knicks, with the team planning to work him out as soon as they can.
Lawal has played just one NBA game in his career, but suffered an ACL tear in practice with the Phoenix Suns, and has since been playing internationally for a variety of teams.
Back in college, Lawal was a teammate of Iman Shumpert's at Georgia Tech, where he made a name for himself as a physical force at power forward.
New York's European scouting was solid last season after bringing in Chris Copeland and Pablo Prigioni, and Lawal could be the next player to make an impact in the NBA. He brings the toughness the Knicks lacked in the playoffs, and could really help out on the boards.
At the very least, the Knicks should offer Lawal a chance to play alongside Shumpert in the summer league, because he could be a diamond in the rough. He's still only 24, and has the physical tools and energy to be just the kind of frontcourt player the Knicks are looking for.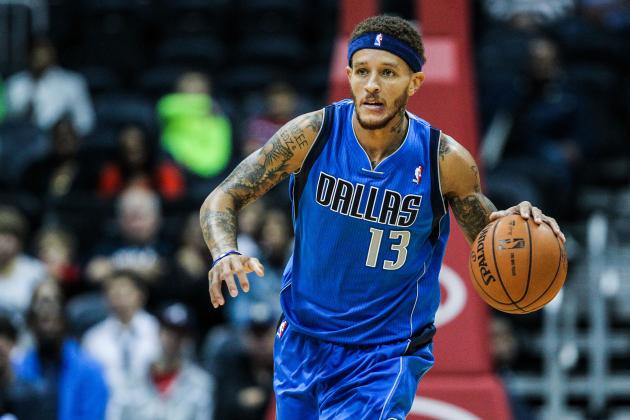 Daniel Shirey-USA TODAY Sports

After being suspended by the Dallas Mavericks, Delonte West didn't play in the NBA at all last season, but there's still a chance he could be an effective role player for a contending team.
The last time we saw West, he was averaging 9.6 points and 3.2 assists, and doing so while shooting a solid 46 percent from the field. He also posted a career-high 15.3 PER in 2011-12, and was quietly one of the league's best guards off the bench.
West played a few games in the D-League last year, and the numbers weren't impressive. With that said, it's hard to judge him based on that alone, as he hadn't played in months and likely wasn't in shape.
For much of his career, the big problem with West has been his negative impact on the locker room, but a veteran team like the Knicks could help him get back on track.
It would be a good deal for both sides, because if he does start to perform again, he'd be just what New York needs behind Raymond Felton.
West is perfect for the Knicks' system because he can play both on and off the ball, and brings penetration and solid perimeter shooting. He's also someone who contributes on both ends of the floor, which New York lacked in the playoffs.
At this point, West is likely desperate for an opportunity to return to the NBA, and would probably welcome the minimum salary.
If the Knicks don't draft a point guard, bringing in someone with extensive playoff experience can't hurt, and would be a low-risk, high-reward option considering the financial situation.