Four Ways Chelsea Remains Stronger Than Arsenal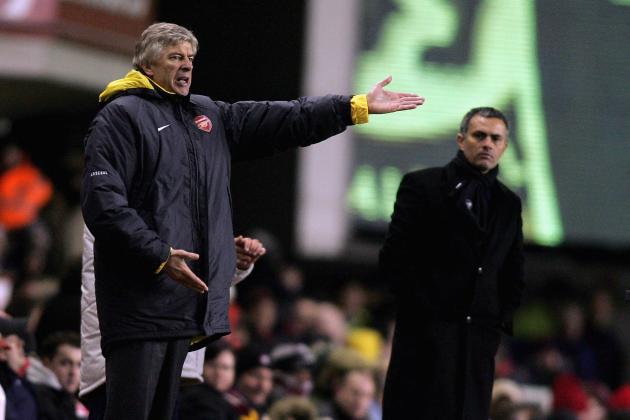 Ben Radford/Getty Images

Roman Abramovich will always remember his first season as owner of Chelsea football club for the obvious reason.
His £140 million takeover was one the most significant in 21st century football, and changed the course of the club forever.
But he will be forever wondering why his new club could not win the Premier League title in the 2003-04 season under Claudio Ranieri. The failure ultimately cost the Italian his job, but some would argue there was nothing more he could do.
And that's because "The Invincibles" were in his way.
The likes of Thierry Henry, Patrick Vieira and Robert Pires were in devastating form as Arsenal went unbeaten for the entire season to secure what would be their last Premier League title to date, with Chelsea behind them in second position.
Since then, the rivalry between the two has been fierce. But as Arsenal reached their peak, their success has gone downwards since, while Chelsea have gone on to triumph in two European finals and win the Premier League three times.
And here, we show you some of the ways how the Blues are still way out in front of the Gunners. Be sure to let us know your thoughts and opinions in the comments box below.
Begin Slideshow

»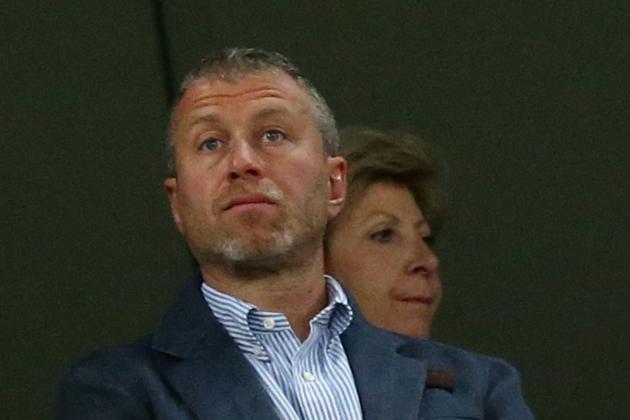 Martin Rose/Getty Images

Having Roman Abramovich as an owner has it's negative points: Sacking popular managers, employing under-qualified staff into a senior position and appointing the most unpopular coach as the man to take the club forward.
But there's also the minor benefits of having a billionaire owner. The lavish amounts spent on world-class players such as Eden Hazard or Oscar has certainly helped Chelsea progress with their aim to become one of the world's biggest clubs.
It is estimated that the Russian has poured the best part of £2 billion into the club since his arrival 10 years ago, although it's fair to say he has received a large chunk of that investment back.
Over in the North London corner, however, Arsenal appear to be clinging on to their Champions League hopes every season. With another sale of one of their stars comes more anxiety, and the pressure from city rivals Tottenham is getting heavier to withstand every season.
Fans are becoming frustrated that their rivals are pushing on with big-money signings while Arsene Wenger sticks to his transfer policy of buying young talent and nurturing them into quality footballers.
That could soon change, however, with rich investor Alisher Usmanov ready to give the Gunners his backing. And it could be time for Arsenal to accept the Uzbek's fortune and challenge the big players in the Premier League.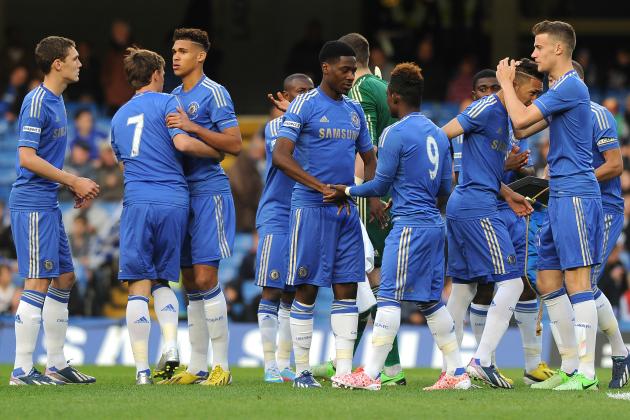 Charlie Crowhurst/Getty Images

When you think of youth players in English football, the mind tends to wander over to Arsenal's youth academy and how Arsene Wenger manages to consistently find gems in the obscure parts of football.
The likes of Cesc Fabregas, Gael Clichy, Patrick Vieira, Kolo Toure and Jack Wilshere have all risen to the top of the game from a very young age, and the Frenchman must take credit for their success.
However, it's been a few years now since the Gunners produced the next star of European football, and it appears their rivals from West London are set to steal the title for the best youth academy.
Ever since they appointed Frank Arnesen as their sporting director in 2005, The Blues have scoured the world for talent. They've paid inflated fees, with the highest being the £7 million to acquire Lucas Piazon from Sao Paulo, while promising Czech defender Tomas Kalas cost a hefty £5 million from Sigma Olomouc.
But their investment in youth seems to be finally paying off. The Under-18 side were the most impressive team in England this year, reaching both the NextGeneration Series final and the FA Youth Cup final. They may have lost both games, but it was a signal of how far they had come in that area.
And it's not just foreign talent that the club are producing. Their British players, including Nathaniel Chalobah, Ruben Loftus-Cheek, Islam Feruz and Lewis Baker, all seem to have the potential to be a success at Stamford Bridge.
They may not be ready for the first team yet, but it appears that Chelsea could become the best side for producing homegrown talent in the years to come.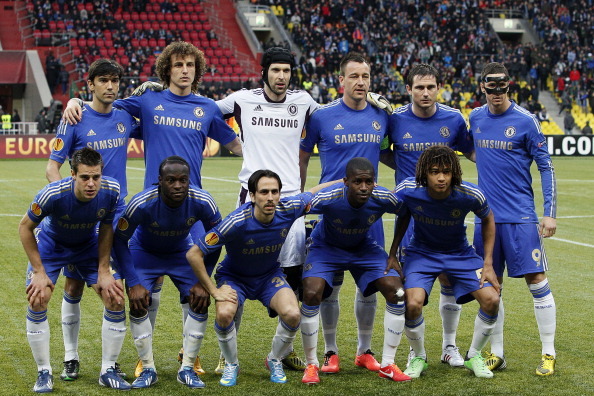 Dmitry Korotayev/Getty Images

This is the main reason as to why Arsenal are lagging behind Chelsea and the Manchester clubs at present.
Of course, there is a lack of world-class talent at the Emirates Stadium anyway, with only Santi Cazorla and Jack Wilshere perhaps falling into that category.
But the sheer lack of volume in their squad at present costs them dearly when there are several players on the injury table. The likes of Carl Jenkinson, Francis Coquelin and Marouane Chamakh are a far cry from the "Invincibles" squad.
Chelsea, on the other hand, have enough players to field three different teams, and they would all have a decent chance of playing in the Premier League.
The astonishing fact that they loaned out 23 players last season to various clubs highlights the strength and confidence they have in their current squad. In fact, a player who could easily walk into the Arsenal team, Michael Essien, was deemed surplus to requirements last year.
To add insult to injury, Chelsea recently signed Andre Schurrle from Leverkusen, but with the array of attacking talent at Stamford Bridge, there are no guarantees the Germany international will be a first team regular.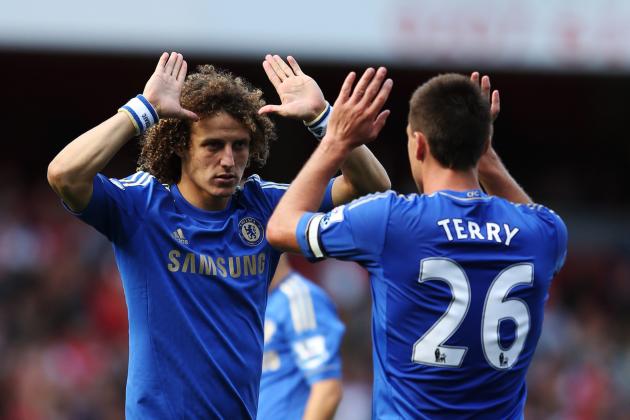 Richard Heathcote/Getty Images

If John Terry is worried about who will be the new captain when he eventually leaves Chelsea, he shouldn't.
Because unless he doesn't know it already, his defensive partner David Luiz is something of a born leader. The Brazilian has already captained his nation in a friendly against South Africa, and it's his passion that helps him motivate his teammates.
Still only 26-years-old, Luiz has his vulnerable moments in defence but along with Terry, is an influential and popular member of the team.
But he's not the only leader in this Chelsea team. Petr Cech and Frank Lampard have also shown their ability to lead the side when there are absentees, and the mental strength that the Blues players possess has been a key part of their success.
As for Arsenal, the captaincy has been passed around more than a relay baton. For a while, their legendary striker Thierry Henry carried the armband and was a model professional on and off the pitch.
But since his departure, Cesc Fabregas, Thomas Vermaelen, Robin van Persie and others have all tried to lead their side, but ultimately, fortunes on the pitch have not improved.