10 of the Best Under-the-Radar Kits in World Football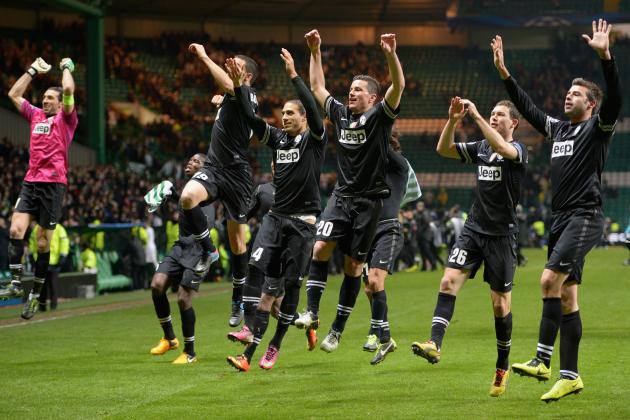 Jeff J Mitchell/Getty Images

When it comes to fashion, usually I'm not a go-to guy.
However, in terms of football kits and what makes them look good, it isn't necessarily all about what's fashionable. There's a certain sense of style, history and feel to them that either makes us love it (like Chelsea's recent home kit) or simply hate it (like Barcelona's recent away kit).
So what are the best kits going around at the moment?
Well, there's plenty, so what we've tried to do here is cut out some of the more iconic ones. Yes, Real Madrid's home kit looks good like always, as does Ajax's. Yes, Arsenal's away kit is pretty cool, and the black kit used by Bayern Munich also has a pretty suave look to it as well.
But they're all well-known and well-documented kits. What about some of the less talked-about kits in world football? What are the best under-the-radar kits, per se?
Read on and find out.
Begin Slideshow

»
Photo via monterreytimes.com.mx
We kick the list off with Tigres' UANL home jersey from the season just past, which should have got much more attention than it probably received.
A simple, but incredibly classy strip.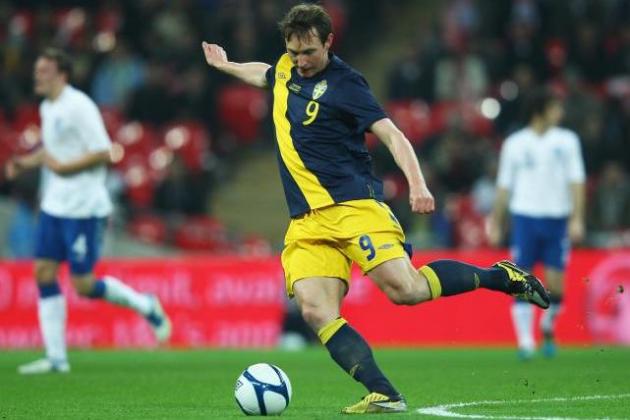 Photo via talksport.co.uk
Sweden's home jersey might be what we see most often, but their away jersey is certainly nothing to sneeze at.
It's not too overbearing or in-your-face (which many don't like), yet it maintains the national colors and combination that we've come to expect from Sweden.
The yellow block line is a nice touch and looks really nice on dark blue—making for a very nice yet underrated international jersey to add to the shopping list.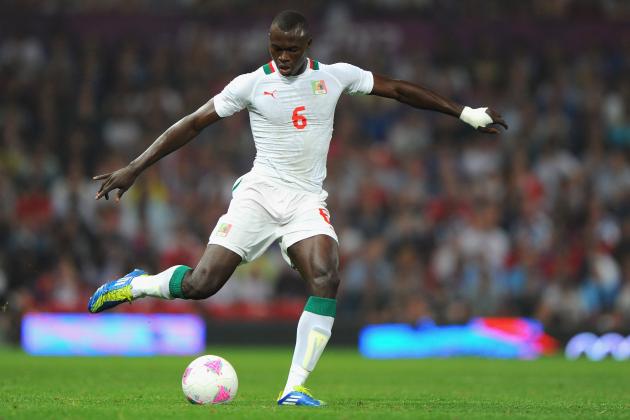 Michael Regan/Getty Images

At first glance, you might just be thinking that Senegal's recent home jersey is just a nice, England-esque kit.
Yet look closer (particularly at the jersey itself) and you'll see that it's much more than just a plain old white shirt—it has a tree with a slew of branches growing on the front of the kit.
We'll see a similar design later on with another African country, but for now, this one is a deserved entry in the No. 8 spot on the list. The tree design is simply incredible.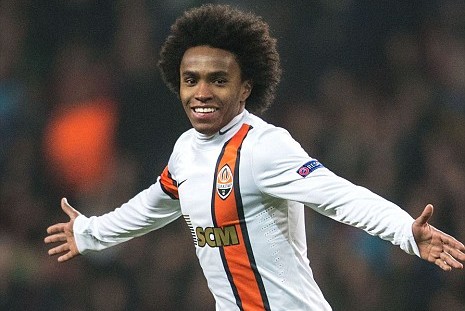 Photo via metro.co.uk
Ukrainian powerhouse Shakhtar Donetsk didn't feature in their away strip much this season, playing in their home strip for the vast majority of their away Champions League games.
However, those who follow the Ukrainian Premier League a little closer will know that Shakhtar certainly have an away jersey, and that in terms of style, it's a very classy number indeed.
Like the Sweden away jersey, the designers haven't complicated the jersey at all, with just the single orange band running vertically down an otherwise all-white jersey.
But for some simplistic reason, it looks pretty suave to me.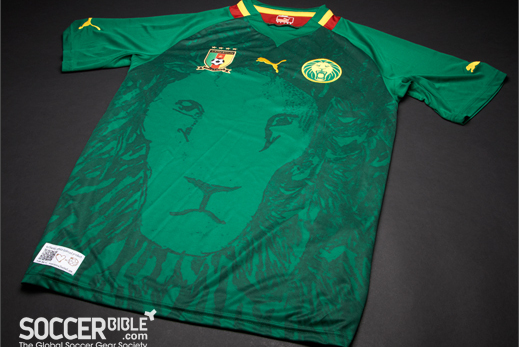 Photo via soccerbible.com
You thought Senegal's tree design was good?
Think again.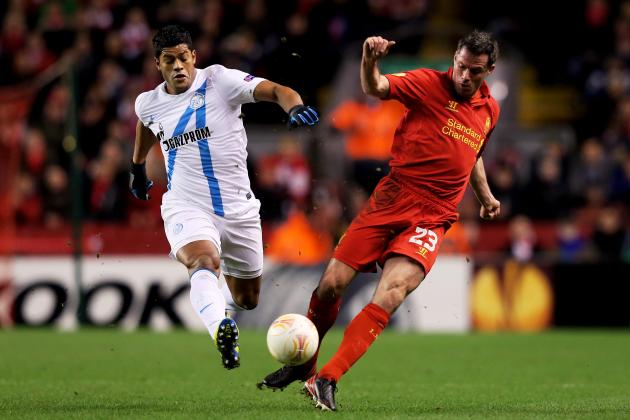 Alex Livesey/Getty Images

Another simple and underrated jersey here, and this time it's from Russian club Zenit St. Petersburg, whose classy away kit is a pretty swish-looking design, indeed.
The thin blue inverted "V" (how's that for some technical talk!) looks really nice on the white jersey and isn't overdone at all.
It's just a simple design, and it looks good—which is all you really need in a jersey.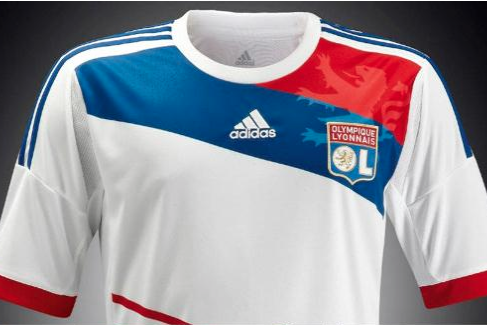 Photo via footballkitnews.com
Sensing a trend developing here, we move on to Lyon's mostly white kit with a small design on it—this time coming around the shoulders with a little bit of French patriotism embedded in there as well, with the red, white and blue colors the focal point of the jersey.
Lyon are definitely a club to watch out for when it comes to football kits, with the club's alternative jersey this year created in 3D, according to Football Kit News.
Talk about being ahead of the times.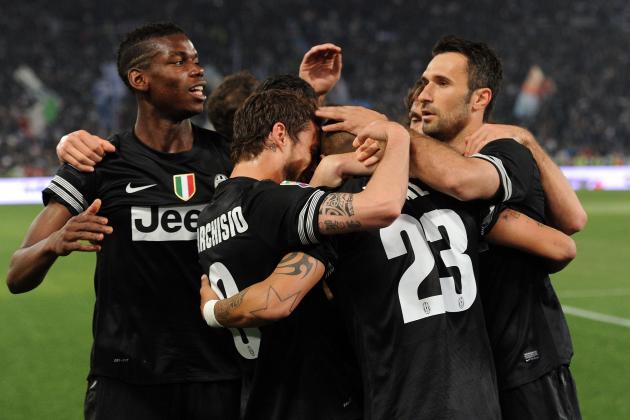 Giuseppe Bellini/Getty Images

Into the top three now, and you'll be glad to know there isn't any white to be found. In fact, it's the furthest thing away from white—it's black, and there's lots of it.
Italian powerhouse Juventus might be more well-known for their home jersey (white and black stripes) but their away jersey this year was also incredibly classy.
I'm calling it the James Bond of football jerseys—classy, but certainly capable of packing a punch and leaving you wondering what just hit you.
Definitely one to add to the collection.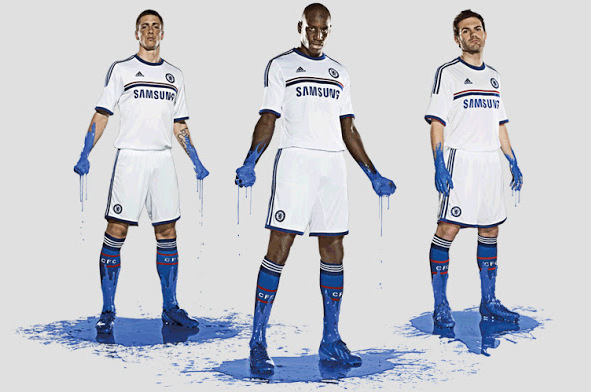 Photo via footyheadlines.com
Chelsea's jerseys don't usually go under the radar, but seeing as this one hasn't been worn yet in any Premier League or Champions League competitions, it hasn't quite had the notoriety it should.
Their away jersey for the 2013-14 season is a seriously classy strip and, for mine, is the best jersey that the West London club have put out in the past decade or so—that's how good this is.
The blue socks, middle strip, collar, shorts and shoulder lining are enough to give an otherwise all-white kit a bit of color, yet don't take away from the kit at the same time.
It's just a classy, classy jersey.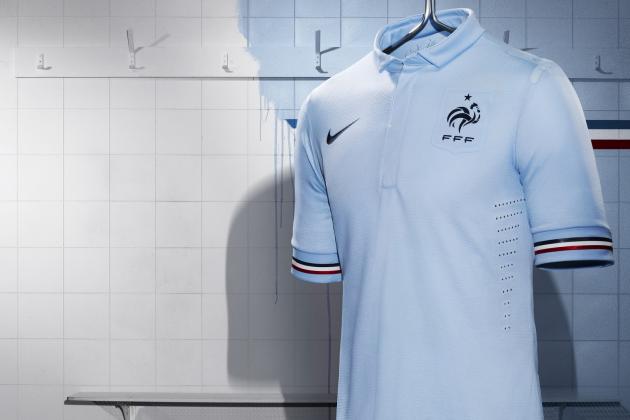 Photo via footyheadlines.com
Jersey of the year? I'd say so.
Looking more like a polo shirt than a football jersey, France's away kit for the 2013-14 season isn't what many people will have expected.
Given the rich history of Les Blues and their dark blue strip, many people won't like the change to a lighter shade of blue and shift towards a polo-esque design.
But I love it.
I think this is a seriously nice jersey that you should also be able to wear out to dinner—without getting in trouble for "not dressing up enough" from your significant other.
Maybe I'll have to get back to you on that one...
Like a jersey? Dislike a jersey? One that was missed?
Let me know your thoughts below or hit me up on Twitter: Follow @dantalintyre