With the 2013 NBA draft coming up fast, rumors are beginning to fly around the Association.
That includes the possible dealing of some top draft picks. Even an All-Star's name has been mentioned in a potential swap.
This year's draft class isn't widely considered to be that deep, meaning there is more potential for first-round picks to be dealt.
Here's a look at some of the latest trade rumors throughout the NBA ahead of the draft on Thursday.
Wizards-Bulls Talk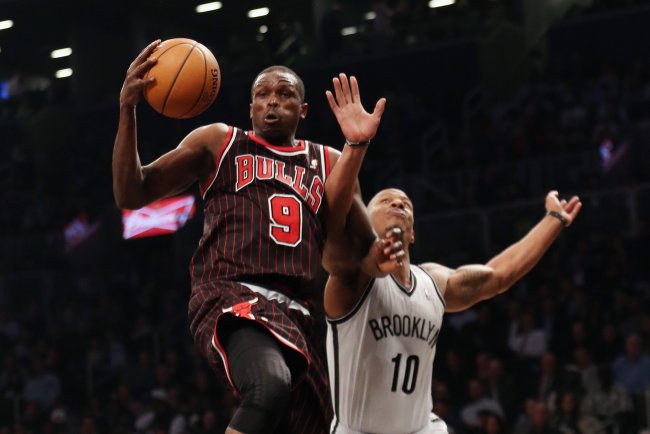 Bruce Bennett/Getty Images
On Monday, Marc Stein of ESPN.com wrote that the Washington Wizards and Chicago Bulls had had "exploratory discussions" that would send Luol Deng to the Wizards for the No. 3 overall pick and center Emeka Okafor.
Of course, "exploratory discussions" are just that: exploratory.
Michael Lee of the Washington Post quickly countered on Monday that the Wizards did not intend on dealing the No. 3 overall pick.
Can't say I'm surprised. While Deng is a solid player, trading away the No. 3 overall pick for the 28-year-old sounds ludicrous. The 2013 draft isn't considered the greatest draft to come around, but there will certainly be some prospects with big-time potential at No. 3 overall. Big men such as Kentucky's Nerlens Noel, UNLV's Anthony Bennett and Maryland's Alex Len could all potentially be available at No. 3.
Will the Pistons Trade No. 8 Overall?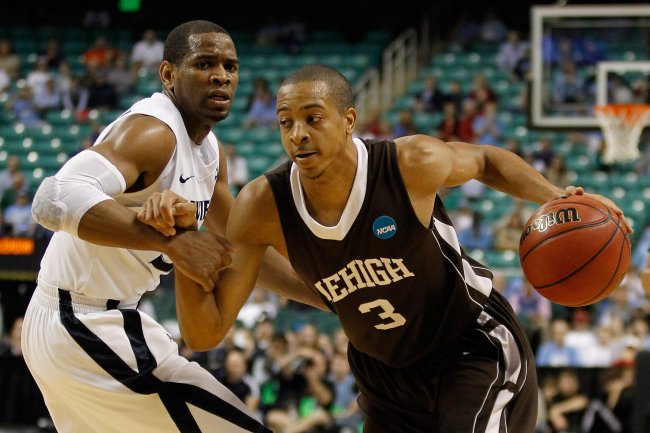 Streeter Lecka/Getty Images
Vincent Goodwill of the Detroit News tweeted on Monday:
I would not be surprised if the Pistons traded their first-round pick. Don't get the sense of any clarity at no. 8 at the moment

— Vincent Goodwill (@vgoodwill) June 24, 2013
No. 8 overall this year could be an odd spot for Detroit. The biggest names in the draft will likely be taken by No. 8, including guards Trey Burke, Ben McLemore, Victor Oladipo and Michael Carter-Williams.
On the other hand, the Pistons are in desperate need of outside shooting, and sharpshooters C.J. McCollum and Kentavious Caldwell-Pope will likely be available. Plus, McCollum and Caldwell-Pope have shown they can be more than just outside shooters.
I personally like both McCollum and Caldwell-Pope, but—given they likely won't be stars in the NBA—I could see the Pistons' reasoning here.
Will the Nuggets Trade No. 27 Overall?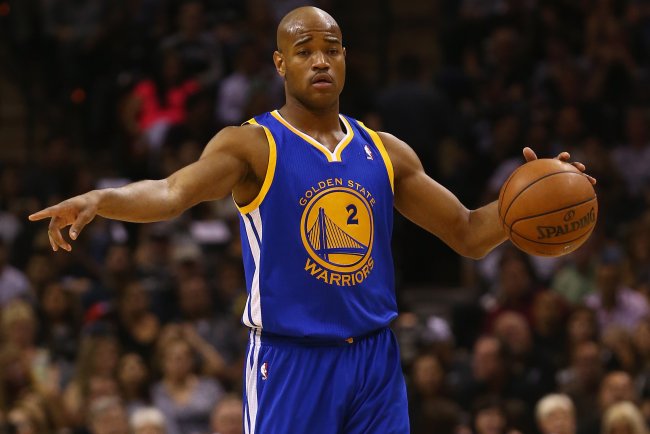 Ronald Martinez/Getty Images
According to Adrian Wojnarowski of Yahoo! Sports, the Denver Nuggets are open to trading the No. 27 overall pick for a future first-round pick or a pick in the 30s this year:
Denver's pick at 27 is available, teams tell Y! Nuggets open to future 1st, or moving back into 30's. Nuggets like their young roster core.

— Adrian Wojnarowski (@WojYahooNBA) June 24, 2013
While you can't complain about Denver's young talent, I am a bit surprised that they would be willing to give up No. 27, considering they are still missing one crucial component: outside shooting. Denver's first-round loss in the playoffs to the Golden State Warriors last season highlighted this fact.
Will the Nuggets trade No. 27 overall this year?
Interestingly enough, the Warriors could be the team that trades with Denver for the pick. GM Bob Myers said the Warriors are interested in acquiring a pick for this year's draft, per Marcus Thompson II of the Oakland Tribune.
It makes a lot of sense from Golden State's standpoint. Backup combo guard Jarrett Jack is an unrestricted free agent this summer, while big man Carl Landry has a player option. Plus, young center Festus Ezeli is expected to miss six to nine months after undergoing knee surgery, per NBA.com.
A pick in the late 20s would allow the Warriors to either grab a backup guard or a big man, and there should be some notable names still available at No. 27 overall.