Under-the-Radar 2013 NBA Free Agents Guaranteed to Be Steal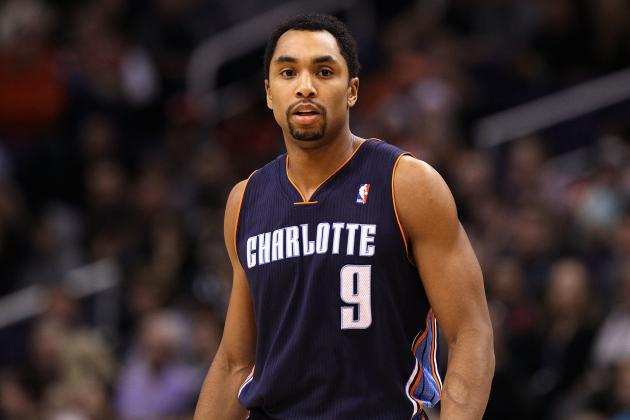 Christian Petersen/Getty Images

The beauty of unheralded free agents rests entirely in the eyes of the beholder.
Free-agent shopping in basketball's bargain bins can't make a pretender an overnight contender. The names on this list will be lucky to generate a brief on the back of the sports page and will leave an even smaller imprint inside ticket sales offices (which may not be such a bad thing).
But these players still absolutely hold value. These are the guys that help teams further implement their plans for attack for the upcoming season. Be it grabbing a cheap up-and-comer as part of a rebuilding project or solidifying a reserve rotation behind bigger-named, higher-priced players.
Some of these players get thrown under the "specialist" label. Sometimes it's well deserved as they've carved out a niche and, with it, a path to a basketball career (i.e. floor spacers). Others are simply dubbed hustlers, the best way to define their frenzied approach during the brief minutes they see as part of a crowded core.
The mainstream basketball world might fail to realize their accomplishments, but true hoops heads won't make the same mistake.
And, more importantly for these players, front offices won't either.
Begin Slideshow

»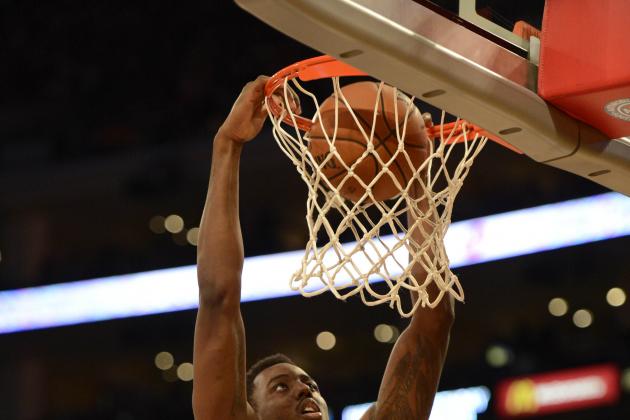 Richard Mackson-USA TODAY Sports

Al-Farouq Aminu knows all about the life of the elite class. In his native Nigeria, he's a descendant of a long line of kings.
But he's been forced to take a more blue-collar approach to the basketball world.
Thanks in part to his great length (6'9") for the wing, he's emerged as one of the better rebounding small forwards in today's game (7.7 per game last season). And he uses that same athleticism and high energy level to wreak havoc on the defensive end, as he trailed only rookie Anthony Davis among all New Orleans Hornets in terms of defensive rating (105 points allowed per 100 possessions).
He was never a long-distance threat and has even regressed in that department (21.1 percent last season, down from 31.5 during his rookie year in 2010-11), but he's also severely curtailed his attempts (0.3 per game last year, down from 1.8 per game in his first season). Over that same stretch he's also doubled his assists average (1.4 per game compared to 0.7) and lifted his field-goal percentage by nearly 10 points (47.5, up from 39.4).
Still just 22 years old, Aminu has plenty of room for growth. But an underwhelming, albeit improving, three-year body of work in the league should keep his price tag at a reasonable figure.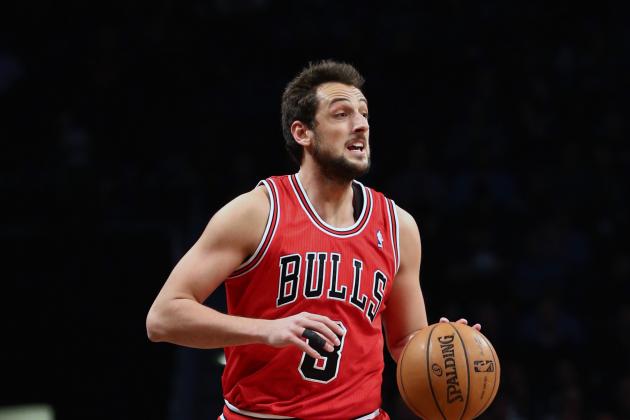 USA TODAY Sports

When you're the designated sharpshooter for a bottom-half three-point shooting team like the Chicago Bulls (35.3 percent, 20th overall), that's probably something you keep off of your resume.
And with regard to Marco Belinelli's free agency, it's in his best interest for teams to view him as something more than just a three-point specialist.
The sixth-year guard had an up-and-down debut season with the Chicago Bulls. While he enjoyed his second-best season in terms of distributing (2.0 assists per game), he labored through the worst three-point shooting year of his career (35.7 percent) and second-worst season from the field (39.5).
His agent will try to spin that one way. He was in a bit over his head as part of an injury-depleted Bulls backcourt, but still had the opportunity to showcase his ability to be more than just a shooter.
League executives may take a different view. He was one of the best equipped Chicago players to heal one of its biggest wounds (perimeter shooting) and took a big step in the wrong direction there.
His agent should be able to salvage some of his value at the negotiating table, but nothing that will keep him from being possibly one of this class' best bargains.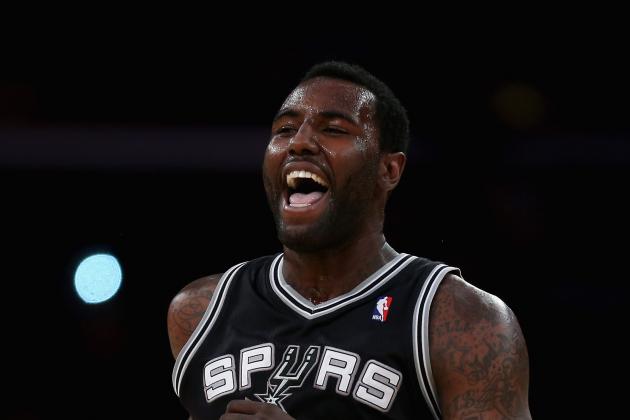 Jeff Gross/Getty Images

While the rest of the San Antonio Spurs had championship thoughts in mind when they circled the month of June of their calendars, fourth-year big man DeJuan Blair may have been looking ahead for other reasons.
Despite his impressive career per-36-minute averages (14.9 points, 11.1 rebounds), he was never able find consistent minutes in a crowded San Antonio frontcourt.
Gregg Popovich's revamped spread attack decimated Blair's minutes as the former Pittsburgh Panther struggled to keep pace with stretch forwards Matt Bonner and Boris Diaw. As a result, Blair suffered through the worst statistical season of his career (5.4 points and 3.8 rebounds in just 14.0 minutes per game).
What should prove intriguing for his suitors, though, is the fact that he seemed ready to contribute whenever his number was called. His field-goal percentage (52.4) and per-36-minute numbers (13.9 points and 9.7 boards) fell close to in line with his career averages.
More than anything, Blair seems in dire need of a change of scenery. And it shouldn't cost too much to give him just that.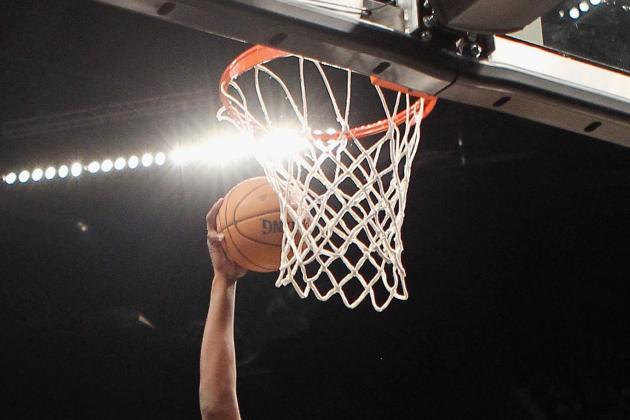 Bruce Bennett/Getty Images

It's hard to imagine a former number one overall pick and a player that once signed two $80 million contracts suddenly appearing in the clearance section. But injuries and Father Time have both caught up to the 34-year-old Elton Brand.
If his name still elicits thoughts of a 20-point, 10-rebound machine, unfortunately those days have come and gone. Last season, his first with the Dallas Mavericks after being amnestied by the Philadelphia 76ers, he posted career-worsts in scoring (7.2 per game) and rebounding (6.0) averages.
While his offensive game is a shadow of its former self (even his 47.3 field-goal percentage was the third lowest of his 14-year career), he has managed to reinvent himself as a defensive weapon.
His 1.3 blocks per game aren't far off his career pace of 1.8, despite the fact that he averaged 14 fewer minutes (21.2) than his career average (35.2). And his 102 defensive rating was the third-best mark he'd ever posted.
Clearly no one's shelling out eight-figure contracts for a defensive reserve big man. But that's OK; Brand's already made his money and can now afford to ball on any team's budget.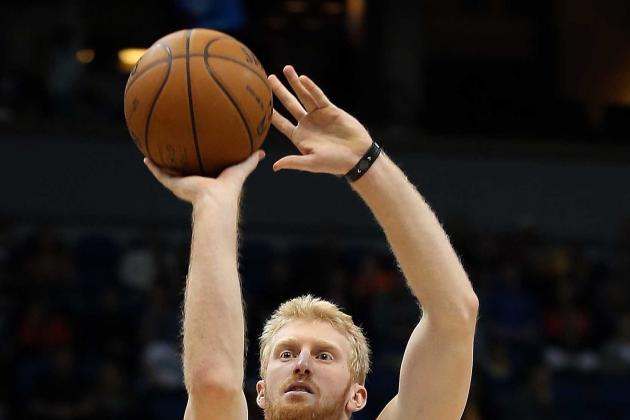 USA TODAY Sports

Here's all you need to know about Chase Budinger's 2012-13 season: He played for the Minnesota Timberwolves.
In other words, he spent far more time as a spectator than a participant. A torn lateral meniscus in his left knee cost him 59 games and more than four months of basketball, but he did recover in time for the team's final 17 games of the regular season.
He's made his biggest stamp on this league with his three-point stroke (career 35.8 percent), but holds some intriguing potential as a rebounder and slasher thanks to his elite-level athleticism that helped him earn National Volleyball Player of the Year honors in 2006.
With his size (6'7"), leaping ability (reported 47-inch vertical) and smooth shooting form, the 25-year-old could be a highly sought after prospect this summer.
But for a player centering so much intrigue around his ability to get off the floor, it will be interesting to see how big of a factor that knee injury will be in the eyes of his future employer. That, coupled with a solid but unspectacular 9.4 career scoring average, should keep him at a comfortable price for most teams.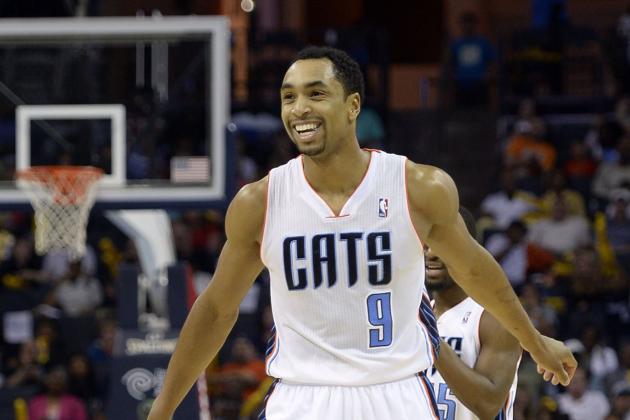 Curtis Wilson-USA TODAY Sports

It almost seems unfair to put Gerald Henderson on this list. He's a fourth-year pro, still only 25 years old and fresh off the best statistical season of his career (15.5 points and 2.6 assists per game with a solid .447/.330/.824 shooting slash).
Then you remember the fact that he played for the Charlotte Bobcats, a team that only makes headlines for the absolute worst reasons despite having the most recognizable owner in the league (Michael Jordan). The Bobcats do under-the-radar basketball better than any team in the NBA.
Henderson will be one of the most interesting case studies of the 2013 free-agent class. He's a 6'5", 215-pound athletic specimen who's made dramatic strides on both ends of the floor.
But again, he's played his entire career in the same city that has made Byron Mullens and Josh McRoberts look like capable NBA players.
Will clubs view him as an unproven commodity, a player whose stats wouldn't carry over to a better roster? Or will his impressive film be convincing enough that he could succeed anywhere?
My guess is that bit of uncertainty drives his price low enough that he'll be in great shape to outperform his next contract.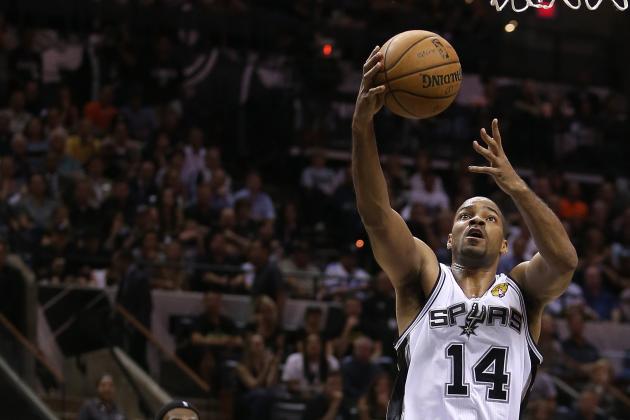 Christian Petersen/Getty Images

Gary Neal is only bringing one thing with him to the negotiating table this summer: the film from Game 3 of the NBA Finals.
For 25-plus minutes that night, he didn't meet a shot he couldn't make. He buried 9-of-17 from the field and 6-of-10 from deep finishing with a career playoff-high of 24 points.
Then again, one strong shooting night may not be the kind of vision he'll want to conjure up to his potential employers.
He's been a streaky shooter for most of his three-year career, and his flashes of brilliance came fewer and farther between in his third season. His field-goal (41.2 percent) and three-point shooting (35.5 percent) were both career lows, as was his 9.5 scoring average.
In other words, his three-year deal may have expired at the wrong time. But that should be music to most executives' ears, as the career 39.8 percent three-point shooter has shown a far more diverse offensive portfolio than most marksmen.
Throw in the three years of invaluable teaching he received from Popovich, and he's going to draw his fair share of interest around the league. If the Spurs let him out of their sights, that is.