WWE Raw Live Results, Reaction and Analysis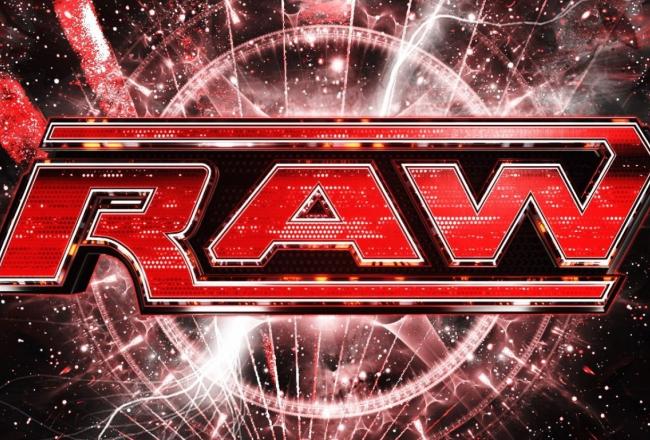 wwe-wallpapers.com

Welcome to the Bleacher Report live coverage for Monday Night Raw. WWE will have some stiff competition from game 6 of the Stanley Cup Finals, but WWE has plenty going on to keep fans interested.
We are just a few weeks away from Money in the Bank, and with only one match made so far we should expect to see WWE start laying the groundwork for everything else.
What will Paul Heyman have to say to CM Punk?
Will Brock Lesnar show up again?
Will the Wyatt Family make their highly anticipated debut?
Who will step up and challenge The Shield for their titles?
Will Triple H and Vince McMahon be at odds?
And lastly, will Dolph Ziggler solidify his babyface turn?
Make sure to bookmark this page, and come back on Monday at the start of WWE Raw for live coverage of all the action as it happens.
Thanks for reading and follow me on Twitter @BR_Doctor.
Tonight's show had some good matches. We have a new No. 1 contender for the tag belts in The Usos and he found out who is in the WWE title MITB match.
Heyman's performances were highlights as usual, but it was Daniel Bryan who was victorious in the main event in a great match with Randy Orton.
We have some more advancement in the strorylines heading in to Money in the Bank, but there is still a lot of room on the card. Any ideas what matches will be added?
Bryan vs. Orton Part 3
Orton coils up for the RKO, but Bryan counters into a backslide for a two count. Bryan grabs the kendo stick and hits Orton a bunch of times before putting him in the No Lock again.
Orton grabs the kendo stick, but Bryan takes it from him and uses it as part of the submission hold, forcing Orton to tap.
Bryan celebrates while the crowd chants Yes Yes Yes with him.
Winner: Daniel Bryan
What a great match to cap off the show. Bryan and Orton both took some bumps in this one. Orton gets up after the match and shakes Bryan's hand before walking away.
Bryan and the crowd chant Yes some more as Orton leaves up the ramp. The show ends with Bryan on top of the world.
Bryan vs. Orton Part 2
We return from the break to see Orton bringing a table into the ring and Bryan recovering and going after Orton for a bit.
Bryan starts to build up a head of steam as he runs through some of his signatures with Orton. Orton ends up throwing the chair at Bryan while he is running at him.
That is two chair shots to the face for Bryan tonight. They must give exceptions for the sake of a storyline with two wrestlers who can keep it safe.
Orton tries to suplex Bryan through a table outside the ring, but Bryan fights out of it. Bryan hits two dropkicks before he slides through Orton's legs and hits a powerbomb to Orton through the table from the apron.
Bryan gets Orton back in the ring, but Orton kicks out at two. Bryan grabs a kendo stick and starts going to town on Orton with kicks and shots from the stick.
Orton catches Bryan and sends him through a table with a T-bone suplex for a two count. Great match so far.
Bryan hits a series of right hands to Orton before Orton nails him with a dropkick. Orton picks up Bryan and takes him to the top rope. Bryan fights Orton off with shots to the ribs. Bryan goes up and jumps off into a powerbomb from Orton for a close two count.
What a counter. Bryan ends up getting the No Lock put on. Orton crawls to the kendo stick and hits Bryan with it until he breaks the hold.
Orton really starts beating on Bryan with the kendo stick for awhile, but then he gets Bryan up for the rope-hung DDT.
Bryan vs. Orton Part 1
They go right at it after the bell just like last time. Orton takes Bryan out of the ring again, but this time Bryan meets him with hard right hands.
Orton slams Bryan's head into the steps, but Bryan takes him out with a kick as he gets back in the ring.
WOW! Orton hits Bryan in the head with a chair as he goes for a suicide dive. Are chair shots to the head allowed again?
Lawler reveals the stipulation for Orton vs. Bryan to be a Street Fight. Bryan makes his way out first for the main event.
The first thing Henry is says is about fooling everyone. Henry jokes about being nominated for an Academy Award and how he has been called by Tarantino and other directors.
Henry says some people are upset by what he did last week when he used the names of his family and friends to fool John Cena, and he is not going to apologize to anyone.
Henry goes on for a bit about what he is going to do at MITB and how he can make the fans do whatever he wants.
Henry says he is coming home WWE champion and then he leaves without incident, just like Cena did earlier.
Cole shows another Wyatt Family promo video. I guess they are not debuting tonight or they would have done so.
Unless they plane on coming out in the final minutes of the show and attacking someone.
Punk is backstage with Heyman telling him he doesn't need his help. Heyman defends sending Axel to the ring.
Heyman says he got Vickie to make PTP vs. Axel and Punk. Punk is pissed at Heyman and he says he will beat PTP on his own, win MITB and then become WWE champion again.
Henry makes his way out next with a big smile on his face.
Ryback walks up to Vickie backstage and demands a match with Cena ta Money in the Bank. Chris Jericho walks in and asks why he is not in the MITB match.
Vickie gets pissed and makes Ryback vs. Jericho for Money in the Bank.
Mark Henry is shown walking backstage before the break.
She says CM Punk, Daniel Bryan, Sheamus, Randy Orton, Christian, Kane and RVD.
The Bellas are handing out free WWE magazines at ringside when we return. Stephanie McMahon comes out to let us know who the MITB participants will be.
Stephanie walks up to Vickie and asks about the WWE MITB ladder match for the WWE title. Vickie stammers and Steph says she will take care of it.
CM Punk vs. Darren Young
Punk takes Young down right away and then locks in a headlock. Young backs Punk to the corner and lays in with knees to the gut.
Punk fights back with elbows and forearms before hitting a suplex for a two count. Young ends up in control for a bit, hitting a big clothesline for a two count.
Young hits a big throw for a near fall. This match is going much longer than I expected. I wonder when Lesnar will come out?
Punk takes back control with a running knee. Punk nails the springboard clothesline for a near fall before he signals for the GTS.
Young fights out of it and hits his big gutbuster for a close two count. Punk comes back with a big kick and then he locks in the Anaconda Vise for a submission win.
Winner: CM Punk
PTP attack Punk after the match. Curtis Axel comes out and helps Punk against PTP. Heyman comes in the ring and Punk seems upset that he helped.
Punk should keep the beard until Halloween and then dress up as Harley Race. That, or grow out his hair and go as Wolverine.
Heyman ends up saying he loves Punk and he is his best friend. He says he would never screw that up by sending Lesnar against him.
Heyman says it's Punk's move now. Punk looks conflicted. The crowd starts chanting for the GTS as he looks around. Punk says he is sorry he doubted Heyman and then they hug.
Punk looks emotionless as he hugs Heyman. Perhaps the hug is not genuine?
After everyone leaves the ring, Prime Time Players make their way out for the next match.
Punk says he has tow things to say to Heyman, the first is to tell Lesnar that he is coming for him. He says he doesn't care if Lesnar is bigger or stronger, because he is not as good as Punk.
Punk straight-up asks Heyman is he had anything to do with Lesnar attacking him. Punk gets red in the face as he yells a Heyman to tell the truth.
The crowd chants Tell the Truth. Heyman says he never wanted it to be this way, but since Punk demands the truth he will tell him the truth.
Heyman says "On my children, I had no idea Brock Lesnar would be here last week."
Heyman says Punk and Lesnar have been jealous of each other for a long time and that is why he has kept them apart all this time.
Heyman discusses the situation and admits he has been dodging CM Punk, but now he is inviting him out to the ring.
Punk comes out and asks Heyman why he wants to do this in public.
Punk talks about his journey through the WWE developmental system and first meeting Paul Heyman down there.
Punk calls out WWE management for wanting to cut him from developmental and how Heyman kept him on because he believed in him.
Paul Heyman comes out after the break all by himself. Cole shows a clip of CM Punk being attacked by Lesnar last week.
For some reason it feels like a lot less time has passed since Raw started. Maybe that is because I have Game 6 in my picture in picture and watching both at once makes time go quickly.
The score is 1-1 for anyone who doesn't know.
Tons of Funk vs. 3MB vs. The Usos
Mahal and one of the Usos start things off, with The Usos taking control. Tensai tags himself in and starts taking shots at one of the Usos.
Clay ends up taking out everyone in 3MB with a dive off the apron. Sweet T almost pins one of the Usos, but they turn things around.
One hits Tensai with a Samoan Drop and then his brother comes off the top rope with the Superfly splash.
Winners: The Usos
The Shield's music hits and they come out in the crowd. They do not come to the ring, they just have a staredown with The Usos while holding the titles up.
The next match is a triple threat tag match to see who will become the No. 1 contenders. The first team out is Tons of Funk.
Cena talks about being a part of a select group who have been able to win the WWE title. He then talks about how shortcuts never get you a WWE title.
He talks about chasing the title for over a year and a CM Punk chant breaks out. Cena moves on and talks about Henry being a disgrace.
John Cena says no Superstar should ever give that speech unless they mean it. Didn't Cena get fired, give a big speech and then appear the next week to attack Nexus?
Cena ends the promo and walks up the ramp without anyone coming out to talk or attack him.
This article is
What is the duplicate article?
Why is this article offensive?
Where is this article plagiarized from?
Why is this article poorly edited?