NHL Draft 2013: 10 Bold Predictions for This Year's Event
Bruce Bennett/Getty Images

The 2013 NHL draft is right around the corner, and it's shaping up to be one of the most interesting versions of the event we've seen in a long while. Hot on the heels of one of the most entertaining Stanley Cup Finals in recent memory and a crazy (BS) lockout that destroyed nearly half of the regular season, it's only fitting that we get a zany draft to cap it all off.
More so than in recent memory, there are a lot of questions heading into the NHL offseason. The added element of the compliance buyout adds another layer of intrigue, but any time names like Kris Letang and Roberto Luongo are being tossed around as trade bait, you know the possibility of a few Snorlax-sized trades is high.
Add in the "will they or won't they?" saga that is unfolding between the Colorado Avalanche and Seth Jones, and this draft will be chock full of entertainment for fans of all teams. The fact that all seven rounds will occur on the same day makes things interesting, too.
You just can't have 30 full team staffs in the same room for that long and not expect some fireworks.
Begin Slideshow

»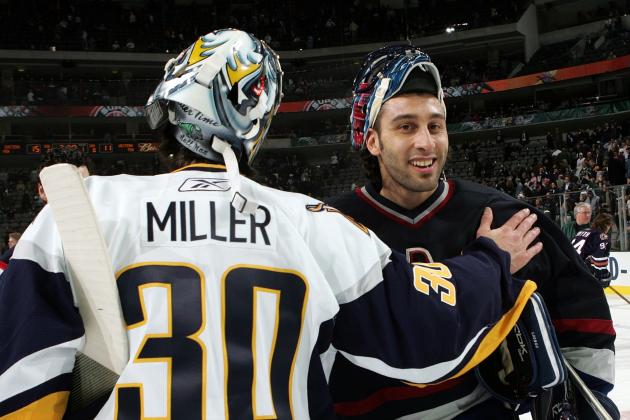 Bruce Bennett/Getty Images

The goaltending market is flooded with options this offseason. For teams looking to upgrade between the pipes, it's certainly a rare case of it being a buyer's market.
Two interesting options for teams exploring the trade route will be Roberto Luongo and Ryan Miller. The Fourth Period is reporting that the Vancouver Canucks are still actively trying to trade Luongo, while it's believed that Ryan Miller played his last game in a Buffalo Sabres uniform at the end of the regular season.
Miller and Luongo both present very different option for interested parties.
The former only has one year left on his current deal. Luongo, on the other hand, has a deal that won't expire until 2021-22.
It's probably too much to ask that both of these situations be resolved on the same day, but at least one of these netminders should have a new team by the end of the day on June 30.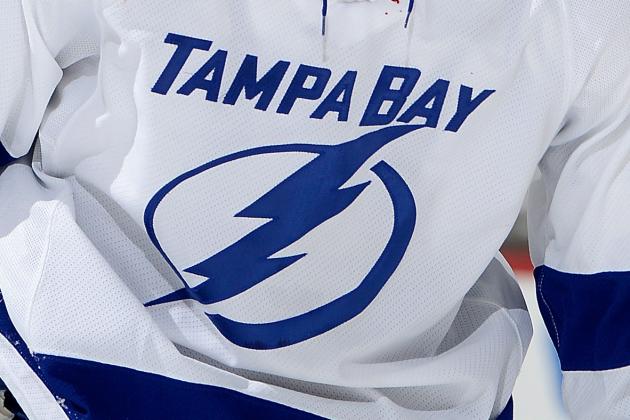 Greg Fiume/Getty Images

If you believe what Joe Sakic told The Denver Post (and you should), then it won't be Seth Jones heading to the Avs with the first overall selection. It'll be Nathan MacKinnon.
That's the first major shakeup in the top three. The second will be Jonathan Drouin slipping to the Nashville Predators at No. 4, while the Tampa Bay Lightning grab Russian phenom Valeri Nichushkin at No. 3.
This move would make sense for Tampa on a few fronts.
First, it would give the team a solid reason to buy out Vincent Lecavalier. He's a great hockey player, but with seven years left on a deal carrying a cap hit of nearly $8 million, keeping Vinny just doesn't make sense for the Lightning. Especially considering their current cap situation.
Nichushkin will be NHL-ready on draft day and could slide into a top-six role in Tampa. He plans to spend zero time in the AHL, so why not give the kid a big-time role? He seems to think he's ready for one.
Secondly, the Lightning desperately need size up front. Nichushkin is listed at 6'4'' and could weigh close to 210 pounds by the beginning of the regular season. He plays a big game too, and his power-forward mentality would mesh wonderfully with Steven "Snipe King" Stamkos.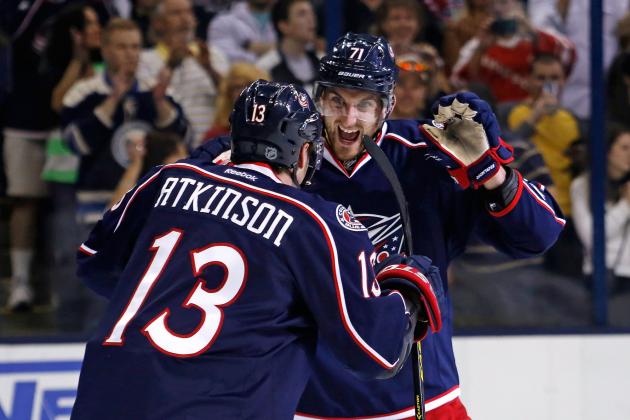 Kirk Irwin/Getty Images

The Columbus Blue Jackets surprised mostly everyone in the NHL community by nearly making the playoffs in 2013. It all came down to the last game of the season, but the Jackets couldn't get the help they needed elsewhere to sneak into the dance.
The playoff push seemingly reinvigorated the fanbase in Columbus, and there are plenty of reasons to be excited about the Blue Jackets as they head into the draft.
They posses three first-round draft picks: their own 14th overall selection, the 19th overall selection (originally that of the New York Rangers) and the 27th overall selection (originally property of the Los Angeles Kings).
While plenty of talented players are available in the 15-30 range of the draft, it's likely that new general manager Jarmo Kekalainen will attempt to bundle two of his selections and perhaps another prospect to move up into the top 10.
There he could snag a potential elite talent for the Jackets at forward. While the squad is comprised of plenty of heart-and-soul players, Marian Gaborik could use a little help from a top-end youngster.
Look for Columbus to jump up a few spots, potentially grabbing a guy like Sean Monahan or Hunter Shinkaruk.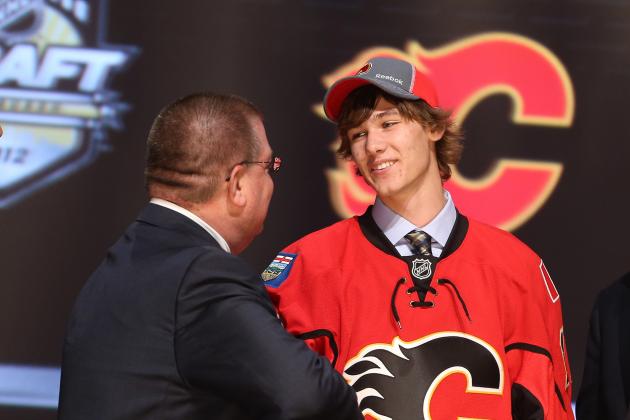 Bruce Bennett/Getty Images

Like the Columbus Blue Jackets, the Calgary Flames posses three selections in the first round of the draft. Jay Feaster is set to approach the stand to make selections No. 6, 22 and 28. After jumping off the board in 2012 to draft Mark Jankowski, Calgary won't make any huge reaches in 2013, mostly because the franchise can't afford to take any massive risks in what some are considering the most important draft in the team's history.
Claiming that a GM is going to stay on the board may not seem particularly bold, but implying that Feaster is actually going to do something that makes sense is. It's already been reported by The Fourth Period that he tried to package all three of his selections to move up to the No. 1 spot, so the idea that he'll do something wacky isn't all that off base.
His drafting record is shaky at best, and the Flames would be best served by keeping their cool and making strong selections with the picks they have.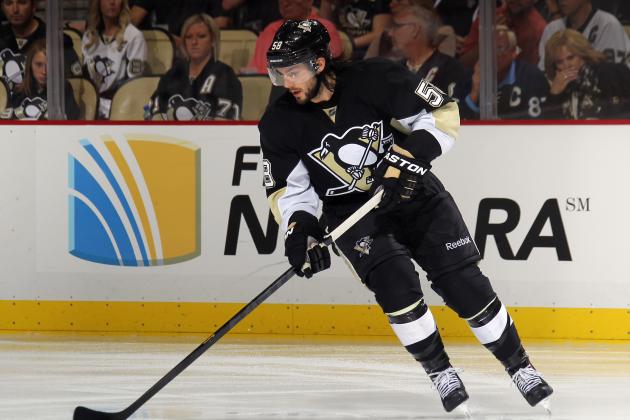 Bruce Bennett/Getty Images

The Pittsburgh Penguins stole the show at the 2012 draft when they traded Jordan Staal to the Carolina Hurricanes. Could 2013 mark the second year in a row where Ray Shero trades a star player one year before his contract expires?
Rob Rossi of the Pittsburgh Tribune-Review recently reported that Shero now views Letang as a "must-trade" player after it became clear that a salary around $6 million wasn't going to keep the Norris Trophy finalist in town.
Like he did with Staal, it's likely that Shero makes no bones about moving a guy who sees even a mild possibility of no longer wanting to be a Penguin. The GM has offered a deal, and the player has turned it down.
If current history is any indication, Letang won't be calling Pittsburgh home any longer after draft day.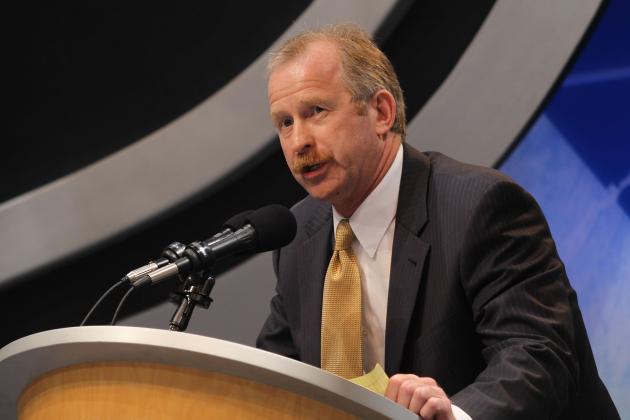 Bruce Bennett/Getty Images

The Detroit Red Wings are a front office machine, and Jim Nill is only the most recent suit to have graduated from the Motor City to take up a higher rank elsewhere.
He's now the general manager of the Dallas Stars and will likely look to make an immediate impact on the team moving forward. Prior to bringing in Nill, Dallas seemed intent on signing aging (read: super old) veterans to try to round out their solid young core.
Now Nill is at the helm and has been quiet about his plans for the Stars heading into the draft. He's made his first big move in hiring Lindy Ruff to coach his team. This will be Nill's opportunity to put his personal stamp on the team before the beginning of the 2014 season.
He'll be active on the phones all day, and if an opportunity presents itself to improve the Stars immediately, don't be surprised to see Nill make a bold move.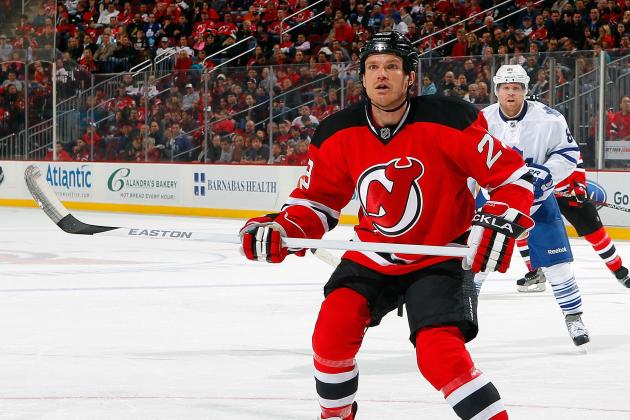 Paul Bereswill/Getty Images

Helene St. James of the Detroit Free Press recently tagged David Clarkson as a guy the Detroit Red Wings should chase in free agency. I say take it up another notch and trade for his rights at the draft, signing him before another team gets a crack at him on July 1.
It's a match made in hockey heaven, and the Wings have the cap space to make a move of this nature.
Detroit took care to re-sign Pavel Datsyuk and Jimmy Howard, and while the likes of Damien Brunner and Gustav Nyquist still need new deals, it could be tough for the Wings to pass on a power forward like Clarkson.
He'd give the team a much-needed boost in scoring and toughness—not since the days of Brendan Shanahan have the Wings rostered a player with this particular skill set. If Detroit can shed salary in the deal for Clarkson—and move forward in buying out Mikael Samuelsson—the $5 million or so the newcomer would command would be well within reach for Ken Holland.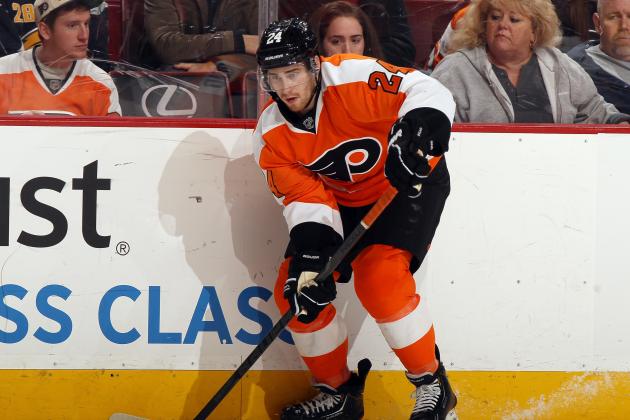 Elsa/Getty Images

There isn't a tougher general manager to predict than Paul Holmgren. The media could have his phones tapped and listen to every conversation he has with other managers and we would likely still be caught off guard by whatever moves he decides to make.
That said, the Philadelphia Flyers are in a state of limbo right now and find themselves in the first circle of salary cap hell.
In order to buy out Ilya Bryzgalov (who was brought in after Holmgren traded Jeff Carter and Mike Richards to make cap space), the Flyers must first acquire at least a middling starting netminder. Steve Mason isn't (and can't be) the guy in Philadelphia, so the need for help between the pipes is paramount.
According to CSN Philly, Matt Read was a trade chip Holmgren was comfortable playing in his pursuit of Jonathan Bernier. Read's contract is up next season, and given the state of Philly's cap situation, they won't be able to re-sign him.
The ultimate limbo act would require Holmgren to trade for a netminder at the draft, swinging Read the other way. Then he could buy out Bryzgalov and officially announce the Mark Streit deal.
Oh, to be a beat reporter for the Flyers.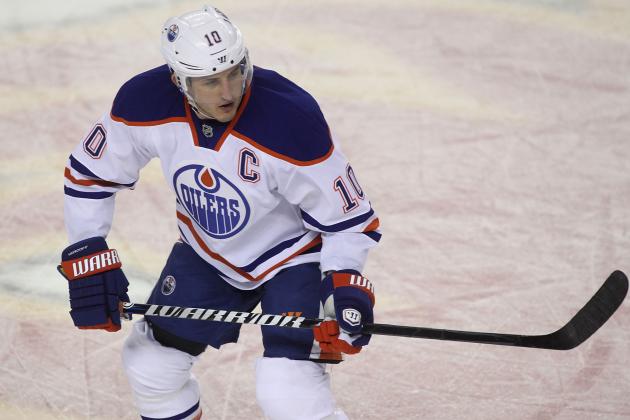 Jordan Verlage/Getty Images

Elliotte Friedman of Hockey Night in Canada raised some eyebrows when he recently tweeted that the Edmonton Oilers had given captain Shawn Horcoff permission to speak to other NHL teams to "gauge (their) interest."
Horcoff was once the center around whom the Oilers were going to build. Several injury-plagued seasons later, and that distinction now belongs to a plethora of top-end youngsters like Ryan Nugent-Hopkins and Jordan Eberle.
While Horcoff's contract includes a no-trade clause until July 1, it's unlikely he'd turn down the chance to be a contributing member of a top-six group elsewhere. With Edmonton needing help at center and defense, a trade involving Horcoff could be worked out early in the draft.
The Oilers select seventh overall in the first round. If they manage to shore up either need while trading Horcoff, it could free them up to take the best-player-available route when it comes time to make their selection.
Edmonton may need to eat a little bit of Horcoff's salary in a trade, but if something even remotely makes sense for the Oilers, they'll jump at the chance to move Horcoff.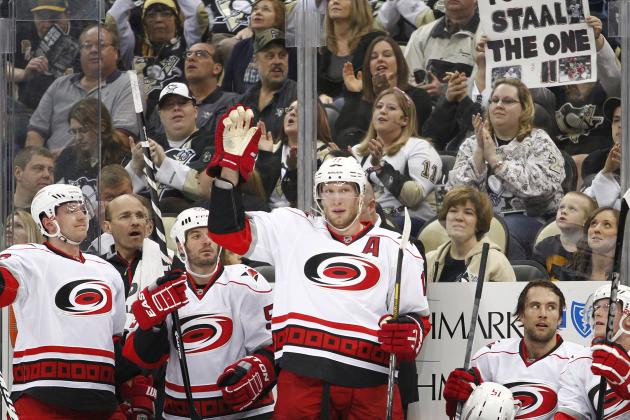 Justin K. Aller/Getty Images

There's been a lot of talk about the Carolina Hurricanes trading their No. 5 selection for an NHL player who can help them succeed now. I don't doubt the 'Canes would be willing to move the pick if they had their doors blown off by an offer, but the chance to draft a player like Aleksander Barkov or Valeri Nichushkin might be too good to pass up.
At least it should be. Especially considering Carolina is poised to be a much better team over the next few years.
They ate an off-year during a lockout-shortened 2013 season. The reward for enduring the mildly disappointing batch of games is the chance to select an elite talent at the draft. Adding a young star to the mix could bode well for Carolina moving forward.
While it may be tempting to move the pick for a selection, don't be shocked to see the Hurricanes step up to the podium to actually make the fifth overall pick in the draft.