Predicting Biggest Winners and Losers of 2013 NBA Draft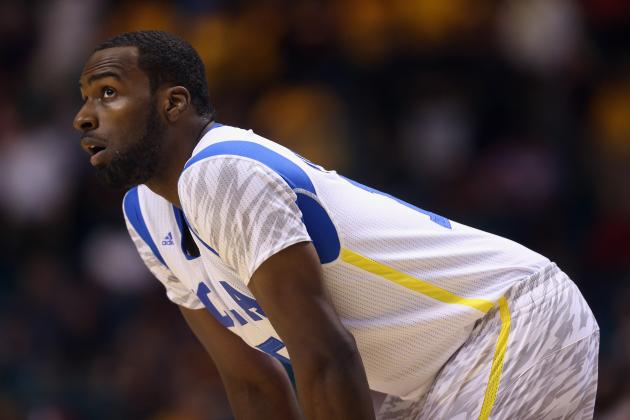 Jeff Gross/Getty Images
Will Shabazz Muhammad be one of the biggest winners or losers?
In the realm of professional sports, there are always winners and losers. The 2013 NBA draft will be no different, as certain players and teams will fall into one of the two categories.
Some teams are in difficult situations, while others are in the perfect spot to land the prospect best able to turn around the franchise. Some players are rising up the boards, and some are falling down too quickly.
The draft is a volatile process, but it always has the same result: Winners and losers are produced.
Will your favorite team or player emerge as one of the lucky standouts from the proceedings on June 27? Or are you destined to root for a loser?
Begin Slideshow

»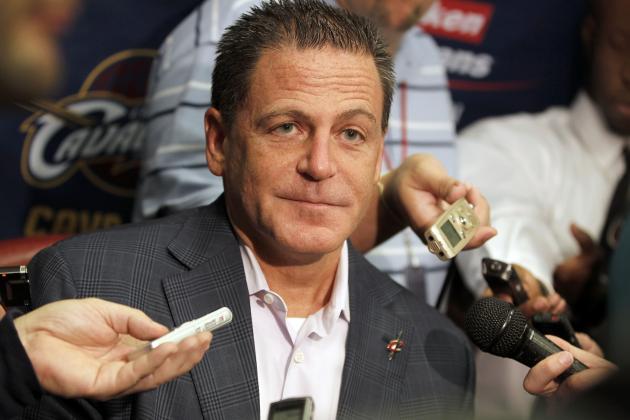 Gregory Shamus/Getty Images

It may seem strange to call the Cleveland Cavaliers losers since they're in possession of the No. 1 pick, but this is not the year you want to be the first team up. There's a reason that Dan Gilbert and the Cavs have been trying to trade out of the top spot for a while now. Giving up the pick to the Chicago Bulls in exchange for Luol Deng is the latest rumor, and it makes a great deal of sense for Cleveland.
But analyzing trades isn't the point here, so let's move on and just look at the other options presented to the Cavs.
They could take Nerlens Noel, a defensive specialist who would be the lightest center in the NBA and currently has one working ACL. There's also Alex Len, the Maryland prospect who averaged 11.9 points and 7.8 rebounds per game during his sophomore season. They could choose Ben McLemore, thereby creating an instant controversy between the Kansas product and Dion Waiters. They could also select Otto Porter, a safe pick without typical No. 1 upside.
Do any of those options sound particularly appealing?
There's always a great deal of pressure to make the right call with the first selection, as you don't want to be the next team selecting a Greg Oden over a Kevin Durant.
That said, the bigger problem comes after making the No. 1 pick. That rookie is almost guaranteed a large role in the rotation, and that's problematic for a team like the Cavs. Cleveland is hoping to make a playoff push during the 2013-14 season, and giving an overrated rookie major minutes isn't going to help that process.
Unless Cleveland bucks the odds and rolls the dice on Porter, the incoming first-year player will be battling for playing time with a veteran. Noel—when healthy—and Len would eat into Anderson Varejao's minutes, while McLemore and Waiters would be going head-to-head for time on the floor.
These internal struggles aren't necessarily conducive to success, especially when the rookie has an undeserved leg up on the competition simply by virtue of going No. 1 in a remarkably weak class.
Typically, we envy the team with the No. 1 pick, but I'd hate to be the Cavs right now.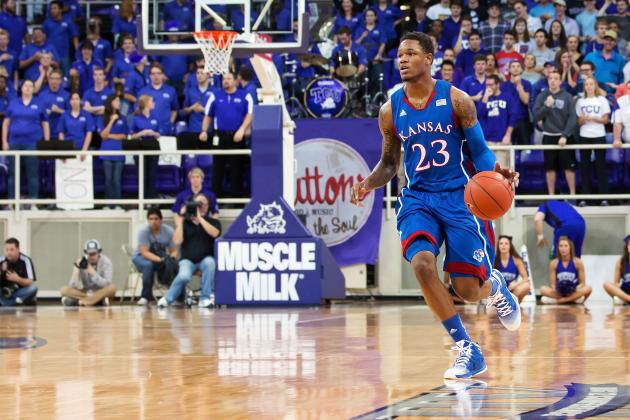 Kevin Jairaj-USA TODAY Sports

When the focus was taken off the Orlando Magic after the Cleveland Cavaliers jumped them in the lottery, there was no negative change for general manager Rob Hennigan. Instead of worrying about taking Nerlens Noel and fitting him alongside Nikola Vucevic, who used the 2012-13 season to emerge as a legitimate starting center, he could pick more for need.
What the Magic need above all else is talent, and now they have a chance to take Ben McLemore, the No. 1 player in this draft class.
There's a certain stigma associated with shooting guards and the No. 1 pick. They aren't viewed as franchise centerpieces, at least not to the same extent as centers and point guards. In fact, a true shooting guard (Allen Iverson doesn't count) hasn't gone first overall since Austin Carr back in 1971.
Free from that unwritten rule, the Magic can select McLemore without any negative repercussions in the media. There will be no gripes about Orlando picking the premier talent at the 2 at No. 2.
Additionally, the Magic will be in a position to surprise a lot of people during the 2013-14 campaign. This team is already more talented than it gets credit for, mostly because it spent much of the second half figuring out ways to lose games and improve its standing in the draft.
McLemore is one of the more NBA-ready talents in this class, and he can capably serve as the team's go-to scorer from Day 1. His presence also gives Hennigan the ability to move Arron Afflalo for even more young talent.
Orlando has flown under the radar during this draft, but that doesn't mean the Magic aren't in a great position at No. 2.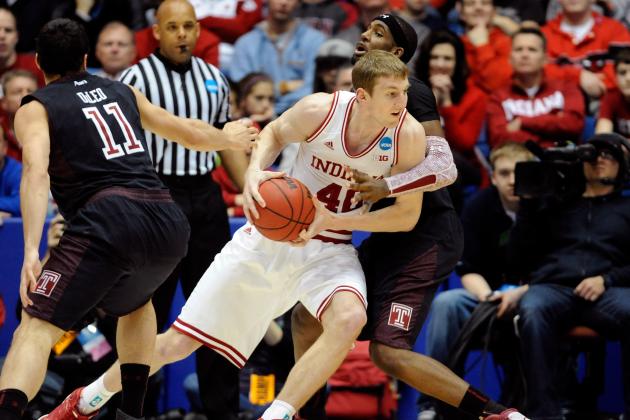 Jason Miller/Getty Images

The Philadelphia 76ers have to surround Jrue Holiday and Thaddeus Young with a lot more talent this offseason, and the primary need comes in the paint. Philly desperately needs a post presence on both ends of the court.
Fortunately for the Sixers, there are a lot of big men in this draft class, and a number of raw ones seem to be climbing up the board. Nerlens Noel and Alex Len are both just about guaranteed to go in the top five, and Steven Adams has been on the rise for a while now.
That means that Cody Zeller, the most underrated big in the draft, is dropping down and looks likely to be available at No. 11. If he falls that far, he'll be a major steal and is immediately capable of helping get this franchise back on the right path.
Zeller's sophomore season at Indiana was underwhelming, but that was mostly because the expectations surrounding him were far too high. He still had a good year, and he displayed a number of skills that are intriguing to NBA teams.
Exactly who wouldn't want a true seven-footer with elite athleticism who can run the floor like a deer, dominate in the post, play defense and step out to hit jumpers? He's shown that range in workouts, although he wasn't supposed to stray far from the paint for the Hoosiers.
Zeller has the makings of a great NBA big man, and Philly looks poised to commit highway robbery with the 11th pick.
Nerlens Noel has been the presumptive No. 1 pick in the draft for a while now, but the lack of workouts and inability to add more weight to his frame are finally coming back to bite him.
Former Maryland Terrapin center Alex Len has risen to the top of many big boards and mock drafts, and The Plain Dealer's Terry Pluto is now reporting that he'll supplant Noel if the Cleveland Cavaliers decide to take a big man at No. 1:
If the Cavs draft a big man, it will be Maryland center Alex Len. He's 7-1, 255 pounds and looks and moves like an NBA center. He's 21, but has a stress fracture in his foot. Maybe he'll be fine, but big men with stress fractures in their feet are a worry. Cavs fans remember the ordeal of Zydrunas Ilgauskas.
Falling out of the No. 1 spot by itself isn't enough to make Noel a loser here. The bigger deal is that his slide won't stop for a little while.
Picking at No. 2 and No. 3 are the Orlando Magic and Washington Wizards, respectively. Neither team has center as a priority, and both squads have their sights set on smaller players.
For Noel, it's either No. 1 or No. 4, and the latter means joining the Charlotte Bobcats and losing a lot of games over the next few years.
Dropping three spots and losing the coveted No. 1 designation is a big deal, but it's even worse when falling to the league's perennial bottom-feeders, a team that doesn't have much hope in the near or distant future right now.
Giannis Adetokunbo is this draft class' international man of mystery. Every year, one player who didn't make it over to the NCAA surfaces as the quick riser and elevates up draft boards more as we get closer to draft day.
The Greek point-forward was completely off the radar a few months ago, but now he's made scouts fall in love with him. At 6'9" with an abundance of physical tools, there's a lot to like about Adetokunbo. His ginormous hands also help out his case.
Adetokunbo is the leading example of a high-risk, high-reward pick, and that's been enough for him to work his way into lottery consideration. In most drafts, that's where the hype would end.
However, it won't work that way in 2013.
This draft class is so weak at the top that Adetokunbo's upside will allow his meteoric ascent to continue. Don't be surprised when he's considered a lottery lock and gets talked about as a potential top-10 pick directly before the proceedings begin on June 27.
On January 25, Adetokunbo wasn't even in DraftExpress' mock draft. Now he's mentioned as a potential lottery candidate, and, as indicated above, he probably isn't done rising.
That definitely qualifies him as a winner.
Let's play the DraftExpress mock draft history game with Shabazz Muhammad as well:
October 5, 2011: No. 1
December 1, 2011: No. 1
December 20, 2011: No. 1
February 19, 2012: No. 2
June 12, 2012: No. 2
November 23, 2012: No. 1
December 20, 2012: No. 1
January 25, 2013: No. 1
May 23, 2013: No. 9
June 19, 2013: No. 15
Long considered a potential No. 1 pick, Muhammad's red flags have now completely overshadowed his strengths. His lack of athleticism and mentality have been discussed ad nauseum, and we're starting to overlook his incredible scoring instincts and work ethic.
Muhammad remains an elite wing prospect in this draft class, but he's slipping faster than a blindfolded person on a floor covered with banana peels.
Even after he fell out of consideration for the top spot, Shabazz was supposed to be a top-10 pick. The Minnesota Timberwolves seemed to covet him at No. 9, but now Kentavious Caldwell-Pope is the presumptive favorite in that spot.
At the moment, we have no reason to believe his fall will stop anytime soon. If he slides out of the lottery, "precipitous" will be the best word to use.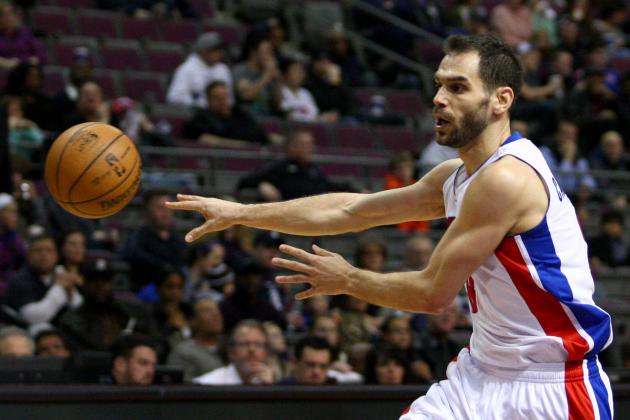 Raj Mehta-USA TODAY Sports

Established veterans like Jose Calderon who are hitting free agency or hoping to maintain their stranglehold on a starting spot are thanking their lucky stars that this draft class is so weak.
Near the bottom, it's pretty deep, as there are a number of second-round prospects with staying power. But the top is most assuredly worthy of the weak designation it's received over and over. There simply aren't many players in this draft class capable of starting games during their rookie season.
Ben McLemore, Otto Porter, Trey Burke, Victor Oladipo, Cody Zeller and Shabazz Muhammad are the only top prospects who should be starting from Day 1. The rest may start down the road, but they have too much growing to do before ascending to the forefront of their team's rotation.
This is terrific news for the established players looking either to keep their options open in free agency or maintain their grips on starting roles. The NBA inevitably gets deeper every year, as 60 new players enter the ranks through the draft and attempt to replace players. Less are lost to retirement, so the talent pool only grows.
This year, the dregs of the pool are getting stronger, but not the players who actually stand out.