The Wackness: The Debut Edition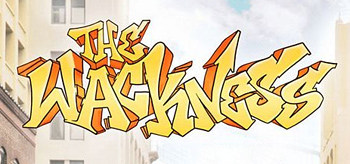 Welcome to all things that are WACK.
"The Wackness"—Great movie—stars Josh Peck, where he is a young dope boy in the hot streets of NY in 1994, just trying to get through hard times with no friends and a lack of confidence with girls.
Well, in the movie, Luke Shapiro and his love interest, Kristin Squires, are talking. As they talk, she explains the difference between the two as she looks at the goodness of what life brings, as he looks at the Wackness of things.
That's exactly what I will be doing here, as WWE is somewhat starting to listen to the fans. Did you see The Miz promo?
So I will be pointing The Wackness of things in the Pro Wrestling world, which will hopefully rid itself of these WACK acts.
So, shall we begin?
You Cant See Me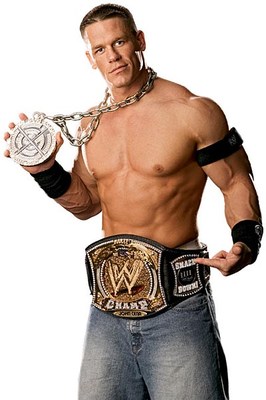 John, I don't know if we're playing hide & seek. But, umm, I think everybody can see you.
In my case, I don't know if I want to see you. When you first hit the scene, my first thoughts were, "Oh my God, Markie Mark hopped into a time machine and is now trying to wrestle."
As time progressed, you started to chill down and become more of an interesting superstar. But now that I see the same damn thing, now I think it's time for a change for Mr. Cena.
"What are you doing back there, Cena, looking for your next WWE film script? I gave it to the Rock, he ran out of toilet paper."
"You're something the WWE machine spews out for the little kiddies."
Wow, The Miz went hard on you (laughs). Now this is no comparison, but The Miz is starting to hold some skills The Rock held.
But come on, Cena, you let the "Real World" dude, The Miz, get you like that and after that Big Slow caught up with you and beat that a**.
Shoot, I think you need a Beyonce in your life, Cena, because it's time to "Upgrade Ya."
McMahon Family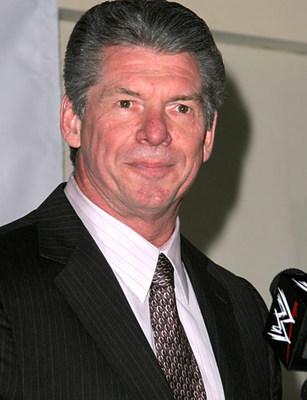 I am sorry, I am so sorry, but come on now. I know it's a story line and all, but how you going to let three of your employees whoop that a** like that?
For the fact that no one cares to help you either, damn, you guys look shameless (except MVP)! Or should I say "Shane-less," as he got whipped last night as well.
Anyways, how much can one take before they fully fight back.
All I got to say is you guys need to get your Hustle & Flow on and whoop them tricks.
TNA Wrestling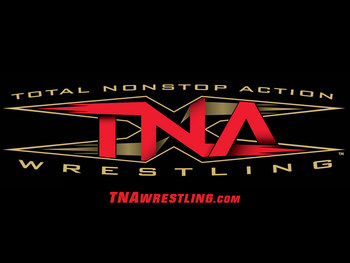 I don't know if I should do this as a slide or a whole dang article. Well, I guess I will do it as a slide.
There can be so much I can type on this little ol' slide of TNA. Where do I begin?
Well, first off, most, if not all, your story lines are WACK, especially if one of fellow B/R CL's can't even watch more than one segment at a time. I am not going to say no names *cough cough Shane cough* Howard (Laughs).
But I am pretty sure—no, wait—certain he is not the only one.
From Don West wheezing while commentating to the dumb gimmicks, TNA, you are officially all-around WACK.
No wonder they are trying to bring in Taz when I hear Don West I get Tonight wheeze, it will be wheeze, well I think you get the point. Not only that these dumb gimmick matches names wow. Death tomb blood chamber match, I wont be surprised if they use this name for a match (I said this in an previous article).
Now Mick Foley, Mick Foley. I guess this Wackness is spreading. TNA must be contagious, because that segment that I saw between you and Kurt last week was Wack.
First off, how the hell you going to let Foley beat that gold medalist a** with a phone when you obviously saw that he did not dial no damn number.
TNA is one big confusing two-hour show, I don't think they know what to do, so they just improv it. So is Foley with Frontline? Is Sting with MEM? Come on, make up your mind!
Another thing: I wish TNA would try and make me do a dumb gimmick when they were pushing me as a main star Kaz.
How you going to be a rising star to Suicide, huh? You are a damn video game character.
Speaking of video games, what is up with the Sacrifice promo vid with AJ Styles?
"I am not a video game, there is no reset button for me." If that wasn't the dumbest thing I have ever seen, then I don't know what was.
Basically from the wise lyrics of Kayne West, TNA:
"I have forgot better things than you have ever thought of."
Edge You Got It Bad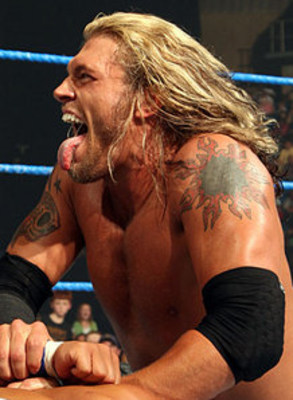 Dang Edge, you getting played like a sucker.
How you going to let Vickie tame your ass while on SmackDown, "I am going to go call Vickie"? When I heard you say that last Friday I was like, "Damn, where the leash at?"
Not only that, the big stud muffin (Big Show), who was just kissing your "wife," is now on Raw with her. Ewww. Think good thoughts, think good thoughts.
That is one three-way that will make someone go blind.
I think it's time to ditch the Vickie, Edge, and stand up and be a real man (laughs). Wasn't the whole point of messing with her to get to the top of SmackDown?
Now that she is gone, maybe Edge will become Edgedrina and hit up Teddy Long (Laughs).
Another thing, Edge: I think the whole sneak thing and cheating wins has come to a stop period. It's time to step up your game, my friend.
The Rock vs Cena at WrestleMania?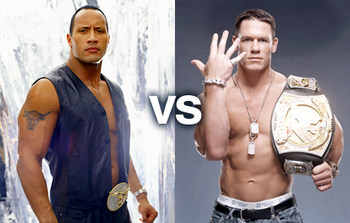 BREAKING NEWS...........
John Cena has sent out another (100 invite) invite to The Rock to face off at WrestleMania.
The Rock responded in a recent interview, "(Laughs) Oh, Johnny boy is at it again, huh? Well Cena, you better start training, and I mean train hard because it will go down Cena vs The Great One at the grandest stage of them all: WrestleMania 100. Yes, it will go down, if you smell what Dwayne Johnson is cooking (laughs)."
Cena found out the news today and responded quickly.
"I knew it wouldn't be too long. Now I am training hard. It will go down, at WM 100. I will be victorious (being serious)."
I had a chance to talk to Cena and try and ease his heart and break the true news to him, but it didn't work.
Tyler—Well Cena, you do know how far away WM 100 is right?
Cena—Yes, I do and it might seem like a long time, but it will be here in no time, and when that time comes, I will have my hand raised as the winner.
Tyler—Do you think that Johnson might be just joking with you?
Cena—Wait, who is Johnson?
Tyler—Oh sorry, The Rock.
Cena—Wow, I don't know what you're smoking. But any who, he's not kidding. He and I are going to go toe-to-toe. I can't wait. It's going to be great.
Tyler—Um, OK.
Cut
Now Cena, I am not sure if you got it yet, but I think there will never be a Rock vs. Cena match. That's just in my opinion (laughs).
Keep Reading