Liverpool 2013-14 EPL Fixtures: Ranking the Reds' 10 Toughest Matches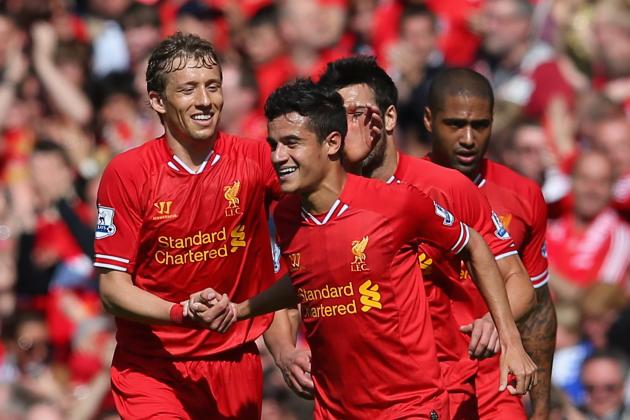 Julian Finney/Getty Images

The release of the 2013/14 Premier League fixtures last week evoked the same kind of emotions in football fans that they always do.
Supporters study the fixture list and determine just when and where their team can pick up points, and Liverpool fans are no different.
This promises to be a pivotal season for the Reds as they seek to completely buy into the "project" often discussed by Brendan Rodgers and owners Fenway Sports Group, but which are their most important matches throughout the campaign?
Here we look at 10 potentially pivotal games for the men from Anfield.
Begin Slideshow

»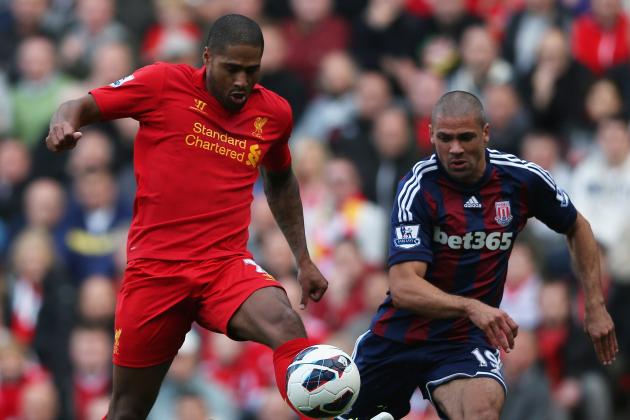 Clive Brunskill/Getty Images

It's not the opponents which make this such a crucial game, but more the timing of it.
Most Reds supporters agree that their opening to the 2013/14 campaign is a fairly kind one, but that will only prove true should their club get the better of Stoke City in what will be Mark Hughes' first Premier League match in charge of the Potters.
Under Tony Pulis, Stoke managed a goalless draw at Anfield last season as well as a 3-1 win at the Britannia Stadium, and with plenty of new signings likely to be on display for the Reds, the hosts will need to win to keep alive the feeling of freshness and positivity heading in to the new campaign.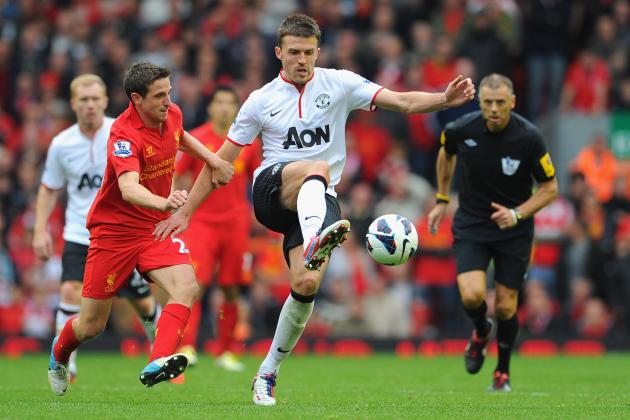 Michael Regan/Getty Images

Jonjo Shelvey's sending off didn't help matters in Liverpool's 2-1 home loss to Manchester United last season, but much has changed at both clubs since then.
New United manager David Moyes never recorded a Merseyside derby win at Anfield despite 11 years of trying as Everton manager, and the Reds will be looking to prolong the Scot's sorry record.
As easily the toughest of Liverpool's opening nine fixtures, this clash with United promises to be as hotly contested as usual, but it also offers the Reds a great chance to lay down an early marker for their campaign.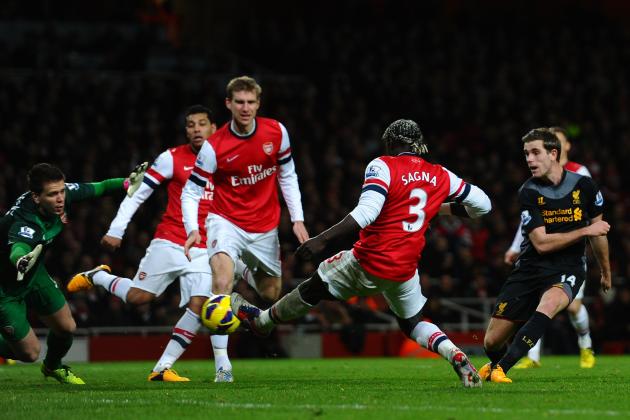 Laurence Griffiths/Getty Images

The Reds are unbeaten in their last three at the Emirates Stadium, but threw away a two-goal lead given to them by Luis Suarez and Jordan Henderson to draw 2-2 there in the most recent campaign.
Following a somewhat kind opening nine league fixtures of the season, this trip to North London could come around with the Reds in fine form, but there is no doubt that Arsene Wenger's men will provide a tough test.
The Gunners face questions of their own during a season in which many are looking for them to impress due to changes elsewhere, and this could be a true test of just where both clubs are in their development.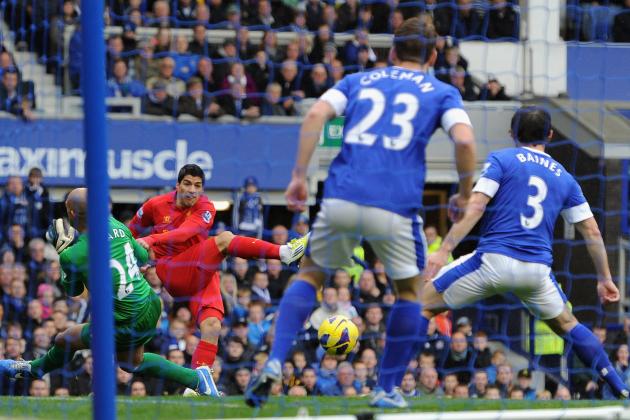 Chris Brunskill/Getty Images

Although controversially denied a last-minute winner when a Luis Suarez effort was ruled out in the last minute last season, Liverpool still have a good recent record at Goodison Park, where they've won four of their last six league visits.
Roberto Martinez will enter a first Merseyside derby knowing that improving on Moyes' poor record in the fixture will immediately get Everton supporters on his side, whilst after two draws in 2012/13, Rodgers will be eyeing a win, too.
As well as the usual fierce competitiveness on show, the derby is also likely to feature some good football given the philosophies of both managers.
It might not be a must-win game, but it is a must-not-lose one.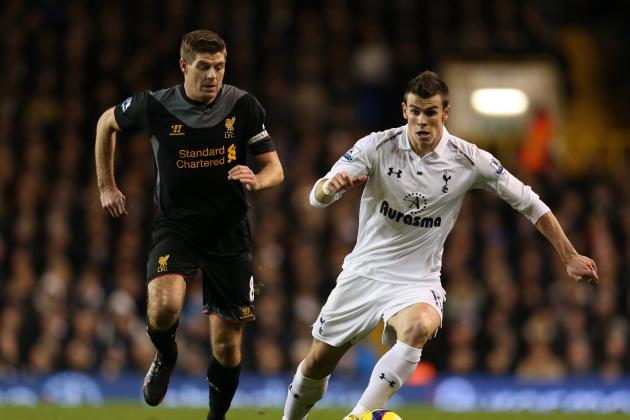 Julian Finney/Getty Images

A defeat at Tottenham Hotspur's White Hart Lane has seemingly become a staple of Liverpool's seasons.
The Reds have lost on their last five visits to Spurs, four of which coming by the same 2-1 scoreline they experienced last season.
Andre Villas-Boas' side are one of the key beneficiaries of Liverpool's slip in standards over the last few years, and when looking for a target for Liverpool to try and finish above in the upcoming campaign, the Spurs are a pretty good one.
That target could be helped here.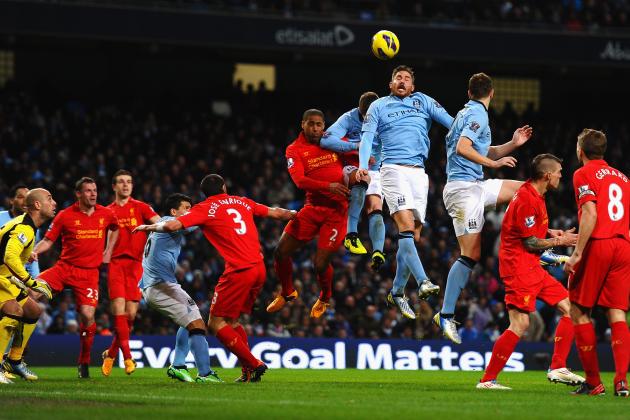 Laurence Griffiths/Getty Images

The Reds were in good positions both home and away against Manchester City in 2012/13, only to end up drawing both games 2-2.
This Boxing Day trip to Manuel Pellegrini's men offers the chance to put that right, and to try and improve on the stunning goals scored by Daniel Sturridge and Steven Gerrard at the Etihad Stadium last season.
They'd take a winning goal however it came, though, and the match-up against City's millions could show just how far this Reds squad has to go.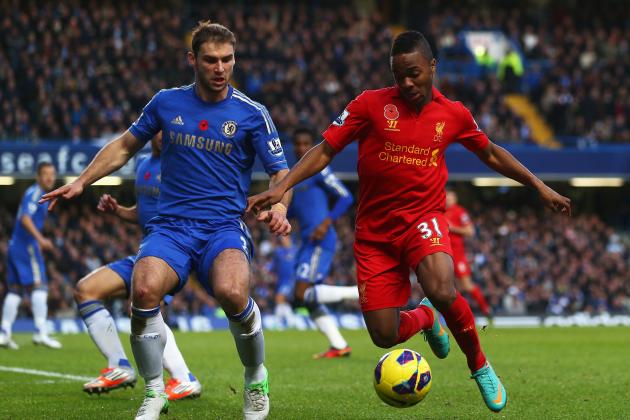 Clive Rose/Getty Images

It promises to be a tough Christmas for the Reds, who go to Chelsea two days after their trip to Manchester City.
The names and faces around the fixture may have changed, but Jose Mourinho remains a rival for many Liverpool supporters, all of whom will be taking heart from last season's strong display at Stamford Bridge which ended with a draw thanks to Luis Suarez's late equaliser.
Having worked under Mourinho, Rodgers will be determined to get one over his old friend, and with Liverpool having won on their three previous visits to Chelsea prior to last season's 1-1 draw, he should have nothing to fear.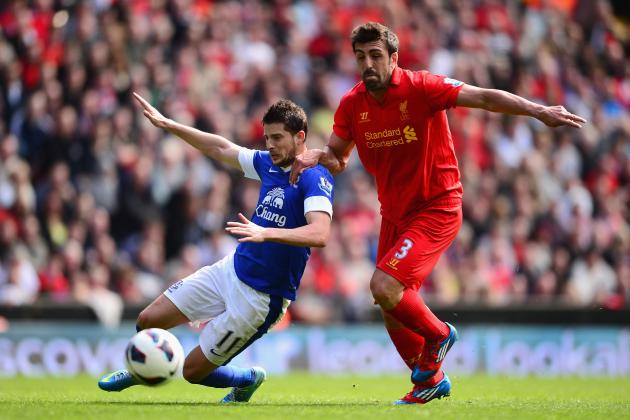 Laurence Griffiths/Getty Images

Last season's Anfield Merseyside derby was a bit of a non-event, but with this one scheduled to take place under the midweek floodlights, that could all change.
Everton haven't won at the home of their rivals since 1999, and altering that would be a huge step forward for Martinez halfway through his first season at the club.
Liverpool would be in no mood to let that happen, though, and should the Reds be in the position they hope to be in by this point―namely challenging for the Champions League―then this is sure to be a huge test.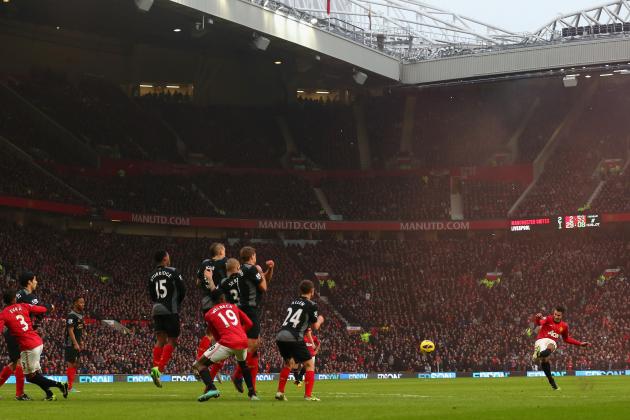 Alex Livesey/Getty Images

The non-performance that Liverpool put in during the first half of their January trip to Old Trafford was one of the bigger regrets of their season, and Rodgers will be keen to put that right here.
This time of year is traditionally one when Sir Alex Ferguson's Manchester United side would kick on and sustain their challenge for the league title, but just where Moyes' United will be remains to be seen.
Liverpool can only look after their own interests though, and a first Old Trafford victory since the famous 4-1 win in 2009 would certainly improve them.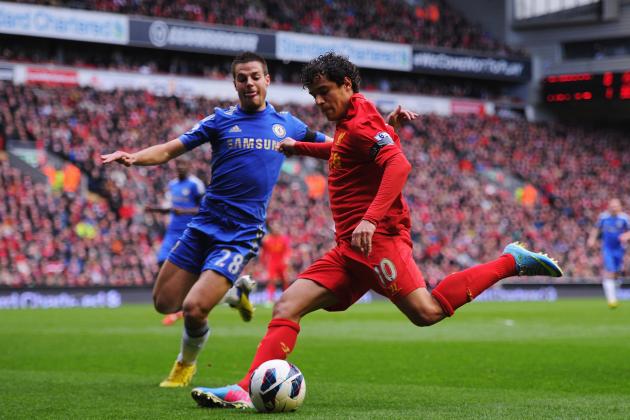 Michael Regan/Getty Images

Last season's Anfield fixture might have been dominated by the actions of Luis Suarez, but this one is likely to centre around Mourinho's return to the scene of his Champions League semi-final heartbreak in both 2005 and 2007.
As the third-to-last fixture of both club's seasons, there is sure to be something more important on this game, and with both sides determined for the points, another classic could be in store.
Wins over the bigger sides could well shape Liverpool's season, and there's a great chance to deliver one here.